yeah!!! it's quilted again! again again n again! i jz cant get enough of quilted bag!
anymore, its not mine...it's for my mom! her birthday is coming soon! a day before valentine! as always! 13 of Feb! isnt tat fab?can get so many presents! haaha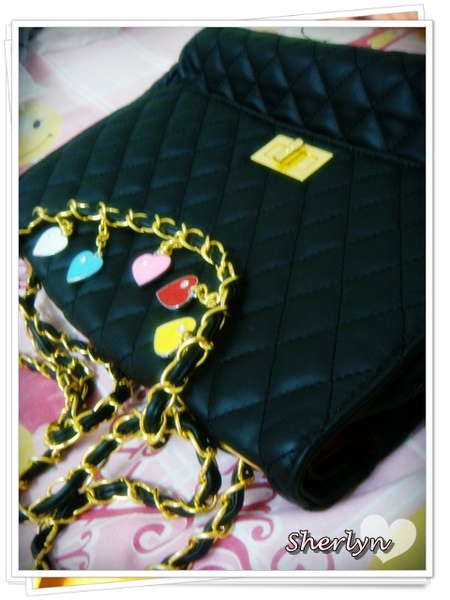 see the charms! isnt tat cute?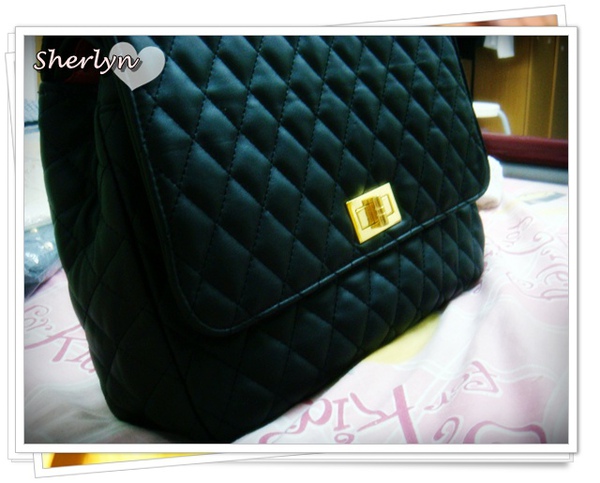 its quite similar with my previous chanel inspired....is jz tat this a bit bigger than the previous one~ n its in gold chain instead of silver chain~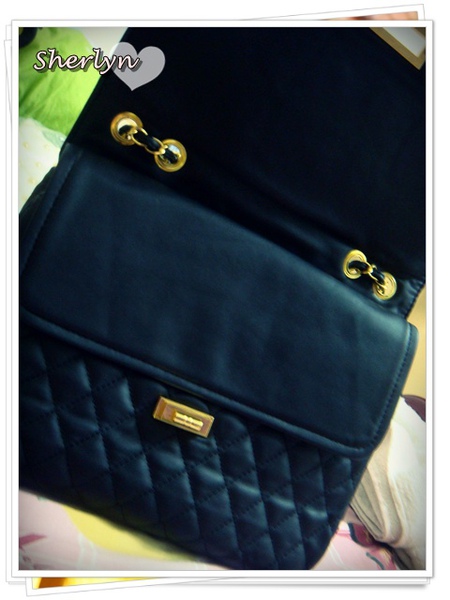 see that flap? lolzz! u know design arent u?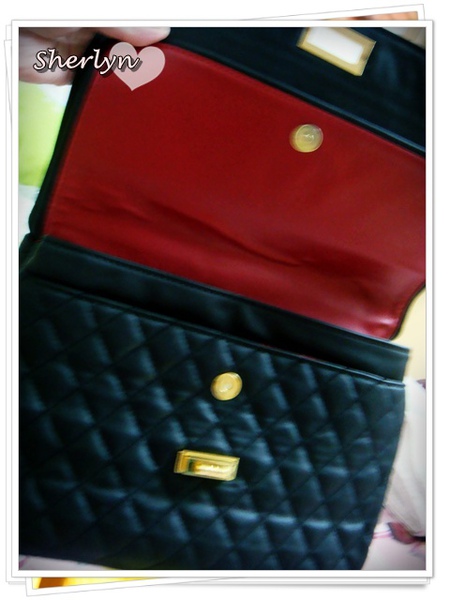 the quality is really really really good!!!!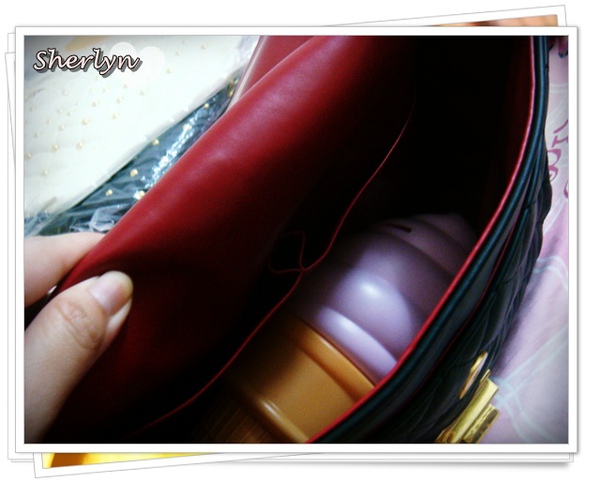 the inner part is something like leather..i m not really sure about the material but the quality is really great!!!
n guess how much i bought it? this is the biggest size i guess! its RM65!! i bought it from sunway pyramid Asia Avenue!
their bags r priced almost the same with blogshop! by subtract out the postage, its still worth!! n i found other stores selling it at 80 + even 100 + oh gosh!!!!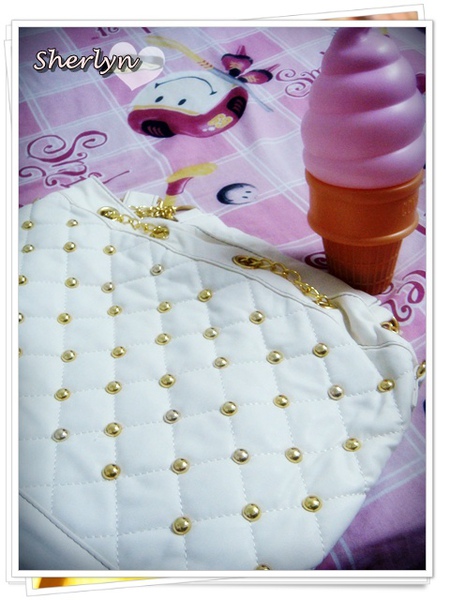 yeah!!!!! the one that i love most!!!
i was hunting for this bag over n over all those blogshops!!!! but ITS ALL SOLD OUT!!!!!! garrrrrrrr
i was so excited n nearly dance in their shop wen i found this bag!!!!!
studded quilted bucket bag!!!!! oh well! this is for my mom too!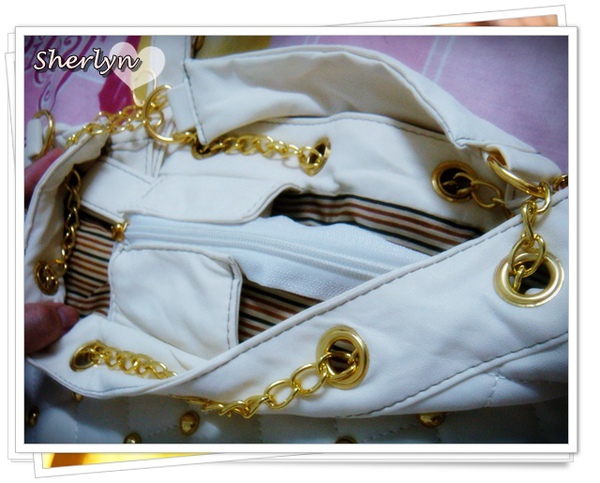 there's a zipper inside~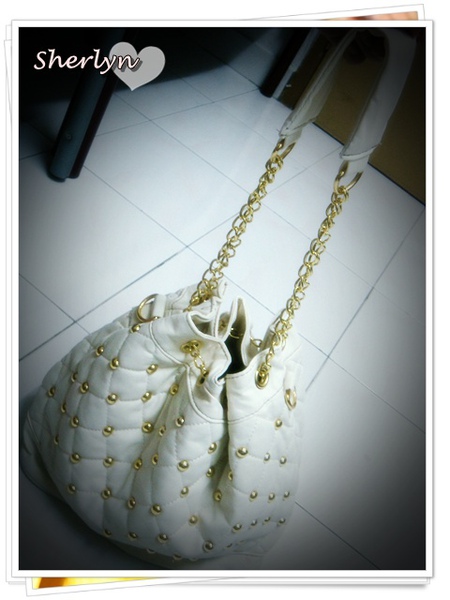 make it as a bucket bag....or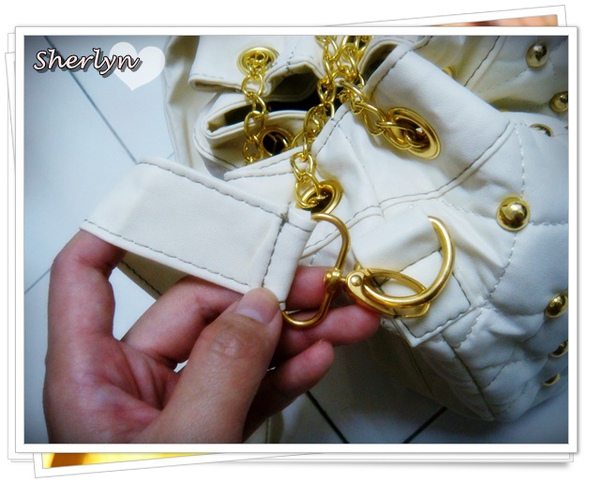 connect it n turn it into a sling bag~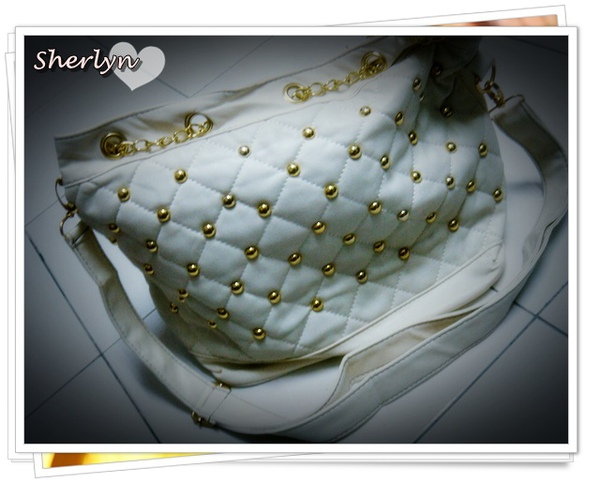 yoyo!!! nice rite? oh my love!!!!!
n here's mine!!!!!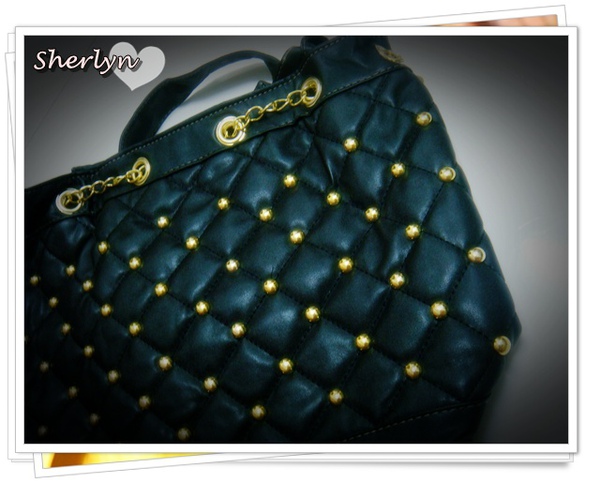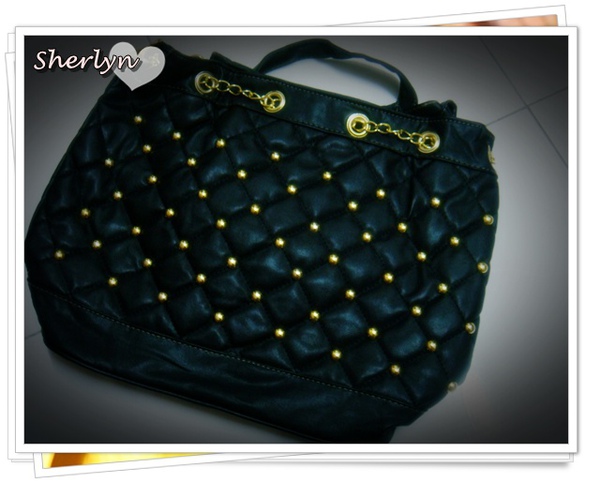 i sapu all the stock there! hmm actually left one which being bought by another customer who was influenced by the excited me!
i m really really really super duper excited wen i saw it!!!!!
n guess how much i bought it? RM48 nia!!!!!! mamamia!!!!!! even cheaper than blogshps!!!!
my friend found the same one at sg wang which priced at 90+ really siao mia the seller nowadays!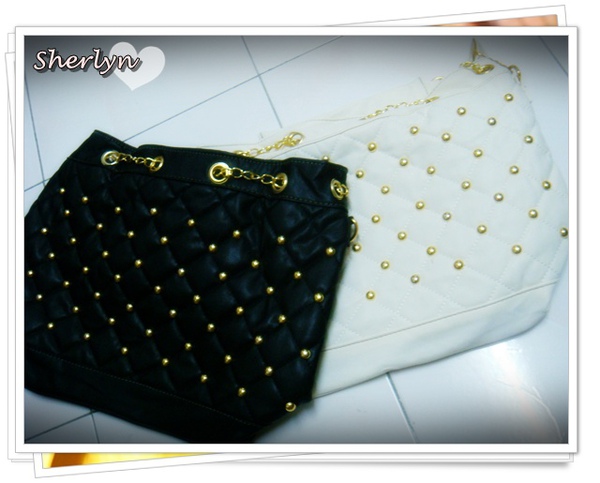 lovelovelove!!!!!!!!
hope u girls like it too!!!!!!
click here for my previous bags sharing~