1/4/2010
一样。。还是凌晨5点。。。压力依然超级无限大。。。
很多时候。。很多事情。。都不会发生得跟你想象中的一样。。
每个人。。。看事物的方法及重要性都不一样。。。
有时候。。。就算我们大家处的情况不一样。。。想法与做法也有可能不一样。。。
更何况。。有好多时候。。。别人所想的。。与他所做的也会不一样。。。
真真假假。。。家家真真。。。是我们无法控制的。。。
有好多时候。。。我都告诉自己。。。要做好我们应该做的东西。。
也许。。。。可能是这样。。。我必须作的。。承担的。。。越来越多。。。
这些事情。。。都没有对于错。。。是看你怎么看待。。。及改变自己。。来适应这些环境。。。。
不要在哪儿怨天怨地的。。。。把责任统统推给别人。。。。
其实。。。有好多时候。。。我们自己。。。并没发现。。。我们的确是在转牛角尖。。。
既然。。。。事情已为事实。。。我们能做的。。就只有改变自己的态度。。。
不要过于执著。。。因为。。。太过于执著会让我不快乐。。。。
上了大学这么久。。。我想。。。我已经好多了。。。起码。。。懂得如何处理压力及情绪。。
失控痛哭得情况少多了。。。。
但有时。。。还是必须哭。。。
因为哭。。。也是一种解脱。。。
一切的一切。。。都是我做的选择。。。。
我必须。。为我的选择负责任。。。加把劲。。。完成一切的一切的选择。。。与责任。。。
23/3/2010
I will be having my last midterm paper later...
a little bit nervous n i dont know y...i keep feel like tis is my final exam paper =.=" lolzzz
anyway....i will feel a bit relief after tis midterm....although more n more task coming up!
multitasking skill is very very important for me in tis stage...
a lot of things tat have to be done in a short period of time given...
anyway..although i will be really busy after this...*although already busy la*, i wll still keep my promise n blog more!!!!
a surprise MAYBE coming up! hopefully...its related to my fashion diary~
i didnt buy much clothes recently anyway...mix n match will be my strategy for tis month =.="""
n now only i know i can still enjoy my life without shopping =.=""
cz i realized tat there r so much fun besides shopping!
movie + vacation trip + good food! yeah! other entertainment as well...
but anyway...i still love shopping! i m still happy without shopping, but i always feel something missing in my life without shopping =.="
k la! i shall stop murmuring here about shopping n watever that i can/will do after tonight's paper!
chao~ wish me luck n i shall see u guys tonightttttttttttttttttt....i mean....today midnight~ hehe
17/3/2010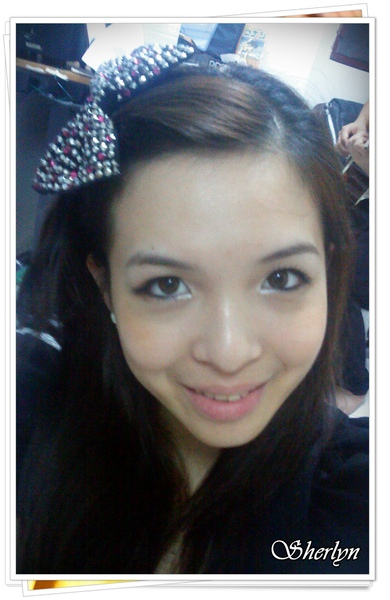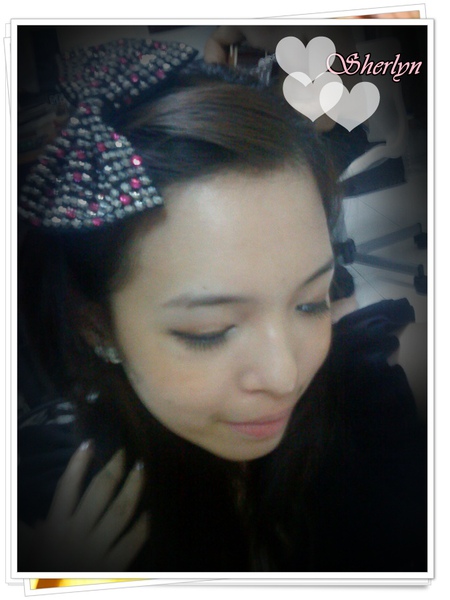 Back from longgggggggggggggg hiatus!
Hi guys! r u guys still here? lolzz
Seriously, i had been busy for a couple of weeks..everthing does not come in sequence..
n i have 2 midterm papers next monday n tuesday continously...
really hope everything goes well n i shall back to blogging again on next Tuesday!!!!!
there r lots n lots n lots of delayed blogpost! but i think those r the important memories that i should really blog it out~
c ya again next tuesday~ WAR again! =.=""
ps to myself : dont give excuses! LET's GET IT STARTED!!!!! jia you!!!!!!!!!!!!!!!!
1/3/2010
I've just skipped a class due to the most heavy thing in the world! - eyelids =.="
I had been sleeping at around 5-7am for 4 days continously....
It's not that i busy until i have to sleep so early...
The first day is bcz ..yes! I'm freaking busy =.=""
the second day is bcz of the 1 slirp of Teh tarik eyes =.=""
the third day is bcz of the San Fransico's Mocha love! =.="""
n yesterday is bcz................I'M GOIN TO TAIWAN!!!!!!!!!!!!
OMG!!!! I CANT BELIEVE THAT I'M GOIN TO TAIWAN!!!!!!!!
N  N  N I'M GOIN TO REDANG SOON!!!!
N  N  N I'M GOIN TO BANGKOK SOON!
N  N  N I'M GOIN TO TAIWAN SOON!!!!!!!!!!!!!!!