目前日期文章:201004 (12)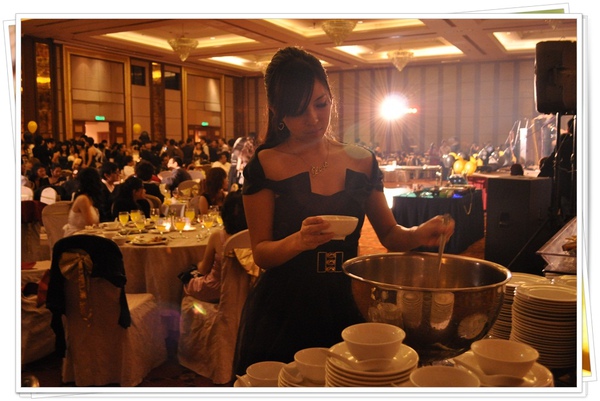 In the making of the prom nite outfit...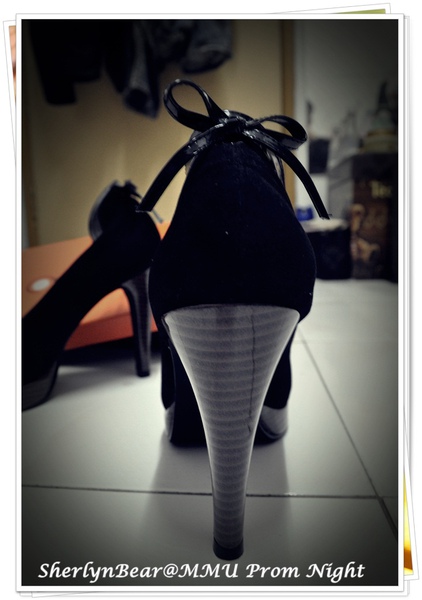 Velvet wooden ribbon pumps! I found this shoe in very last minute cz my previous one was broken during the fashion show last time...
n yeah! found this baby!!!! love wooden heels very much! n its so comfy due to the velvet material!
n obviously, it's from Mod , Sunway Pyramid~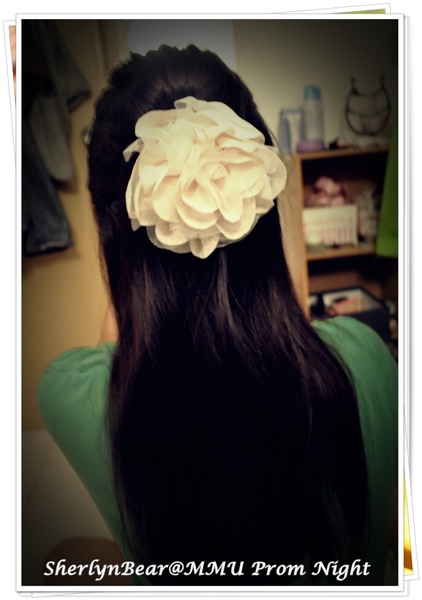 Chiffon Nude Floral hair accesories - Diva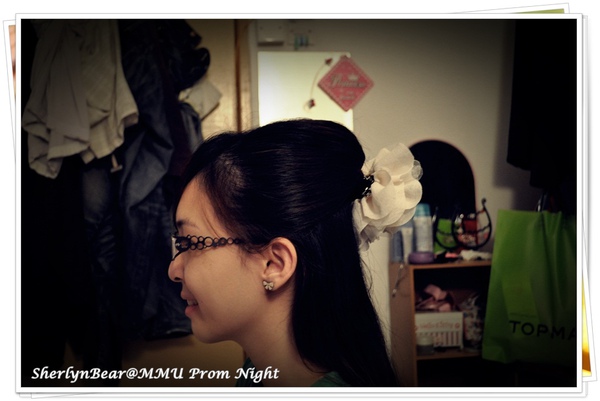 Checking for the hair style!
I search up n down in Youtube n i found tis from 1 of my lovest youtube guru - Binosusume
SImple n easy! u guys should have a try!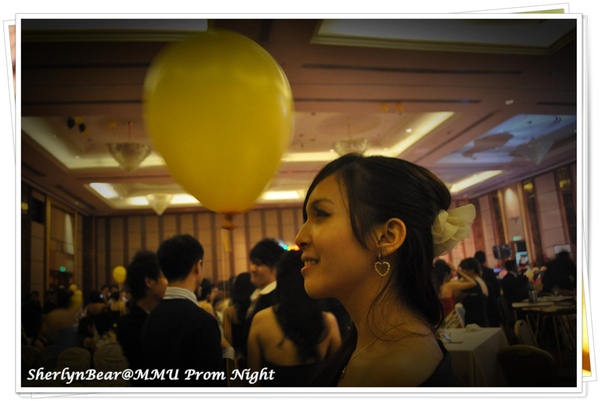 yeah~ da result~ :p da only different is tat i added a vintage pin at the center of the flower..just incase got any other gals wearing the same floral pin with me~ hahaha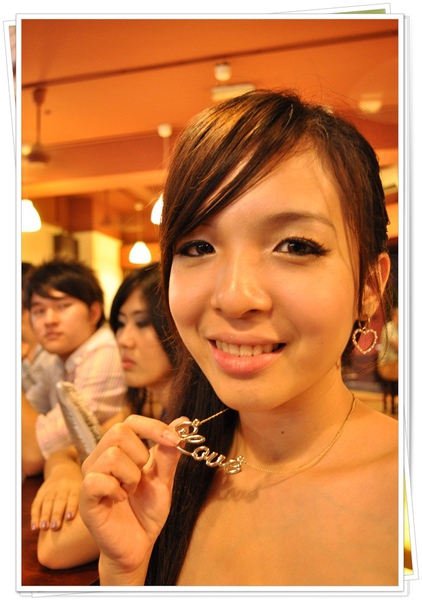 Checking for the accesories!
Sorry cz tis pic is after the prom! muahaahah
Earring - Vincci, Love necklace - Diva~
I dont have the budget to buy all the new things..so i just take the old thing n mix around :p
n it's really stress to find things in the last day before the prom! prom crisis! muahahhaha
Last but not least....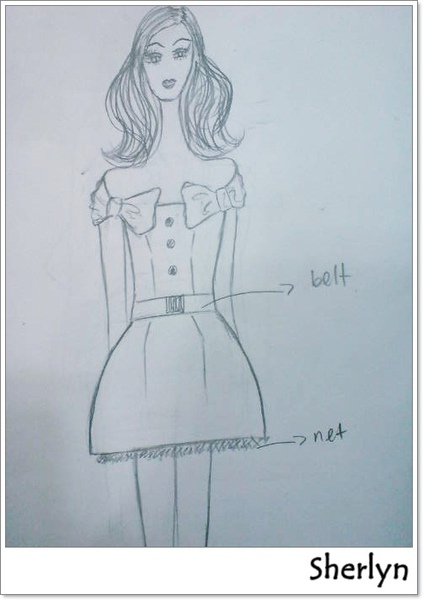 Superb cute ribbon ballerina prom dress, specially desgned and tailored by Lily, the designer of my dress in Memoirs Fashion Show.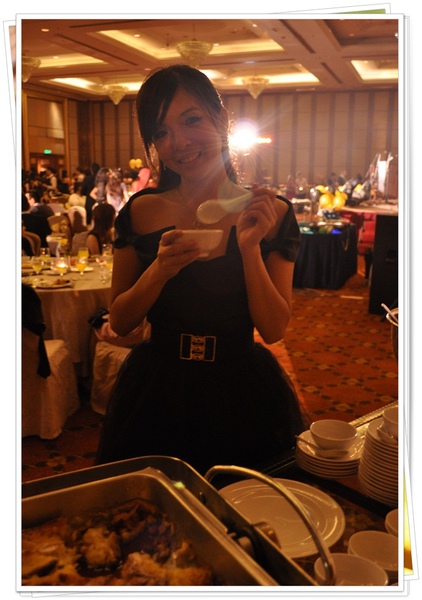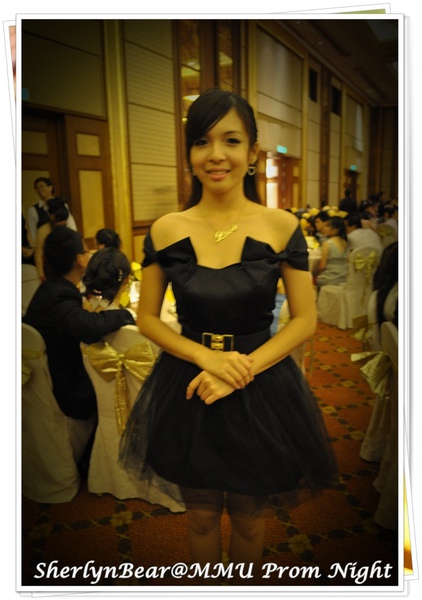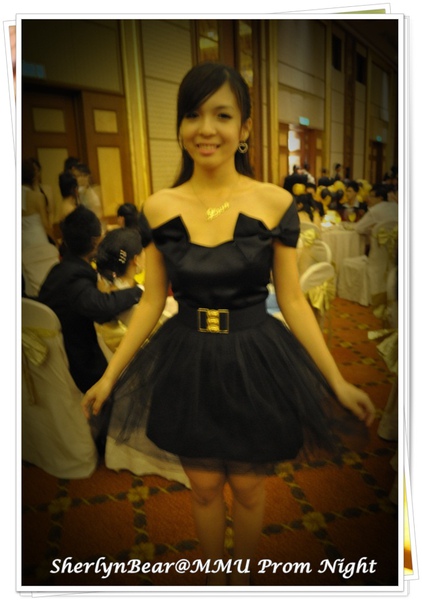 Seriously, the material were so good! n the sewing skills were perfecT!
Love it till max!
ohya...FYI, Lily is still a student from MIA- Ministry of Art, n she even skipped class for tis dress!Told by the organizer of the Fashion show~ haha
If not, i wouldnt know tat! Really thx for the effort n yes, i give u a 100 marks for it! Even more!
Thank you so much gal!
She even walked me up n down to find the accesories!
k, so here's the prom~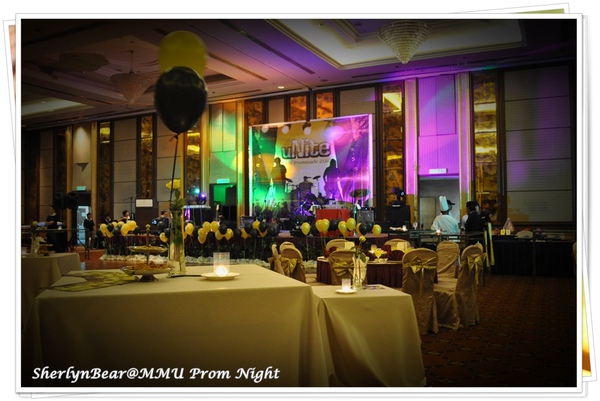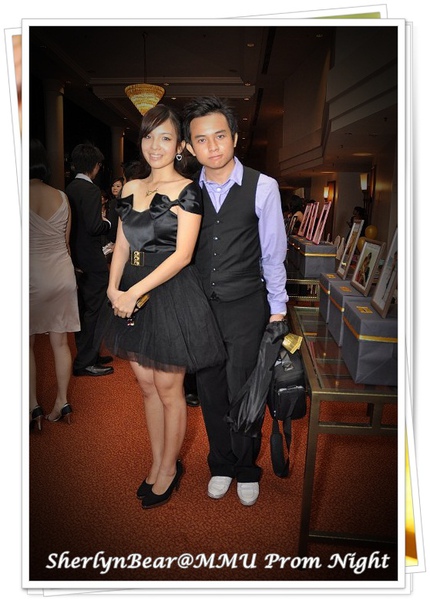 thx Burnett for this picture :p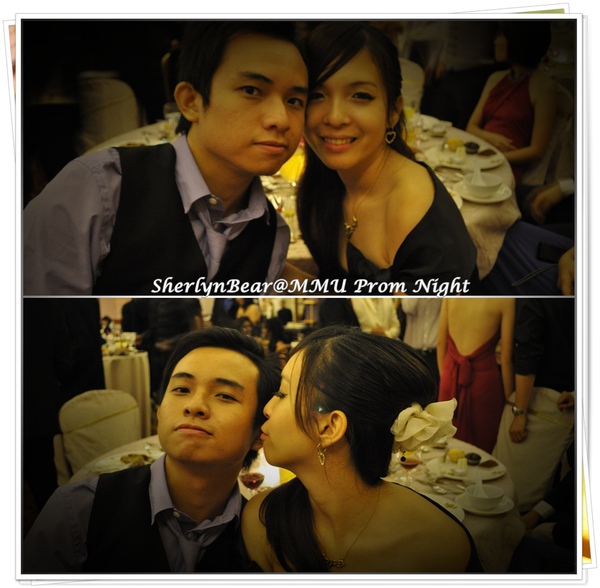 Finally..da precious moment!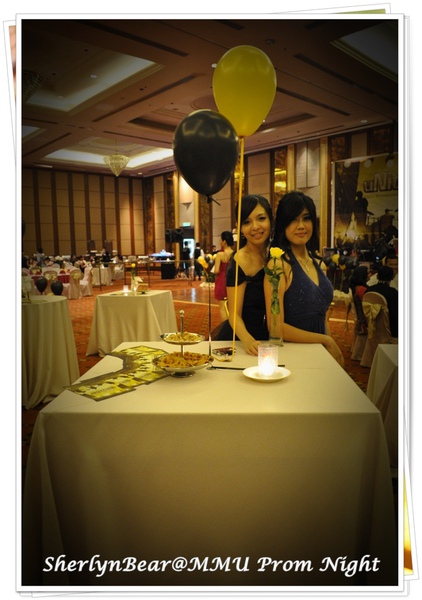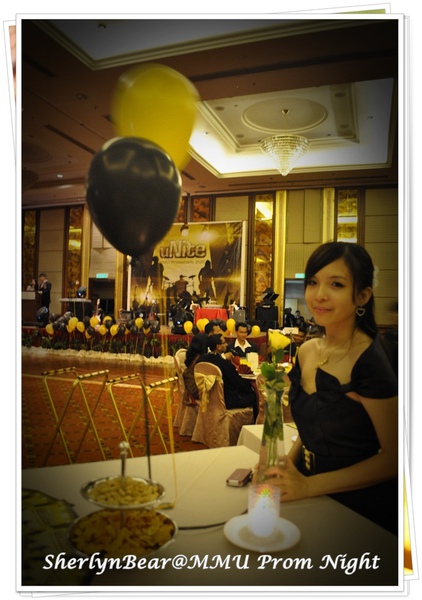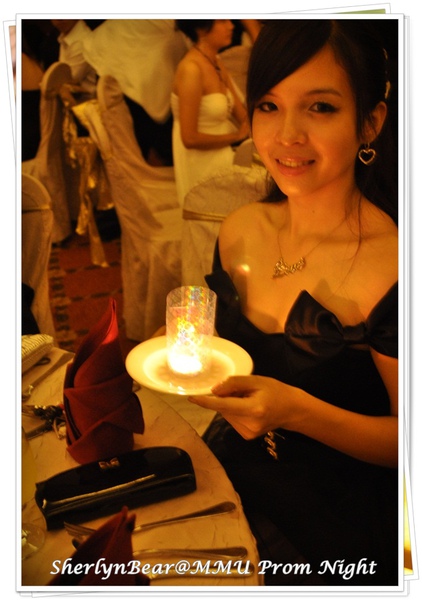 From Left, The Prom King, Prom Queen, X-Prom Queen, XX, Best Couple, Best Dress
My pretty housemate - Liping! another flower of FOE! :p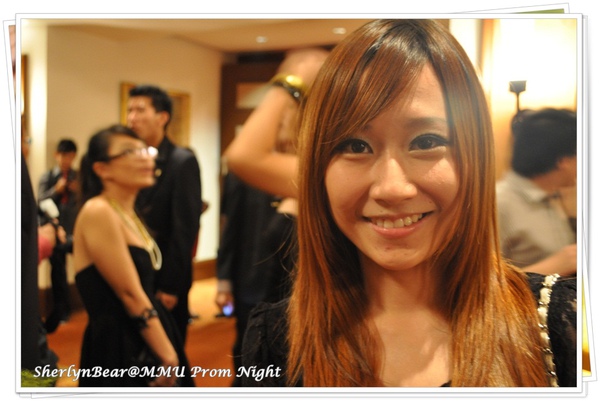 Pretty Sharleen!~ da gal tat looks totally sweet even without make up!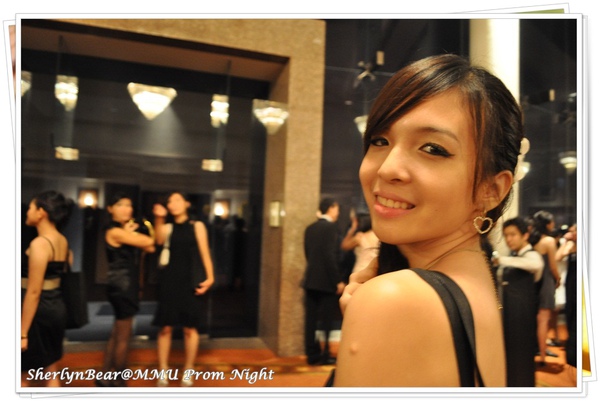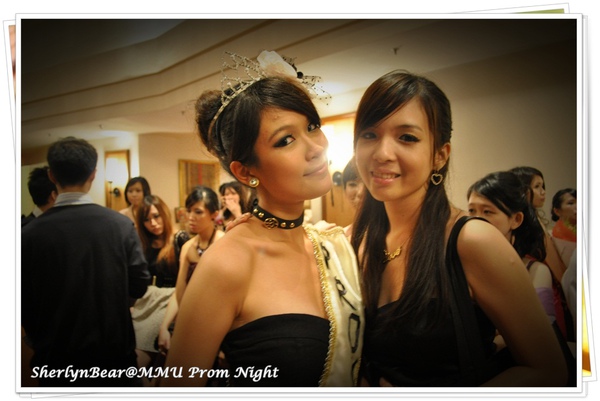 da Prom Queen , Kelmynn! yeah! she deserves it!!!!! Flower of FOE nehx!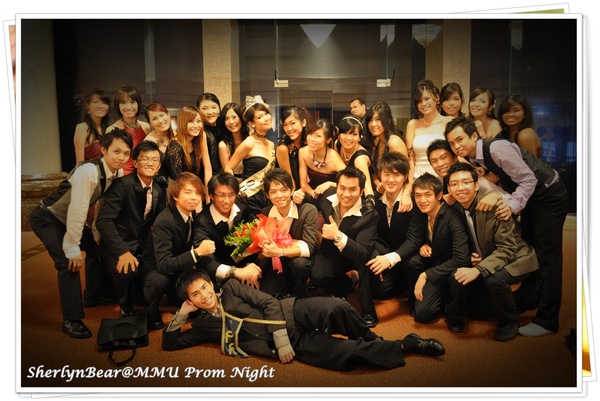 I was shopping alone while waiting for Lily- da designer of my prom night dress to sew my dress~ ha
n i'm seriously nervous about my dress..so i decided to just pick up whatever clothes n pair it up so tat i wont be so nervous =.="
n yeah! i picked up tis 2 gorgeous pieces tat i will seriously die for!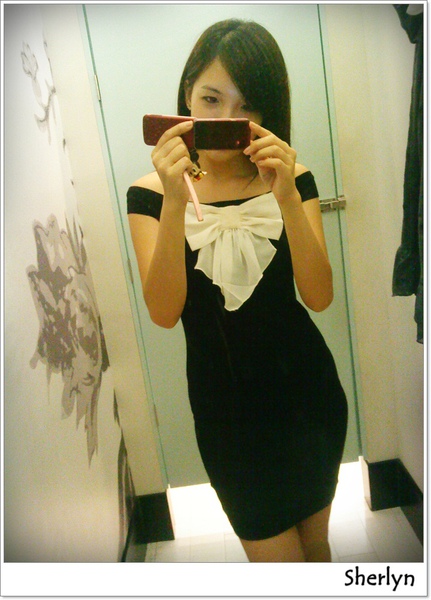 Off shoulder chiffon ribbon body con dress! superb nice rite? OMGGGG!!!!!! m gonna miss it!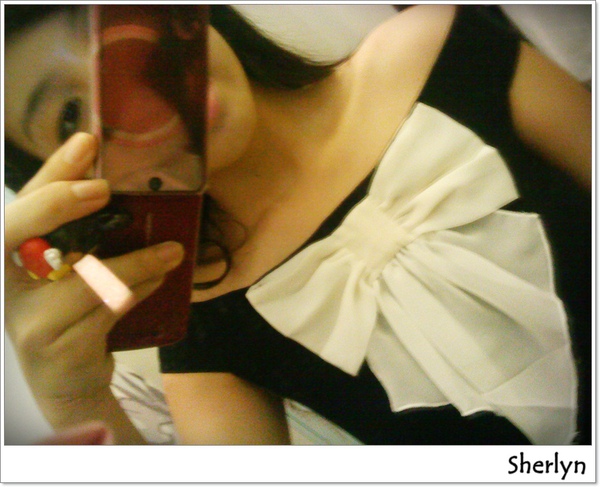 close up on the chiffon ribbon~~~!!!!! <3 <3 <3 <3 <3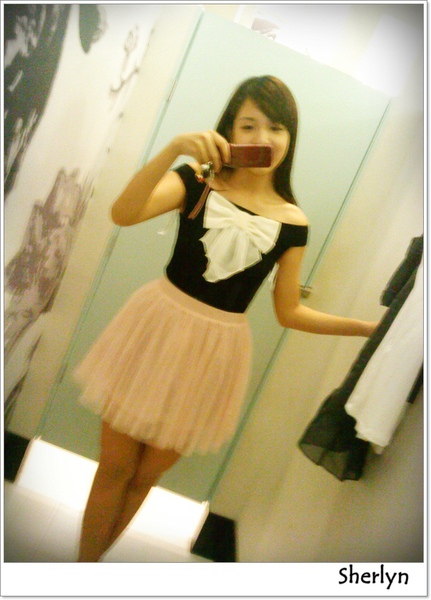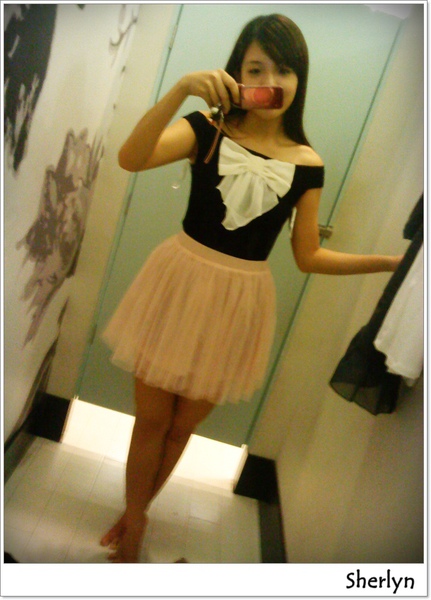 da BALLERINA SKIRT IN NUDE PINK!!!!!
i seriously love tis skirt so much! it's RM79 only! i mean its really reasonable!
but too bad! i m just too tight of budget for this period! prom nite is killing my wallet!:((((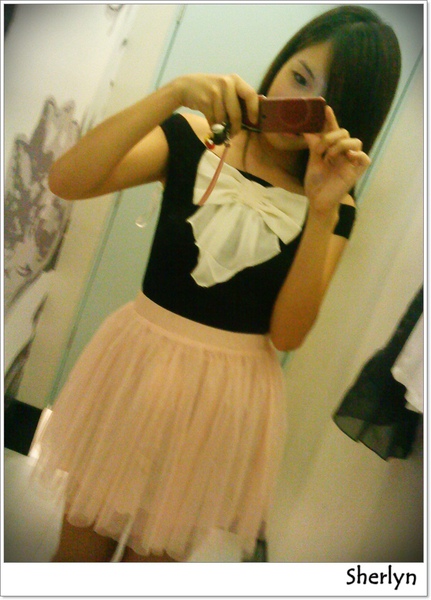 see how well the skirt is? the length is just ngam ngam on me!
its really hard to find a tutu skirt which length is suitable for me...cz most of the tutu skirt tat i found is way too short! =.=""
sigh...
my heart will go on..
will continue to love u although i cant afford to buy u at this moment..
n i know u wont wait for me cz u will found ur Jack in really short time!
anyway...still hope tat u will still ter waiting for me on May!
oh my!
***********************************************************************************
ohya! back to the prom night dress!~
here's the sketch from Lily- da designer!~
love the design so much! simple yet unique!
i just told her tat i wan anything about tutu, high waisted n ribbons~
n tis is the result!~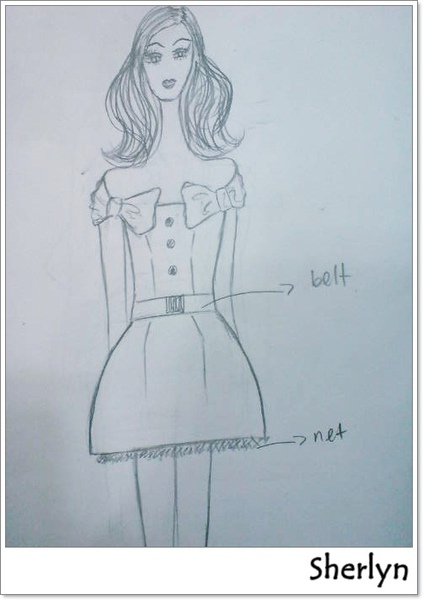 ive received the dress n seriously, i sibeh love it lo!!!!
but the problem is...ive got no confidence!!!!!! again..=.="
really scare tat i will ruin the dress!
but still, wil try my best to work it out!
gampateh!!!!!!!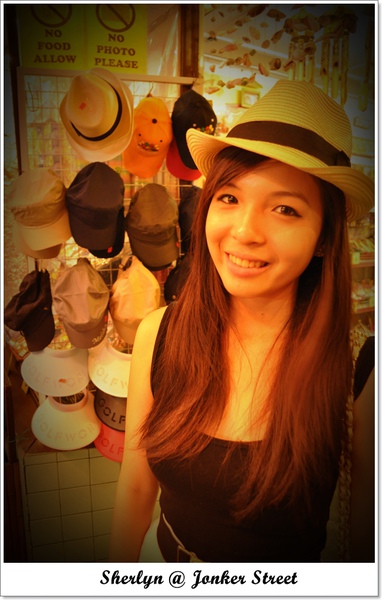 I seriously sad tat i didnt bring it bac! its only RM8 n which is the hat tat i was looking for for thousand years!
I think m gonna mad SOON! bcz of the Bangkok trip, everything tat i see now will just striked away by ME! :(((((((
arghhhh KILL ME!
RM8 nia! oso didnt get it!
I'm just insane!!!!!!!
*UPDATED*
The blog owner who is me currently sibeh busy for her assignments n exam! so, the blogging job shall be done by the part time assistant very-insist-to-post-no-edited-pictures-Mr.Bear~ hope u guys enjoy!~:p
***********************************************************************************
Picture is worth a thousand words....
Venue: Garden, One Utama
Date: 16-04-2010
P/S: Pictures 100% not edited, except the rounding borders only.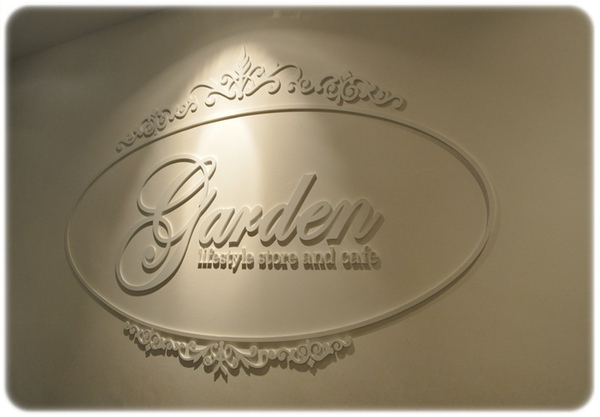 Garden: Lifestyle Store and Cafe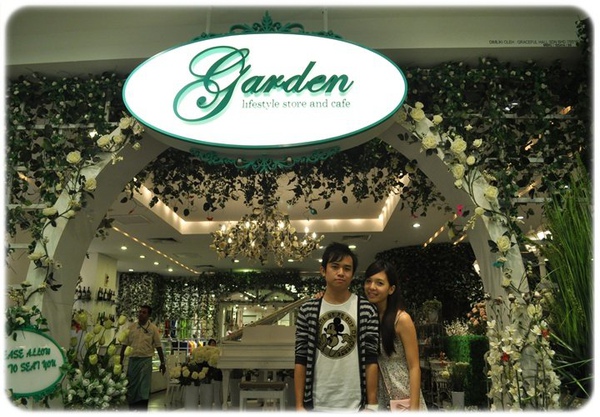 very rare photo~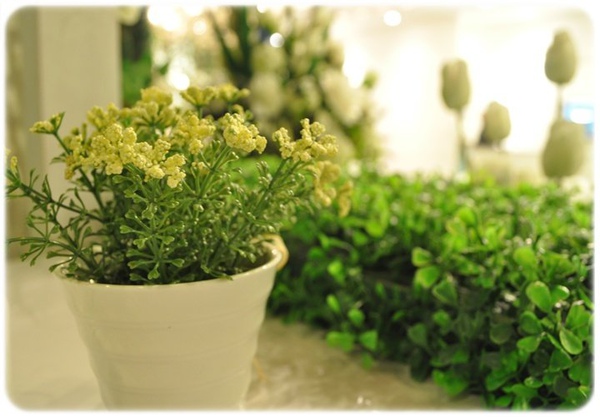 love tis photo~ slurrp slurppp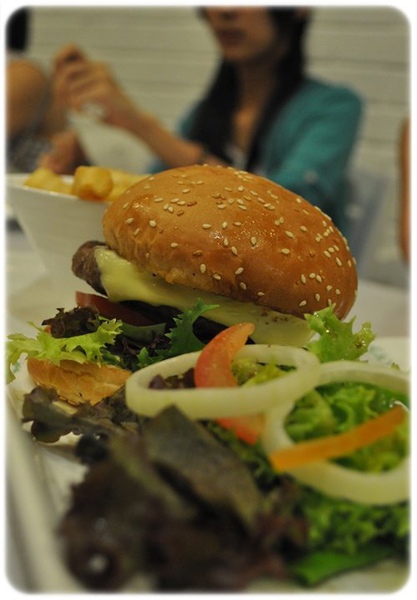 Price range : >RM15 i guess~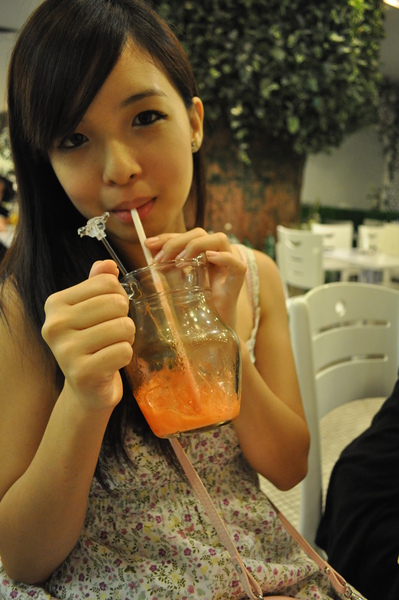 Carrot Juice...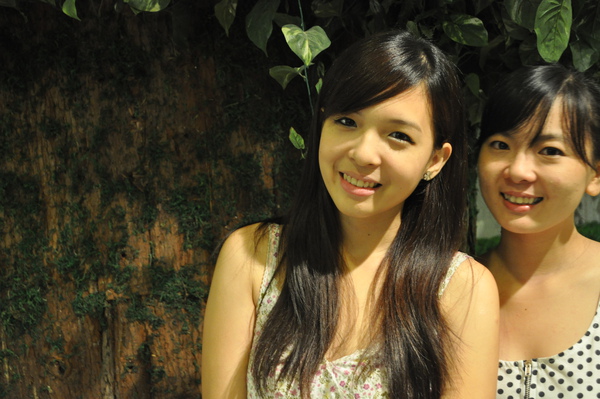 Precious...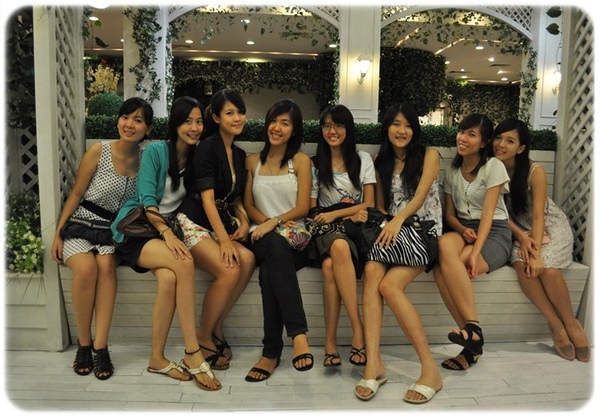 all da ladies!~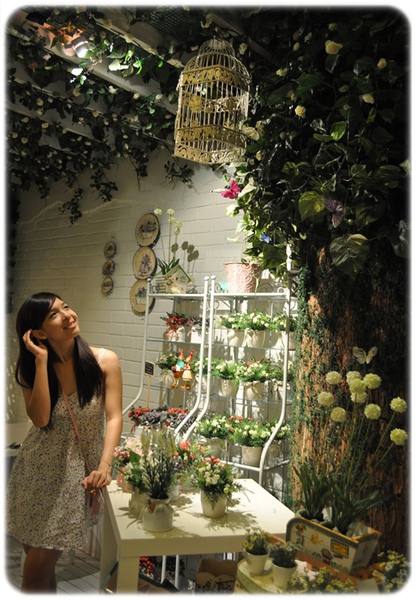 说好的幸福呢?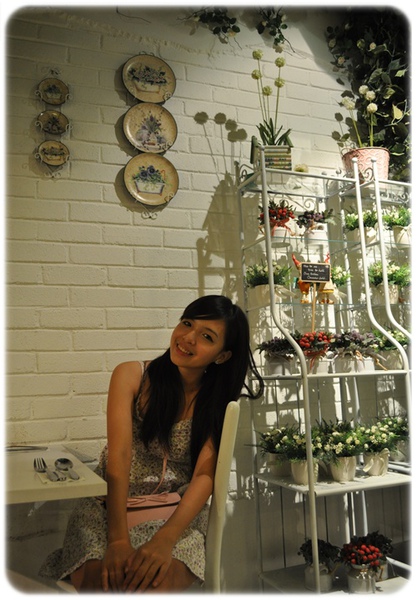 Just white...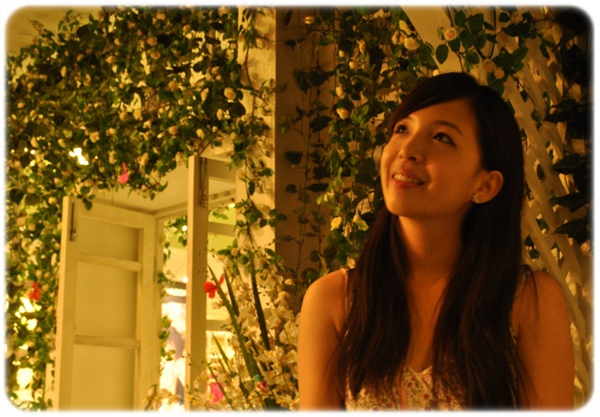 Sunset...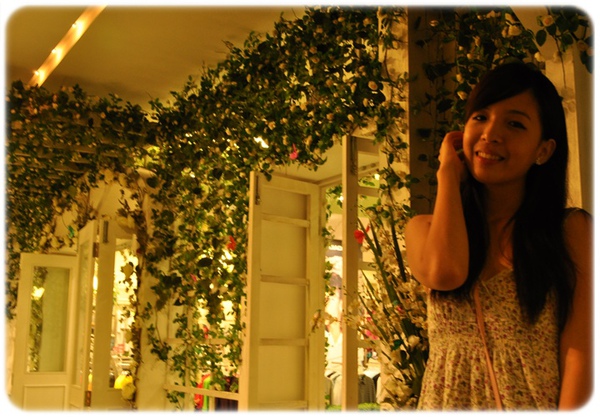 Focus-ing...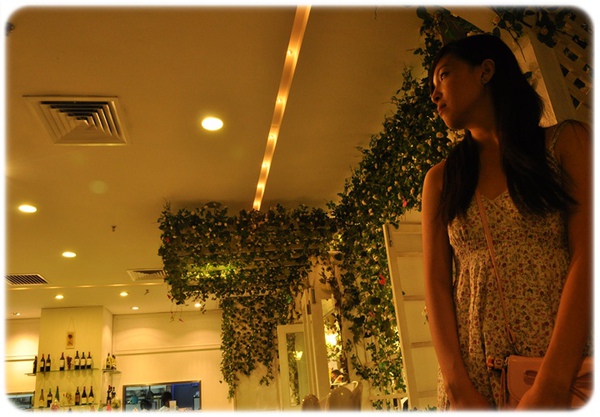 The angle....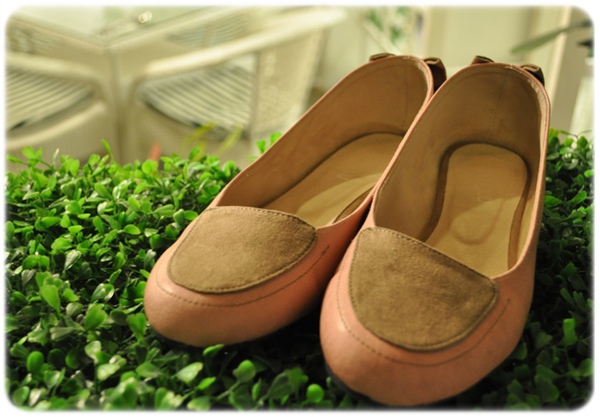 Beloved new pair of shoes...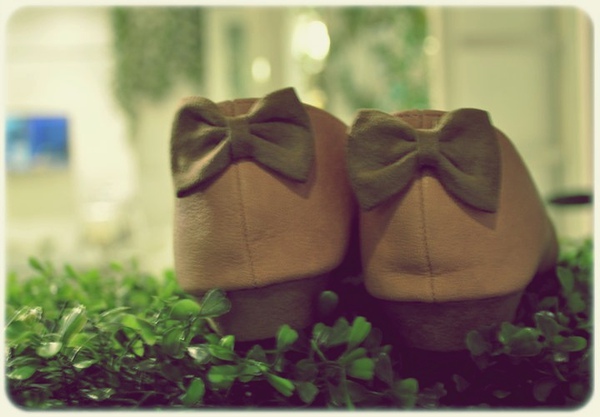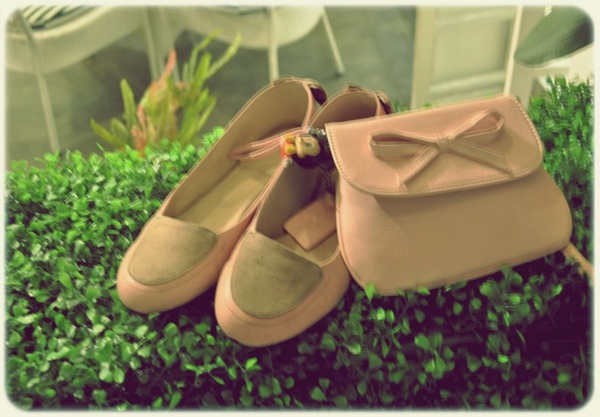 Curicuri edited n addedby me :p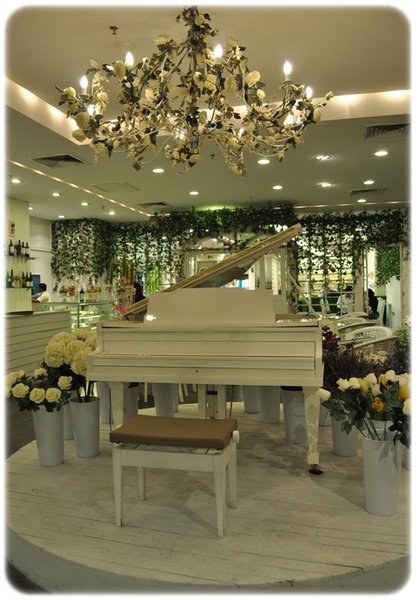 Romance....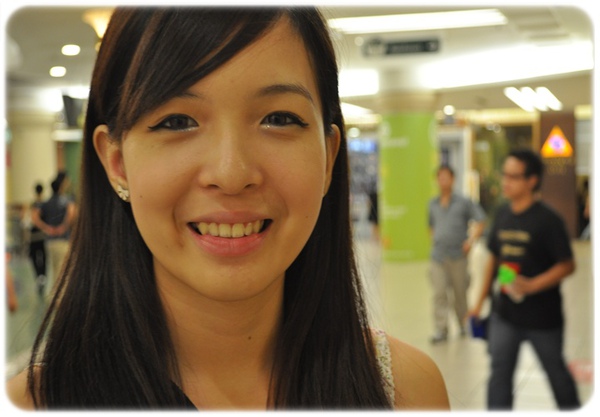 Last but not least, Smile!:)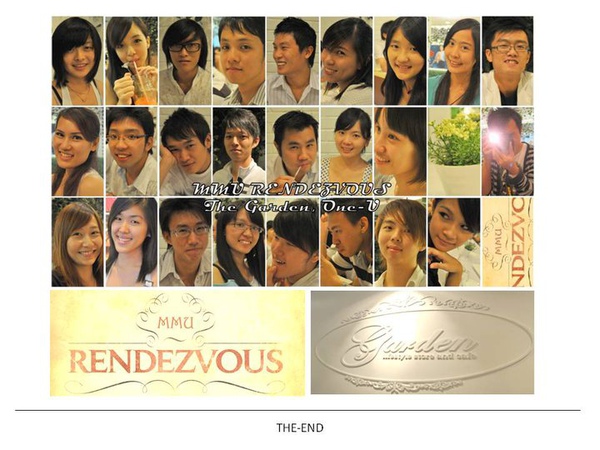 Posted by Bear, 19/4/2010
-Bear's Photography-2010-
wah! its beeen sososososoososs long i didnt write about my lovielovie restaurant leh!
BUT before tat....
our small concert will be held tmw!!!!!!!!!
PLSPLSPLSPLSPLSPLSPLS COMEEEEEEE LEH!!!!!!!!!!!!!!
It's the last performance for most of us in MMU!
It will gather all the selected *history song* composed by MMU student!
pls comeeeeeeeeeeeeeeeeeeeeee~ muahaha lol! sibeh hard sell lo!
lolz~ k la! let'a talk about the restaurant~
hmm there r 2 main focus in this chapter...baby N n Fun ok~ hehehe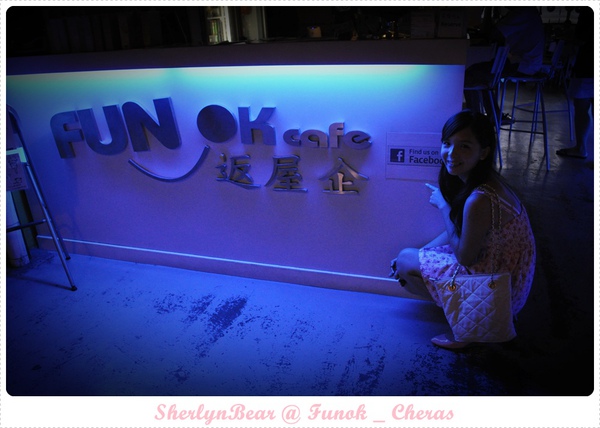 i tot it should be read as *FUNOK!* but it's fun o k instead =.=" means, back to home~ :p
the wheather is not really good tat day! heavy rain! :(( but i guess baby N did a very great job as a beginner already!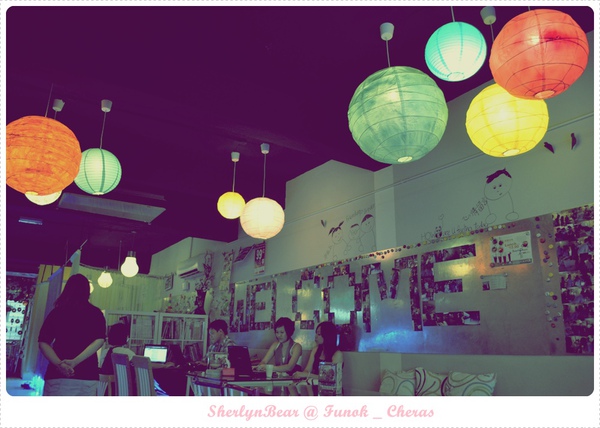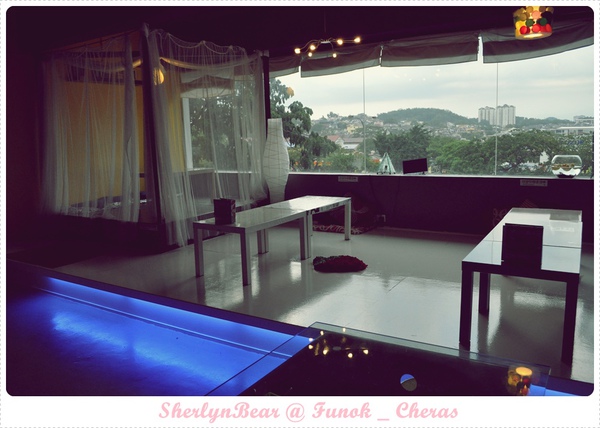 they have few themes there...got bed, toilet n anything tat u have at home!~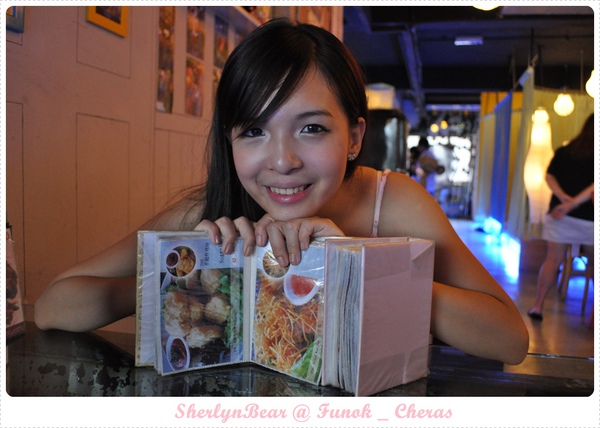 n tat's the menu! so cute right? like a photo album~
see how clear is baby N! oh my! i cant imagine Bear really owned her! still dreaming..=.="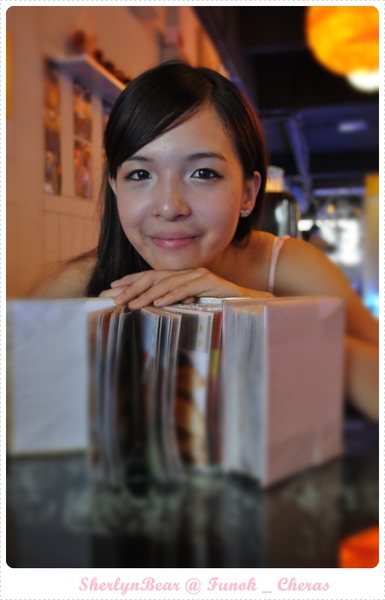 edited using photoscape! now only i know leh...photoscape can really do lotslotslots of effect!! =.=""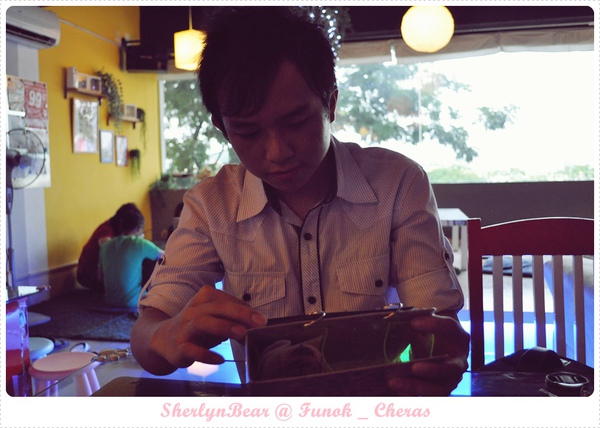 he's sitting with his bac facing the light...a bit dark...heheh lolz! i snap de la! sorry lo! i beh hiao(tak tau) ma!*
same effect!die die oso wan the background blur blur tat kind of feel! lolzzz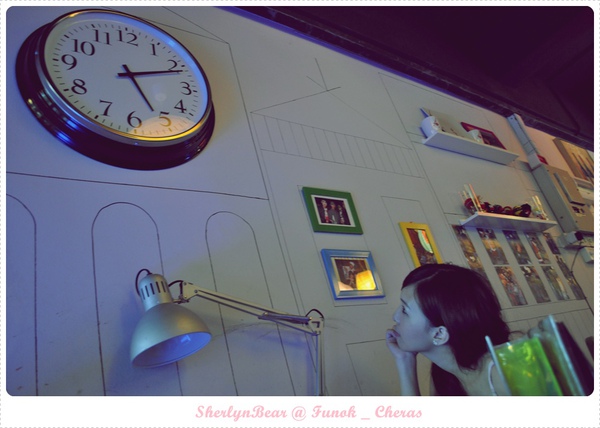 i like tis pic!!!~
the waitress told us that the owner was a designer!~
feel so comfortable n warm! the waitress is really nice n SMILE ALWAYS! owhhh i love sellers smile always!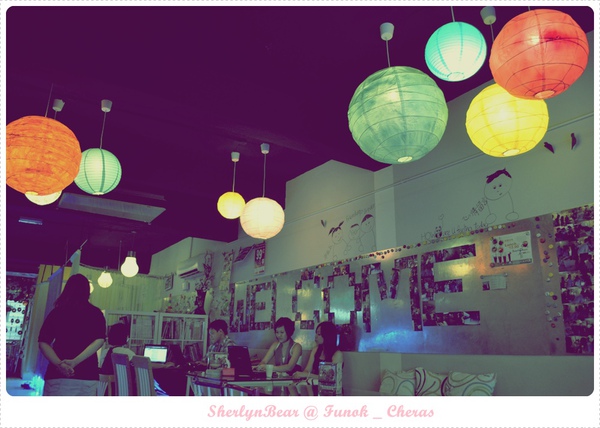 da coloured IKEA's tanglung!~ nice rite?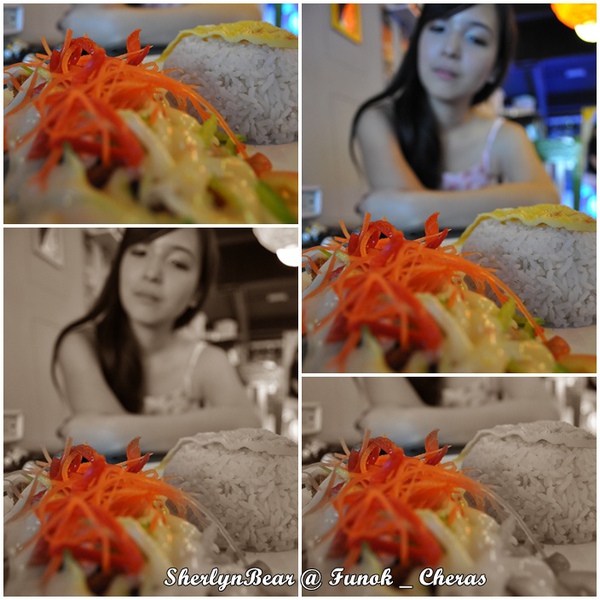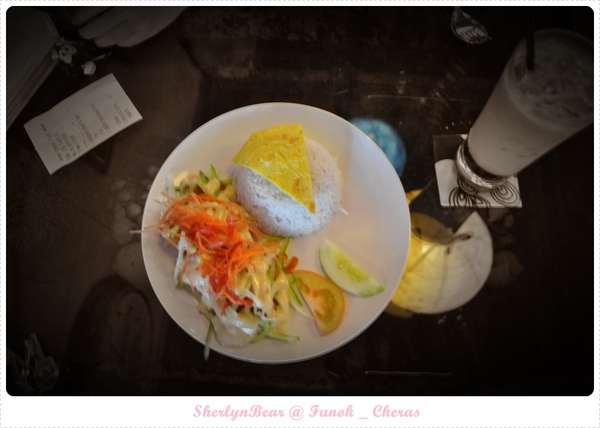 our food! both look the same! so we just took 1~ hehe n i tell u wat! it really taste so *homeee* :)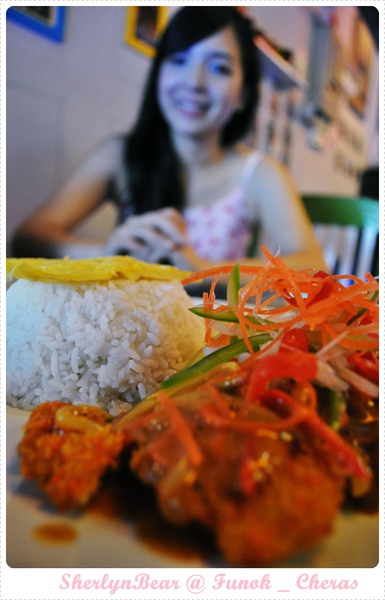 DELICIOUSSSSSSSS! especially the chicken! freshly fried!~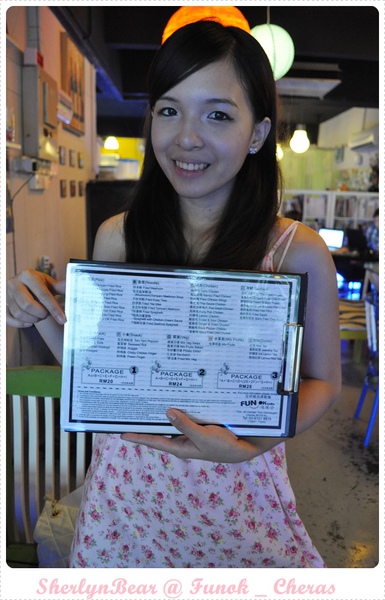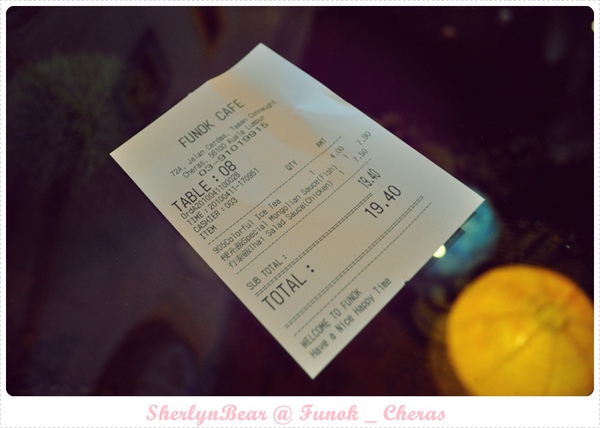 RM19.40~ quite cheap ba~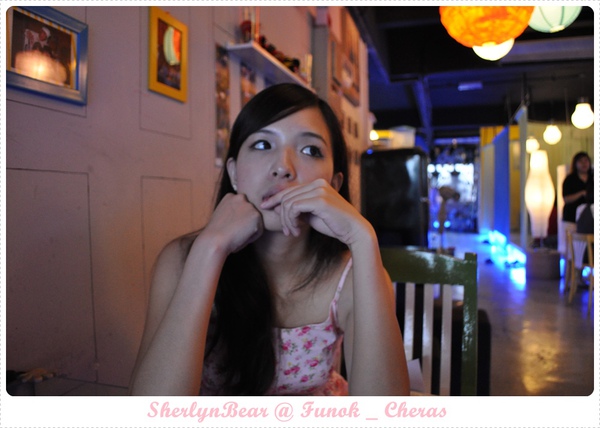 m curious....!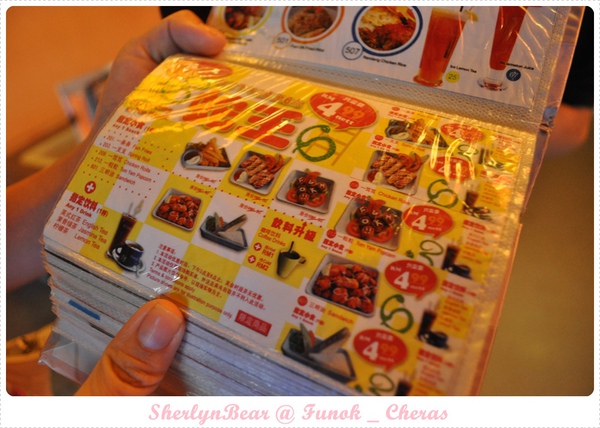 \
they have promotion package start from 4pm-6pm!~ RM4.99! gonna try out next time!
n...
n...
n...
CAMWHORE TIME!!!~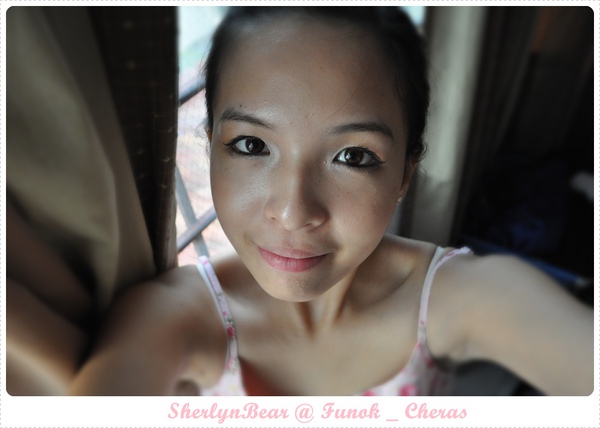 sibeh clear ok?! all my redness n blackheads r so obvious!
*say halo to my highway forehead*:p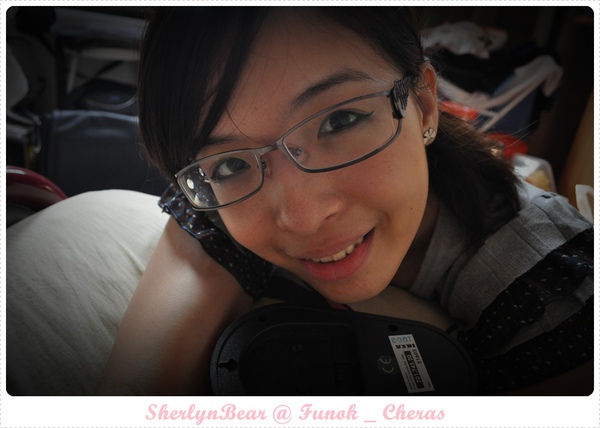 Sherlyn in spec?!
tat's the spec from my bro! got power one! my contact lense were finished n ive got no choice =.="
Fun ok Location :
72A Jalan Cerdas, Taman Connaught, Cheras 56100 Kuala Lumpur.
Kuala Lumpur, Malaysia, 56100
Open :
一个悲伤的结局。。。不是意味着永远的失望。。。而是成长路程以来的另一个开始。。。
不会再为那些无关紧要的流言蜚语伤到自己。。。
这或许。。是迈向人生快乐的第一步。。。
人心难测。。。自己还是必须做些调整。。。
我不需要那些虚伪。。亦不需要被人糟蹋自己的感情。。。
再复杂的人生我都已经走过来了。。
面对这人生的插曲。。。哭过了。。就让它一笑而过吧。。。
我相信。。我会做得更好的!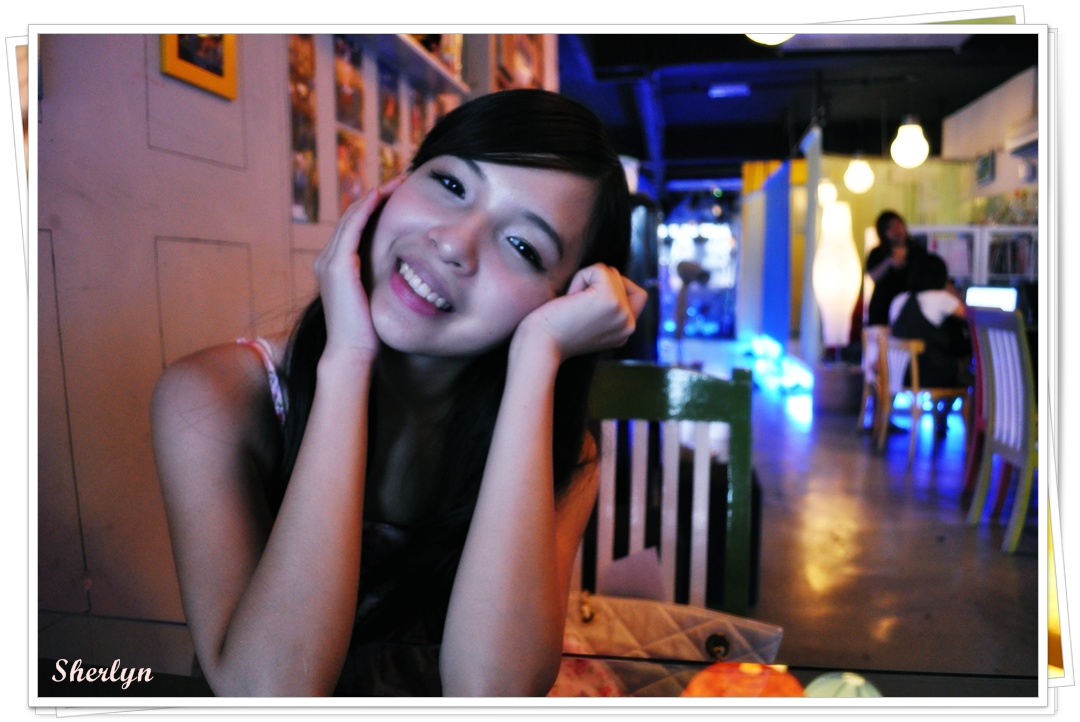 ps: 猜猜谁买了新宝贝D5000呢?:p
About Sherlyn's dream..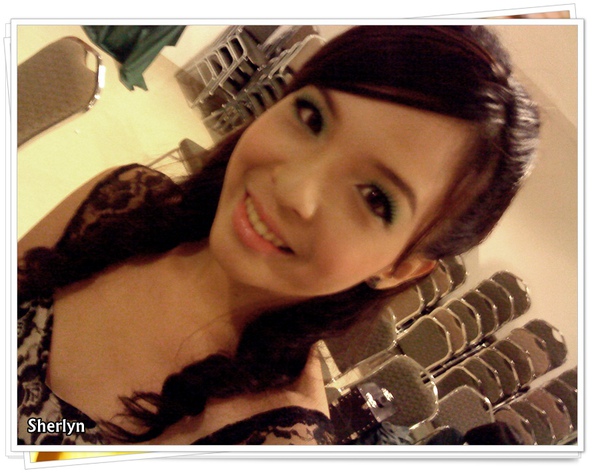 My dreams :
1) graduate wit flying colours
2) ballet dance performance
3) music sharing small concert
4) sell Sherlyn handmade ribbons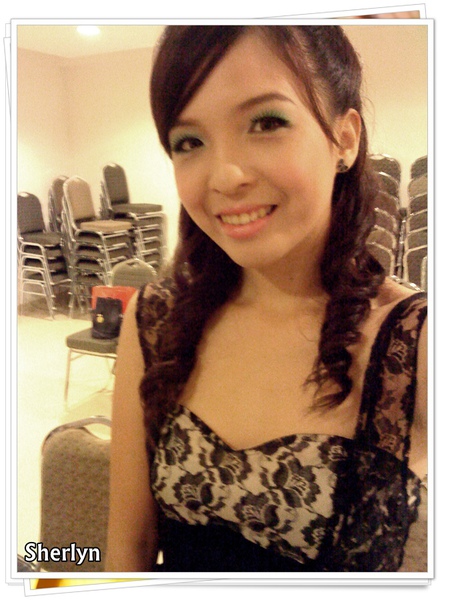 u guys can always see this once my page is loaded....
i m actually kinda glad tat most of them were accomplished...
the only 2 left are the number 1 and 3~
As u can see in my previous post, i sold my handmade ribbons before...
yeah..although its not a permamenant one....but at least....ive tried it...n i would sell more in the future after i graduate....
so, 4) sell Sherlyn handmade ribbons
n next..would be the ballet dance performance...
i actually done it in my dance performance in last year cny extravaganza~
although its just a small part of ballet solo, i m still happy n satisfy with tat...
the most important thing is...i really wanna say thx to my designer..
dont know whether she will visit here or not...since she's not really active in the internet world..
but anyway...
tis dress....
makes me feel so ballerina~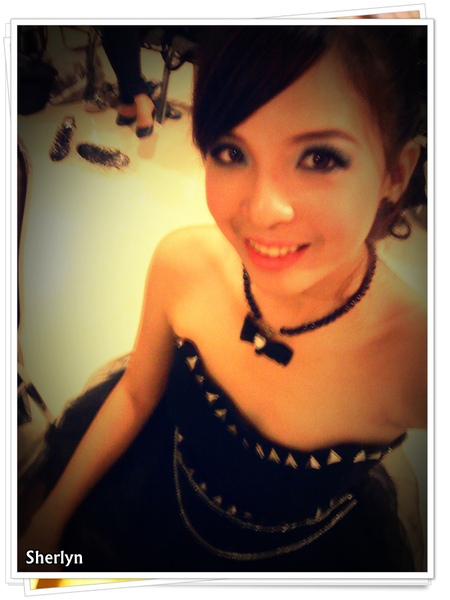 its really an amazing experience n the feeling of standing in front of the camera was so great!
if u follow my blog...u may know..i m actually love singing really much..or u can say....i love n dream to be a singer...
while sometimes things doesnt really happen like wat u want....
but life is fair...wen u lost something....u will get something bac in turn..
n ter it is....a chance for me to feel like a star...
*u might wanna punch me here.....but....tis is really wat i feel....just wanna be true...*
i m glad..really glad to have tis chance n i would appreciate all the moments i had during the preparation for tis event...
chit chating...canwhoring wit the models...practice with other models...like kelmynn, grace, cecelia, shamira, jia yi n a lot lot more!
really happy to know them through tis event!~
n, yupp, for me, tis can be consider as a ballet dance performance as well...
so, 2) ballet dance performance
n the next one would be..3) music sharing small concert
not happen yet...but soon....
cz...WE WILL BE ORGANIZING A MUSIC SHARING SMALL CONCERT ON THE 15 OF APRIL!!!!!!!!!!
it's a really really really really great idea to gather all the performers n perform those songs tat had been published in the past few years!~
so guys, pls come n watch us n support us! it would be the last performance in MMU for most of us!~
n..its one of my dream too....
sob.....
n the last one would be...1) graduate wit flying colours
tis is the thing tat i really really really worrry for now!!!!!
its my last semester....i have to work thousand times harder to get the *flying colours*
however...i wish i can enjoy my last semester as well!
therefore, sometimes i really emo!!!
cz the assignments exams n all the acedamy stuff were packed up most of my time...
cant really do other things...:( but will try to adjust my time la! tis is so called multitasking + time management!~
sob...i guess im seriously emo nowadays!
its only early of the month n all i left in my pocket was RM200 :( how can i leave with such amount of money!
n i told myself tis is due to all the decision that i ve made....ive to settle it myself! Hence, selling all my precious clothes + work!!~
ive got a half day job! lolz! yeah! its only half day!!! n i will be singing on Liang Wen Yin behalf for 1 singing competition!!
god bless me!!!! i wish i could really memorize all the lyrics asap!!!!!!
I heart the night...very very much....
It consider as my first cat walk fashion show!
Everyone is so pro! Especially the designer!
Special thx to all of the designer for their hard work and patient...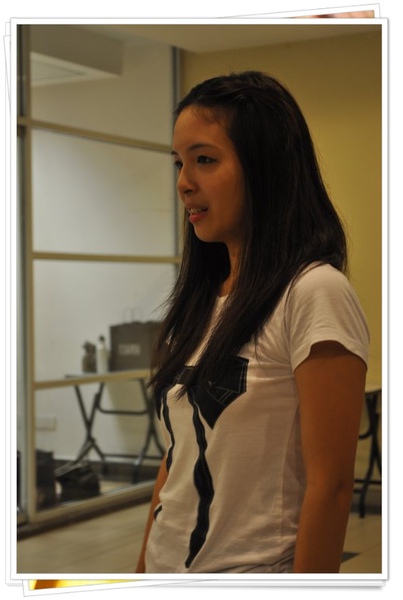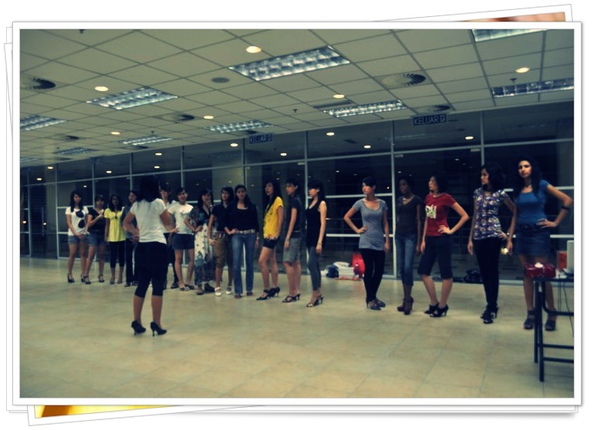 pics credited to Cecelia
Our practice time! see all the hot models! pheeewwwiiiit!!!!
Here comes the day...n tat's my make up after the light make up show in the morning~
Christina turn the my green eyes into dark blue smokey eyes!~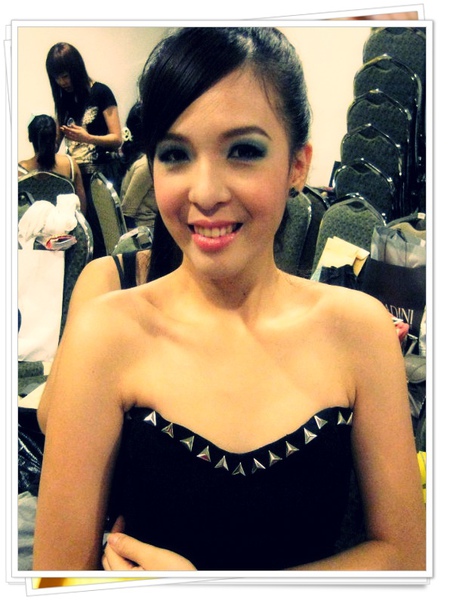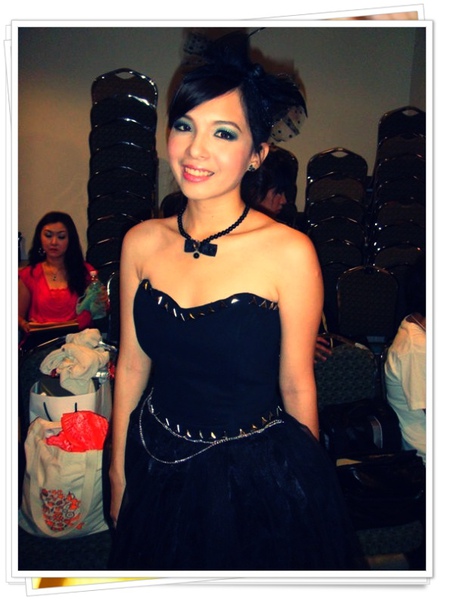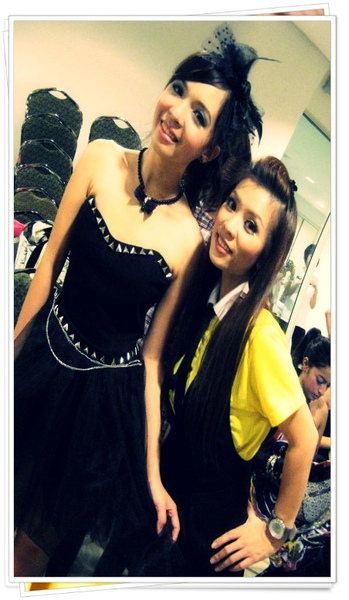 pic credited to Christina Foo
In the midst of trying out the accesories~

Pics credited to Nor *clickclick*
Practicing the poses in the toilet =.=" so damn ganjiong ar tat time!~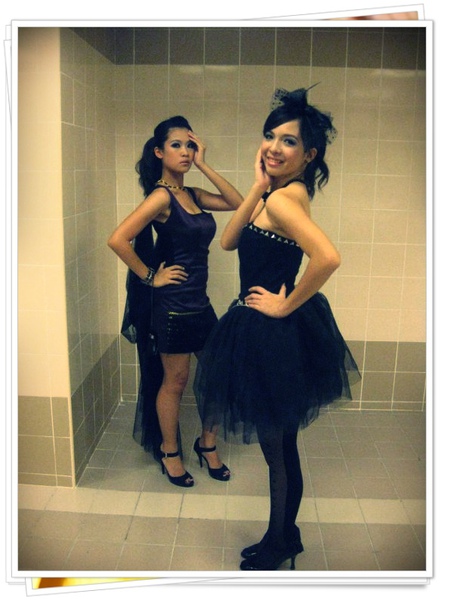 pic credited Hiroko Jia Yi
n..it's the show!!!~
Different photographer with different style of capturing n editing~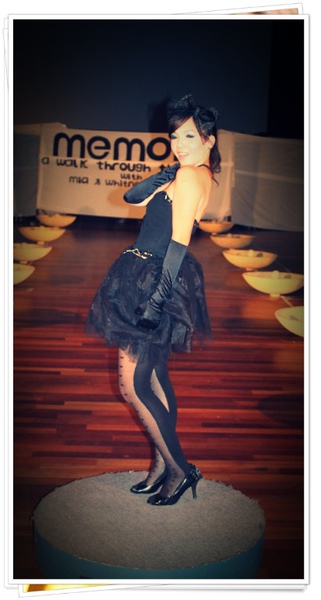 pics credited to Kuet Tai
pics credited to Neils Chan
my last dress :p
pics credited to Qing Qing

pics credited to Kuet Tai
pics credited to Neils Chan
I love Neils's last photos!~
da finalleeeeeeee~~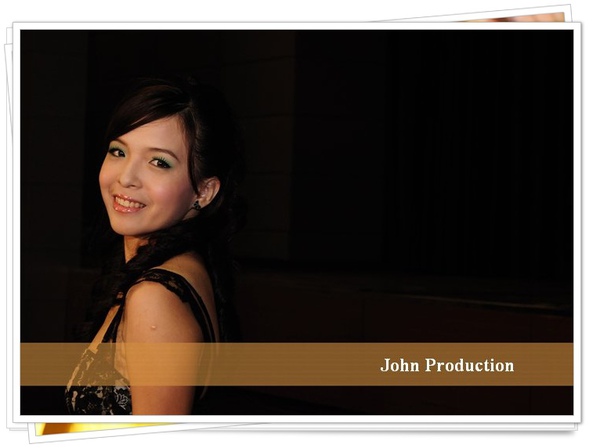 Picture credited to John
*Still on assignment mode*
However, i decided to sacrifice some of my sleeping time to blog about tis!
I'm really really really excited to blog about tis!
Yesterday was awesome!!!!
The photographers...the modelsss n everything!
Special thanks to the photographers..especially their effort on editing n uploading the photos...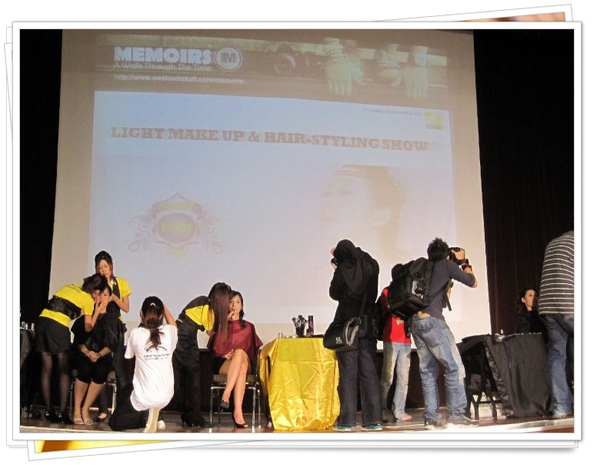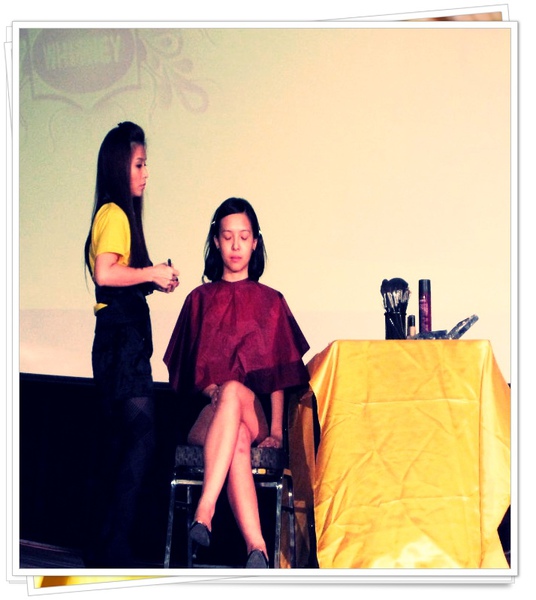 Before the make up...oopss..i look seriously pale!!!! havent been sleeping well for the past 2 weeks! :(
n here comes the hand of the angel....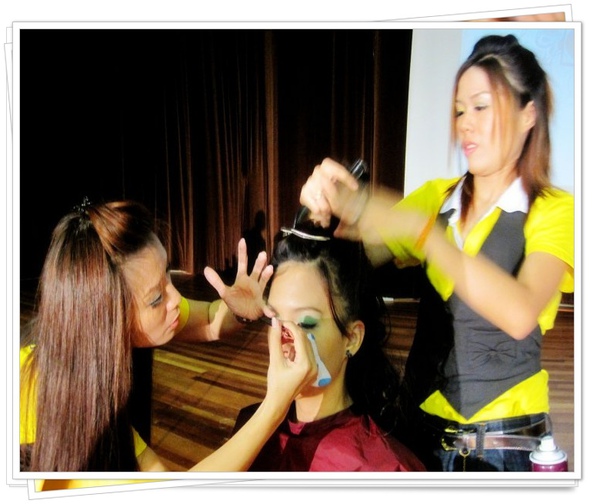 pics credited to Whitney Academy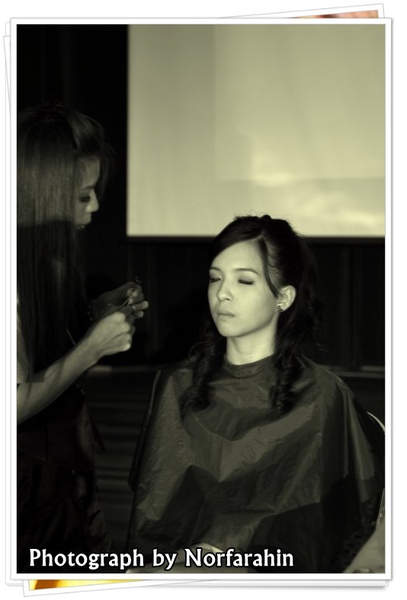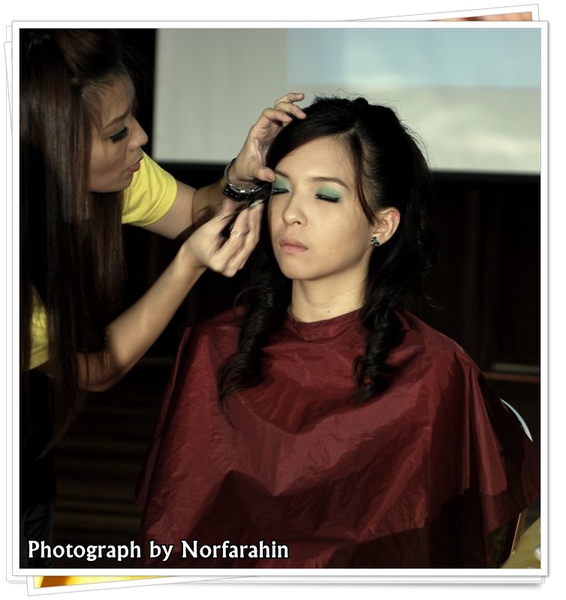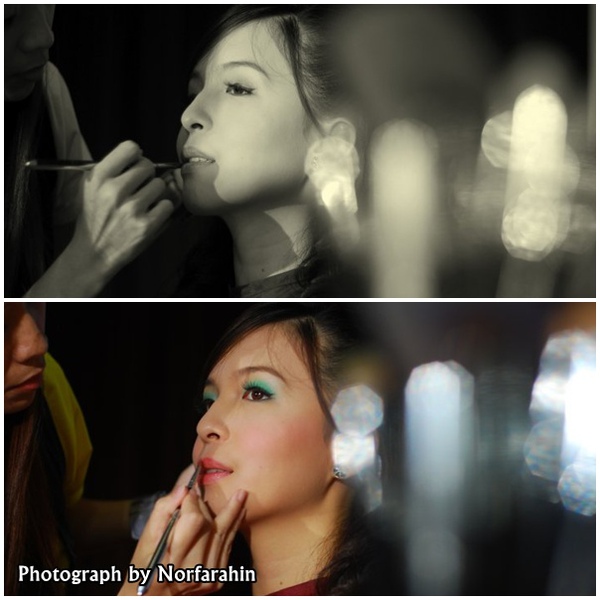 S.E.R.I.O.U.S.L.Y...i
the effect of this photo!~ thx Nor:p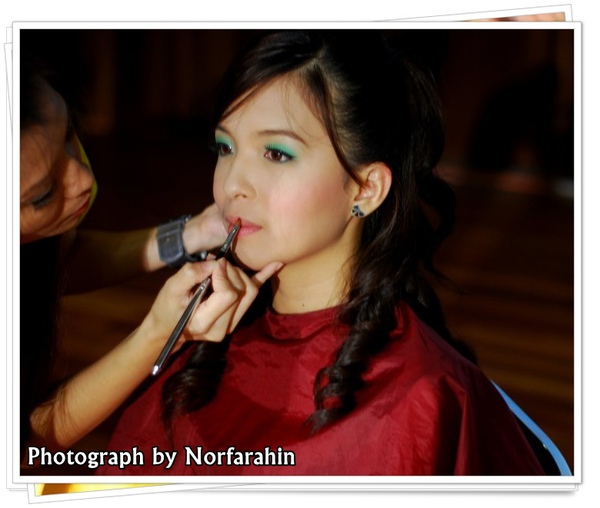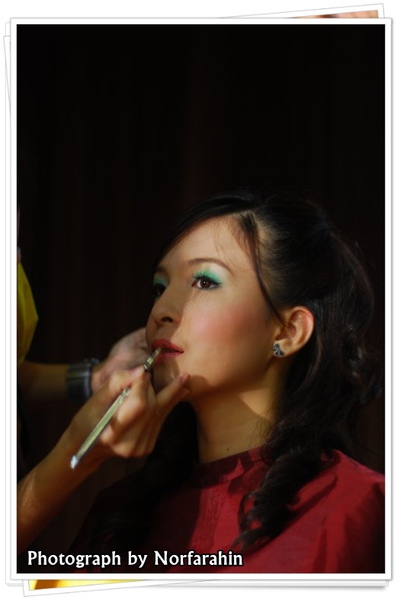 Almost done...
Here we go!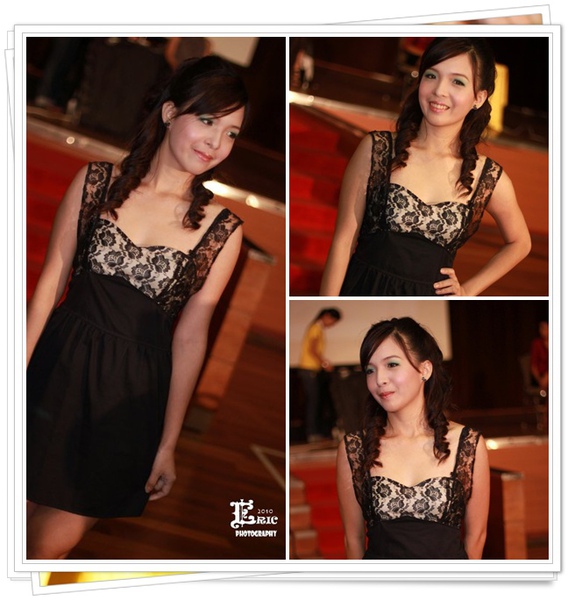 Pics credited to Eric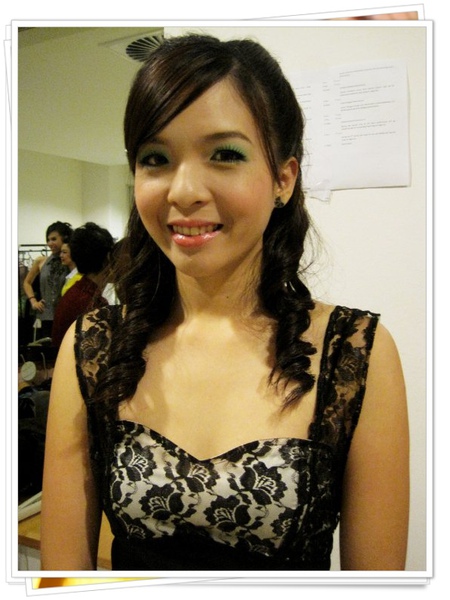 clearer pic of the make up..
Never tried tis kind of make up before...
i always avoid thos bright kind of colours...n i m not really get use to it..
but i really satisfy n thankful to the make up artist, Christina~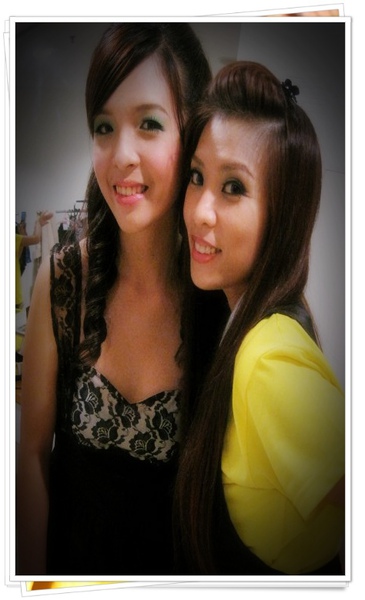 She's really patient n have the best skills of make up i can say....
n i was a bit shock wen she told me her age...she doenst really look like her age!~
Check her facebook if u girls need her for any hair do or make up for prom nite :p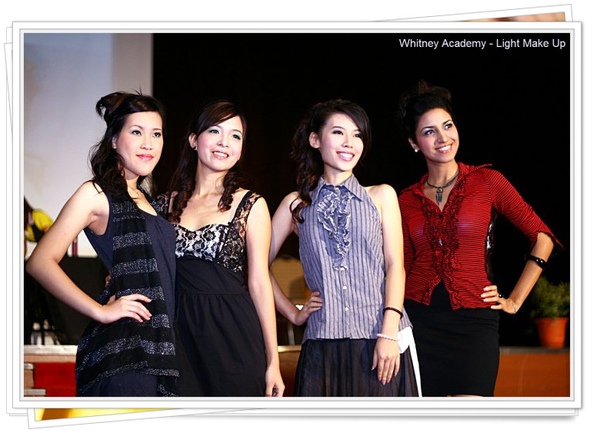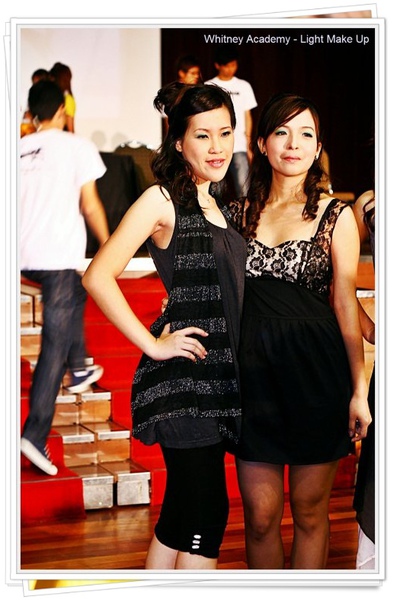 pics credited to Kuet Tai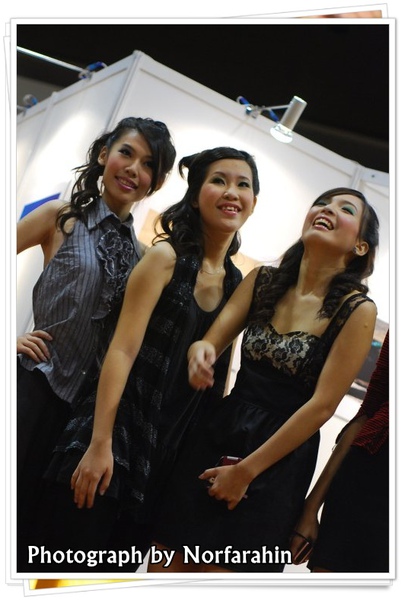 haha i like tis photo! i used to laugh like dont know wat =.=""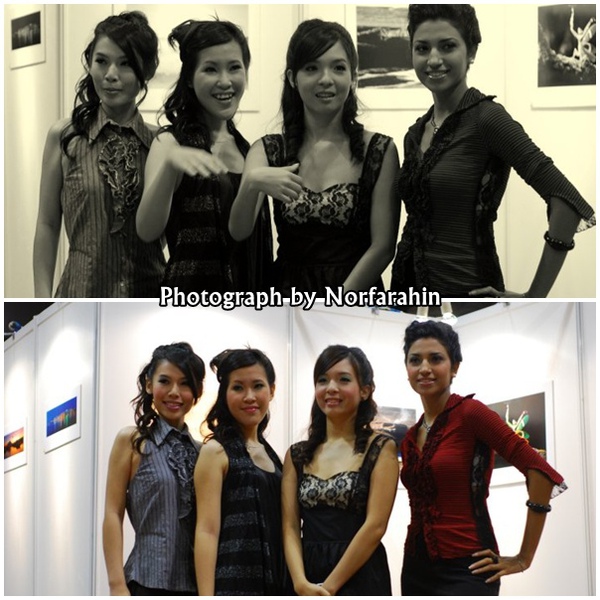 All the models!!!! they r so slim n pretty!!!!!! arghhhh i feel like jumping the longkang!!!!!
cz i m so FAT!!!!!!!!!!!!!!!!!!!!!!!!!!!!!!!!!!!!!!!!!!!!!!!!!!!!!!!!!!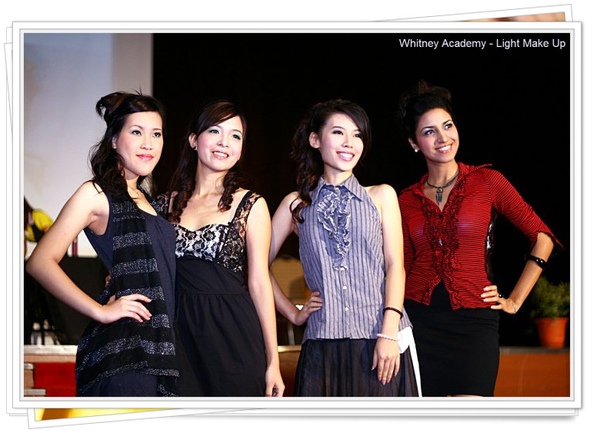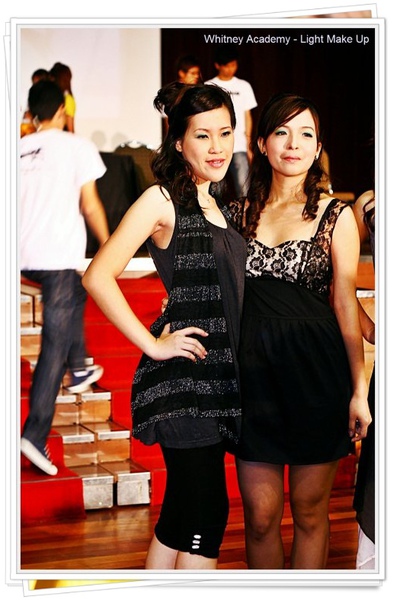 pics credited to Kuet Tai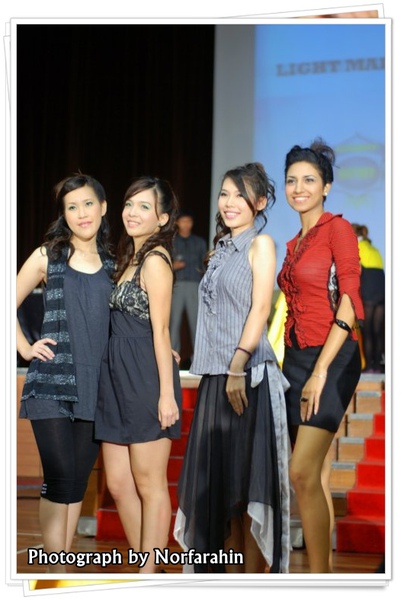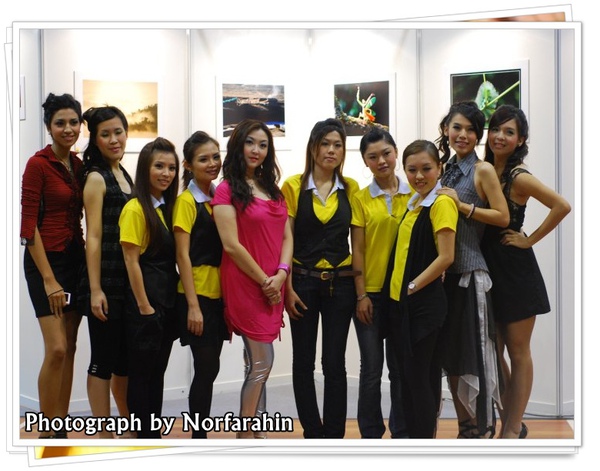 pics credited to Nor *clickclick*
Group photos with all Whitney's make up artist!
thank you so much guys for everything....especially Chit pei, for giving me the opportunity to join the event..
*UPDATE* Read this post and email me if u want to know the seller name
Email : piggysherlyn87@yahoo.com

Here's the whole story..
i found tis super charming swallow necklace for this blogshop..
i know that they actually hiked up the price extremely...cz i saw 1 bow that they r selling is seriously overpriced...i got it at RM6 each and they sell it at RM22 n claim that its from Korea..ok...so maybe the quality different? n i just dont bother since i know i wont be buying from her...
However...i m actually kinda love to window shop at her site cz their stuff r all nicely captured..
n i came across this necklace which i thought its seriously expensive..
however...after some time for consideration..i thought i should take it..
so i emailed the seller n ask whether the price can be cut down a lil bit o not..
n she replied tat nope...she cant give discount but free postage is ok...
n i m actually added RM2 to upgrade the price to RM40...
n everything goes fine until i received the necklace =.=""
i was so shock n i even thought it should be like tat one..
but after i double check the picture in her site...i found tat its totally different!!! n its rust!!!!!
i emailed the seller but i havent got the reply....but i m a bit kanjiong cz i never have tis kind of experience before...

so i smsed her since i have a address n contact on the envelope...
finally she replied n said tat she only have 1 swallow necklace n its the one tat she used to capture the photo which posted in her blog....where i found the status of the necklace is Sorry, ALL gone~ ALL means? more than 1 right?

n she also said tat its actually not gold but something vintage gold...=.="" SOMEMORE THE NAME OF THE ITEM IS THE GOLDEN SWALLOW =.="""

n from wat i saw from her blog is gold n wat i saw from the necklace on my hand is RUST :(

however, she said that she is willing to pay me full amount or i can choose any items from her store in a limit of RM20.but i have to bear the postage =.=""
so i thought i should ask for refund n i asked her to refund me RM40 n i dont mind to bear the postage to post back to her....
however...she dont agree it n said that she will only refund me RM34!! n i thought she actually free postage for me tat time wen i buy tis necklace?
i didnt argue cz i tot its already ok for me if she want to refund me...
n....the other thing is..she want me to send her the necklace then only she refund me!
=.=""
i ve already take 1 step back for the postage thingy n she still like tat :*(
so after discuss with my bf i decided to tell her tat wen i buy tis necklace i bank in to her first n she should do the same thing for me too...
n luckily she;s actually quite kind n refund me promptly..
however..i had lost my heart n i would never shop at her blogshop anymore :(
tis is the badESTTTTT online shopping experience!~ :(

ps: i will post back to her on Monday :( Kim! i wan urs la!!!!! urs only RM38!!! somemore branded!!!! i m so freaking sad la!!!!

*********************************************************************************
Receiving tis....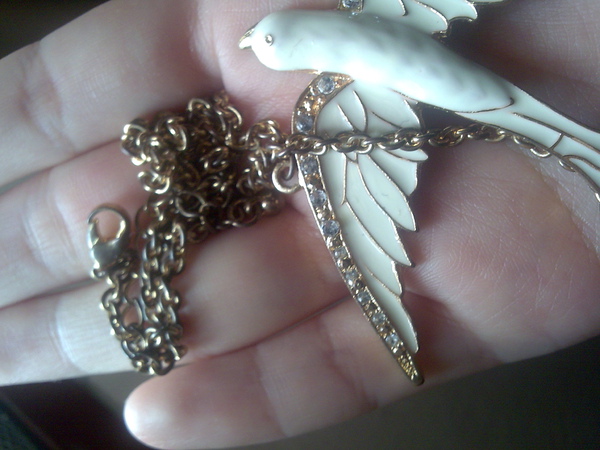 Instead of tis....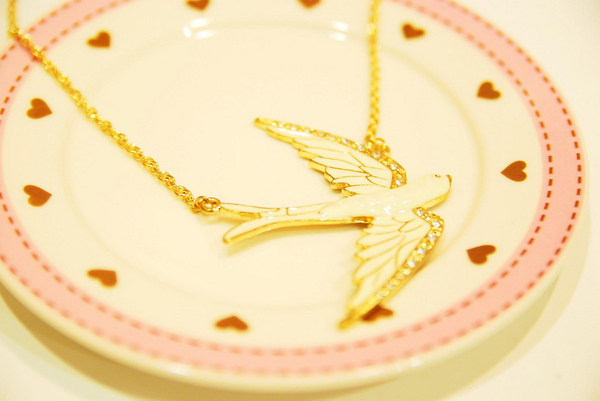 n its RM40 :( kinda expensive but i love it at my first sight...
n my first sight is towards the bottom one...not the rust one as the top one :(
had emailed n smsed the seller regarding tis matter...
will update again :(

Mr. REd?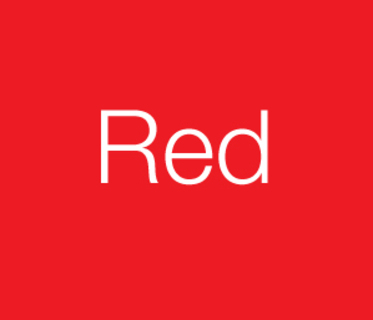 Mr. Ernie?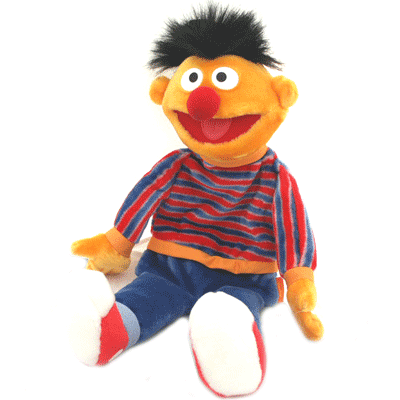 Mr. Big Prawn Head?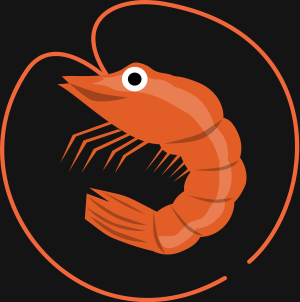 Mr. Bla Bla Bla?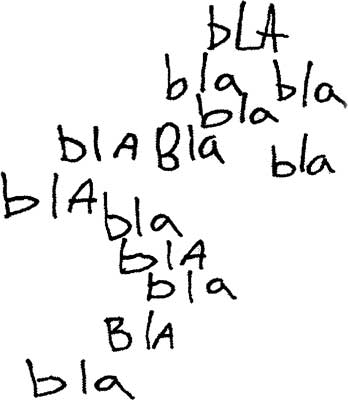 Mr. Doraemon?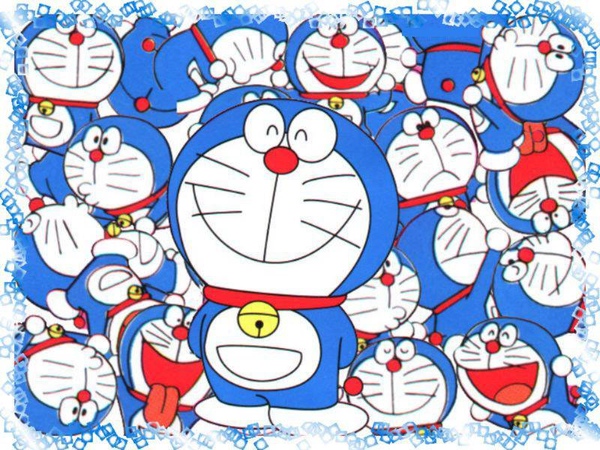 Mr. Ang Lai Ko? *red panty*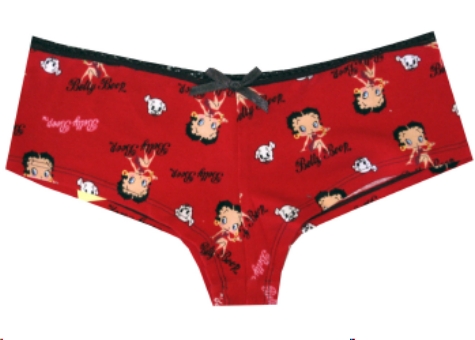 Mr. Detective ke nan?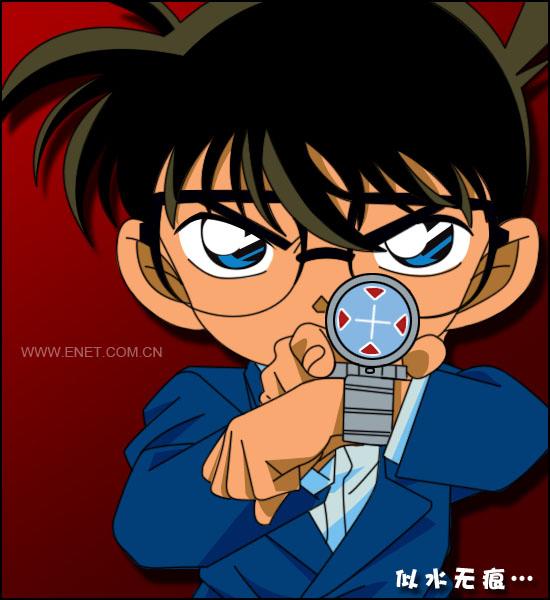 yeah!!!! IT"S MR. SEXY MUSCLE MAN'S BIRTHDAY!!!!!!!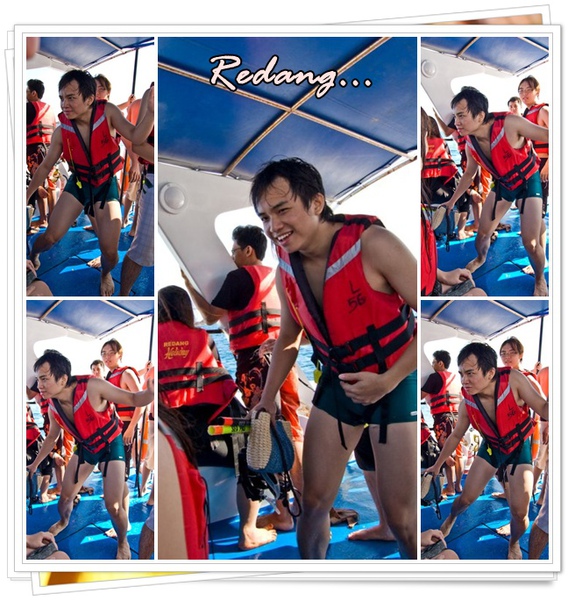 k la! tis is a surprise n the only surprise for u Mr. Ang Lame Bear!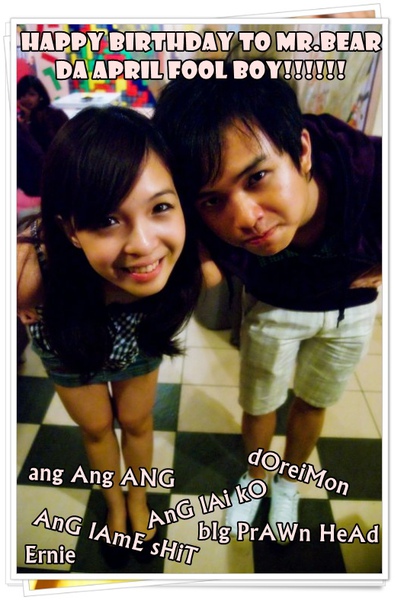 HAPPY BIRTHDAY!!!!!!!!! U R SO OLD NOW!!!!! AWWW POOR U! MUAHAHHAHAH