Hmm...dunno how to start act haah!!! but one thing that i can tell that yesterday is my happiest day for shopping!!!!
n i really spend alot.=.="""........so, broke now!!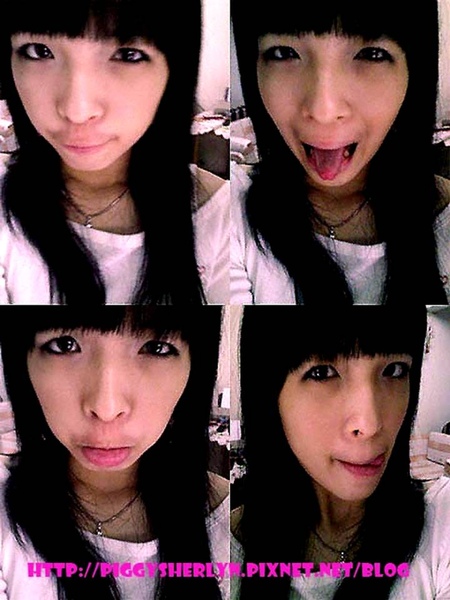 I tot it was cute but i know i doesn't look cute by ACTING cute! haha
okla! First, i would like to introduce gorgeous, amazing, exotic cosmetic which caused me insomnia for tis 2 days!
This brand is very famous in Japan,Taiwan and now coming to Malaysia. U can see it everywer in VIVI or POPTEEN magazine. Their products packaging are dainty and their famous-ESTTTTTT product are their comb mascara and their eyeshadow.
There r 4 types of mascara which u can check it out at their website and i think i would prefer the comb one as u can see many good comments about it at Malaysia babes forum.
& yes ,the mascara is good! but me,tis c2p gal end up wit did not buy it! a bit regret now!but nvm!cz i'm goin to buy it next week!!! WAIT FOR ME!!!!
ok,although i miss up the mascara, i do buy the bling bling eye shadow!!!& also!i did not buy the one i like most which is the one i show in the pic below!i end up wit buying the the other one (act is the same,jz the colour are difference). I prefer brown colour and i wanna make a chocolate-ish, natural, and sexy brown smokey eyes! (smokey eyes not only in black colour k?)
This is wat i dream for!
Attractive??nice??sliver-ing???loving it?? ---------------------------> GO GRAB IT!!!!!
Attention :this brand is available only in designated Watson, which u can refer here for their locations~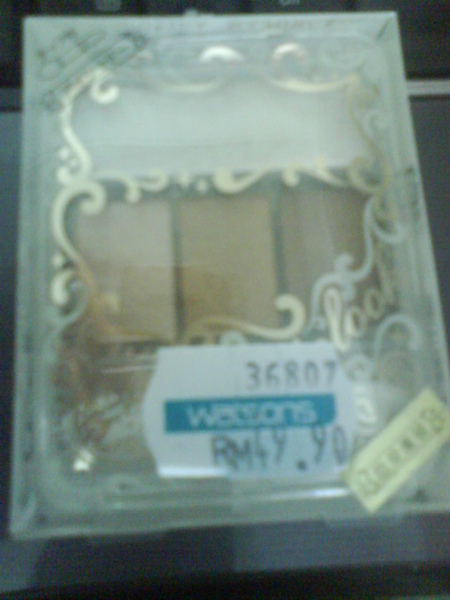 This is wat i bought! sorry lah! i know my camera is lousy!so blur =.="""
ok, after buying this, we jz started to shop around and here is the results~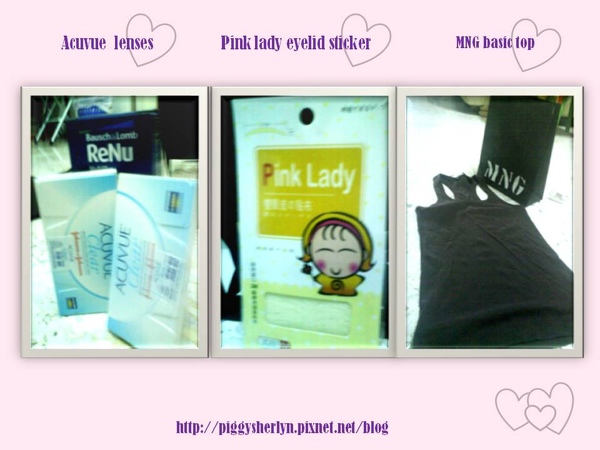 anyone who have small big eyes as me can try to use this brand of eyelid sticker. It cost me RM 8.90 for 30 pairs ONLY. Seems like very expensive compare to others but u wont regret using it as for me, i use each pair for 3 days sometime it can stay for about 5 days..so, worth it! I bought the MNG basic top at RM 25 n the quality is really good. But i'm quite curious about the price as there r 2 types of baisc singlet, with MNG word and without word.
The one wit word is about RM35 but the one without word only RM25. So i jz take the one without word la..its the same wat...jz the word MNG =.=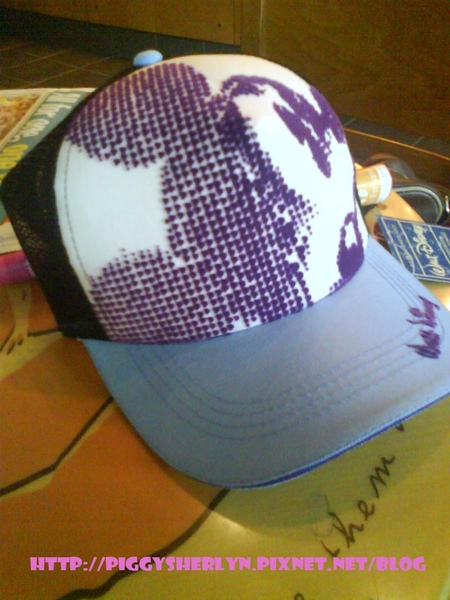 Dear bought tis cap for himself!!!surprising???haha don't worry i saw him wear it n i think tis cap suits him! he is now on the way to fashion!!!
stARbuCks-ing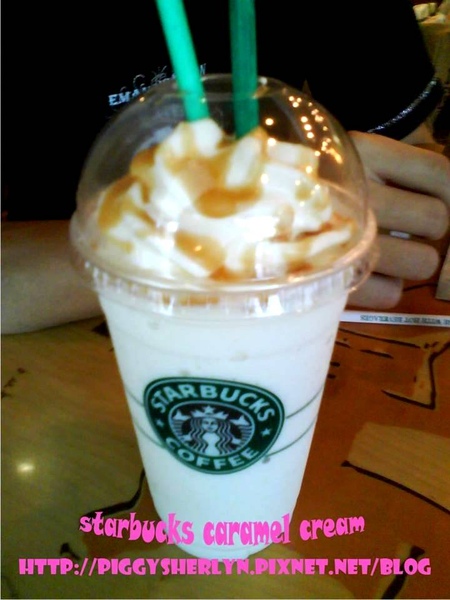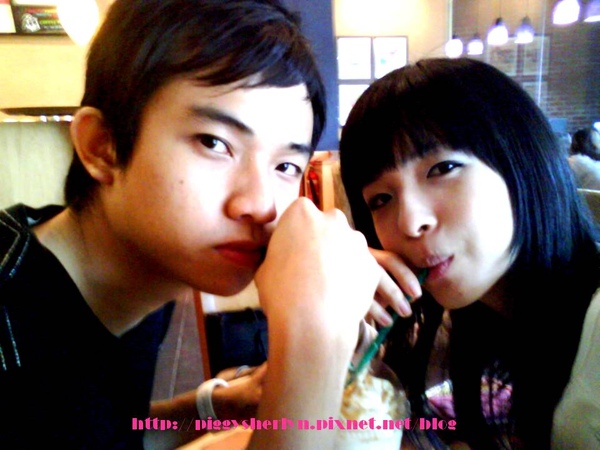 stARbuCks goes green!

Book from dear...A WALK TO REMEMBER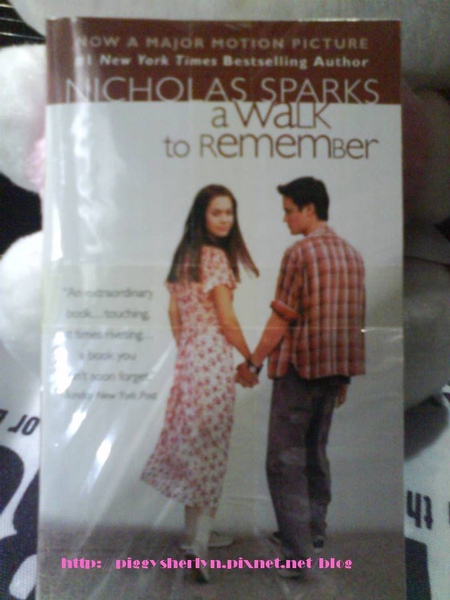 This is a love story which being recorder as a movie wit the same name as the book. Bear watched tis movie before n he felt touch wit the story behind...act we r finding some story book which will help to improve my english as u all know my english is really bad! ha!
i didn't watch tis movie before but since he recommend tis book to me n since he said he will pay it then it's ok la! haha
no la, jz kidding...i'm quite like tis book oso de although i havent start reading it~
ok...everything come to end..but wait.....tis is the last thing n the one i love most !
deng
deng
deng
deng!!!!!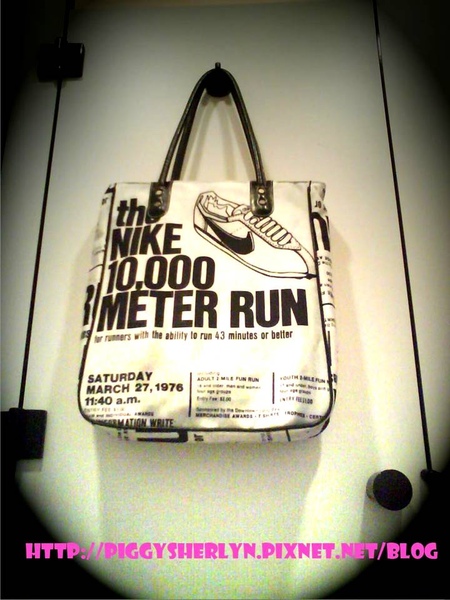 I lovelovelovelovelovelovelovelovelovelovelovelove it so so muchi!!!
Tis bag was chosen by dear & tis pic was captured in the toilet of Gurney PLAZA!
haha..dear, i really love it so much! & it was so great as it chosen by u cz i am the one who choose for u every time...
ow...lovelove~