The pretties women in my heart!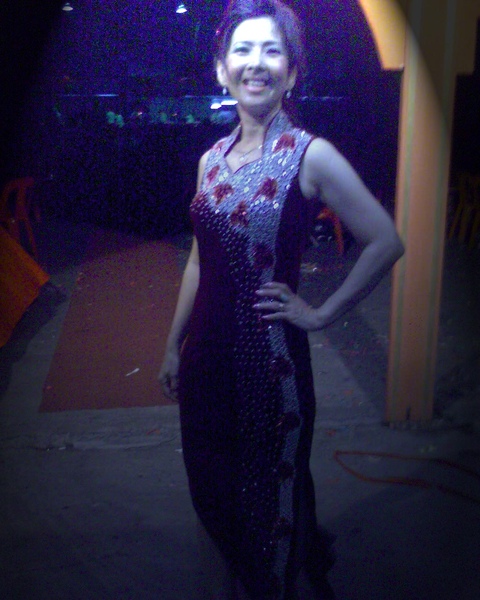 You are the superwomen!
\
happy birthday~
happy birtday to u,
happyb irthday to u,
happy birthday to mummy,
happy birthday to u...
Dear mom,
At first, i would like to apolagize to you that i can't celebrate your birthday with you. This year is a new year n a new life for you. You must always be happy ok?? me, dad, brother and cho ying shyuan will always be with you and love you. I know sometimes you might feel lonely and stress when raising us up by giving the best to us. You are the greatest women that i ever seen. You are so tough and confidence in working, excellent in doing decorations, good in dressing up yourself, done pretty well in yourmake up, and the most important thing is, we are always the first in your plans. You love us so much and always try to fulfill our dreams and do anything that is out of our expectations to support us.You are such a great mom who tought us all those good manners and attitude. You treat everyone so well no matter who they are or who they were in your life especially kakak.You treat her as your own girl, buy nice clothes for her, bring her for hair straigthening in cny. This actually indirectly affected us and train us to be nice and good to kakak and that's why i have a really good relationship with kakak. I am so glad that you are my mom. I love you. There is no reason that i'm gonna left my mom alone at home and not calling her everyday. You are my best friend and soul mate. You always listen to my problems and give me some helpful suggestions and always do something to lighthen me up when i feel upset and depressed. Sometimes we might have some quarrels or arguements. But i think every family got their own quarrels or arguements. The most essential thing is, you must know, no matter what, how many arguements we had before, how many fights we left, i'm still love you the most. I'm glad that we have been such a long time living happily without any quarrels and arguements. Especially during cny! i'm sosososo happy during cny! I can feel my home!I felt warm when we gathered up together. I love you mom, I love you...i can say thousands times if u love to hear that. I know most of the children always afraid to say I love you to their mom....i think its becz they are shy....but i can say it thousands/millions of times...because this is what you tought me and influenced me since i was born...
Thank you for your effort in raising us up (the 3 naughty gals n boy)..thank you for always dressing me up like a princess and let me dance ballet. I still can remember the first day you bring me to ballet class when i was 7 years old. i was afraid that time cause i don't want to dress up like them..haha but you pushed me, motivated me and convinced me to the ballet class and finally i got to dance until grade 8! and i love dance deep in heart! thank you for helping me to find one of the hobbies in my life! like singing, you are the one who bring me here and there for sinigng competition and always help me to sew up my dress days and nights. You will just do anything that is good for us although sometimes you are under budget. You give us the best and left the poor and sad to you. I feel sorry to you sometimes. You always care about my health and always cook all those food that i suggest/said or even i just say it freely. Thank you mom...Thank you for always be in my heart and always keeping me in your heart as well. Thank you for all the sacrifices in order to make us look good and success in our career or studies. Thank you for the pair of hands that always protect us. Thank you for bringing me to this world as well.

Thank you for your determination on staying beside us until now, even we are all grown up and i really sorry when i'm back late. You will always wait for me no matter how late i am. I always feel guilty and sorry when i saw you sleeping on the sofa and waiting for the children to come back home. Thank you for the eyes, ears, nose, mouth and the body that you and dad giving to us. When people praise that i am pretty or praising that i have a handsome brother, i wll always like to thank you for giving us all the above. Especially the nose, although i'm not the highest in this house, but atleast it is still high! haha thank you mom, thank you! Thank you for always good with our neighbours and treat your friends in really good way.This will motivate me to treat my friends better. Thank you for teaching me that we should open our heart to the public and friends and this is what i'm still learning.
Thanks again mom. I love you. Promise me, be good to yourself and live happily k? and i promise you, no matter what is happening or what is goin on, i will always right beside you! i'm gonna graduate in 2 years time! wait for me k? ha i will support you to do anything that you like and please please do not hesitate to tell me your happiness or even sadness! Tell me anything you can tell and i promise i will tell you anything that i can tell! no secret within the mom and the gal k??
Love you.
Your love daughter,
sherry lin
ps : MY mom will read my blog...pld feel free to leave a birhday comment to my mom:p thanks :p
pps : U might ter are a lots of error in this passage. Just ignore it! cz i think this is what i feel right now and the best way to express my feelings and myself~
ppps : she will only read this post tonight~ hope she will feel happy when she saw this post! :p
thx again to all my friends who posted comment here for my mom! thank you a lot! Don't forget to say the 3words to your mom when it is necessary o :p Don't be shy :p They will love it!