finally~ phewww~ fahsion diary is bac!!!!! Sherlyn is alive!!!!! hahah =.=
my sayang sangat peplum polka dot dress is finally here~
miaomiao~
i suppose to sleep now!!! but i jz cant wait to blog it! really love tis dress!!!! gonna sleep wit it tonight~ ha
yeah~ my baby~ gonna wear it to my god sis's wedding~ n finally....ive got the chance to wear it!!!!!! =.=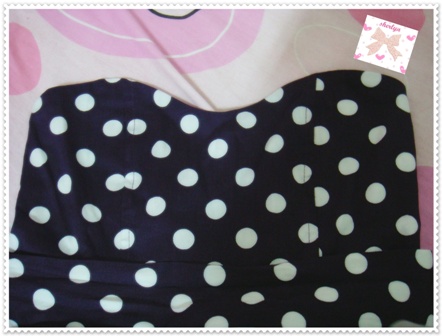 see the heart? i love u u love me we r happy family :p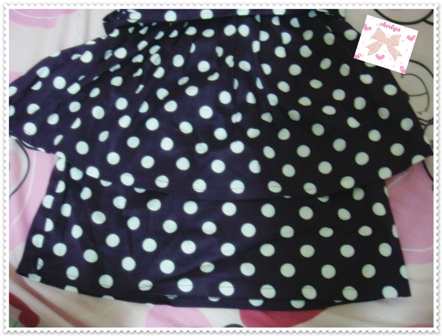 n da peplum~~ owh my dear, i love u so much!!!!

ok done!!! let si go!!!
first, tie Sherlyn's handmade polka dot bow on Sherlyn's messy hair!!! lolzzz!
forgive me k? i jz dont want to waste money on hairdo =.=""
its really really blur!!! b cz i cant see anything wen i took it~ ha
2nd~ tie an oversize bow on Sherlyn's fatty elephant waist! =.=
sorry la! i know i m fat now!!!! will try to diet SOOONNN!!!! i dont want to go bac to 60 KG!!!!! oh mama
ok~ done~
deng
deng
deng
deng
wink~ da polka dot Sherlyn is here~
still remember the necklace~ finally i ve got to use it TWICE!!!!! ha
n sorry ya~ i dont have other heels~ tis is my only one heels~ sobbbbb so pity~
buy me one k? ha
more photo will be up in next post o~
da Sherlyn's happy family~*wink*
sobbbb i miss them sosososososososoosos much!!!!!!!!!!!!!!!!!!!!!
*click click*