31/7

I M BACKKKKKKKKKK!!!!!!!!
Had been so busy this 2 days~
n i m very puas now after singing at rendezous cafe at kampung pandan!!~
got ppl treat us cake today~
n ter's a H on my cake! my name!!! wakkak
anyway, i dont have the picture =.=
BUTTTTT! all the pictures are coming soon~ as da bf is coming down tmw~ yahooo~~!!!!
weeeeeeeee
danceeeeeeeeee
ps: i m really tired now~ its 1.06am....i really need to sleep~ chat with u all tmw k? :p
nitenite~

28/7
3 good news for today~
1) I m gonna construct a yoga class for all the managers n interns!!!!!!!weee
*although there are only 17 of us~ wakaaka*
2) tmw gonna sing at Kota damansara station 1!!!!!!!!
so excited!
n i m now still searching for the lyrics! lolzzz
any songs tat u love?

drop me some tips k?so tat i can sing it tmw! wakaka
3) BEAR IS COMING ON THIS WEEKEND!!!!!!!!!!!
n ter willl be a big surprise!~weeeee

n oh god!!!! i dont know wat should i wear tmw night!!!!! :(
gonna find it NOW!
i m kinda love tis style~ casual but sweet~ anyone knows wer to get tis kind of black colour skinny pants?
craving for 1 for so long d!

:p
ps: i m READY for the da cutesy ribbon top! gonna wear it on this weekend if ter isnt any buy it!
I wont sell if ter isnt anyone paksa me to sell it as a punishment! lolzzzzzz






27/7
finally...my layout is done!
how was it?
i love it so much cz i put a lot of effort on it!
n im so in love with floral now!
so...pls dont ask me again k?
i WONT sell my floral dress~ cz i love them till faint! wakaka
n finally...50k~ so happy nehxxx!!!!!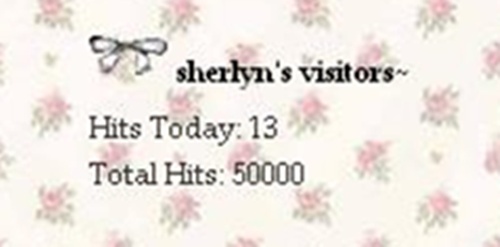 special thanks to poh sian, A very sweet gal for helping me to make this~ weeeee






26/7
yahooooooo!!!!!!!!!!!!!! finally!!!!!!!!!!!
arghhhhhhhhhhhhhhhh
so touch!!!!!!!!1 wakaka
pls ignore me! haaahaa
besides, anyone know how to zoom in the number? can't actually see it :p
very happy la!
like my birthdya! lolzz wakak
my wishes :
1. write in proper english *start from next post onwards*
2. Secret
3. Secret
wakaka
weeeeeeeeeeeeeeeeeeeeeeeeeeeeeeeeeeeeeeeeee
***************************************************************************************
da lonely gal n da lonely boy =.=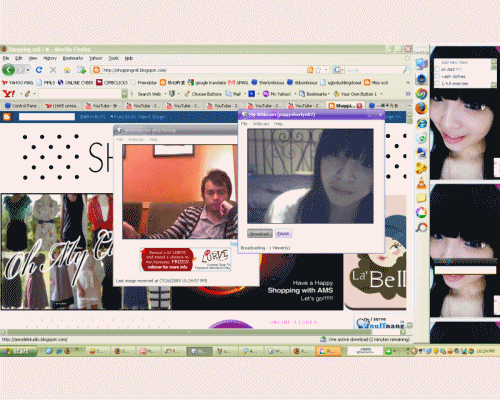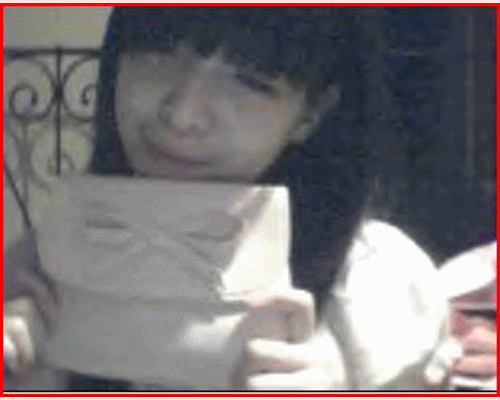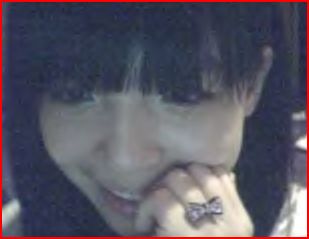 da pink lady always in love wit baby pink vintage bag and da blinking shining ribbon ring







25/7
50k is coming soon! i want n must not miss out tis time! my dear...plsplspls help me print screen k? hahaha
jz for a memory la~ weeee






24/7
at seri kembangan station 1 now!!!!!! owwhh i miss cyberjaya life so much!!!
i miss the day we bump together n sing like a mad cow! really miss the day squatting in front of the computer n do my online shopping!
i miss the day yum cha wit all those buddy in the midnight! i miss the day we singing on the stage!!!!
i miss the day we dance *nothing* together wen our dancer teacher is not here :(

i miss the day we rush all the bloody assignment together!!!!
i misss....i miss everything here!!!!!!
*cry*
ps: anyway, i m having audition here :( not much confidence! na mo guan si yin pls bless me n give me luck~ *cross finger*







23/7
wat i have done>? i lost all the comments !!! lolzzzz sobbbbbbbbbbbbbbbbbbbbbb
i really appreciate all the comments tat u guys leave!! but i dont know y~stupid sherlyn!
i made a coffee for my boss today!!!n he appreciate it much! so happy nehxxxx! never thought tat i can actually talk wit him so close!! wakaka
today my manager bring me to another company which we always deal wit! another new exposure for me!
today is a happy day~ weeeee
****************************************************************

*update at preloved site*clickclick*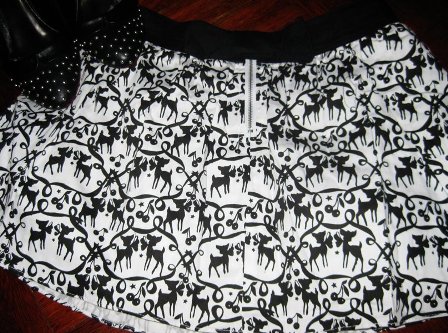 ***************************************************************************
*update*
da songs tat make me cry...so touch..
Andrew Tan 陈势安 - Tian hou 天后

Lala 徐佳莹 - shen qi bai ma 身騎白馬
Lala 徐佳莹 -chu kou 出口

***************************************************************************
*update*
found tis cute site~ http://www.eternalmoonwalk.com/
submit ur moon walk ter! wakaka
by the way~ i miss MICHAEL JACKSON so much!
many ppl try to hurt him by all the rude words..especially the media...
so sad la!

n look at tis! omgggg!
he is the legend!!!!!how good if he CAN return...:(
love u Michael...
***************************************************************************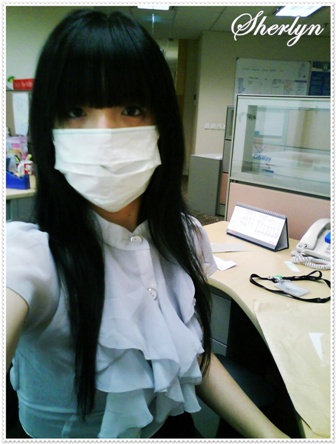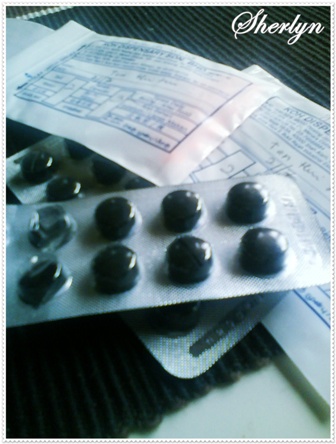 not feeling well for 2 days...
i had been go n back from my work within 4 hours work for 2 days...
n finally, i see doctor today cz i have a really serious gastric..
my manager keep on emphasize tat i really need to take good care on my health d...
sincerely...i really don't know how to get started...
i use to avoid all the traditional drinks or medicine which are good for me...
including kek hwa, liang cha, hong zhau or anything tat have tat particular smell :(
nowadays, a lot of obstacle tat i need to face...
first, is about the financial problem...
i need to spare some money for medication/car services/any emergency..
i do not need to think about this wen i was studying...
but now...since i live here alone..i really need to be VERY INDEPENDENT....
n i really don't want to take any extra from my parents as i know they really work so hard to raise us up...
ter r a lot of things tat i miss in the past few months...
n no doubt tat i m REALLY REALLY ICHY now n i m so WANTED TO SHOP although i did'nt see anything tat i like~ :(
maybe its b cz of the loneliness....
i know it can;t be a good reason...but IT IS THE most important reason....
i m trying to focus more on other things...trying to do something rather than shopping..lolzz
i bet every girls love to shop!
i can shop watever i like last time...but not now....
people always said tat working life is really different wit our uni life...
n yes..i experience it now...
hope tat i can really past through tis phase...
some of u might still do not have tis problem as u r still staying wit ur parents..
but try to be prepare if u really wanna stay outside alone or out of ur family..
family play a BIGBIGBIG role in our life...
n without their support....i can;t stay here until today...
thanks for mom's n dad's understanding...n oso da bf..
n now i know...y a lot of ppl try to hide their problems from their parents...
tis is wat i feel now..i don;t want to let them know tat i m sick cz i know they will be very worry...
it's tat kind of feeling..
i don't know whether it is true or yet to be true..but i think i had learned a lot about life....
n in 2 more months.....i m gonna reach 22....its the time for me to grow up...
no more childish thinking or attitude! lolzzz
even my manager said tat i look like a mui mui trying to work in adults office! wakaka
TER R WAY TOO MUCH THINGS FOR ME TO LEARN!!!!!
guan si yin pu sa bao you...amitaba :p






19/7
hi all!!! i m back from penang!
n yes...its been quite a long time i didnt update my blog due to the buntuness of online shopping!
but i m back! n back wit more awesome stuff!
n still!!!! I LOVE SHOPPINGGGGGGGGGG!!!!!!!!
lolzzz my godddd!
n guess wat? my english rose pictures all GONE!!!!! MAMAMIA!!!!!
tis is the only one~ sobbbb
i wan all the pictures baccc!!!!!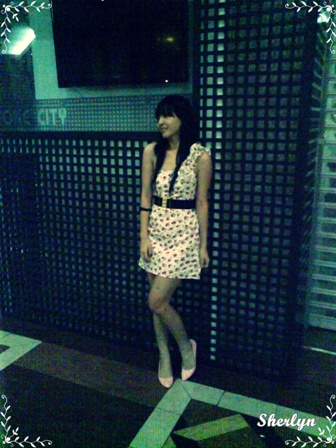 next update :
da floral family *tmw, 20/7*
da ribbon blazer
da 10 years poofy skirt~
ps : a very me photo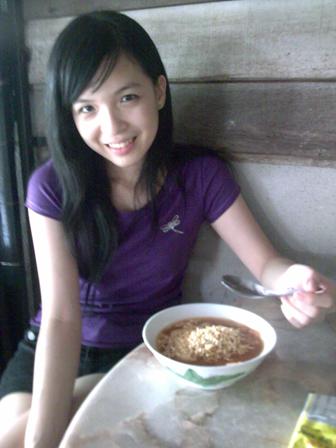 very lil make up wit a very plain t shirt n hot pants plus a side way fringe~
no photo edit no colours edit ..none of everything...
a very pure sherlyn...
i felt relax n enjoy my life now...:p
hope eveyrthing goes well in tis brand new week...






16/7
觉得自己。。。迷失了。。。不知从几何时,我爱上了网购。。而且。。海上上瘾了。。
这些日子,只要身上有钱,就会一直往网购哪儿想。。。
这个月我彻底的领悟了。。。
我房间里,堆了一大堆只穿过一次,或完全没穿过的衣服。。
以前, 我很珍惜我所买的每一件裙子。。。因为他们都是最美,材质最棒的。。。
但现在。。每次看到网购模特儿穿得很美,就会忍不住买了。。
但每次买回来,心底都很不开心。。。因为有些材质真的很差。。
真的很不喜欢摸到材质差的衣服。。我穿衣服。。。最讲究的就是舒服感及材质。。
但自从迷上网购了之后。。。开始慢慢忽略的这点。。。
常常没看,也没想清楚就买了!为了就是那种快感及成就感。。
我不懂爱网购得你们会不会有一样的想法。。
我只知道因为网购。。。我变得不可理喻。。
不停的追求潮流。。。最求新鲜感。。。
衣服越卖越多。。。
买的时候很开心。。。拿到是总会不自禁的后悔。。
我不懂。。。但这几次来。我对我在网购上买的东西及服务越来越失望了。。。
也许是因为我胖了。。。也不敢乱买了。。。也没心情买。。。
现在。。此刻的我。。。决定减少网购了。。。
或许外头的衣服会比较贵。。也没那么多选泽。。但起码。。。我所买的每一件裙子。。都是我很用心去挑选的。。。
有点失落了。。我不想变得不可理喻。。爱慕虚荣。。
我想象平凡人一样。。简单的一件白色纱裙。。和他手牵着手。。。一起看书。。一起看日落。。。一起到路边摊吃东西。。。
一起看彩虹。。。。一起。。做一些比网购更有意思的事情。。。
我想改变。。。珍惜我的爱。。。还有我家人的爱。。。
oh goshhh!! i am running out of time!!! plsplspls forgive me if i reply ur comment late k?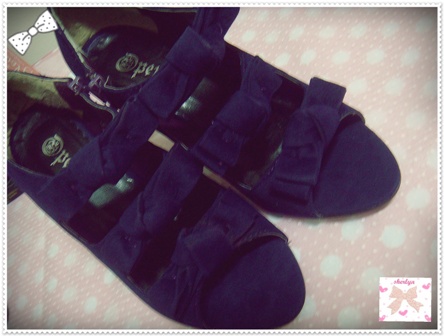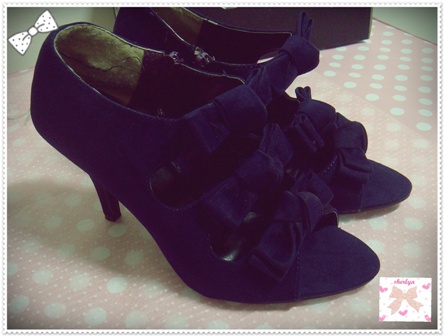 my favourite buy of *THAT DAY* haha~ its been a long time~ i loveloveloelove tis pair of heels sososos much!!!!
n guess wat's next?
i jz bought a BOW BLAZER!!!!!!! but its in black~ plain n black~ but wit a ribbon at the side pocket~
but i still love it~ gonna wear it tis weekend n will post up on tis weekend k? wakakaka~






12/7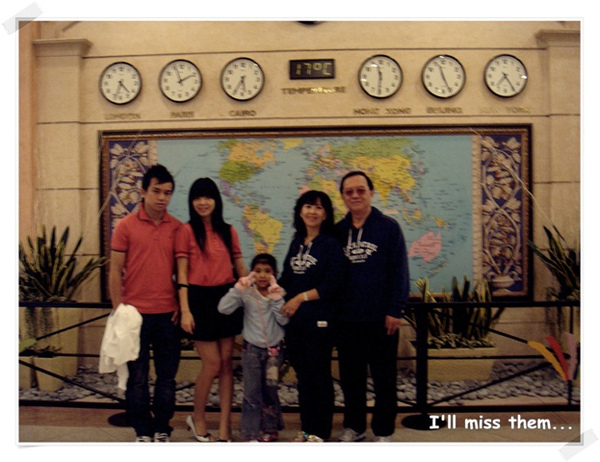 I miss u all....it is hard for me to hold my tears ...i miss u all! really...i miss u all...love u....
10/7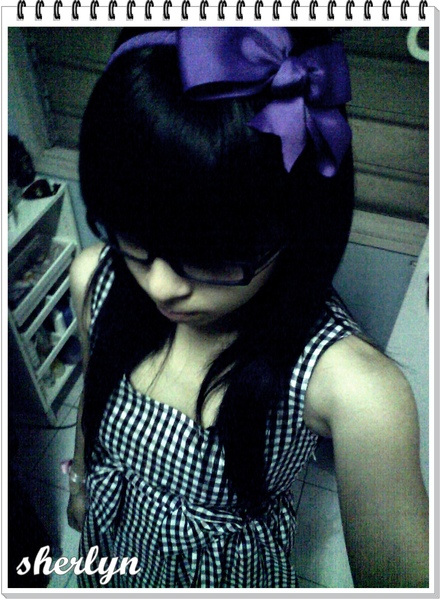 ps: working outfit for today~ my new checkered oversize bow dress~ owhhh love it~
weee it's friday again!!!! but unfortunately, i didnt go anywer as i fall sleep once i reach home!
imagine how tired am i! had been busy for the whole week...tiring...but quite happy n enjoy! jz hope tat ter isnt any mistake again :(
ha~ n guess wat? my handmade ribbon is in WIP mode! really hope tat i can master the skills n share wit u all wat i really love...
but its a bit hard for me as the material is too little! i need to work it out with the most limited material! :(
haha~ n yeahhhh! dad, mom, kakak, baby n bear are coming here n we will goin to genting tmw!!!! yahoo~
owhh.. i miss my family so much! n at the same time..i wish tat they can stay here with me forever....
miss them n love them soso much!~!!!!
ohya, forgot to talk about my title!
ha..guess most of u heard about taylor swift rite?
love story is one of her song tat bear loves so much!
he wish tat i can sing tis to him one day~ i m still learning tis song la~
english song is very different wit chinese song! especially the pronounciation...still got much to learn la~
owhhh yawn again~
nitenite friends... :p sweet dreams~