24/9/09


owh...its been so long i didnt update my diary...keke
i have been here n there for this few days!
da bear bring tat stupid piggy jump around penang island!
i super love my life now!!!! kekek
i misss my family n bear soso much!!!!!!
yeahhhhh!!!! yessss!!! yessss!!!!!
keke
17 - Tenji, IKEA, back to penang
19 - Rush report
20 - Pre - Birthday
21- Birthday
22 - Sleep
23 - Post - Birthday
tats wat i have been doing these few days!!!!
n i m now chating with my cute AH MA! but so sad...i cant fullly understand teow jiu nowadays...:(
she is telling me how they both Ah Ma and Ah Gong get together last time, and how they build up the family! so interesting!
n ter r too many pictures again! my lap top is flooded with pictures! still sorting them up...havent do anythign on them yet...but will do it soon1!!! kekeke
Besides, i ve been loving with Hello Kitty lately...hmm not lately actually! keke its been few years i fell in love with Kitty~
n...my touch n' go turned Kitty too~ :p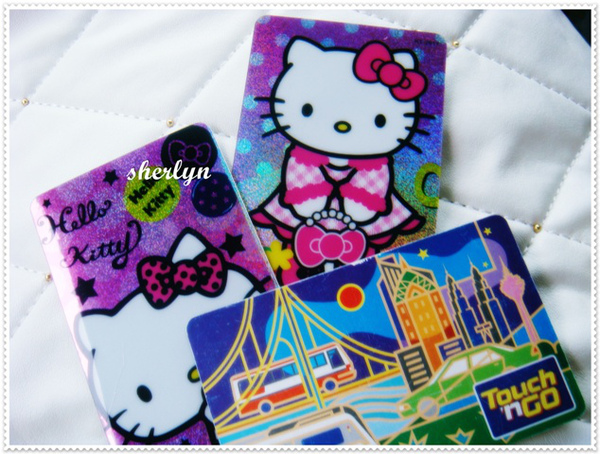 my lao beh touch n go :p kek *lao beh* means old :p
tadah~ my Kitty Touch n' Go~ Front View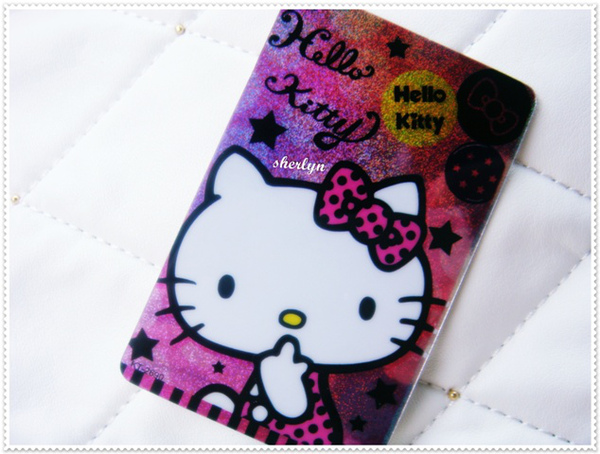 Back View~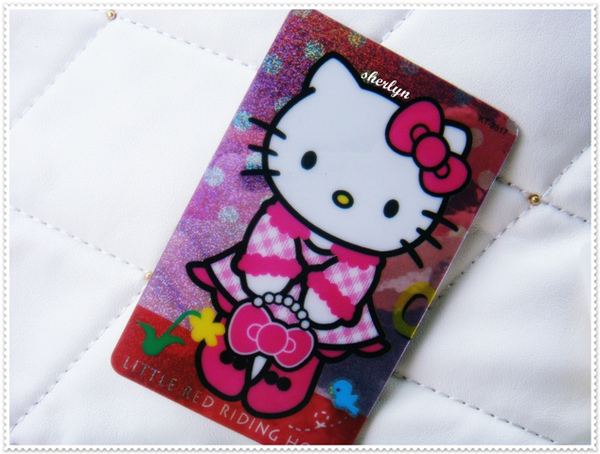 k k , off to arrange all the birthday pictures~ will post it soon~ wait for me nehxxx!!!!!! keke :p
tata~

19/9/09

IM BACK!!!!!!!!!!!!!!!!!!!!!!!!!!
=.=""
waiting for my camera battery! its FLAT! =.="
n i love FLATS!!!!!! hmmm i mean those flats....kekek
i m now at my super duper sweet home sweet home!
n i bring over my WHOLE WARDROBE AND SHOE RACK BACK!
n there are 7 PARCEL IN TOTAL WAITING FOR ME!
peplumpeplumpeplum!
floralfloralfloral!
can get enoguh of it!
tmw ter will my pre-birthday celebration!!!
n seriously! i dont know wat should i WEAR!!!!
I still have 5 new pieces of dress and skirts which is super damn NEW!!!!!
n i m totally lost idea n interest on them!!!
I M SUPER SICK!!!!!!!
SICK OF SHOPPING!!!!
I DIDNT WEAR THEM YET!!!! BUT I JZ CANT STOP MYSELF FROM SHOPPING!!!!!!!!
=.="""
K! I KNOW! I WILL STOP!!!!!!!
AFTER MY BIRTHDAY CAN O NOT? hehehee

15/9/09

It's the last day of my internship!
i was so happy and excited half an hour before 6pm..
anyway...i didnt seem as excited as wat i tot i would!
i m soso emo now! =.="""
i dont know wat i m thinking rite now...
suddenly i feel so ...so......so.... i need a hug :(
i dont know how i past this 3.5 months! i ve been leaving alone for the bloody 3.5 months!!!!!
i dont know...i feel like crying...i dont know how i gone through all this!
a gal who know nothing about independent.....started her very first office job in the city...
a gal who r very impatient....started to learn to be patient while she was stuck for about 2 hours in the raining jam...
a gal who always need someone to accompany.....started to shop alone...started her singing journey...
a gal who have difficulties in communication...*as she is super weak in cantonese and english*....started to speak with others in english....everyday...
i m emo...:(
i m emo....:(
i m emo.....:(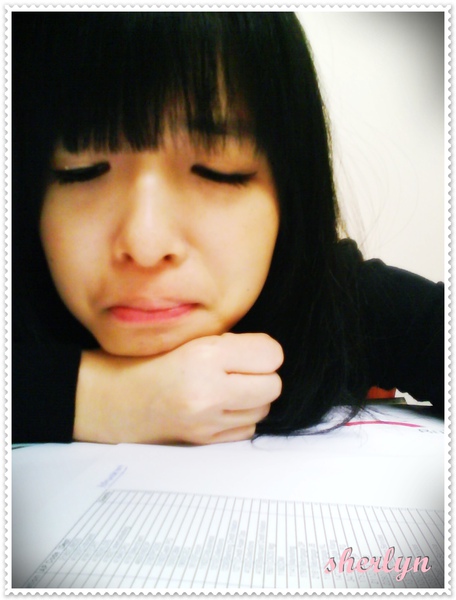 14/9/09

I VE BOUGHT MY VERY LOVE TILL FAINT FLORAL PEPLUM DRESS!!!!!!!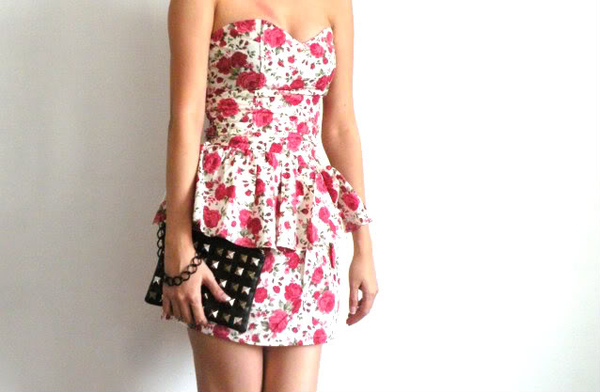 picture credit to style influx~
colour a bit different~ i oso forgot which color d~ wakak a bit orangie tat kind :p
ARGHHHHH!!!!!
HAPPPPY!!!!!
N I VE BOUGHT A PAIR OF HEARTSY CUTESY BALLET FLAT!!!!!!!!
ARGGHHGGHGHG!!!!!
I M SO INLOVE WITH BOTH OF THEM!!!!
N MY INTERNSHIP IS GOIN TO END IN 2 DAYS TIME!!!!!
ARGHHHHHHHHHHHHHHHHHHHHHHH
SUPER DUPER HAPPY!!!!!!!!!!!!!!!!!!!!

12/9/09

WHEN SHERLYN GETS
BORED! =.="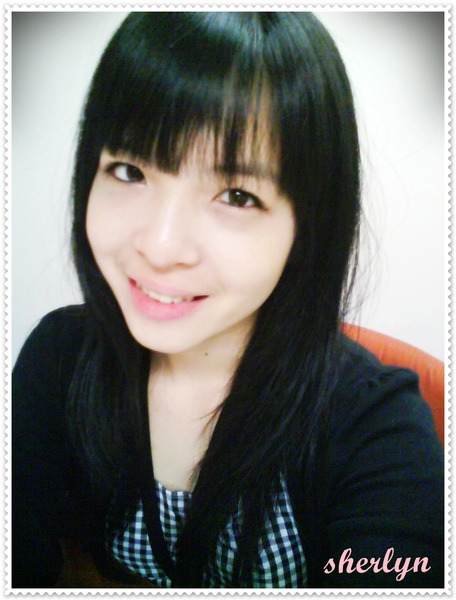 dumbdumb sherlyn's 14 superb boring n stupiak facial expression! wakaka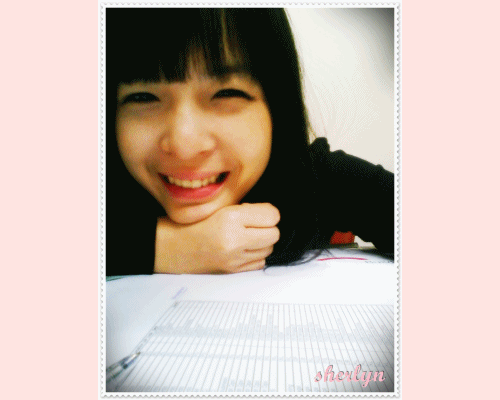 happy fun

pig blek
greedy eater sad

super sad angry

stress miss u
help hehe

wink ghost=.=""
CAN U DO STRECTHING WITH UR HAIR?
SHERLYN CAN! WAKAKA
GENG LEH? I M SUPER BORED LA! HHHAHA
I WAS CALLED BY ANOTHER MANAGER TO JAGA BOOTH! BUT TER ISNT ANYONE COMING UP!!!!!! :(

10/9/09

my internship is going to end in real soon....3 days more...not included weekend..n i ll be leaving here~
its quite unbelievable tat i can make it until now...
my life is full with fun and laughter...no doubt tat ter r oso a lot of tears during my internship...
it was quite fun actually! n i think i wont forget these days where i went through all this indepently...
i ve captured so many pictures about my working life! we have so many activities tat i never expect....
n i learned a lot of things as well!
anyway, still....thanks a lot for giving me this oppurtunity to grow up!
i think i grow up a lot....
ps: will talk about my whole working life on the next post~ more on outfit, colleagues and funny things tat happened during my internship :p
pps: i m busy on preparing my job log tat needed in my final report! arghhh!!!! it is too rush la!!!!
hope tat i can make it on time!
ppps: wow! its been so long i didnt talk about reports n assignments! feeling fresh!!

6/9/09

UPGRADEUPGRADEUPGRADE!!!!!
MY BLOG FINALLY UPGRADED TO PROFESSIONALPLAN!
Will talk about this later cz im now blinking blinking blinking something!!!! weeee! excited!!!!!
ps: I miss my baby gal~
she will do this wen she want something! hahah
3/9/09

Finally,sherlyn is faint!she NEED and MUST stop all the activities as soon as posible and have a perfect rest time!
i have been busy for the last whole month!!! and i still keep on moving although i m headache all the time!
Few projects are completed successfully..however, 4 more is coming soon! =.=
sob!!!!
y?y?y?y?Y?Y?
my life is currently occupied by job!!!!!!!!!task!!!!! and challenges!!!!! =.=
i wanted to blog about the penang trip so badly!
the food! owhhhh in love with all penang food!
although i m from penang la! lolzzz
i was like a hungry piggy when i got bac to penang!
EAT non-stop!
lolz
here r some pictures when i was in penang~
As usual! camwhore all the way from home to destination! wakakak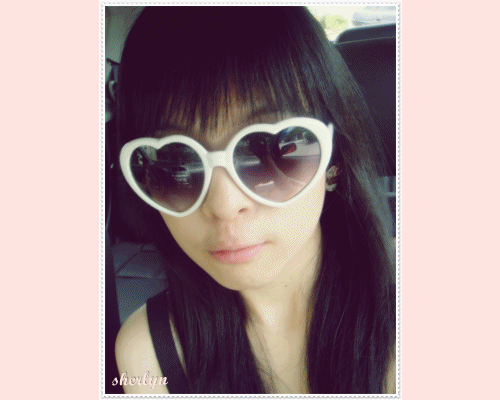 i heart tis spec!!!!! so goddamn cute! i miss out one time when it is available in old blossom box store!
n i m glad tat finally i grabbed it successfully!@!!! wakak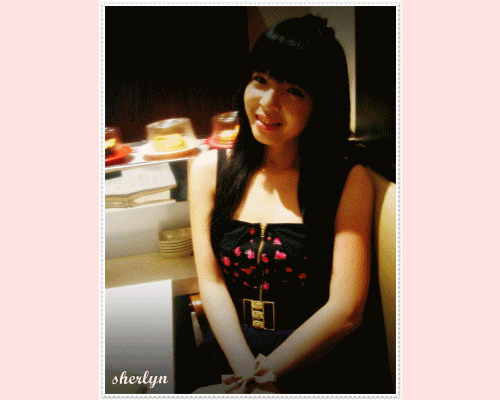 meet da bf and da god sis tat day at our lao di fang*old place* -->sakae sushi!
yummy!!!

tat's my lil black peter pan floral dress!!!!i wear it in 2 different style at the same day in the same shopping mall! =.=
at first, i paired it up wit my thrifted 10 years vintage full skirt, with the hair dropping on the shoulder!
however, i dont feel comfortable after Sakae Sushi! the waist clincher n full skirt is killing me!
therefore, i removed the skirt and tied up my hair with da vintage bow tat i wear as a wrist band previously! lolz
so dramatic! wakaka]
n n n guess wat? i meet PROM QUEEN there nehxxx!
owhh...she is A PRETTY gal!
ha...but unfortunately, we didnt take any picture as both of us are quite shock n surprise tat time! ha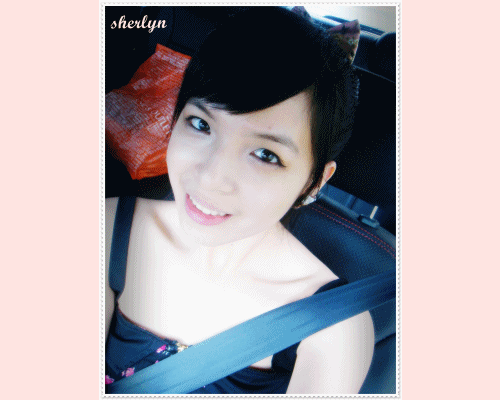 qiang qiang! my new hair style!!!!!!
not get use to it yet! hhah as i use to keep my fringe long covered my little too high forehead! hahha
he said he likes tis picture much...as i look simple n natural..
guys always love to see pretty and fashion gal out there but always wanted to keep his gal in the most simplest and natural way!
lolz.z.
n tats my hairstyle when i first meet him! with almost the same amount of fat of course! =.=""
hello kitty and crocs = hello kitty crocs? cute nehx! but its too bulky! y not day make it on the ballet pump! lolz

ps: Tmw our department MANAGERS will treat us *all of the interns* a thank you lunch at Hotel Nikko!!!!EXCITEDDD!!!!!!!