*massive updates at U CAN OWN MY LOVE~ clickclick*
Halo everyone!!!!! Sherlyn's blog is alive-ing!!!! kakaka
ok! let's get the 103 pictures started! ha~
ohya before that, thank you so much to all my lovely friends! especially those wishes from US and TAIWAN!!!!!!!!
I'm so surprise n touch!!!!!
i was shock wen i saw the digits are so long! kakak!
thank you so much gals n boys!
especially the precious one! 1 calling from Taiwan n another 1 in the midnight!
n another who speiclally greeted me in her blog!!!!!!! even through sms!!!! love u gals so much nehxx!!!!!
n n n I m so touch n appreciate with all my birthday presents!!!!! I WANNA CRY!!!!!
da emo Sherlyn wanted to CRY AGAIN!!!!!!!
n not becz of all the loneliness!!!! its all bcz of ALL THE HAPPINESS!!!!!!!
n guess Sherry's new clothes goin to be completed!!!!! tats the nextnext update :p
next update will be my birthday celebration~
ok la! stop all the nonsense n let's tour in TENJI!!!! *superb high pitch!!!!!*

Date : 17 Sept 2009, Time : 1.30 pm - 4pm, 2 pax, RM91+, approximately RM46 per pax
note: the lunch package actually started at 11.30am....but we wake up late!!!! keke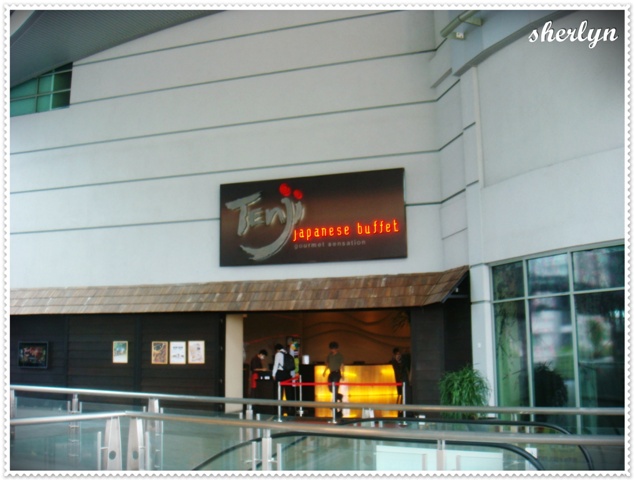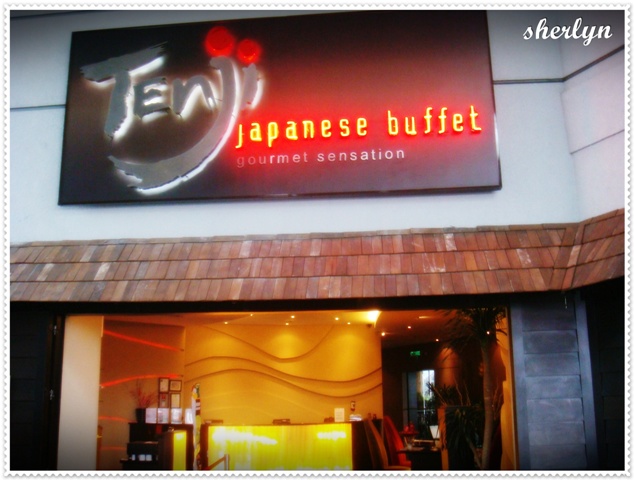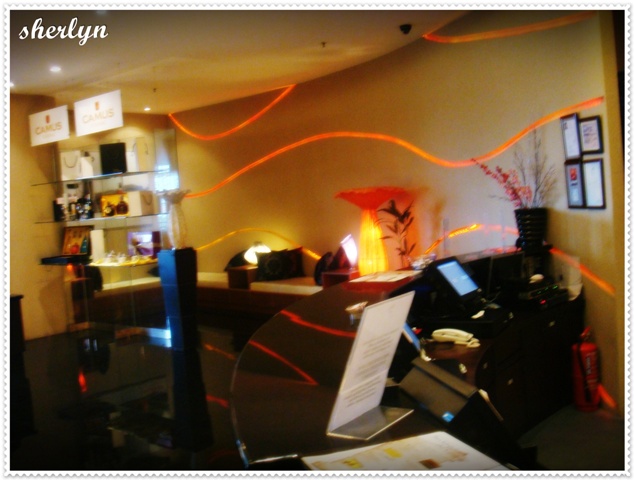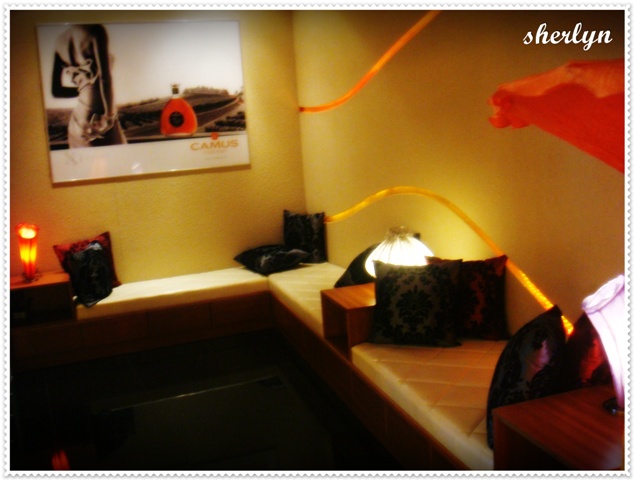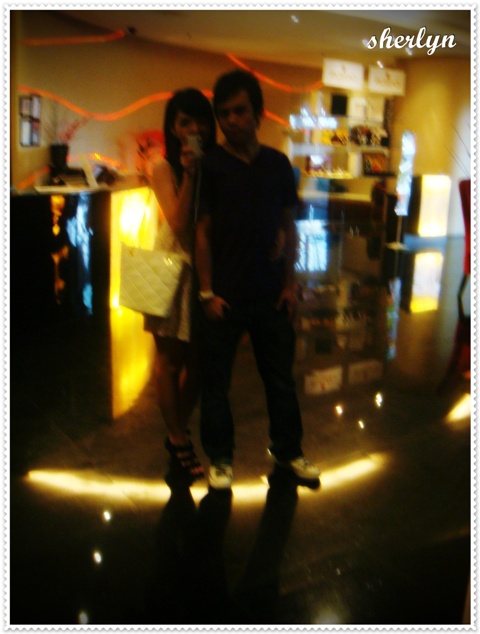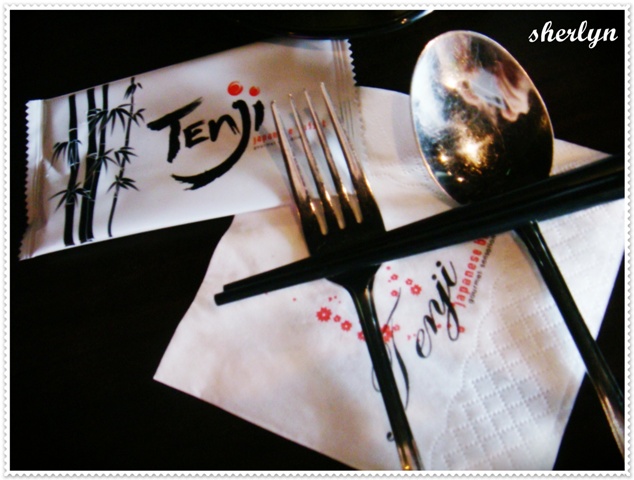 First ROUND : dA cooked one~

FYI i have been taught by a King of Japanese Buffet, saying tat the sequence of having japanese buffet, should be COOKED ---> NON COOKED ---> DESERT! *NO SUSHI!!!!!* :( but i love sushi! This is to ensure that ur money is WORTH! wakak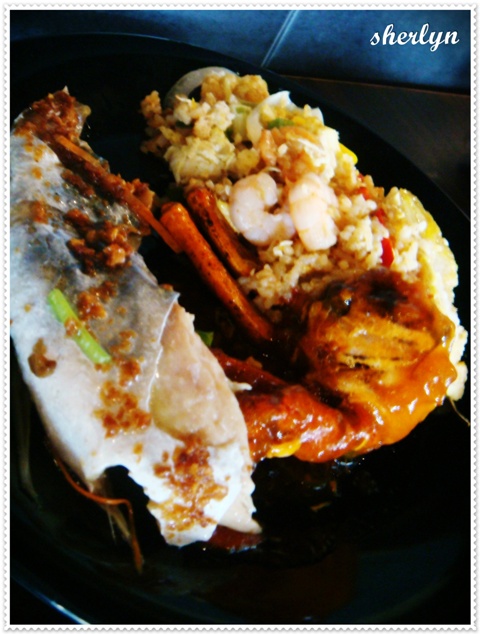 nasi goreng, ikan rebus and lemon chicken!!!!! owhh!! i lvoelovelove the crispy lemon chicken!!!! crispy n fresh!!!!!! *started to FLY*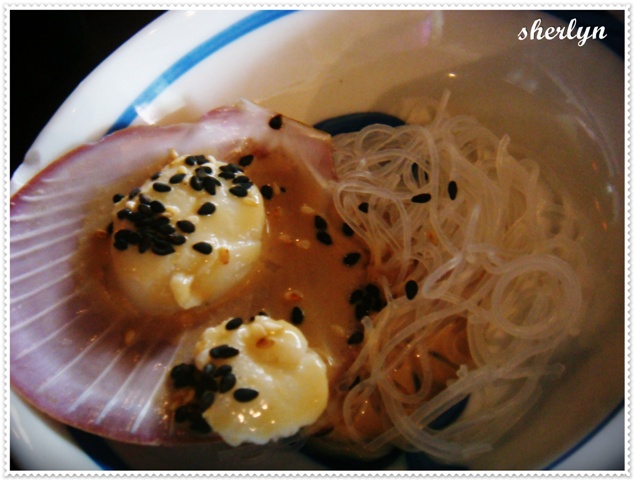 SCALLOP!!!!!!!!!!!!!!! tis is superb delicious! imagine, wen it comes to ur mouth, n wen u bite it! OWHHH!!! it was SO QQQQQQ!!!!!!!!!!!
i was like I WAN MORE I WAN MORE after finishing 1 plate of it =.=:""""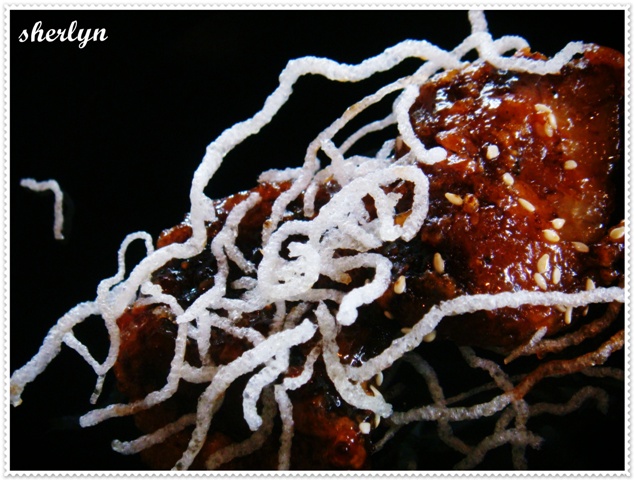 da mutton! i dont eat mutton! but the bf loves it so much! he took 2 plates of them =.="""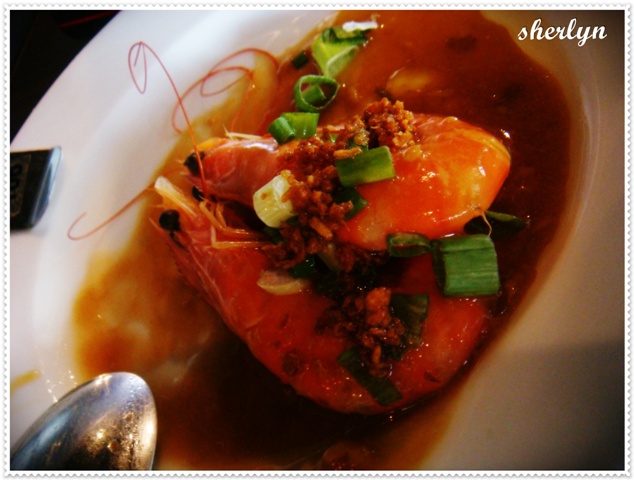 sweet n sour prawn....u know it wen u see the picture! superb fresh!!!!!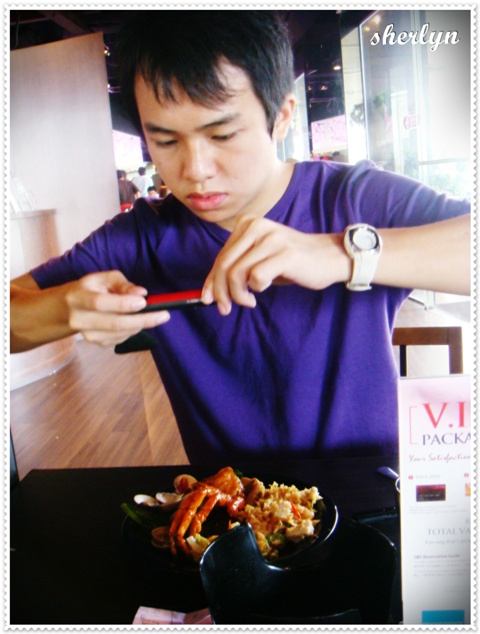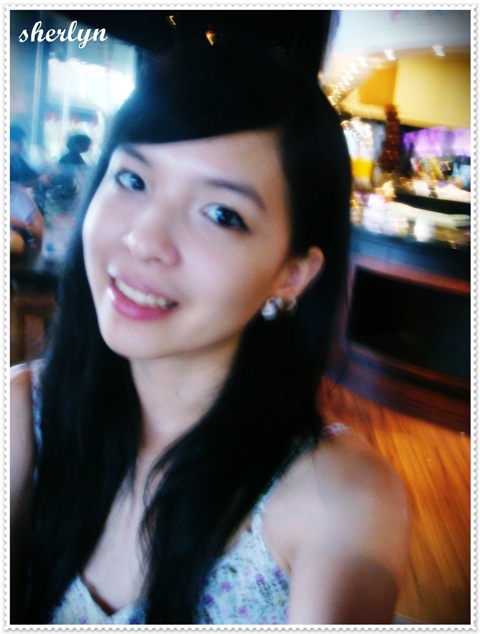 as usual, take picture firts, get set...GO!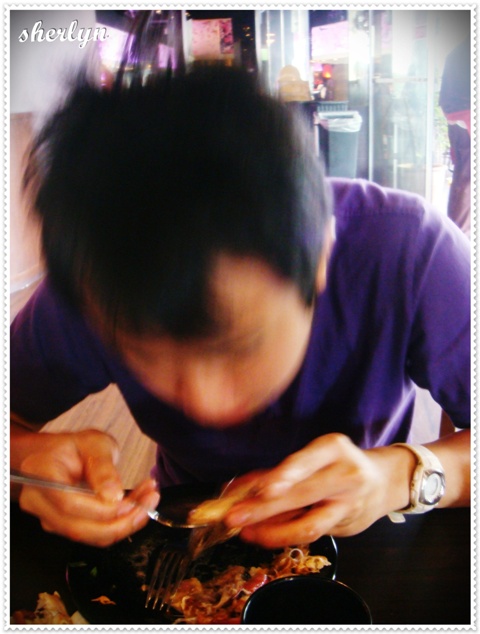 haha! see! how happy he is! although i AM too~ kekeke
da most recommended! 5 STARS for it!!!!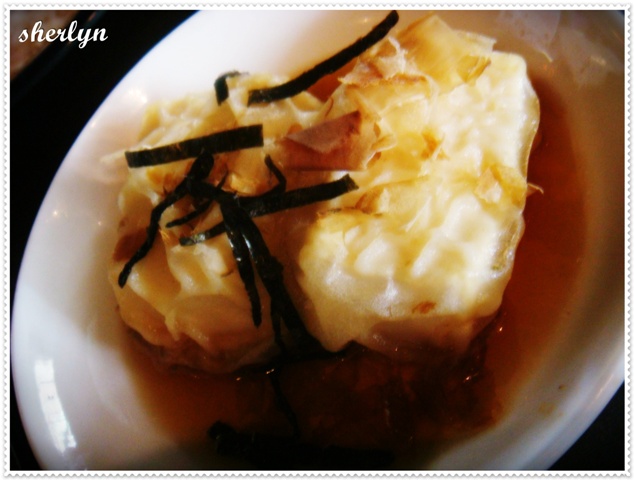 japanese tofu!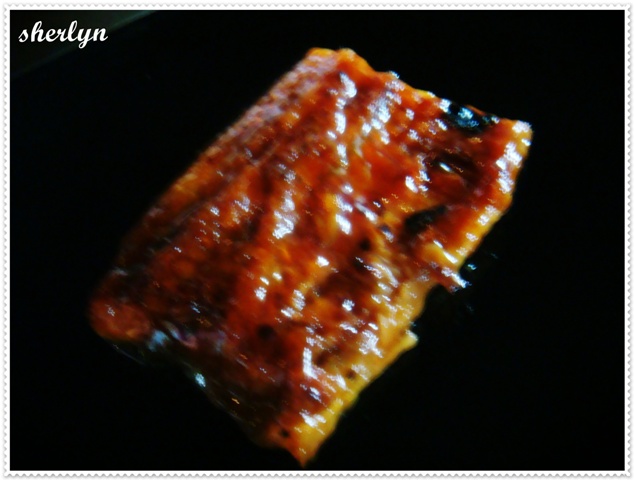 oh my love...my darling....my unagi....i tell u wat, u will fly up high once u bite it!!!!!!!!! sosososososososososososooso freshhhhhh, Q and BBQQQQQQ!~!!!!
really nice!!!!!!! oh my god!!!!! i miss them :(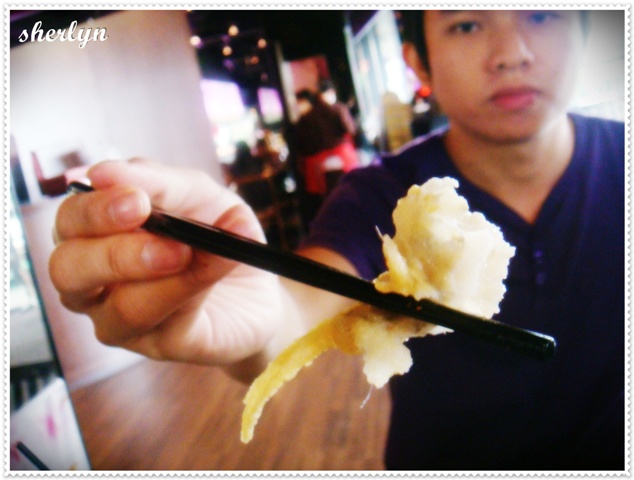 nah! one for u! keke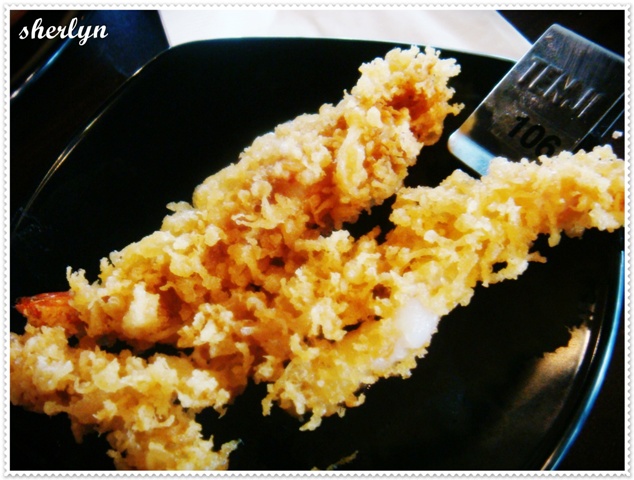 tempura! quite okok nia~ cz the udang soso kecil :(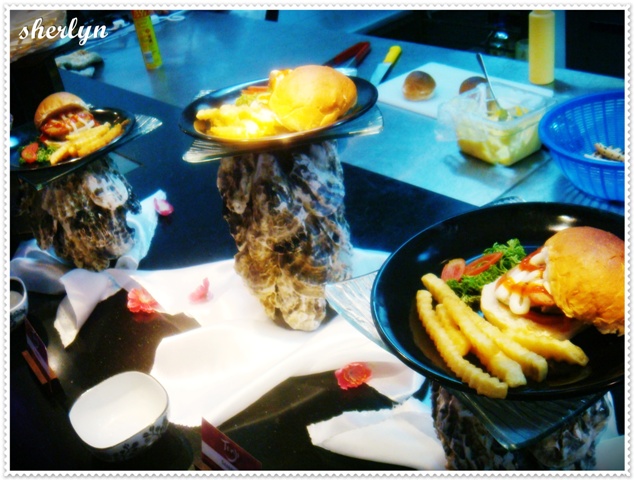 da western-ians~ we didnt try tis! cz u know! u can get it right outside of ur house! kakak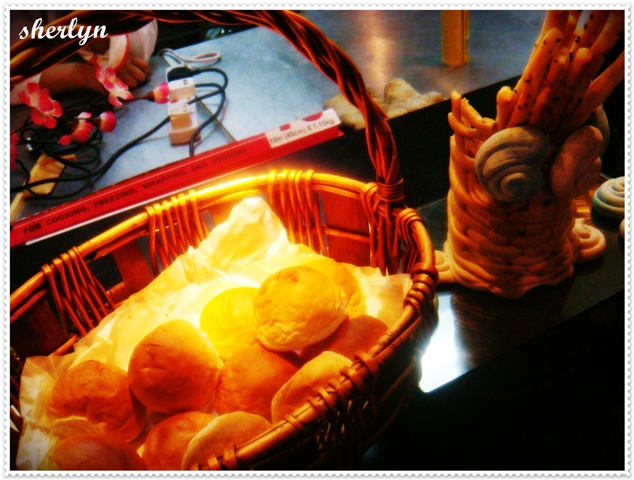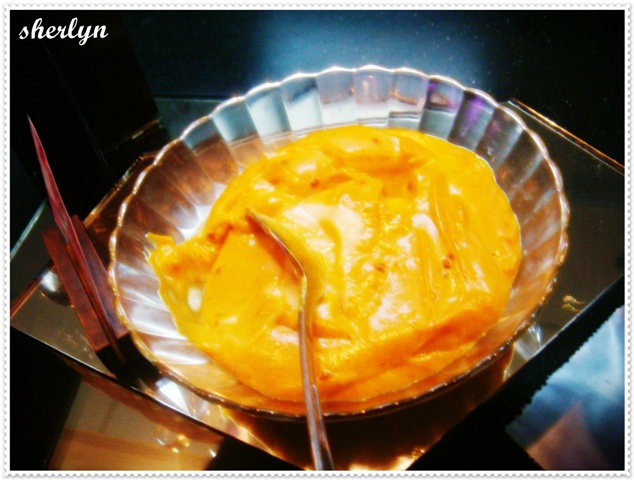 they have a lot of source, cheesy mayonise, curry mayonise n etc.... but i like tis the most! the curry mayonise!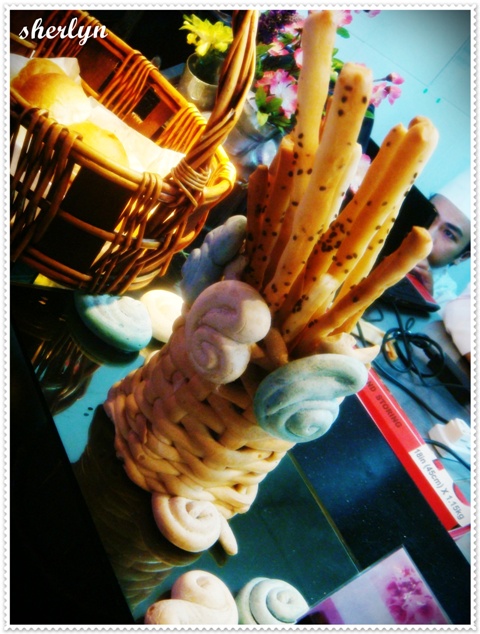 breadstick!!!! my favourite@!!!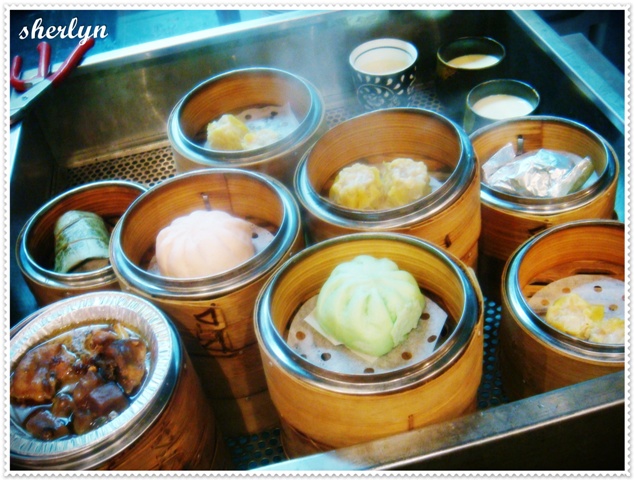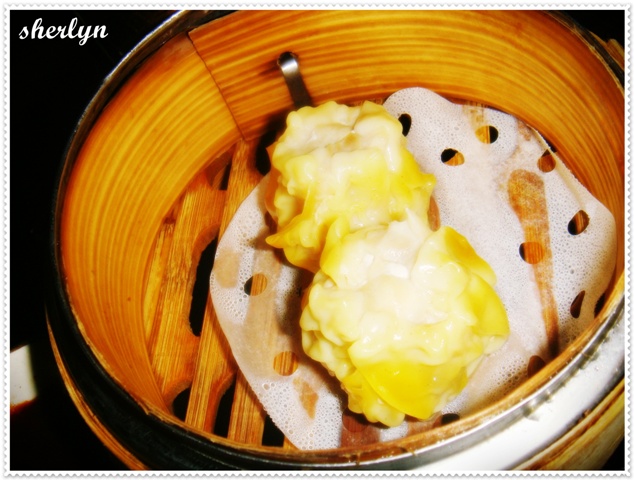 siu mai!
i dont know y i took tis! maybe i jz wanted to try all of them! kakak
ps: ter r still some cooked food, like those pot pot one~ but those pictures r not with me~ wait for Mr.Bear's update ba~ keke
2nd ROUND : dA non-Cooked one~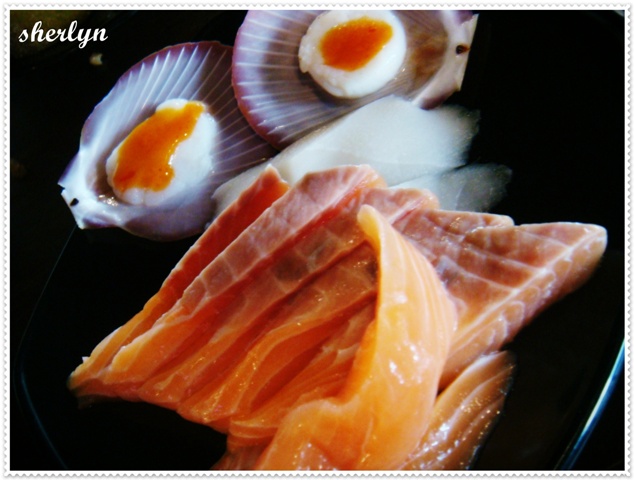 scallop!!!!!!! salmon!!!!!!!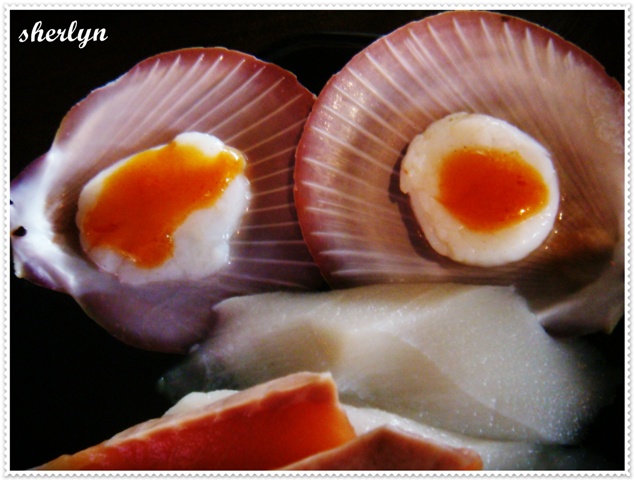 scallop in details! see the 2 cute little eyes? owhh shui wang wang~ hmm i mean so teary~ keke tears - ry~ hahah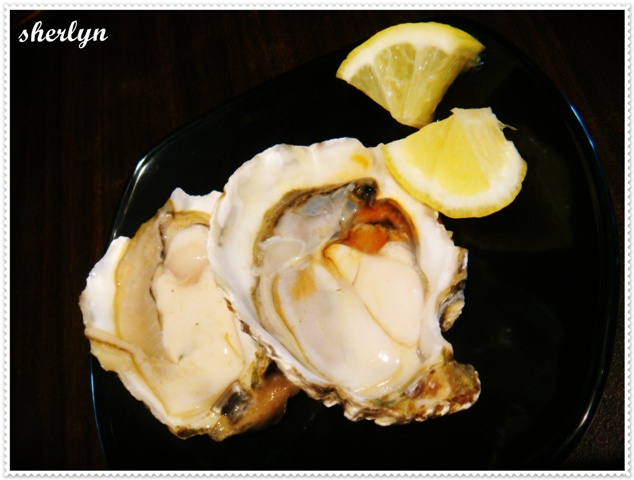 i dont know wat is tis call!!! but i love it!!! tis is thousands way better than those tat i tried before!!!!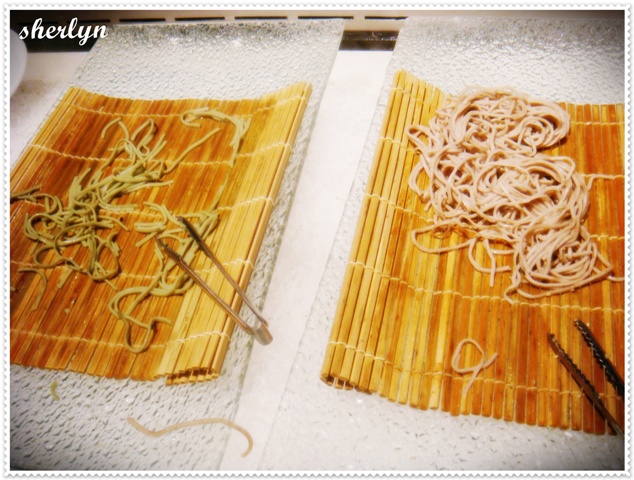 da cold mee! haah i forgot the name!!!!! i should bring a my laptop ter n key in all the names!!!! cz ter r so many choices until i m totally blur about all the names!!!!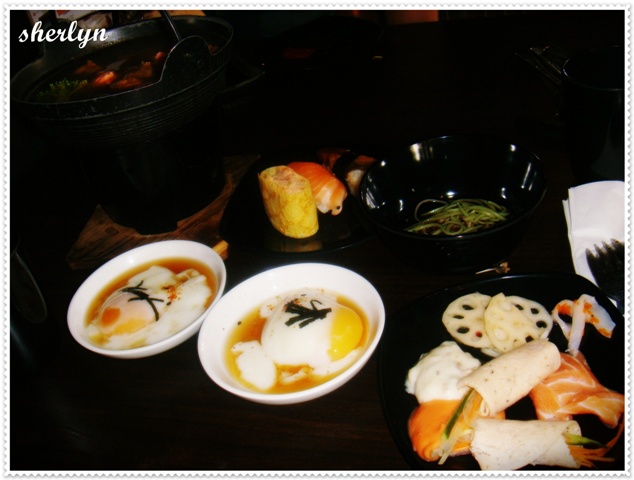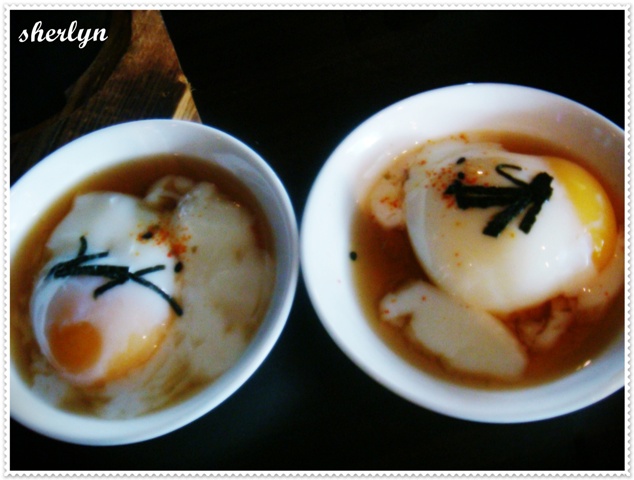 uikkk~! my love one! i know it was a stupid idea having half-boiled egg here! but u should try it!!!! it was so nice! n its not the hot type...its cold~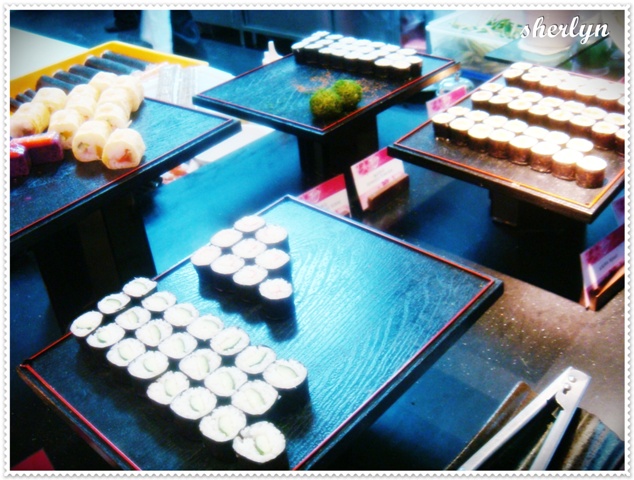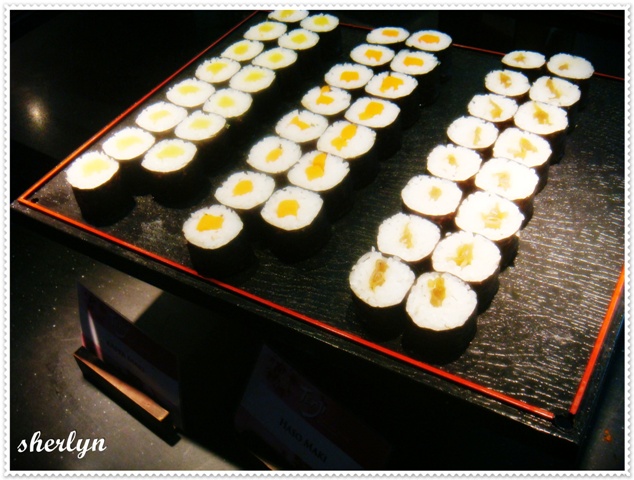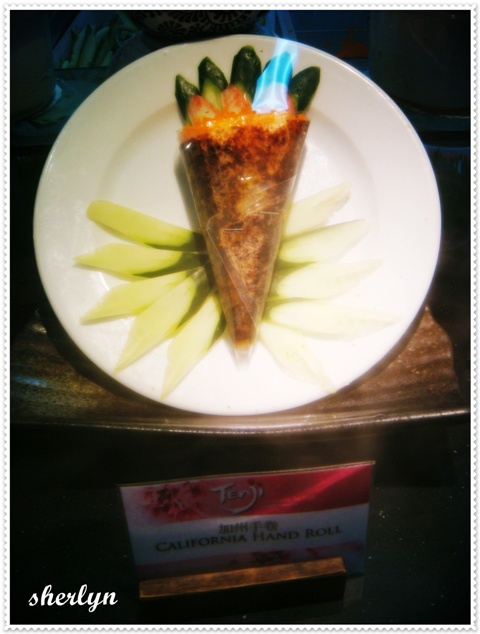 temaki! so big roll! DONT TAKE IT OR ELSE U WILL ENDED UP EATING RICE AT TENJI! KEKE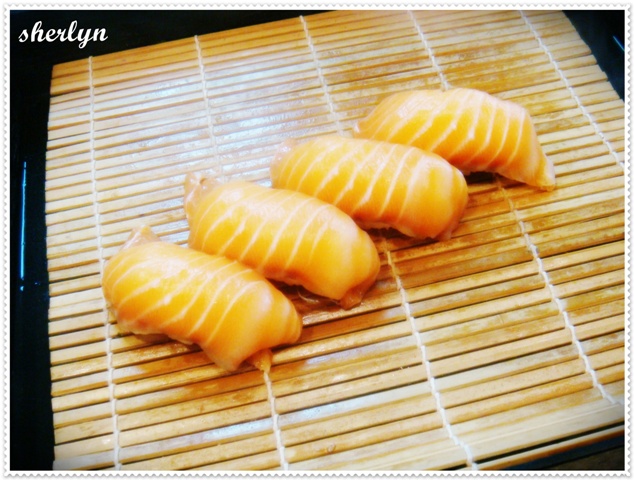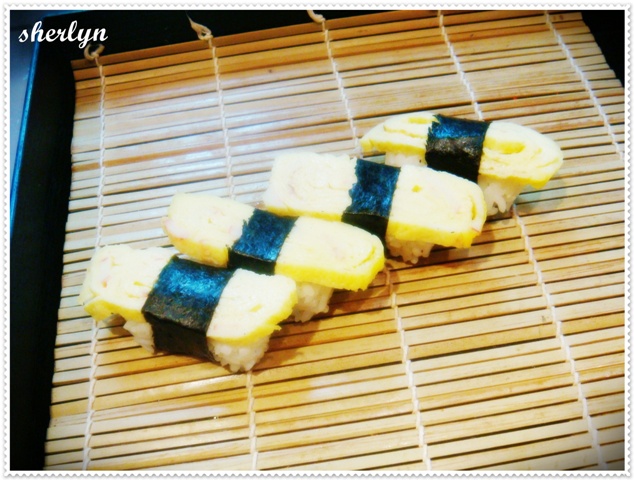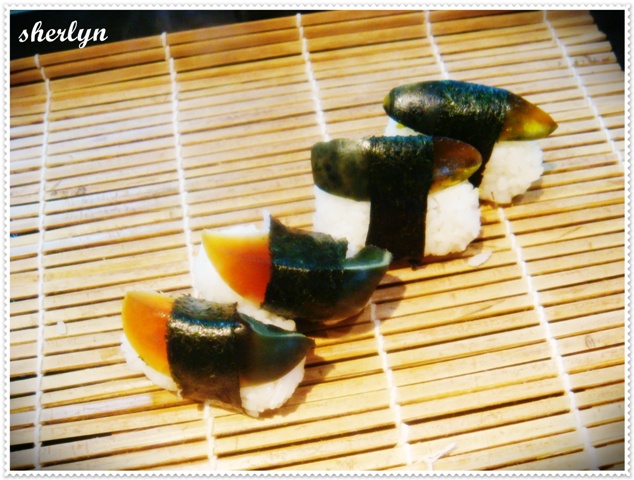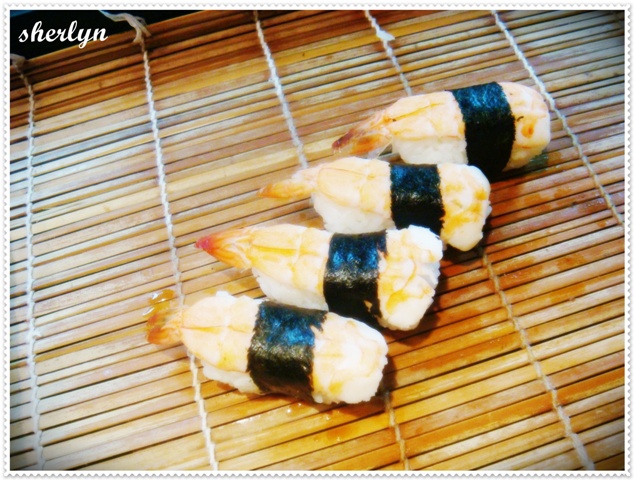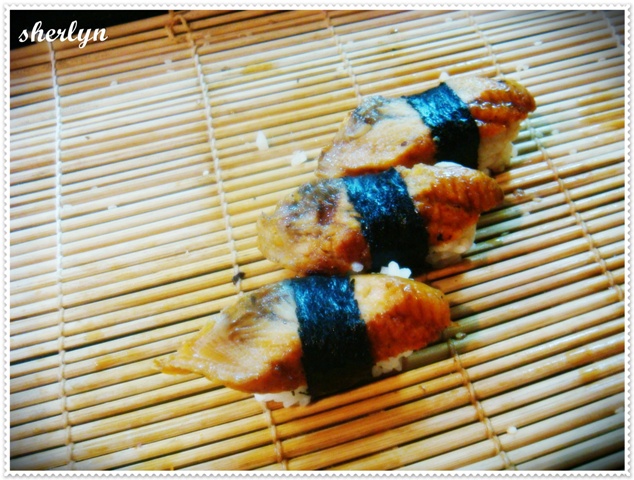 tis 5 r nice! but not veryvery....but then still nice~ keke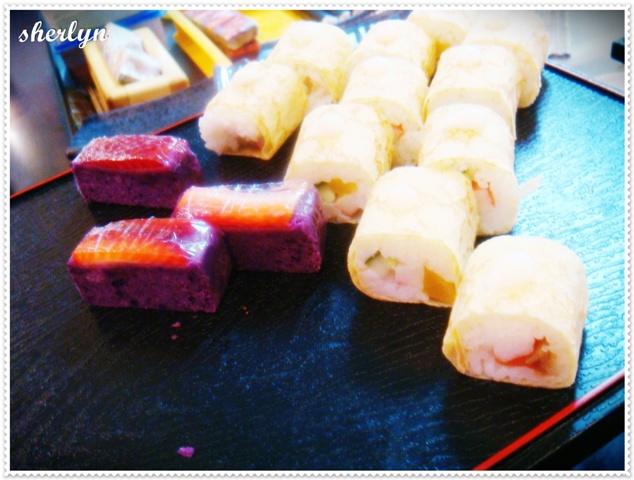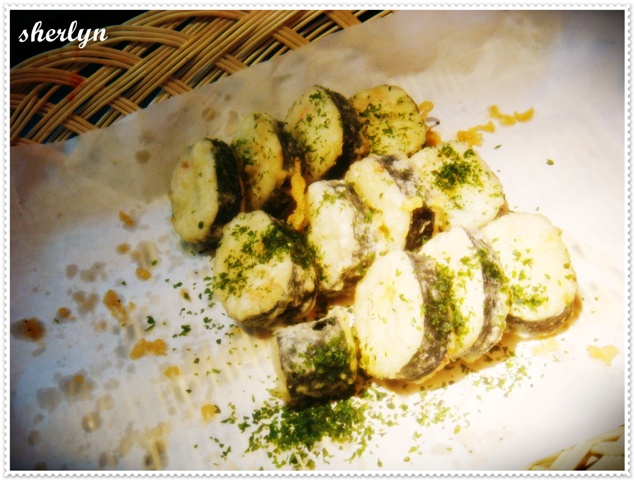 fried maki!!!!!!!!!!!!!!!!!!!!!!!!!!!!!!!!!!!!!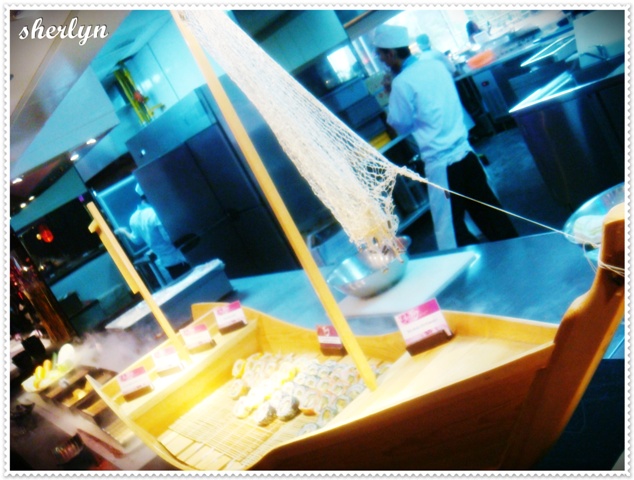 sushi boat!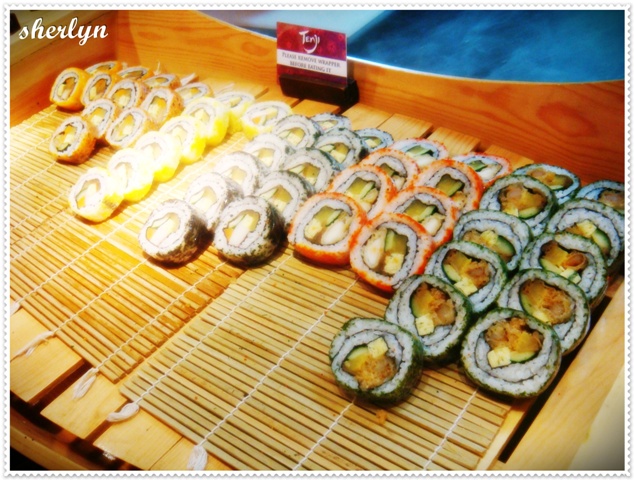 i still love sushi!!!but i only took some of them! cz i was quite full after all the cooked n non-cooked food =.=
n we r not suppose to eat sushi in japanese buffet! keke...i mean...its not *not suppose* but not advise! especially gals who have only small little petite!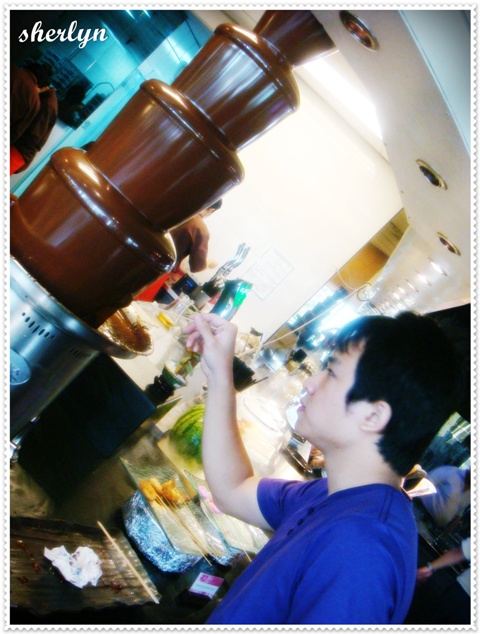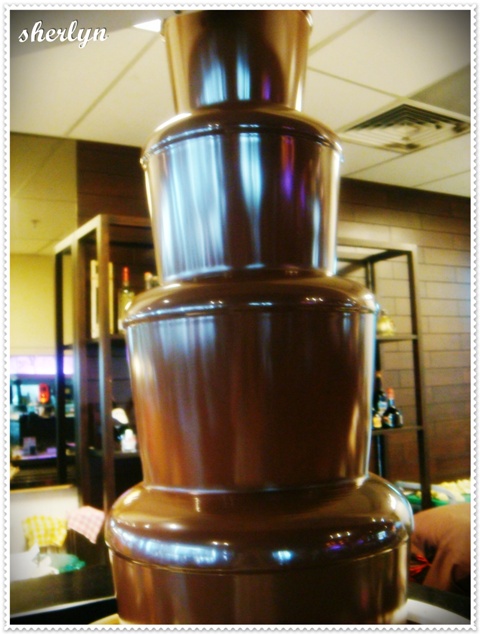 i love chocolate!!!!!! but fat =.=""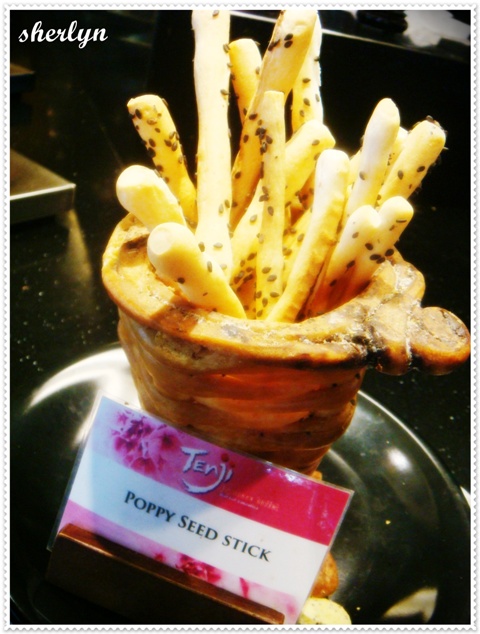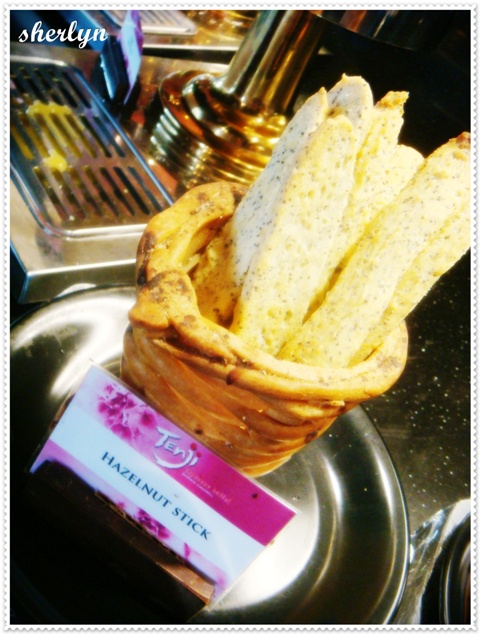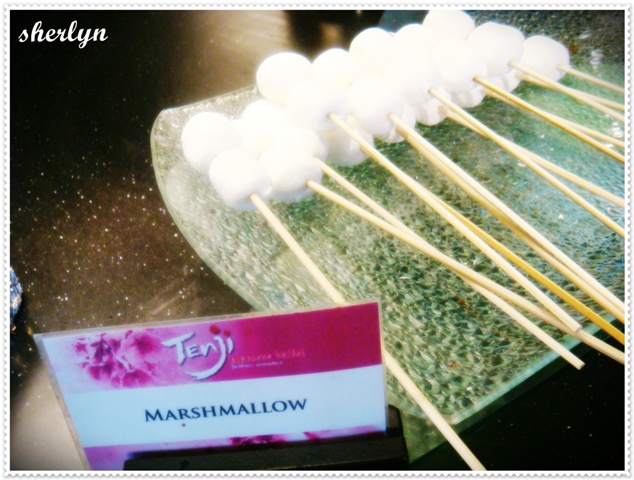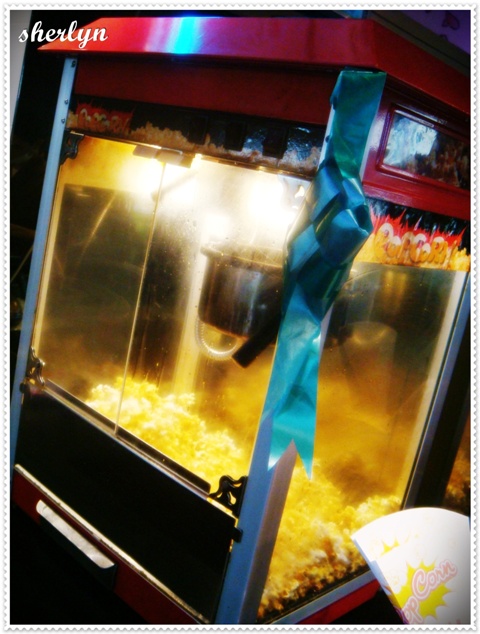 popcorn as well? keke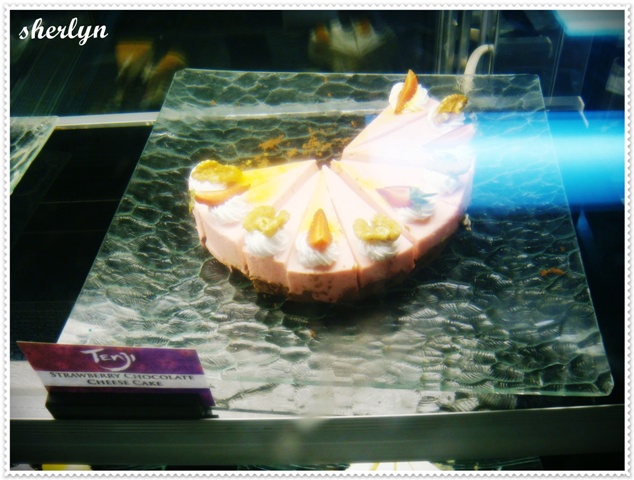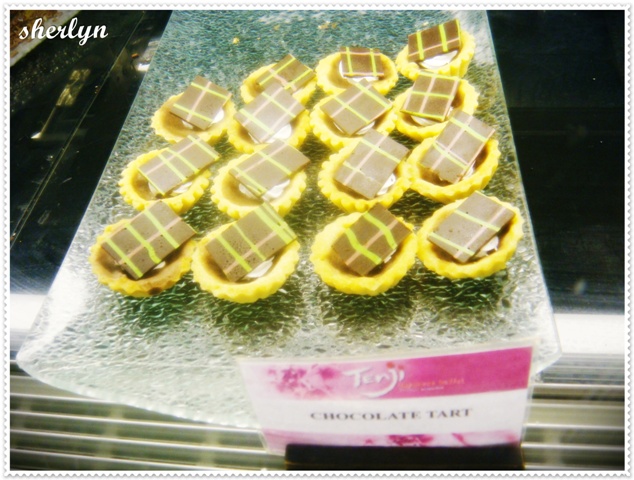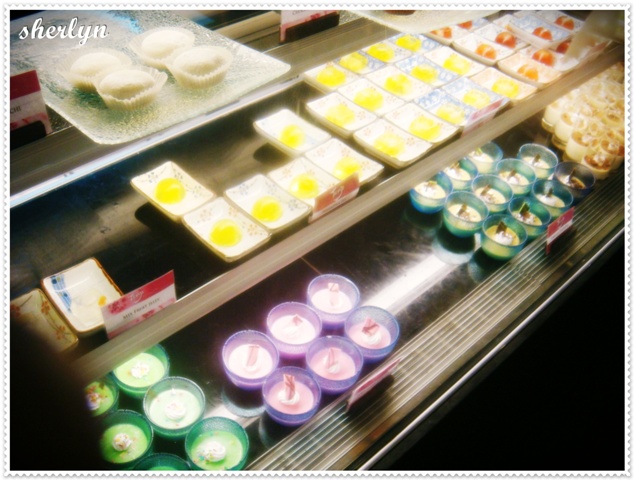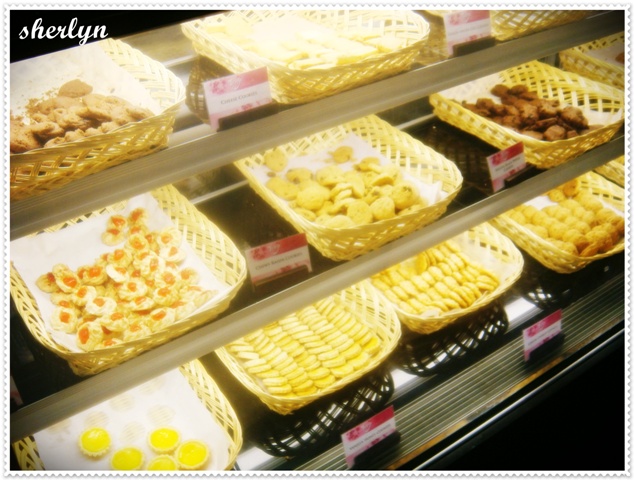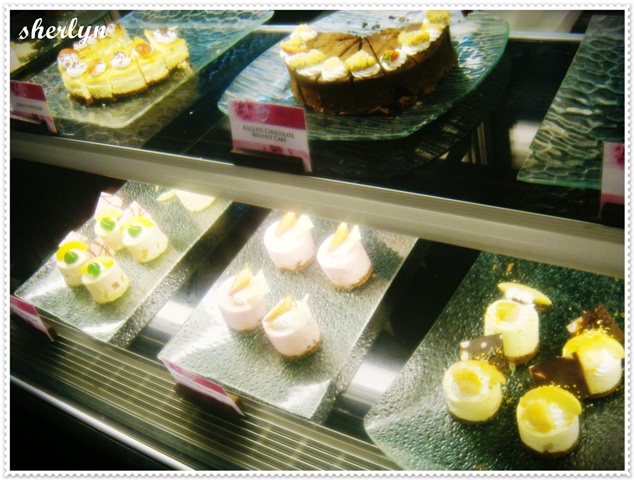 Baskin robbin!!!!! note : they dont have haggen dazz for lunch package! n ter isnt much choices for Baskin robbin! go for the supper package if u wan! RM49.90 per pax *not including tax and service charge*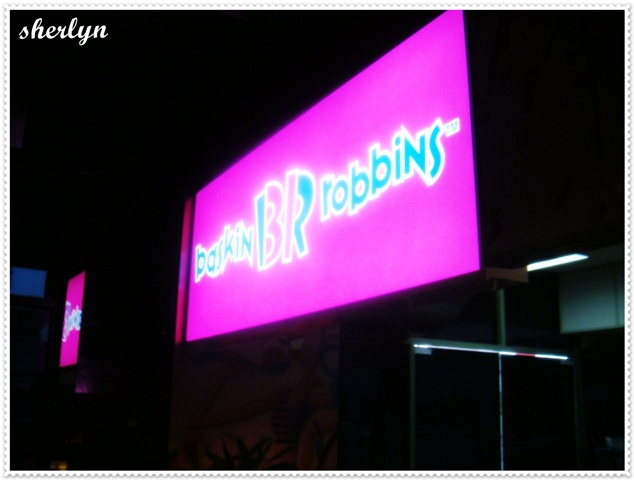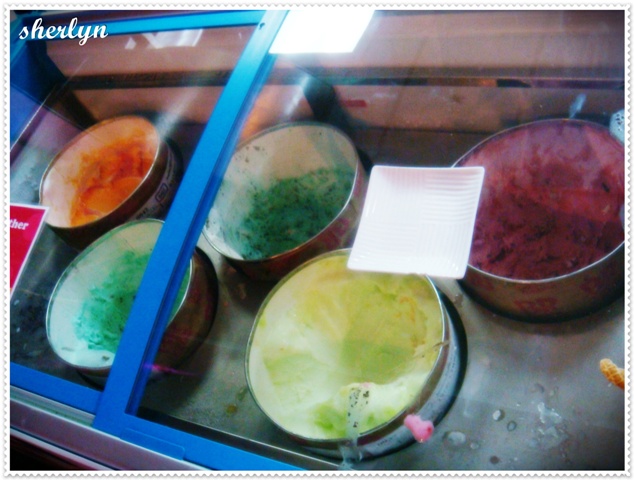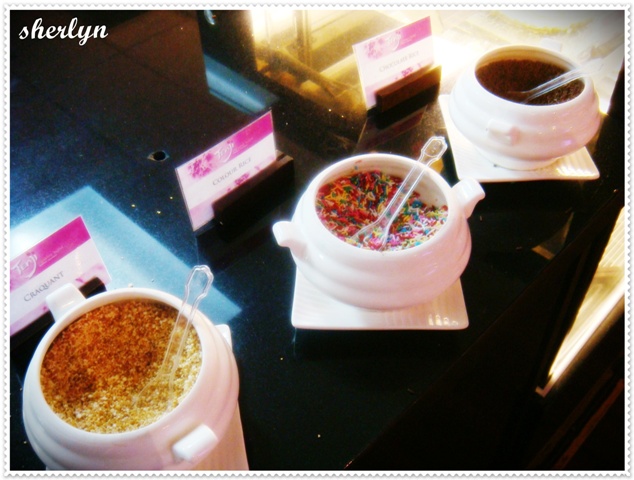 ours~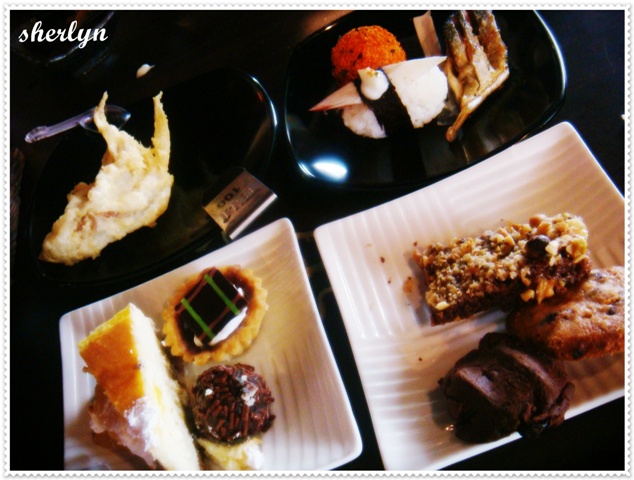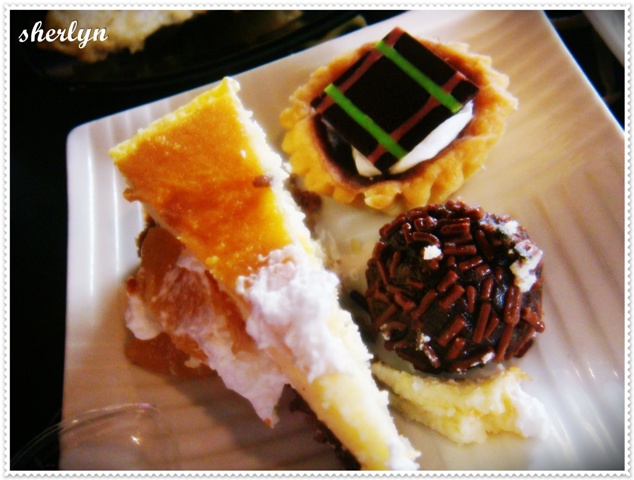 tats wat we took for our deserts round~ kek
cant finish all of them actually! jz got to taste it!~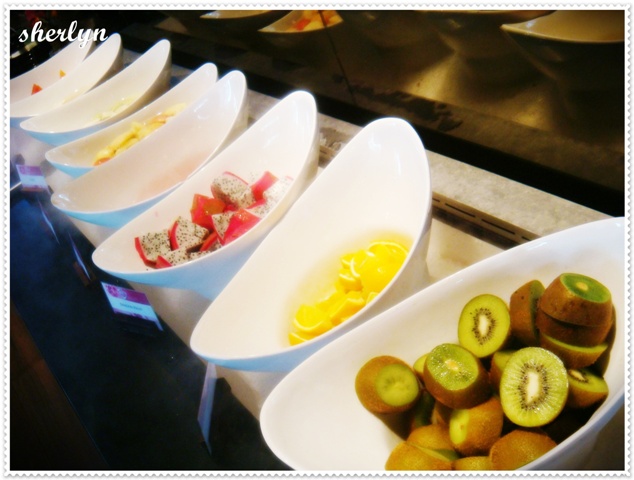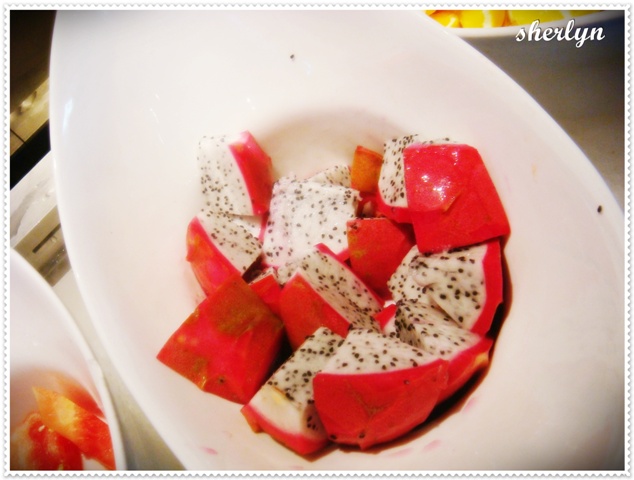 i love dragon fruits~ :p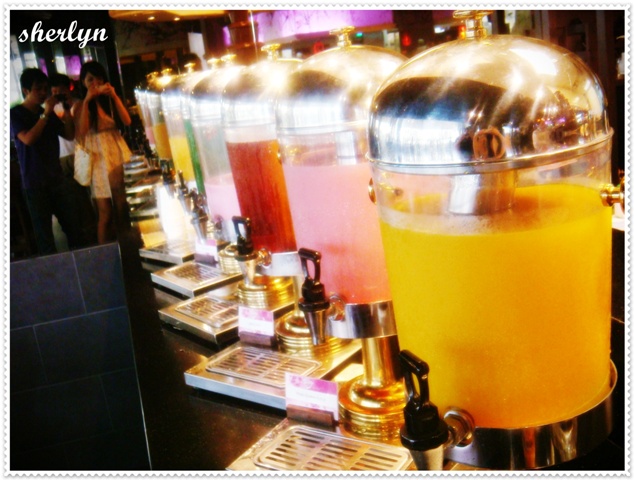 see the 2 crazy ppl ter? hahaha busy taking pictures! wakkaa
We even fighting to take pictures! lolzz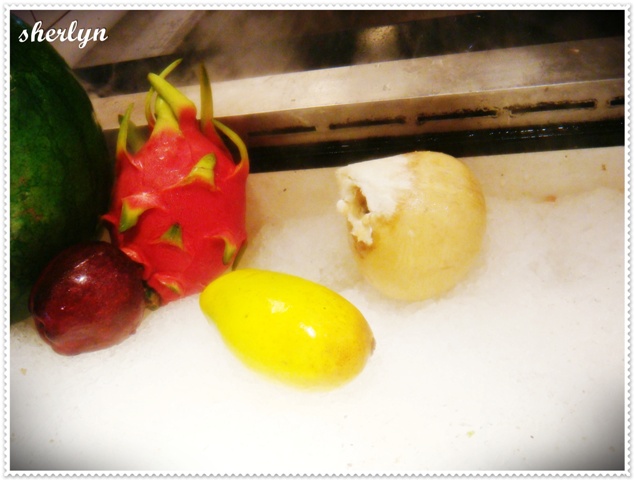 the coconut tat i like most! but its all gone right after the fellow take it out!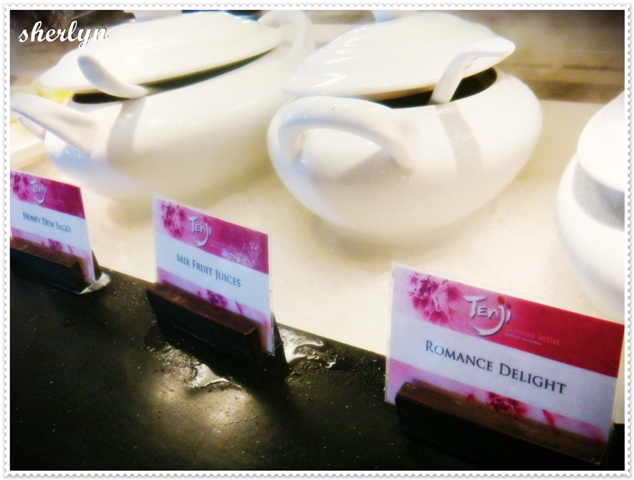 tis is really LIGHT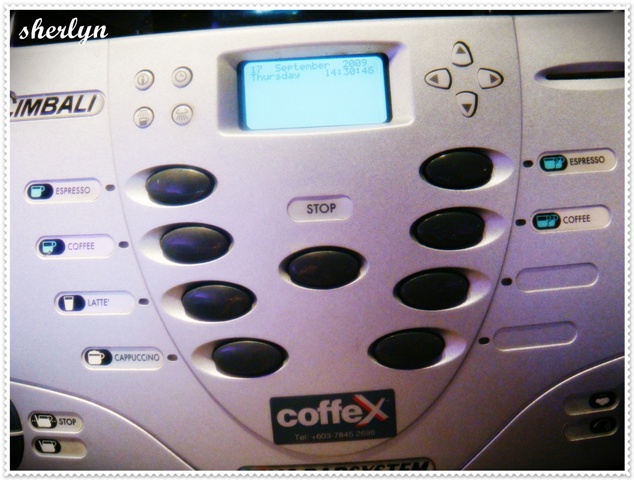 the coffee machine~ expresso, latte, capuccino and coffee~
TATS ALL FOR FOOD EPISOD!!

I FEEL SO FULL NOW!!!!!
DIDNT FEEL LIKE GOIN OUT FOR LUNCH D!
we went to IKEA after tis! n then we drive all the way back to my lovely penang!
n u know la~! penang is the city of food! n even my mom is the queen cook!

She cooks a lot!!! n i ate a lot!!!!!! plus all the junk food, i got diarhea n food poisoning!

a lesson for me! not to be greedy!
n guess wat!
I HAVE START MY DIET PLAN!!!!!
wish me luck k??
n tis time! i m not goin to be as skinny as last time!
but shaping my body instead~ kekek
n n n n n n
TER R TOO MANY PICTURES!!!! can u image? 103 pictures! oh gosh!!!!
we have did some photoshoot after the buffet~
will post it up next!!!!!!excited!!!!!