20 - September - 2009
Pre-birthday celebration~

I've got food poisoning yesterday night...tought that i wil be wearing one of the dresses that i bought recently for my pre-birthday celebration...
unfortunately i didnt got to wear any of them...

i was so sick..my stomach is so windy...keep on feeling like vomit..
Therefore, all birthday celebration had been cancelled...
A bit down...
After all, Bear sms me tat he will be coming to my house at 9pm..
I started to pack some stuff as he's gonna fetch me to his sis's house..
While i was packaging, i heard tat baby is shouting my name outside..
n Bear is here d...
so, i quickly rush and pack up all the stuff...
n wen i go out to the house, baby hold my hand n said : Jie jie, faster come! i got something to show u...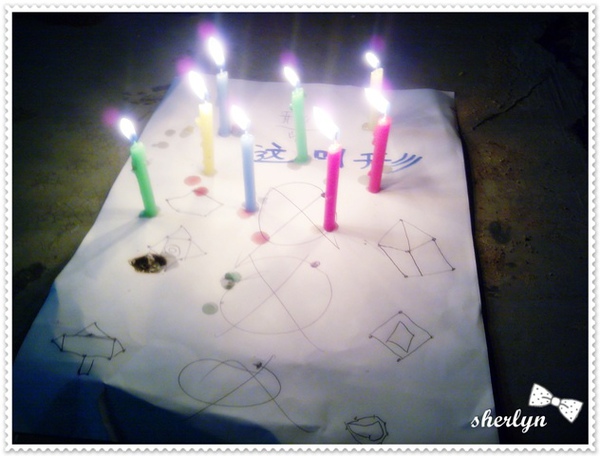 TADAH!!!!! Happy birthday jie jie! she said, n sing birhday song for me!
owhhh! i m so touch! she is jz a little 7 years old gal! she lighthen up the candles n sing to me!
tats my very first birthday celebration! So happy, excited n touch!!!!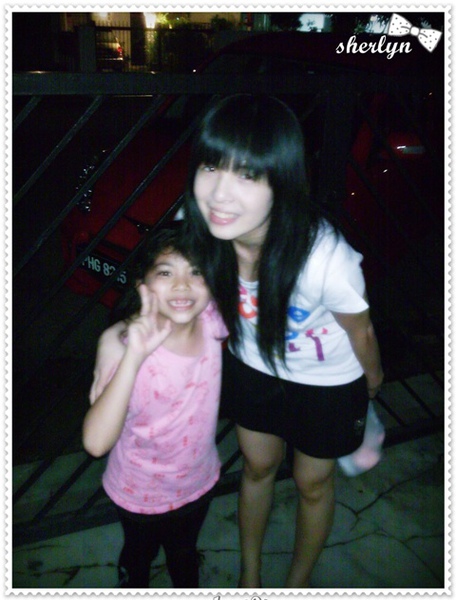 Both of us...we look so FAIR in this photo..thx to the flash! wakaka * I LOOK SO SICK HERE* =.=""
After the small and cutesy celebration, piggy n bear depart to the bear's sister's house...
i m still not feeling well that time...
n i dont know y...i dont feel right...cz bear always look at his phone n always sms..
the first thing is my mind is...is there any gal outside us? haaha so stupid right =.=""
wen we reach the house....i was shocked by the electric cut out!
n then...
SURPRISE!!!!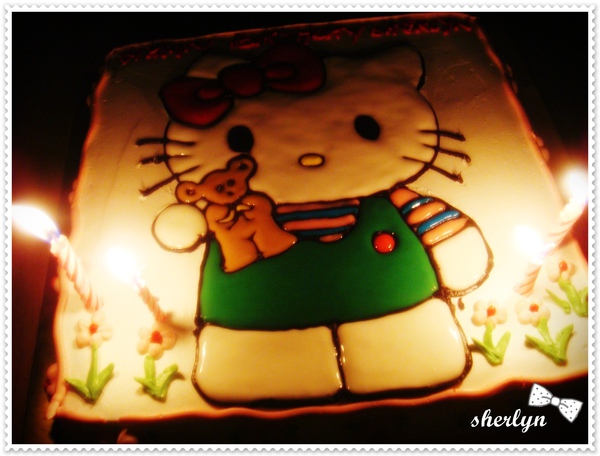 OMGG!!! Hello Kitty cake!!!! this year's is way bigger than last year!!!!
its a real Hello Kitty cake!!!!!

ps : dont misunderstand ya! i didnt said tat last year is not good enough k? wakaka Read last year's [post then u will know wat i m saying k?keke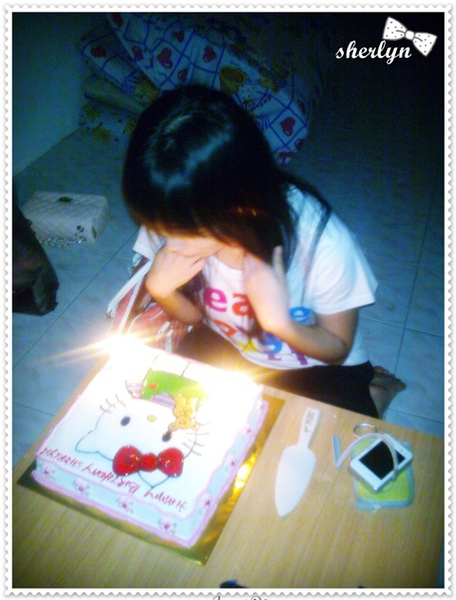 nice right????!!!!! so cute nehx the cake!!! n its a home made brownie chocolate cake!
superb nice n fresh!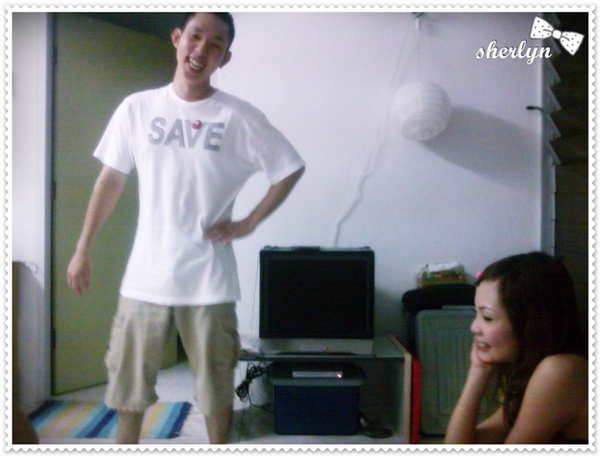 hehe! the members!!!! know who he is? his name call ying jun!!!! *ying jun = handsome!* wakakaka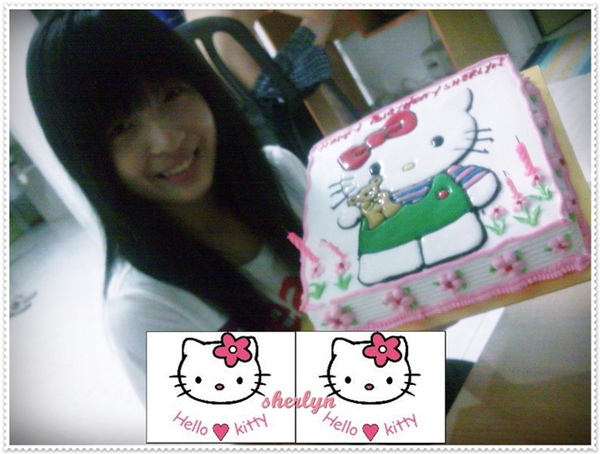 the superb excited me with the superb cute Hello Kitty CAKE!!!!!!!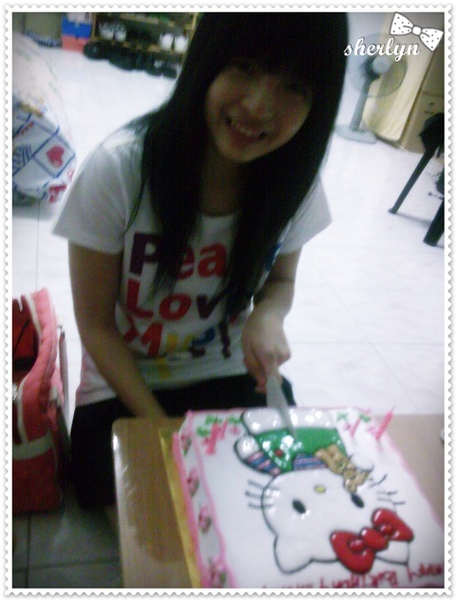 Ying jun said OUCH!!!!! when i cut the cake!!!!! loolzz u get wat i mean? ahahhaha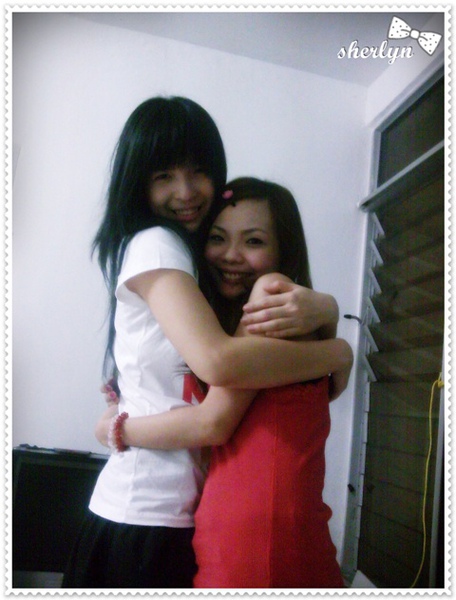 yap!!tats bear jiejie~ *bear sis*thank you so much for helping bear to collect the cake!!!
n thank you so much for the pressies!!!!!! love u so much!!! muacks!!!!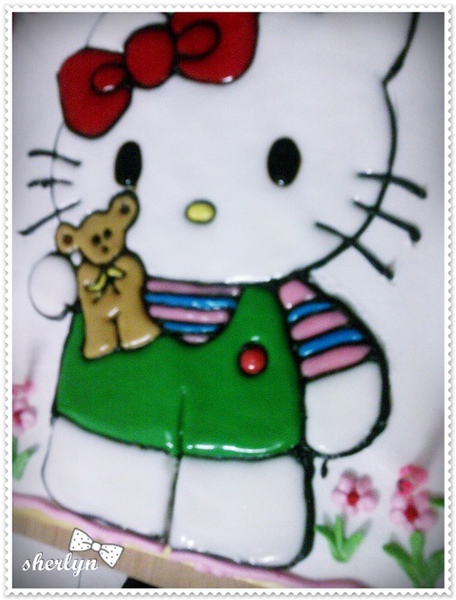 Hello Kitty is carrying the bear!!!!
He said this indicates that he will ....*cannot tell la!!!* haaha
ps: Please ignore my pale face k?! I m happy enough like tat!!!! although i didnt got to wear any dress..! i felt clean n fresh!!!reallly appreciate with wat u guys do to me!!! thank you so much!!!!! lovelove