I've been a dumb....
Really thx to all of u...all ur wishes n pressies!~ especially those greeted from abroad..
n those who send me pressies specially for me through post!!!~
i've been a dumb...i should have blog tis out right after i received it!~ but i didnt!
Busy is not an excuse!~
n i took 2 months to complete Michele's birthday pressie!!!!! i;m really a dumb!!!!
n oso...i took 1 month to complete Kim's birthday pressie!!!!!! I'm a super dumbdumb!!~ :(
anyway...
I really hope tat u guys wont mad with me k?
I really wu sim de!!!! not bo sim k?
keke
Really thank you all for the pressies!~
First one...my bf..my parents...n my bro...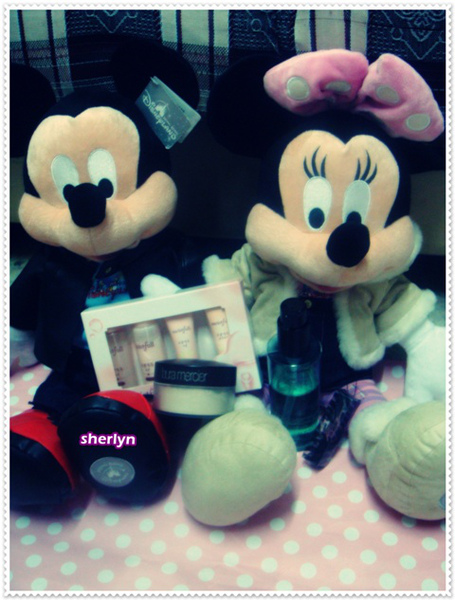 yeap~ tats from bro~ he gave me a lot of pressies!~
there r still a lot not included in this pic...like helping me to upgrade my blog...
gave me a sony camera which i reallly really love it!
YSL perfume...
Saisaki buffet....
n lots more!!!
i dont know how should i thank you bro...
love you sososossossosososososo much!!!!!!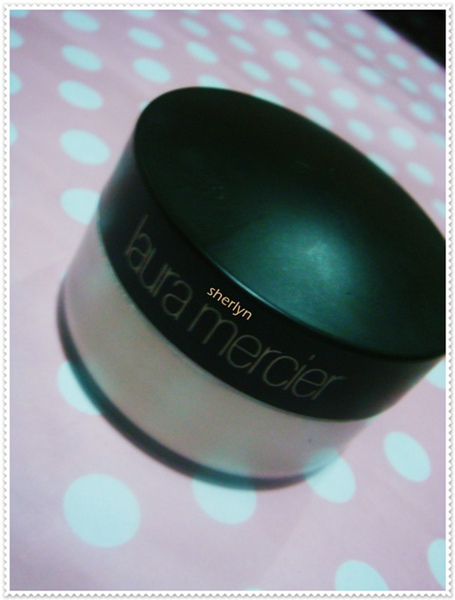 weeee~ tats one of them!~ i kinda fall in love wit laura mercier's products d!~
i'm not tat kind tat willing to buy expensive cosmetics~ as i have no INCOME!!! =.=""
n i really glad n thx to bro, bf n bf;s sis for giving me so many cosmetics tat i might cant afford to buy it!!~
i've got a lot of cosmetic pressies tis year! n they r all my love one!!!~
thousands of thank you..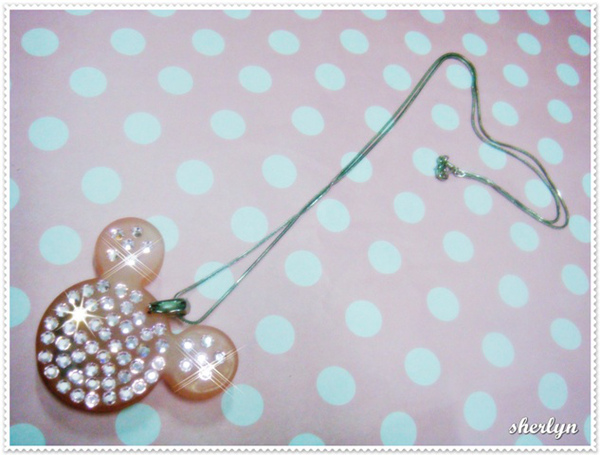 Another lovely one specially from Peishi!~
she pretended to visit me at Station 1 cafe!~
n she stayed until midnight....after we finish our songs....
i really touch gal!!!~ i never knew tat u r hiding a present with u until u gave me
n i lovelovelovelove it so much!!!!!!
thanks thanks thankssssss!!!!!
u r too great to me!!!~
love u...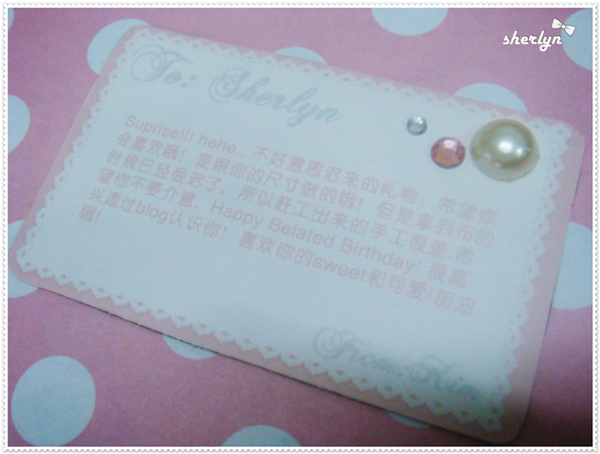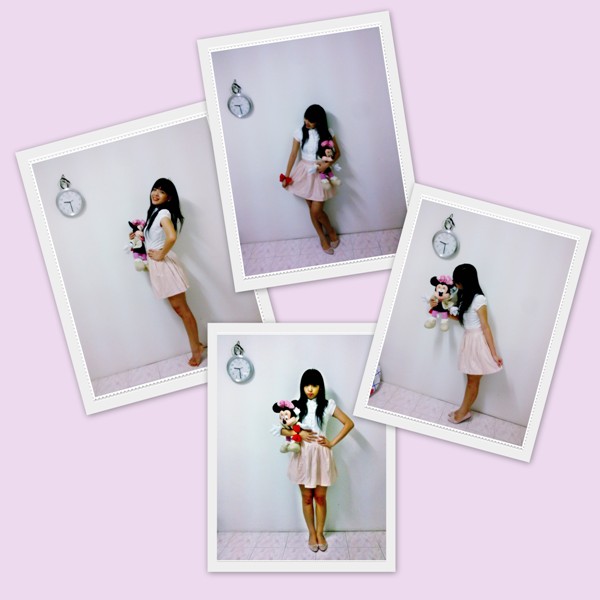 Poofy skirt from KIM!!!!!!!!!~
I m gonna cry out louddddd!!!!!
i m so touch!!!!!
n i was so surprise wen i saw a pos express envelope during my shopping ban period!
i requested her to make one for me previously...
n she told me tat its out of stock tat time...
kinda dissapointed tat time!
cz i really love her handmade stuff !
n wen i tot ter isnt any hope then....the surprise came up!!!~
i really wanna thank you gal!!!!
i was the one who suppose to send ur pressie first!
but i havent send it until today!!!!
i'm a DUMBDUMB!!!!~
however, i m sending it out on Monday! hope u like it k? so sorry gal!!!!
Kim's label peplum*clickclick*~

tat's her version!~
homade pale pink poofy skirt*with exposed zipper!!!!!*excited*

View more at her blog~
Trust me, U will love her blog!!!~
She's the first fashion blogger tat i fall in love to!~
view her blog almost everyday!~ wakaka
Feed her n u will know wat i'm saying!~
keke
thank you gal!!!! i really love the skirt!!! it fits me so well!!!!!!!
i love it soso much!!!!!!!

n Last but not least.....
From Pohsian xiao mei~~~~!!!!!!
she's another cute blogger tat i meet through blogsss....
it;s amazing tat i can actually make friends through blogss..
especially kim n poh sian!~
SCREAM N CRY OUT LOUD!!!!!
tats wat my feeling right now!!!!!!
MAc Hello Kittty!!!!
i was dying to get one!!!!
but i can;t afford any!!!!!
n bro jz said tat he will buy for me if i let him know tat time!!!
n its all out of stock wer its impossible for us to get any for now!!!!!!
thank you xiao mei!!!!~ love u:p hugs hugss

thank you all!!!!!!!
n oso....Shirly Hii Pei Sui...who just celebrated her 21st birthday!!!!
HAppy birthday n really thx for the 1 day shopping n Subway ya!!!!!
love u n miss u so much gal!!!!!
thx thx thx..thousands of thx...
i dont think i deserve all this...
but i appreciate it!!! really...thank you so much!!!
i'm really touch..
thank you...
hugsss

Related posts :
1. Surprise!!~ *da Hello Kitty Birthday episod 1*
2. I'm officially 22!!!!da Hello Kitty birthday *episod 2*
8. DA PRINCESS is growing up..*birthday episod*updating
9. My most memorable 21st pre-birthday@birthday@post-birthday