Not-so-pinkish BUT quite-tidy room~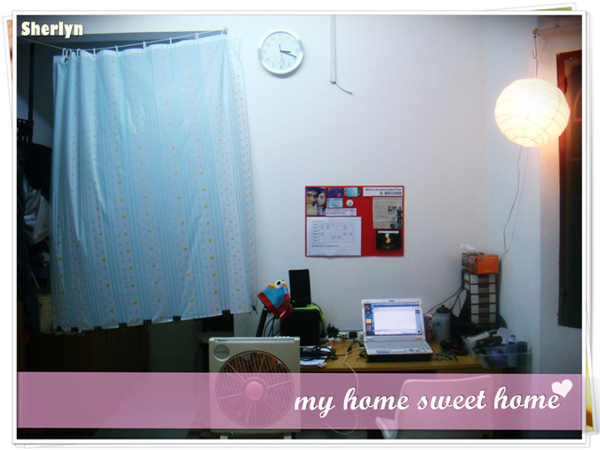 Tadah~ space behind blue curtain is my dressing room!!!~ WOW! ive got my OWN dressing room!!~
although it's small n fake la~ wtfish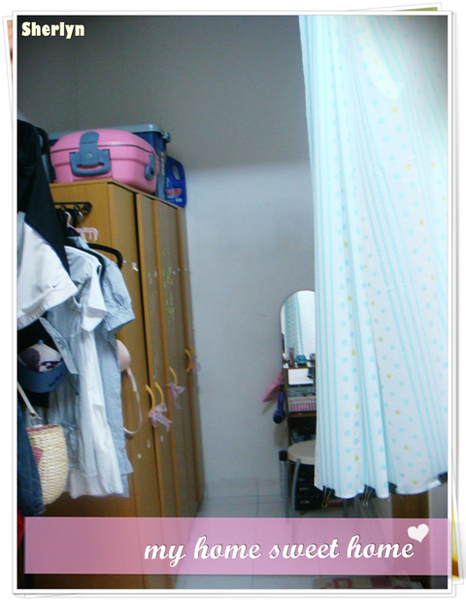 n....wen u open up the curtain, u will see a clothing rack, 5 doors wardrobe and a small make up heaven~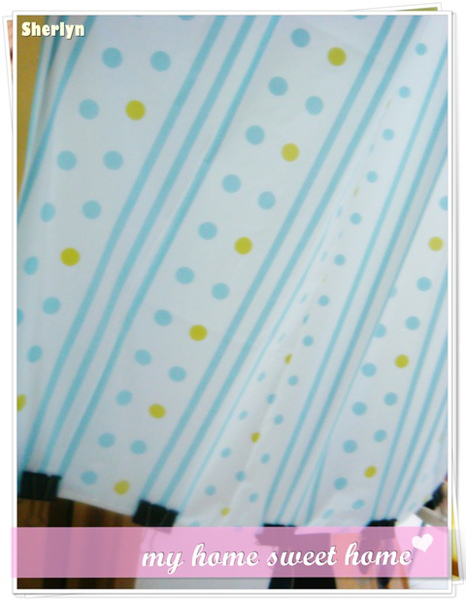 This little dottie sea blue curtain is from 100 yen, which means, only RM4.90 each!! CHEAP RIGHT?
however, it is too light n it doesnt really work as a curtain...*its not it's job though~ keke as it's a shower curtain*
but anyway, Bear thought one idea to transform it into a PRO curtain~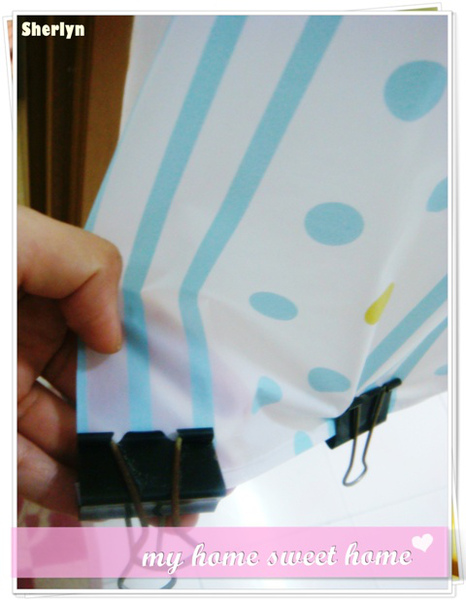 just clip it n tat's all~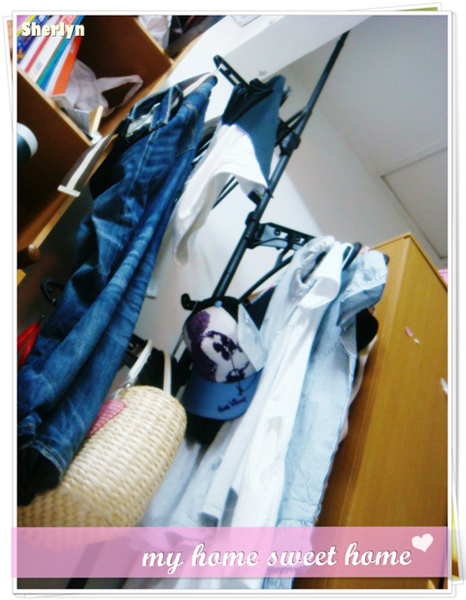 clothing rack~i never seen this kind of rack before. It's portable n easy to set up. No nails or hammer or screw driver needed. The only thing tat u have to do is just extend it until it touches the wall n floor.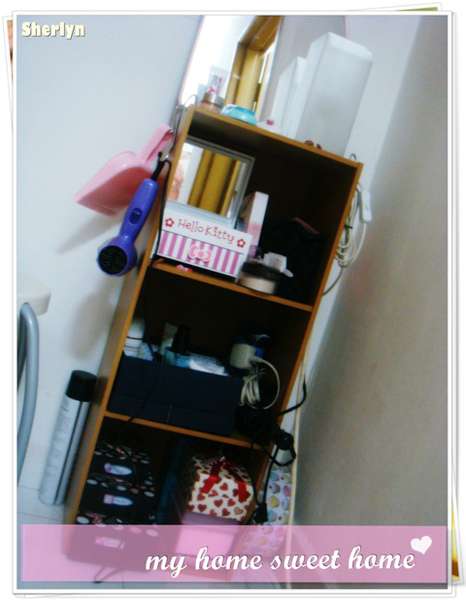 tat's my little make up heaven~ really enjoy sitting ter n dolling up myself~
although its been a long time i didnty get to doll up myself due to lack of time :(
Here are all those that i love most!~really love this cosmetic box!~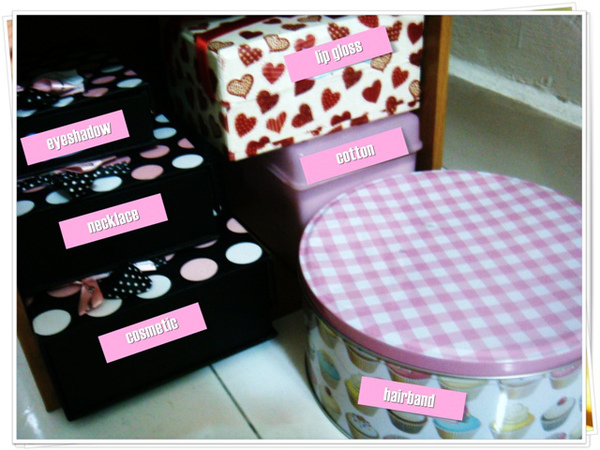 the first time i found tat i'm a tidy person!~ wakakak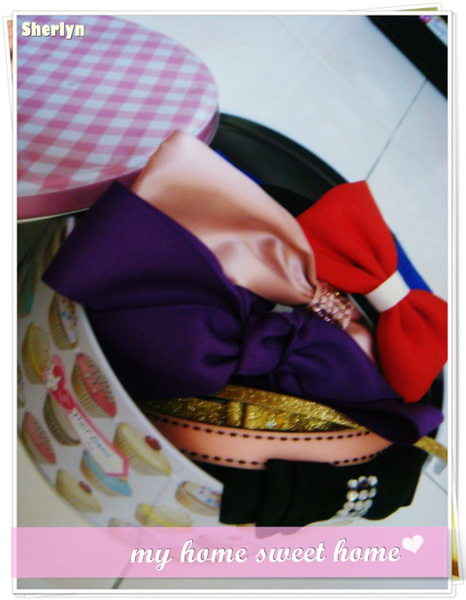 My lovely hairbandssss!!~ i'm crazy with any kinds of hairbands, although i didnt really got the chance to wear them always~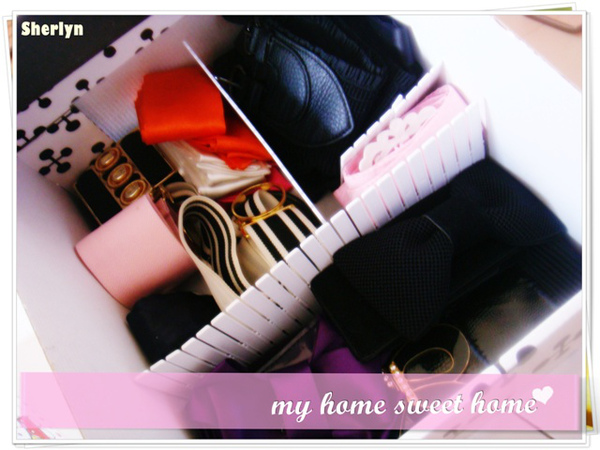 Clinchers, sashes and waist belts~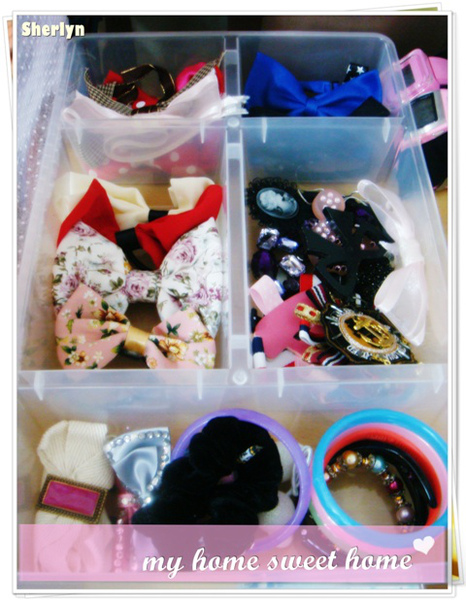 necklaces, headbands, bangles, brooches ++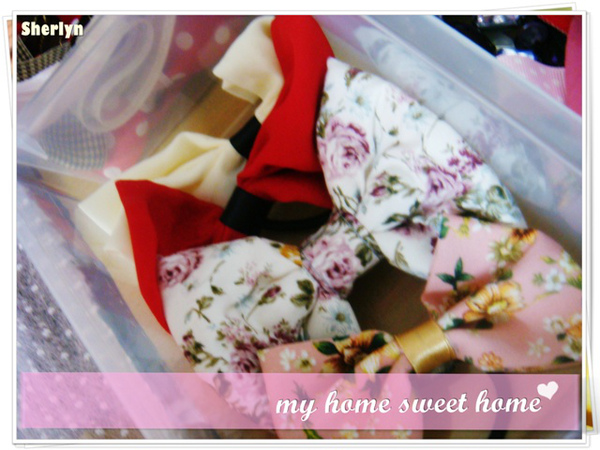 Ribbons, ribbons, ribbons~Bows, bows, bows~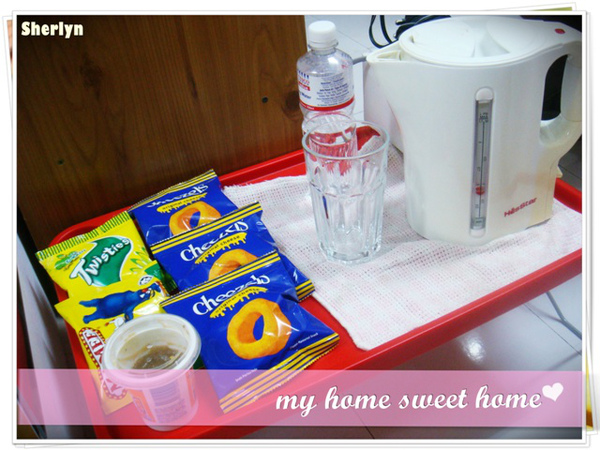 Junk food heaven~ wakaka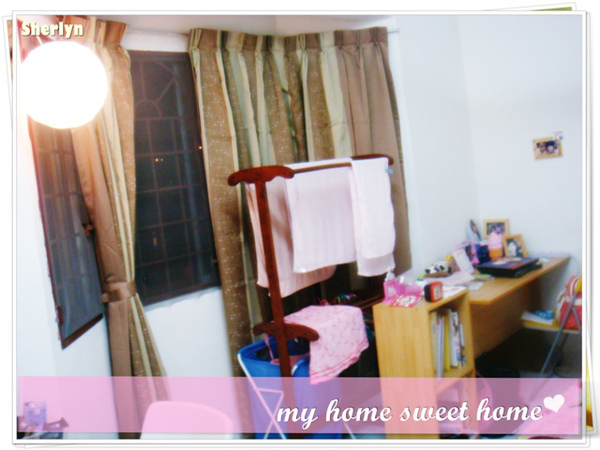 I love the curtain so much...It's not in pink though...but the quality is really good! n the most important is..it's not mine =.="" looks a bit messy here~ but its still acceptable cz my room is not so big tat kind~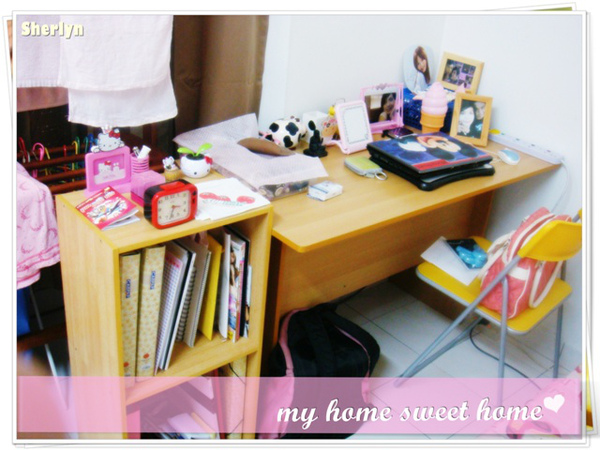 My table~ too many things le la! i've shifted the accesories box under the clothes rack so that it wont be so occupied.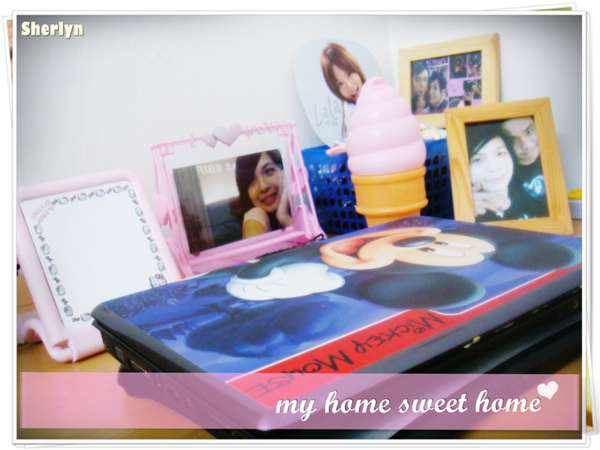 my lappieeeeeeeeeeeee~
n tat's all!~
tat's my little world ter~ hopefully all stuff remain clean n tidy until the end of the semester =.=""
n i tell u WAT!
P1 WiMax connection SUCKSSSS!!!!
It tooks me 24 hours to attach a picture through my mail! n the worst thing is, it dosn't succesfull!!!
walao.......waste my time nia!!!!!
We are finding a solution here cz there isnt port left for us in sk!!
mamamia.............