heeeeeeeeehaaaaaa~ It;s my first time writing about nailssssss!!! EXCITEDD!

I'm not really good on it! But i have the HEART! the BIG BIG HEART!!!! with small small money n small small time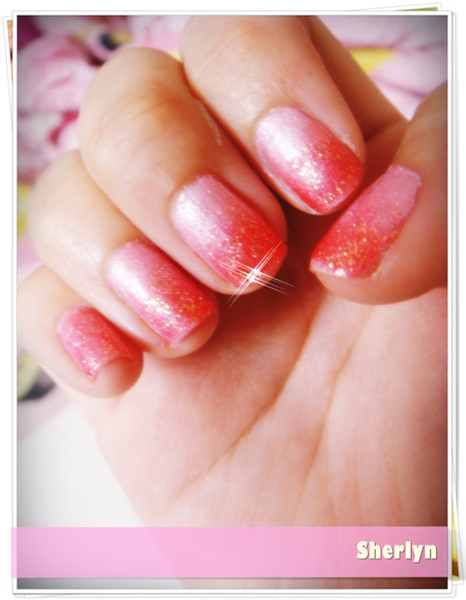 Tadah!!!!!! i know! it might looks a bit disaster...but i love it!~n i would rate it 8/10 seriously! wakka
cincai la! Give me some motivation k?~ haha
I'm still learningggg~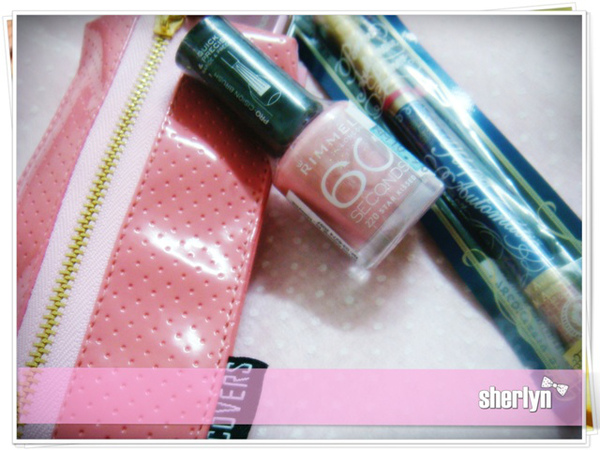 Here's my recent buy!!! Pink exposed zipper dotties handset cover, Rimmel #21 glitter pink nail polish and Majorlica Majorca's liquid eyeliner~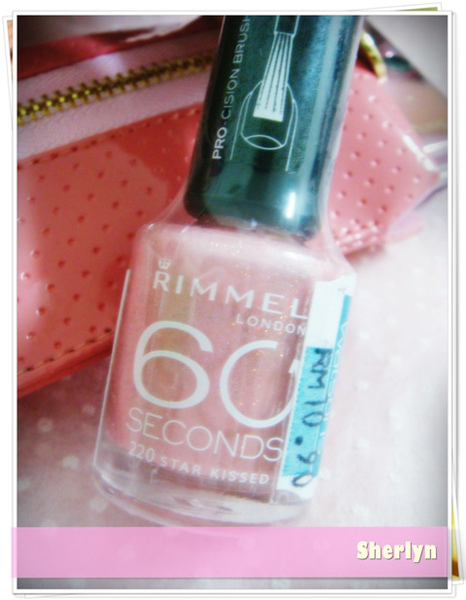 I love this colour much! i mean, before i use =.="" da colour on the samples are so nice!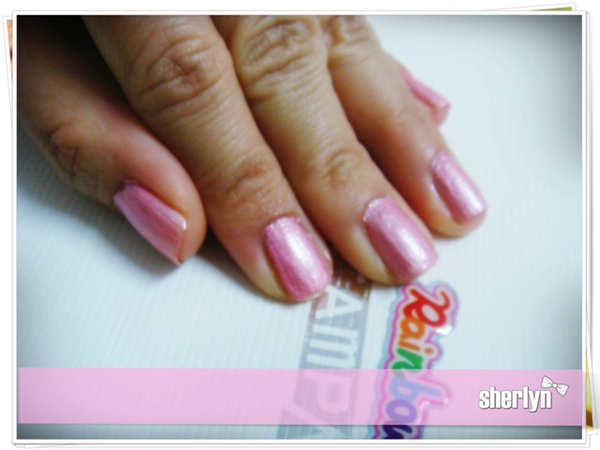 n..it turned out like tat! :( i'm not really like it cz it makes my finger look so DARK! although it's dark in fact!~
but us gals always love to look fair right?
n therefore, i was thinking, shall i jz top it with another colour?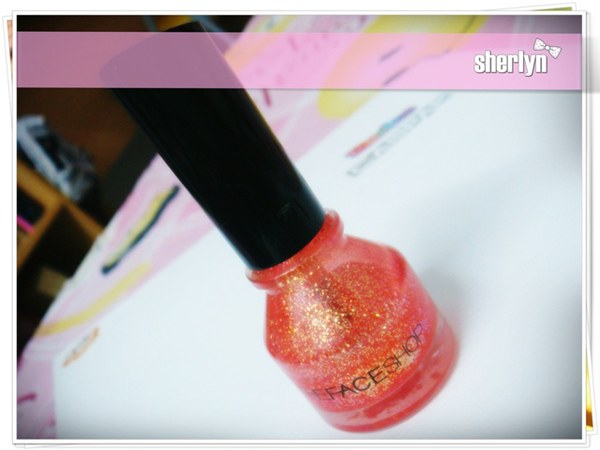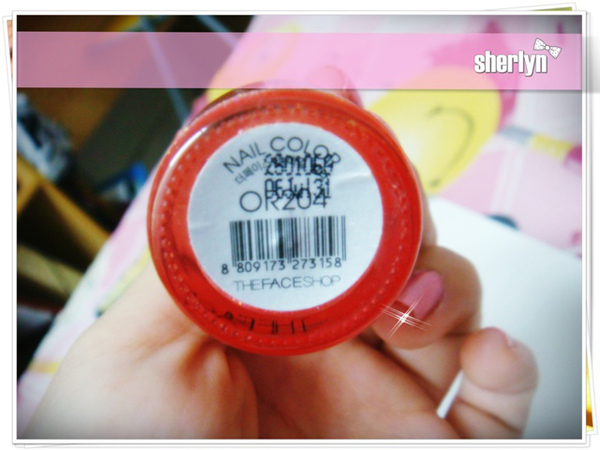 n i found this...the face shop's OR204 glitter little red nail polish!
i only have 4 bottle of nail polish..n 2 sets of them r in the same colour =.=""
which is pink n glittery red..
i love my previous one from skin food! the pink is smooth n nice!!!
n this is my second love...from the face shop..
what can i say is..the face shop's nail polish really cheap n nice! especially for poor student like me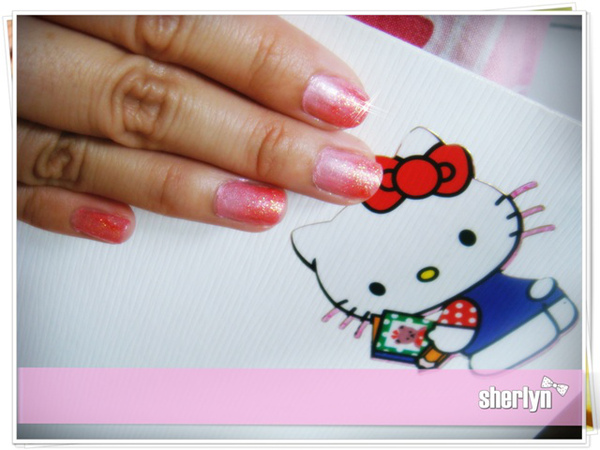 Tat's the result!!!~
First, put on basic pink, then polish 1 layer of glitter little red start 2/3 of ur nail, continue this action further n further n then emphasize more glitter little red at the top of the nail...do it layer by layer~ then it will be DONE!~

n n n ...Tat's MY new hp POUCH! owh LOVING IT!~
However, it's really expensive la wei!
i was considering to choose one from 2 choices n i saw the price tag of the other one is RM9.90..
n very stupidly, i tot this would have the same price too...manatau...when she packed n pass to me, i found tat it's RM17.90!
WALAO eh!!!!!! Very expensive le!!!!!i'm saving money de!!!! never tought of buying one pouch which will be more than RM10!
sorry la, i'm a bit stingy recently! not a bit lo! IS VERY! wakakak cz i'm saving for year end trip! sobbb
nvm la~ jz wanna share wit u guys da very-lovely-but-expensive-pouch!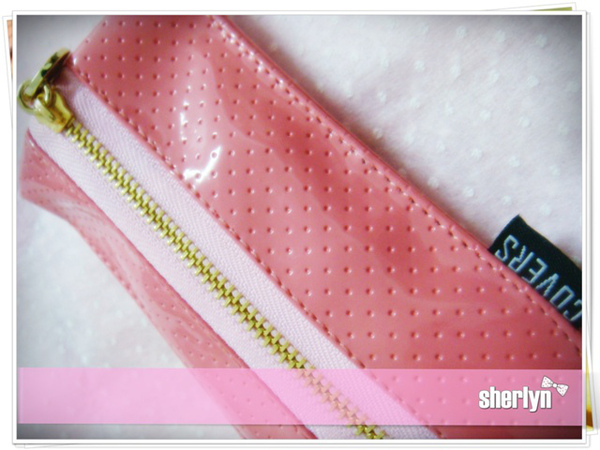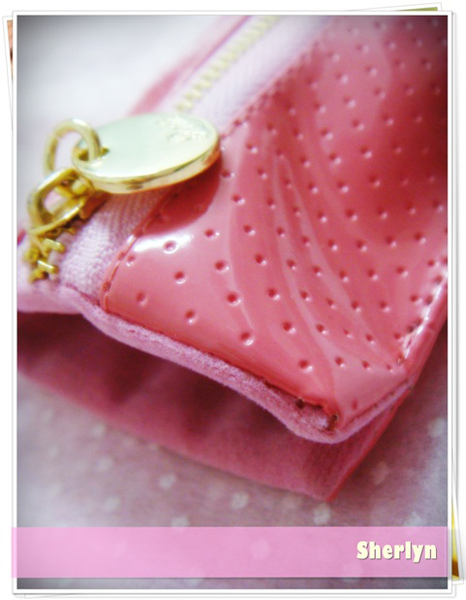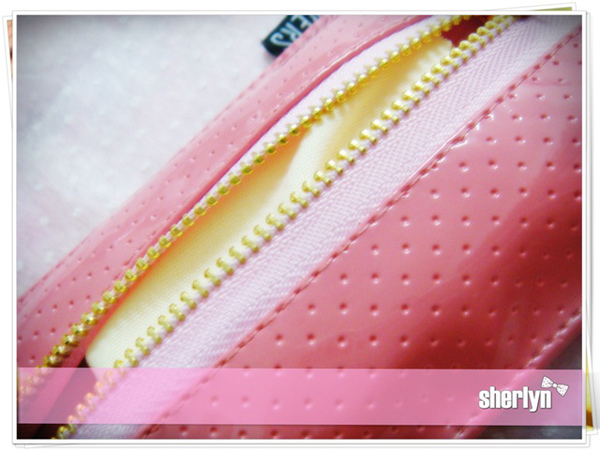 i put a small cloth there so tat i can
Hope tat u gals will like it nehx!
ps: I've the same tought with precious...it;s been quite sometime...not just today...maybe i will do tat also...hmm...don't know~