yuuu so, after Singapore trip, i m actually roaring here n there as i almost forgot it was an anniversary trip n continue blaming da Bear for not bringing me for special dinner or wat~
haha
n to my surprise, he dont really do this always...he booked 2 tiny places @ Tao, Juru Auto city...
guess u guys from Penang will know this restaurant...
its a japanese buffet restaurant~ not actually buffet, cz the choices there r so little...most of the geng chao food have to order from the kitchen~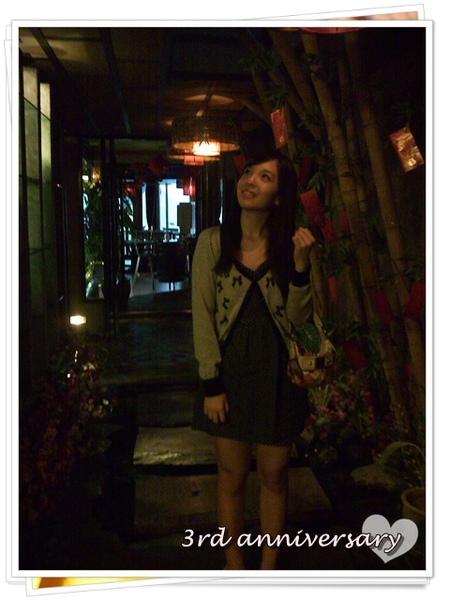 woo! i love my new cardi!
sorry for the low quality pictures as it was a surprise n i didnt bring any camera with me tat time...:(
n oso...i didnt got to dress up nicely!! :( i mean, it should be little black dress with bows behind rite? :( haha nvm la! atleast still got bow there~ ehehe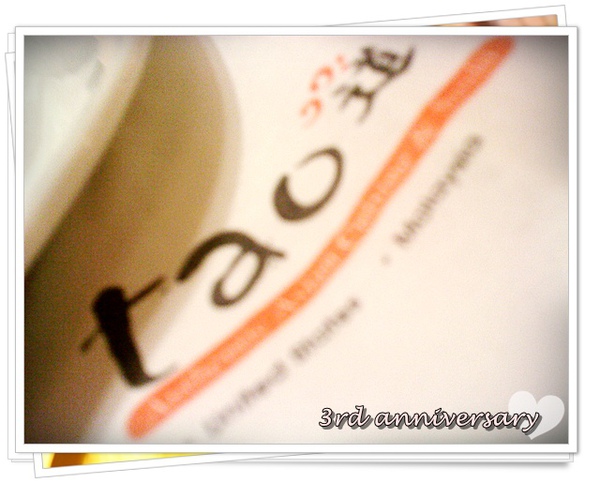 yeah! tao! not our uni tao cafe ok? this one far away better than our tao cafe =.=""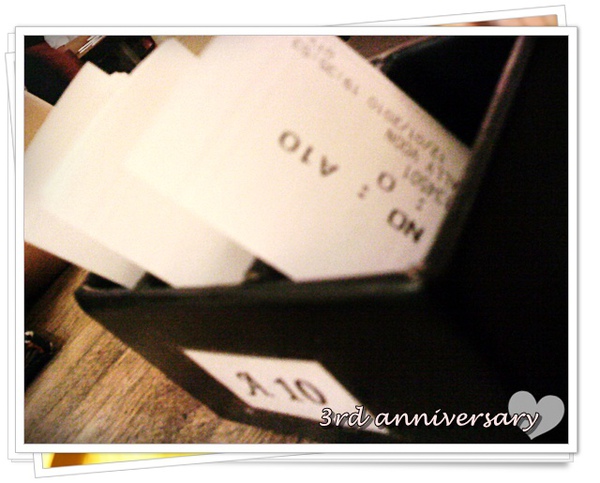 yeah! tat's how we order our food...it;s not like jogoya or tenji tat kind...which u choose n pick ur food urself...
there r waitress n waiters serving u perfectly! *like u r a famous singer or actor! haha lolzz kidding la!*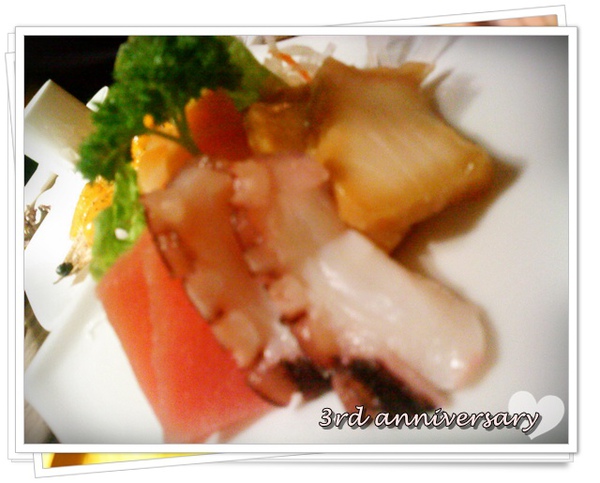 shashimi!!!! the salmon was super fresh!!!!!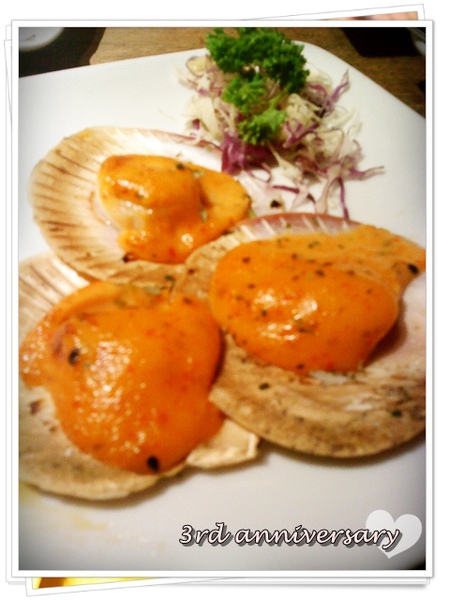 scallop!!!!!!!!!!!!!!!!!!!!!!!!!!!!!!! i ate 6 of them! =.=""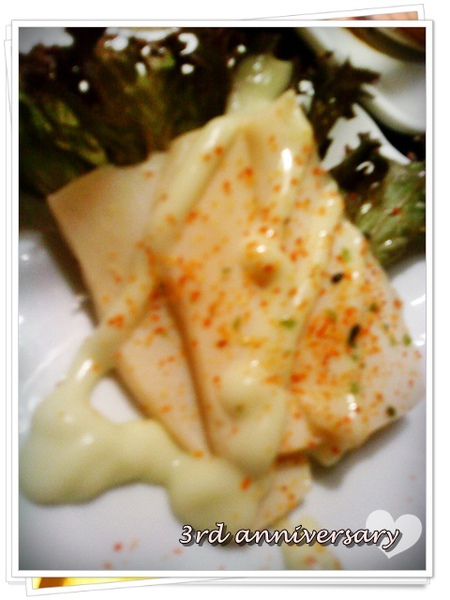 abalone!!!!! we ordered around 3-4 plates if not mistaken! u guys should try this out!!!!! super yummy!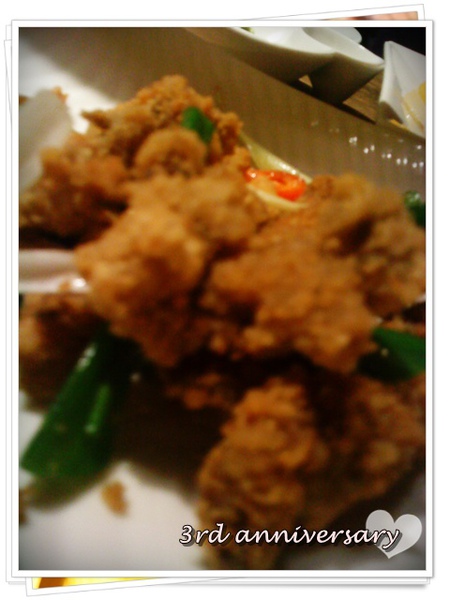 he ko bak~hmmm i dont know wat's its name neither in mandarin nor english ! =.="""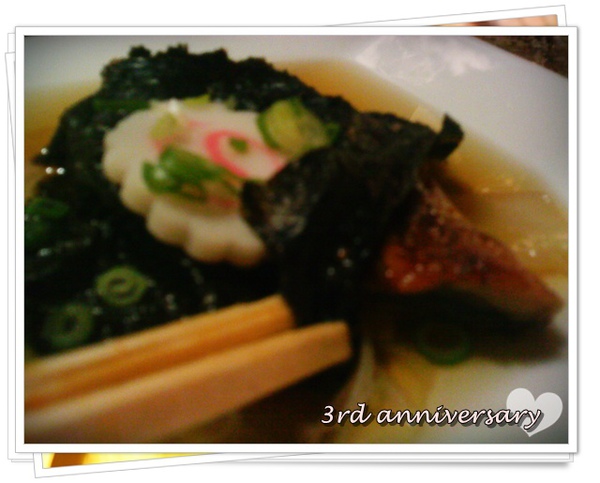 unagi!!!! arghhhh! i hate my hp;s camera! its so blur :(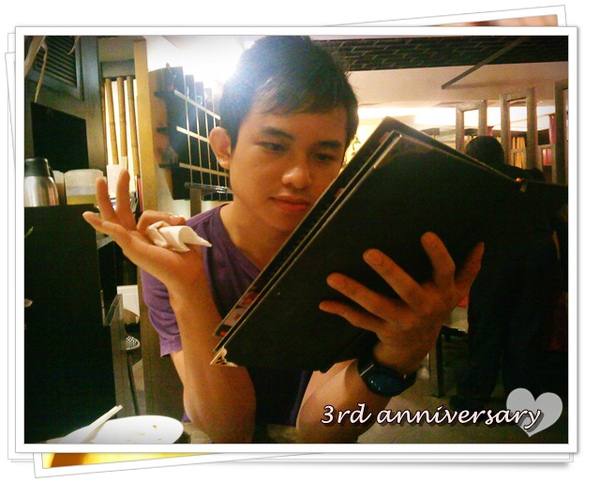 da bear still cant get enough after plates n plates n platessssss! ordering his food using his TM gayish finger point =.="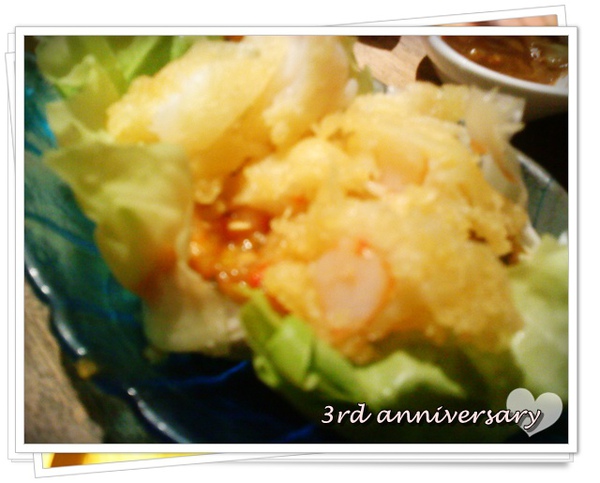 fried prawnssss!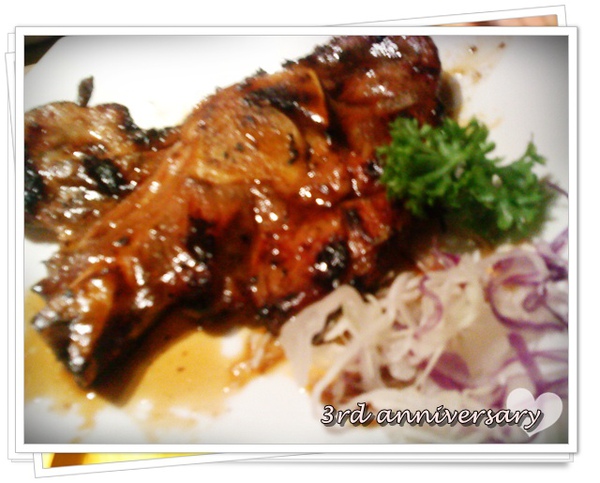 Bear's favourite lamb chop!
ok! camwhore time!
lolzz
weeee! i cant believe it's 3 d!!!! 3 3 3 3 3 3333333333 d!
we still have long long way to go =.="
happy anniversary~ pheeeewwwit!
click here
nope! there isnt any 1 year post cz we start on 01012008 n then 01012009 n then now 01012010! weee wee