Hi hi everyone!
Nope! dont misunderstand that advertorial = paid tutorial!
NONONO! IT IS NOT PAID OR INVITED BY THE SELLER!
I volunteerily do this cz i found that the blogshop owner is too awesome!!!!!!
I mean, not just the owner, but their stuff, their homemade clothes etcetc! all cacthes my eyes so seriously! lolzzz
n yuhoo!! they gonna update with super great stuff tmw!!!!!!!
Worry all this cutie polka dots tights n bows being sold in a minute?
NAH!!!!! HERE's A SPECIAL PREVIEW JUST FOR U GIRLS!!!!!!!!
SERIOUSLYSUPERLYEXTREMELYSIBEHLY EXCITED!!!!!!!!!!!!!!!!!!!!!!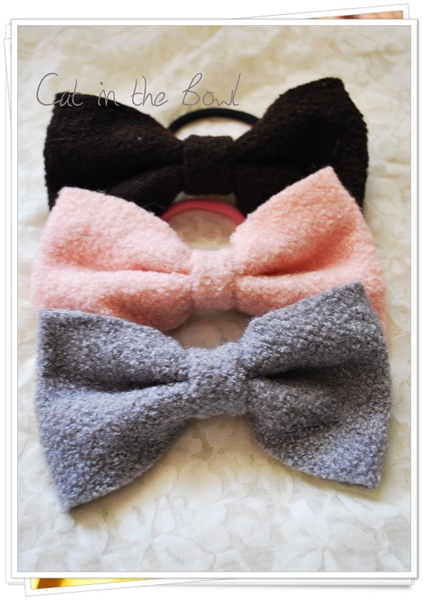 catinabowl@gmail.com
OMG!!!!! TONS N TONS N TONSS OF BOWSSS!!!! WALAO EH!!! THE LEOPARD PRINT ONE SIBEH NICE ARRRRRR IWANIWANIWANIWANIWANIWANIWANIWANIWANIWANIWANIWANIWANNNNNN!!!!!!
WAHHHH KACA SEMUA PECAH LIAO! LOLZZZ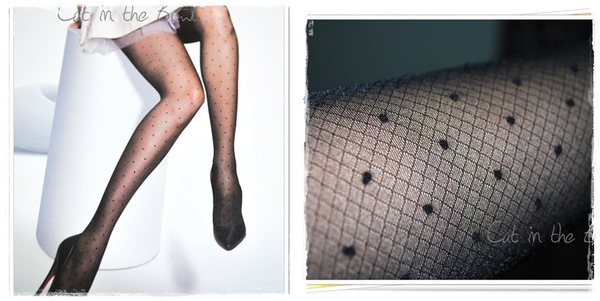 catinabowl@gmail.com
YEAH!!! TAT'S THE TIGHT WHICH I DIE DIE OSO MUST GET ONE!!!!!!
U CAN SAY TOP SHOP INSPIRED OR TAIWAN FASHION INSPIRED OR ANYTHING!
ITS RIDICULOUSLY AWESOME!!!!!!!
N N N
I HAVE BOUGHT IT!!!!!!!!!!!!!!!!!!!!!!!!!!!!!!!!
PING PING PIANG! KACA PECAH LAGI!
RM28 EACH! ARGHHHHHHHHHHH I CANT WAIT TO RECEIVE IT!!!!!!!!!!!!!!!!!!!!
Polka n bow tights!!! RM20 each! *thick cotton*

The bows one currently ALL SOLD OUT!!!
wat a sad news :(
Next, im gonna share about the most special thing that i found in this blogshop!
yeah! It's their Cat's creation! *clickclick*
I've heard a lot of good feedbacks from those who ever purchased those dresses from them!
I've saved down some design that i really like!~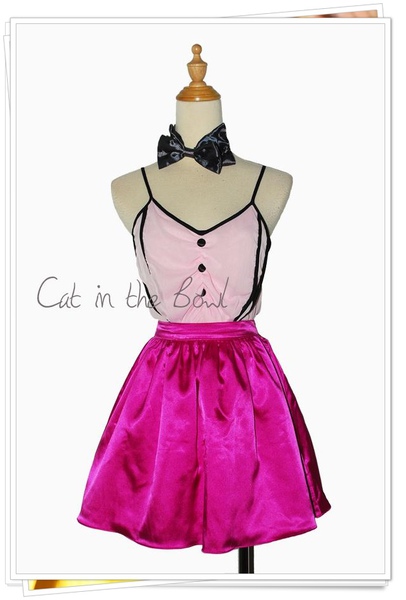 The first one should be their high waist poofy skirt!
RM41each for this design and RM44 each for floral design~

It's goddam hard to find this kind of skirt nowadays!
n they have tons of color choices....
excited not?! lolzzz
yet, another pretty dress!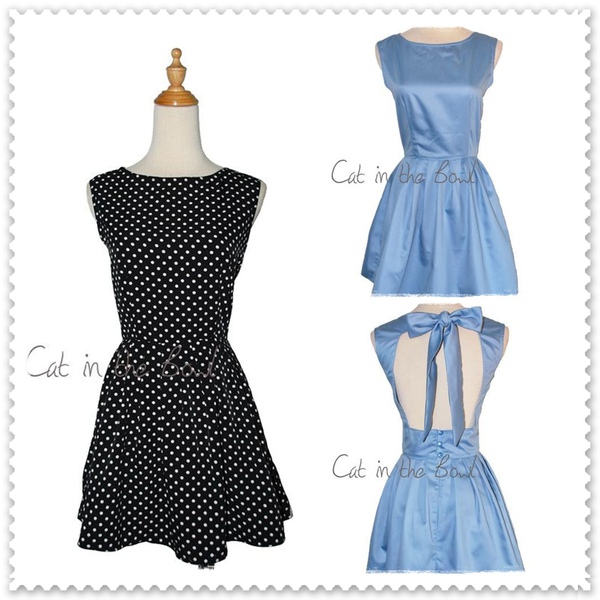 Look so familiar rite?!
All pics credits to Hui Wen aka Revel In Me
yeah! the fashionista Hui Wen aka Revel in Me is wearing it!!!!!!!
I was melted once i saw her posting this outfit in her blog!!! n yes! i ve decided tat i m gonna get one for myself!

Here's another very familiar one oso! lolzzzz
pic credit to fashionista super lovely n cute kim!!!!!!clickclickclick!!!
oooh girls! u mustmustmustmustmustmust visit her blog!!!!!
u gonna love her once u step into her home sweet home!
this is wat i feel each time i step into her blog n keep on inspired by her!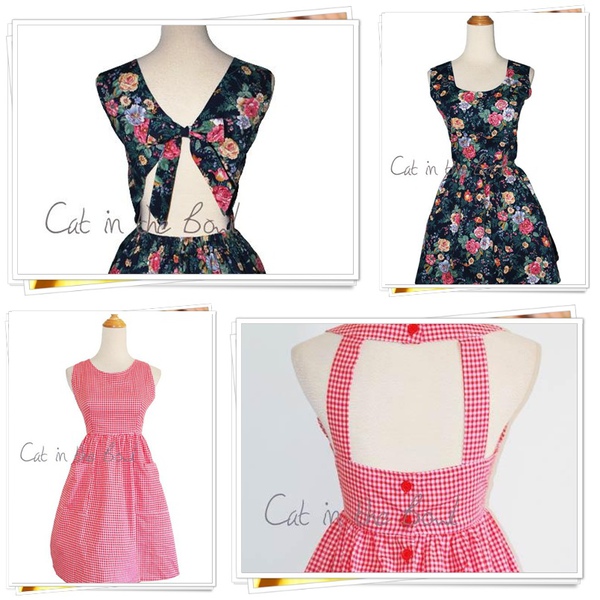 The one that she wear is the top one~ RM56 each (top), RM59 each (bottom)
isnt the sun dress above looks cute!
Ive copied down some reviews from her blogshop! u gonna love it!

(1) Brilliant dress made to perfections. Just hope I can buy more other items made with love like Hand in Every Cookie Jar & Little Trouble Gal. Good Job there Danielle and can't wait to buy more. (Posted on 1/18/10)
(2) cute and sexay~
it fits me perfectly. and more comfy than i expected. i love cat's creation!!!!! (Posted on 9/13/09)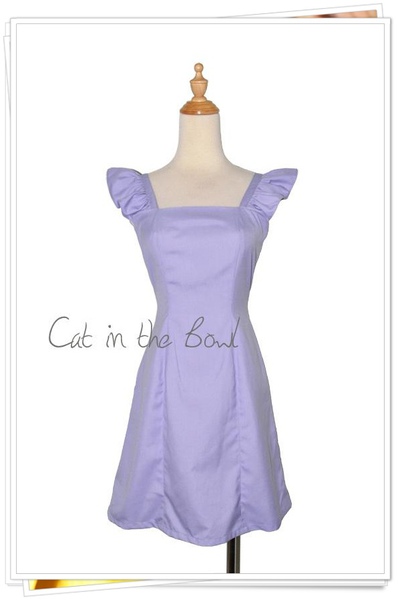 Cherianne dress~ RM58 each!~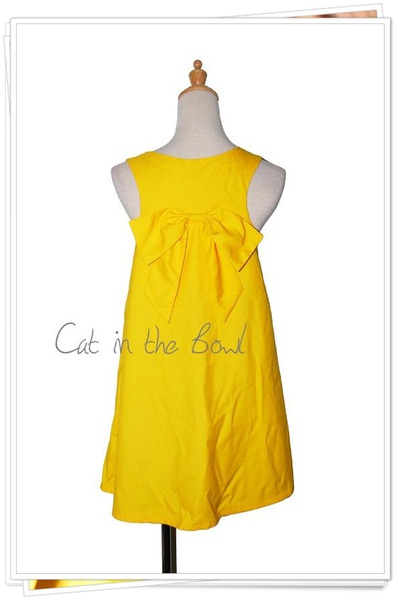 Essil on dress, RM55
OMG! This dress is so lovely! look at the oversized bow at the bac of the dress!
oh-so-charming la!!! beh tahan!!!!
ok~ if u head over their website, u might found that all those handmade dresses are currently ALL SOLD OUT!
But dont worry! if u really keen to get one piece, the only thing that u have to do is email the owner, catinabowl@gmail.com
ask for availability n get ready to WAIT!
It's really worth wait for these gorgeous/awesome/pretty/beautiful/vintage inpired dresses!
I'm waiting too!~
Dont forget to subscribe their updates by emailing their owner at catinabowl@gmail.com
Oh ya! Dont miss out their updates tonight at 8.30pm k? tons of bows coming!!!!!!! lolzzzz
n n n Dont forget to mention about this post if u found something attractive n wanted to get from their blogshop k?
hehe help me push push a bit! so tat i can get more previews n benefit my readers! benefit myself too la! lolzzz hahaah
okies! it;s 5.33 am now! I HAVE TO SLEEP NOW! =.="" lolzzzz
I've been busy for this whole day! nitenite sweet dreams everyone!~
Love,
Sherlyn