I'm back to penang! yuho! home sweet home!
but anyway, i havent reach home yet...now blogging at Bear's house!
FYI, his house to my house took around 20 minutes including a RM2.60 toll! =.=""
n so sorry i should blog this out 2 days ago...i;m just way too busy!
preparing assignments, attend classes and the most important one...preparing presents!
I have so many great news here which were also a bad new for me :(
cny is coming 2 days time!
guess wat? da Ribbon mummy's birthday on 13 Feb, valentine on 14 Feb n Ribbon dad's birthday on 22 Feb!!!!!!
I'm really really DRY now! after buying few sets of cny clothes n presents! I've counted tat I'm actually spent around RM500+ for clothes!
I was kinda surprise with this figure cz i used to spend around 800+ for cny clothes which contain only few tops n 1/2 jeans!
So, yeah! Branded stuff is far away more expensive than boutique clothes! or maybe online clothes! lolzz
k la! finish mumbling!
n did u guys know tat i'm actually have a god sis?
yeah! u will see her later :p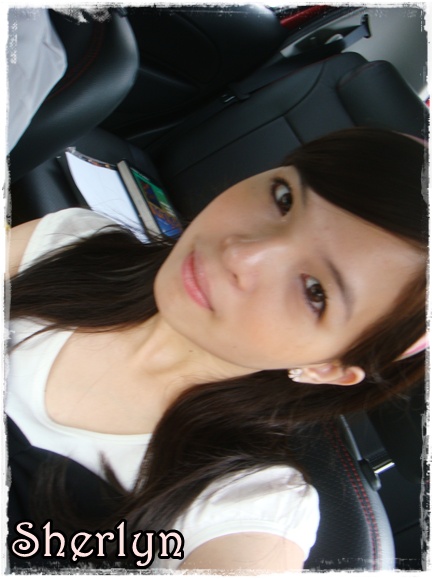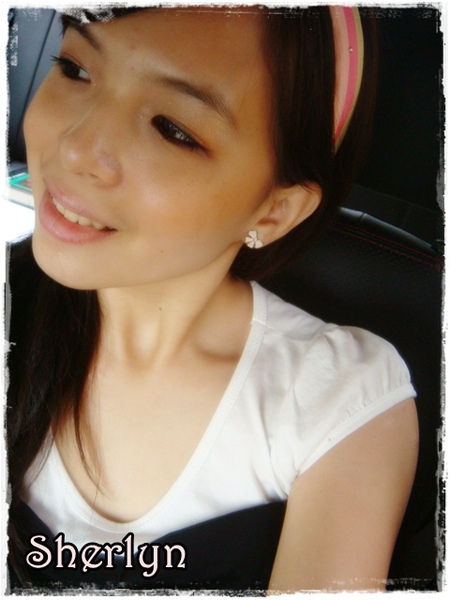 MY make up after 4 hours....still ok...didnt smudge much! i think it's the power of eyeshadow n liquid eyeliner!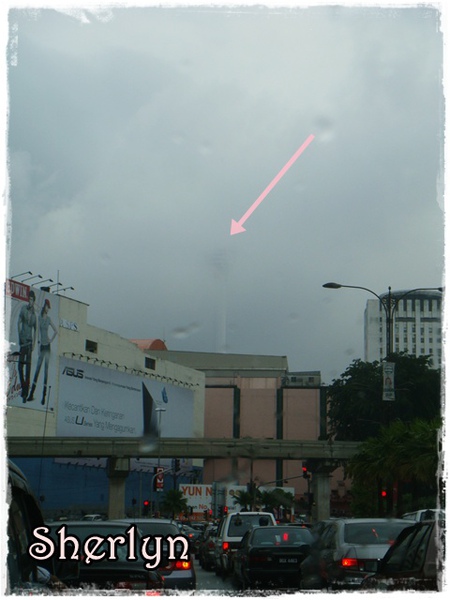 It was a rainy day! Cant even see the KL tower! It's all covered up by those angry cloud!
ohya! our destination was.....Time square!!!!!!
n we found this cute little shop! express soup!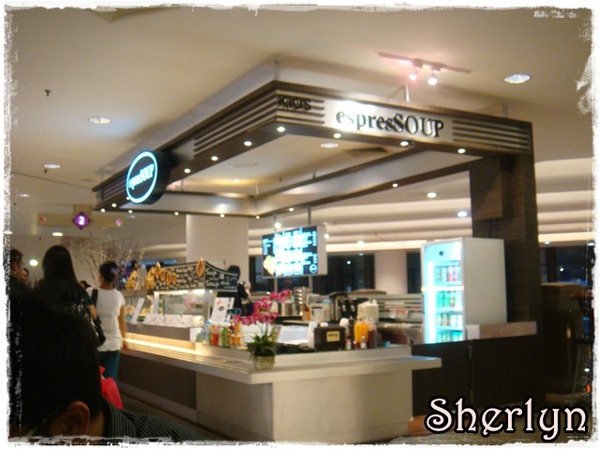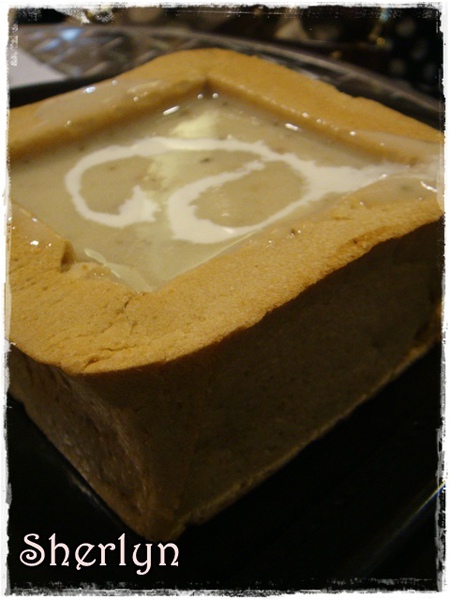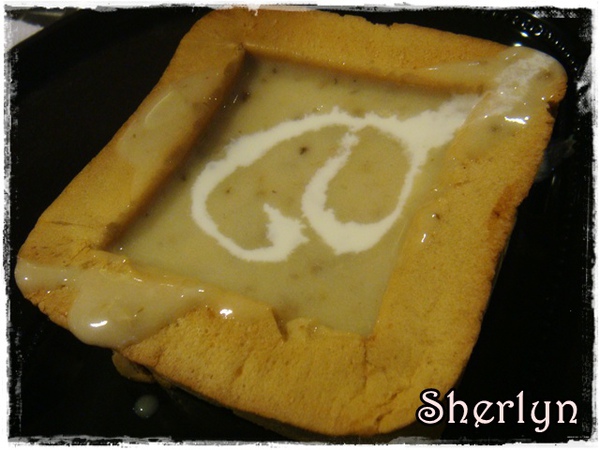 we tried one only! mushroom soup in bread! the soup was super awesome!!!!!
but the bread....=.="""" it's TOO THICK N TOO HARD!!! =.="""
RM7.90 each! quite expensive lo! but the soup is really nice!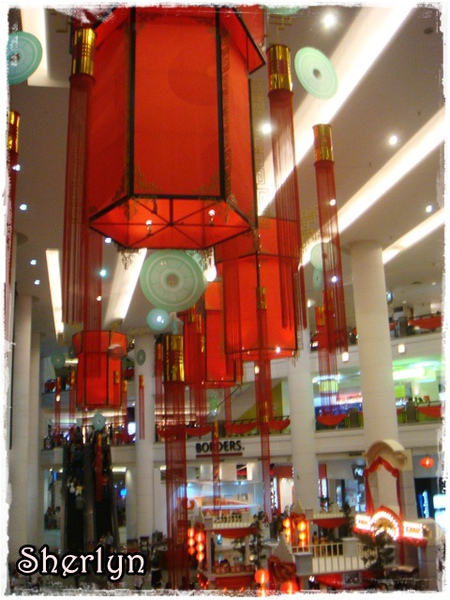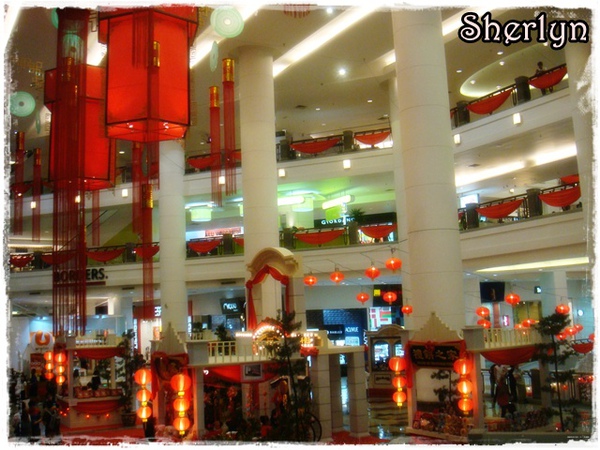 Times square nice deco!!!! the tanglung are so big!!!!! i'm so scare that it will fall down! lolzzz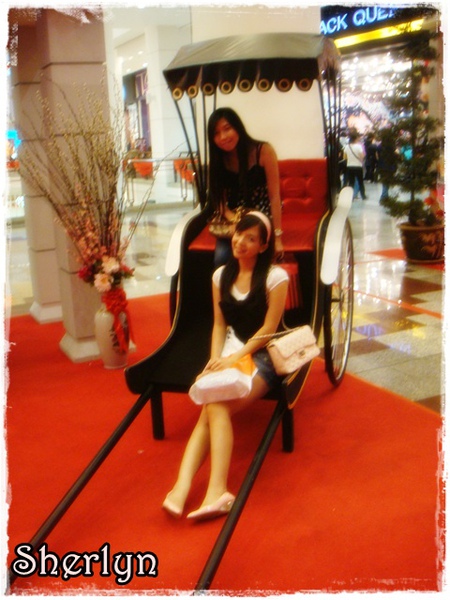 yo! say hi to ma sis! her name is Pei zhen~ I used to call her *jie*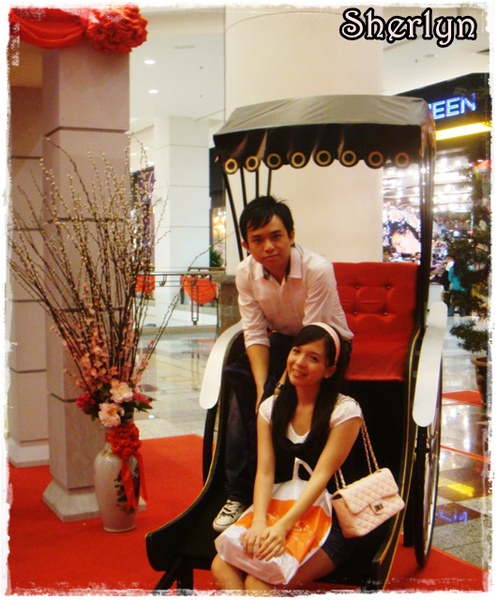 me n piggybear!
n ooopsss! here;s another restaurant that we went!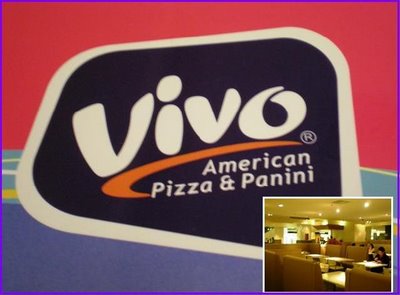 vivo american pizza!!!!
HIGHLY RECOMMENDED!!!!! SUPER DELICIOUS N CHEAP!!!!!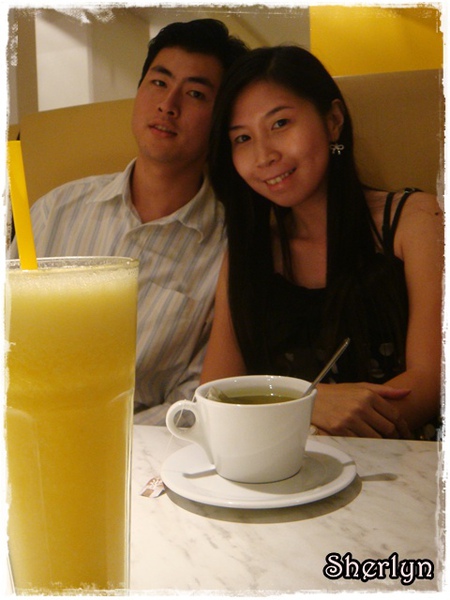 Another clearer pic of jie! cantik kan! nonono!!! u have no chance at all!!!She's married!!!! n her husband was like! OMG! super handsome!
hahaah n no!!!! he's not the one in the pic!! tat's her friend!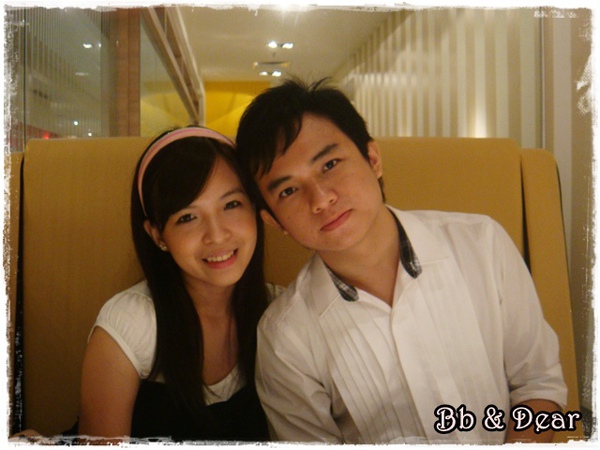 Tat's piggy n bear! i kinda love this pic! the lighthing was great! :p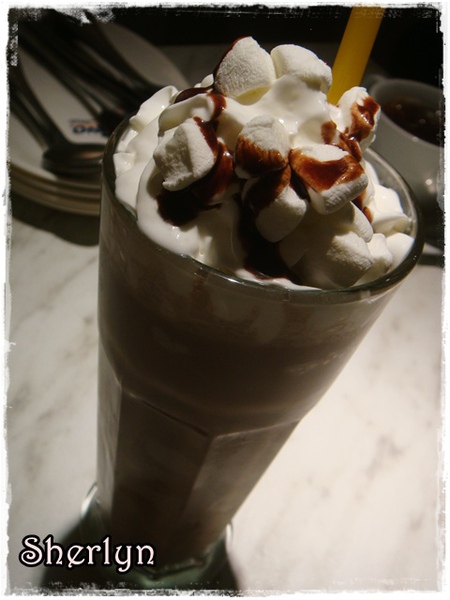 Their must-try item! Marshmallow ice chocolate!!!! my god! my sliver coming out!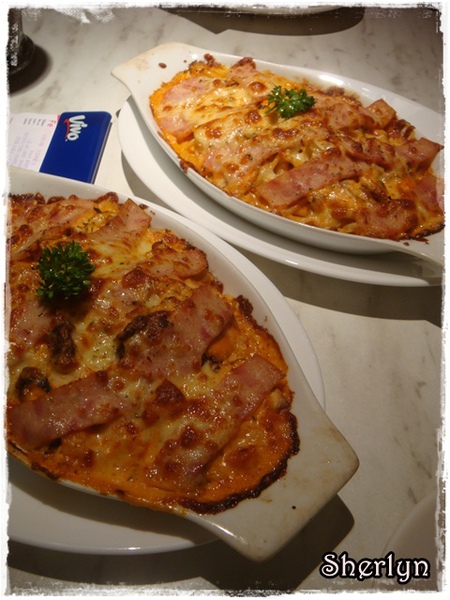 their cheese ham baked rice & spaghetti!!! 5 stars for it!
see how well they baked the cheese!!!!! argggghhhhh n if not mistaken, its around RM10.90~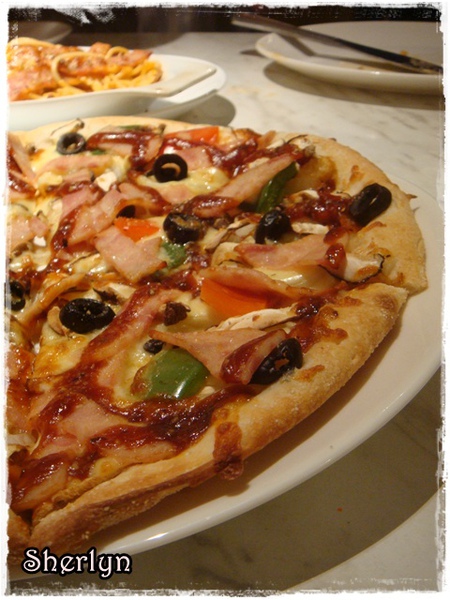 its time for the pizzza!!!!!! EXCITED!!!!!!!!!!!!!!!!!!!!!!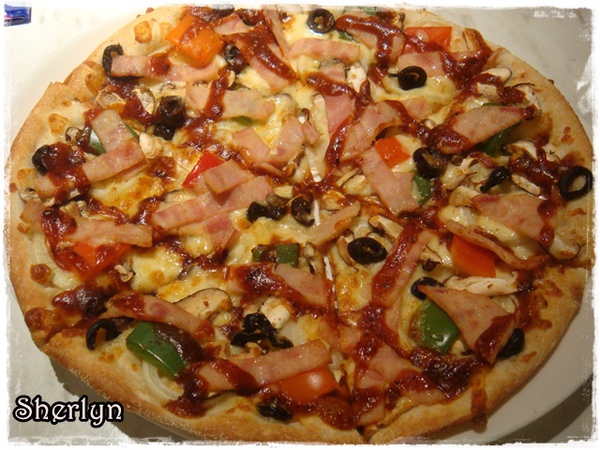 BBQ chicken, regular size, 6 pieces, RM18.90 Free 1 drink~ CHEAP RIGHT!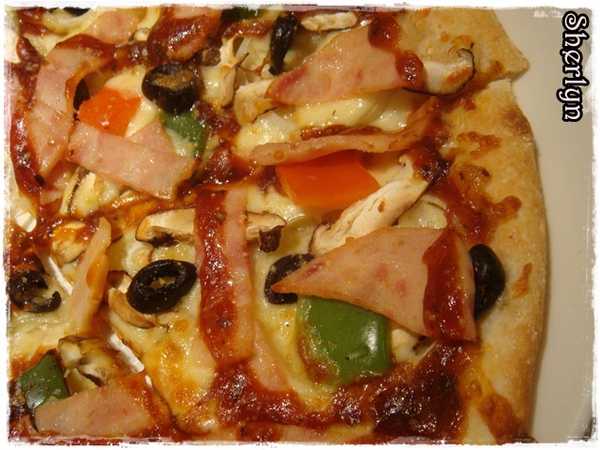 ooohhhhhhsoooooooooooyummmmyyyyyyyyyyyyyyyyyyyyyyy!!!!!!
CHEAP N DELICIOUS!!!!! 5 stars 5 stars!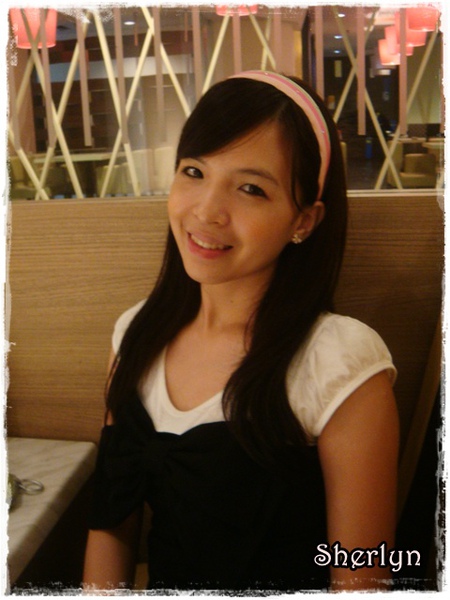 Let's end this post with piggy OVERSIZEDDDDDDDDDD BOW TEE! Love it much?
yeah! I'm gonna tell u wer i bought this top!
*I saw one famous Taiwan Fashion blogger wearing it before! n i fall in love at the first sight i saw it! I was like...korek all the money in my wallet just for this top! =.=""*
ohya!
HAPPY CHINESE NEW YEAR N VALENTINE EVERYONE!!!!!
hmmm may i ask u guys a question?
how u guys celebrate ur valentine?
cz its the first day of chinese new year! =.="""
arghh plsplspls share with me! cz i have totally no idea whether i should got for dating or kisskissnhughug with my family :(
Help me Help me :(
In Out 2 nan =.="
nite!
Love,
Sherlyn
3.38am~ lolzzzz