wah! its beeen sososososoososs long i didnt write about my lovielovie restaurant leh!
BUT before tat....
our small concert will be held tmw!!!!!!!!!
PLSPLSPLSPLSPLSPLSPLS COMEEEEEEE LEH!!!!!!!!!!!!!!
It's the last performance for most of us in MMU!
It will gather all the selected *history song* composed by MMU student!
pls comeeeeeeeeeeeeeeeeeeeeee~ muahaha lol! sibeh hard sell lo!
lolz~ k la! let'a talk about the restaurant~
hmm there r 2 main focus in this chapter...baby N n Fun ok~ hehehe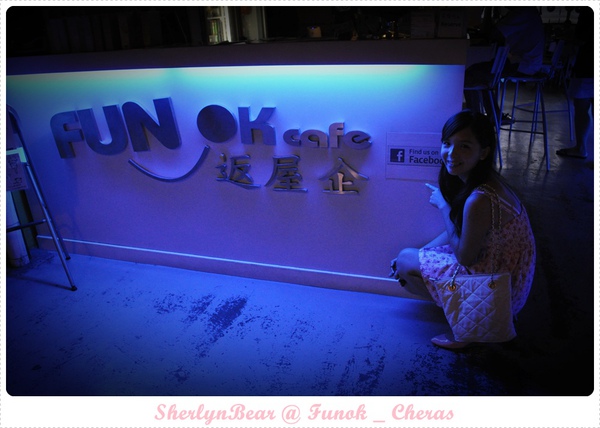 i tot it should be read as *FUNOK!* but it's fun o k instead =.=" means, back to home~ :p
the wheather is not really good tat day! heavy rain! :(( but i guess baby N did a very great job as a beginner already!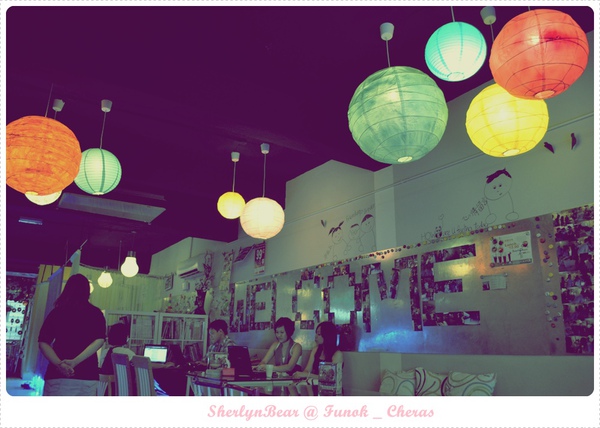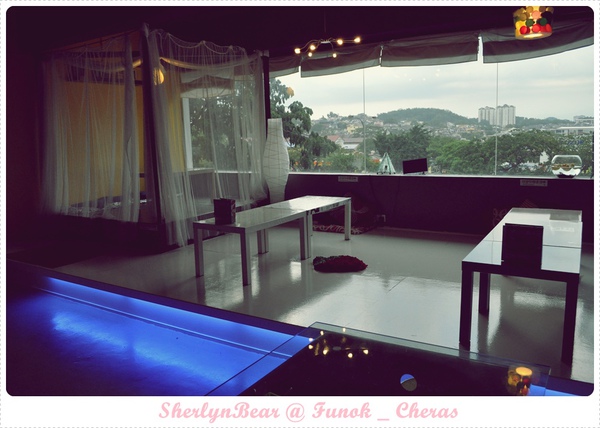 they have few themes there...got bed, toilet n anything tat u have at home!~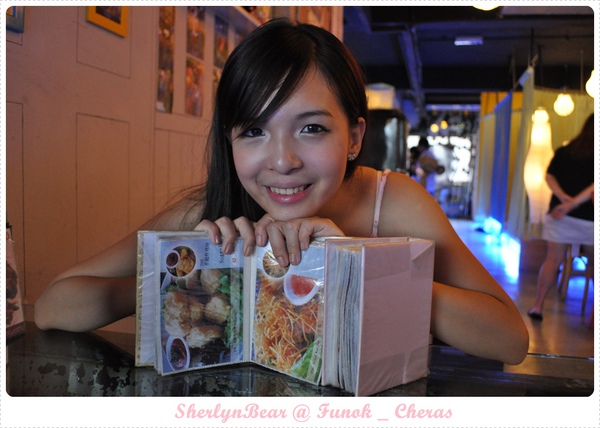 n tat's the menu! so cute right? like a photo album~
see how clear is baby N! oh my! i cant imagine Bear really owned her! still dreaming..=.="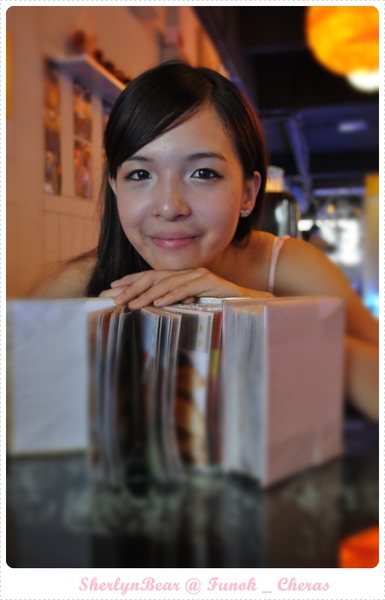 edited using photoscape! now only i know leh...photoscape can really do lotslotslots of effect!! =.=""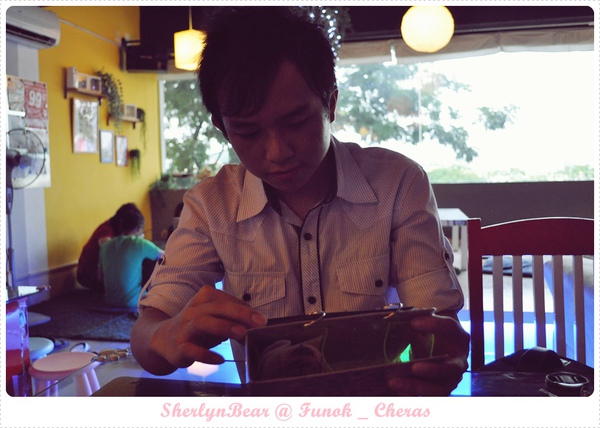 he's sitting with his bac facing the light...a bit dark...heheh lolz! i snap de la! sorry lo! i beh hiao(tak tau) ma!*
same effect!die die oso wan the background blur blur tat kind of feel! lolzzz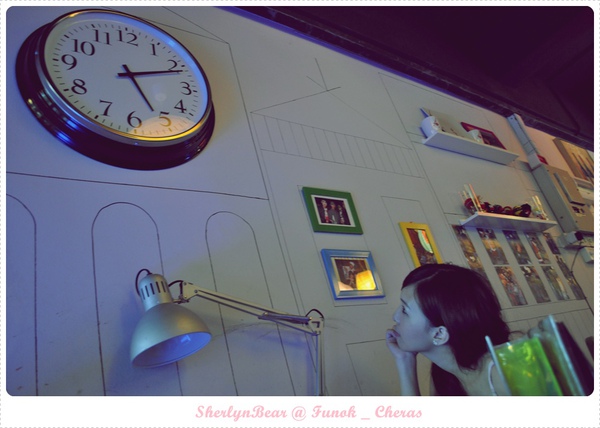 i like tis pic!!!~
the waitress told us that the owner was a designer!~
feel so comfortable n warm! the waitress is really nice n SMILE ALWAYS! owhhh i love sellers smile always!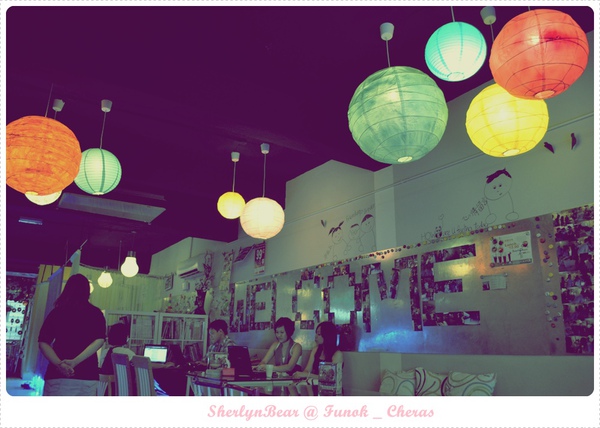 da coloured IKEA's tanglung!~ nice rite?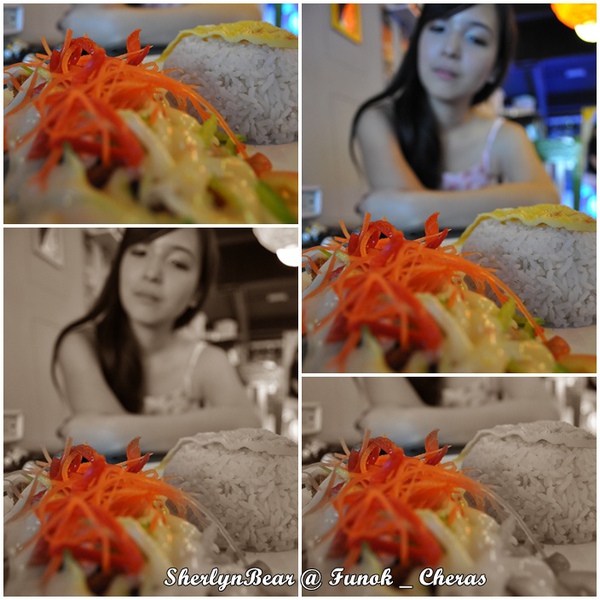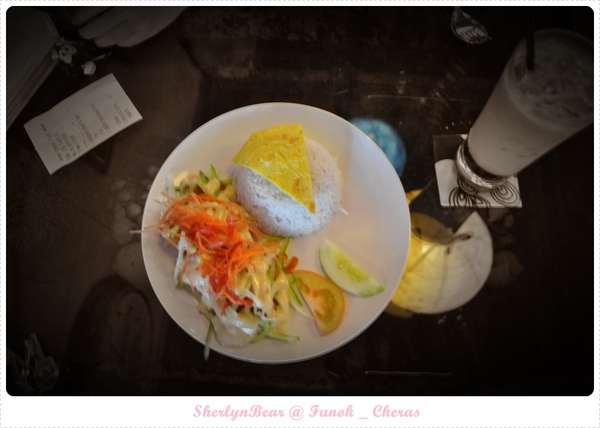 our food! both look the same! so we just took 1~ hehe n i tell u wat! it really taste so *homeee* :)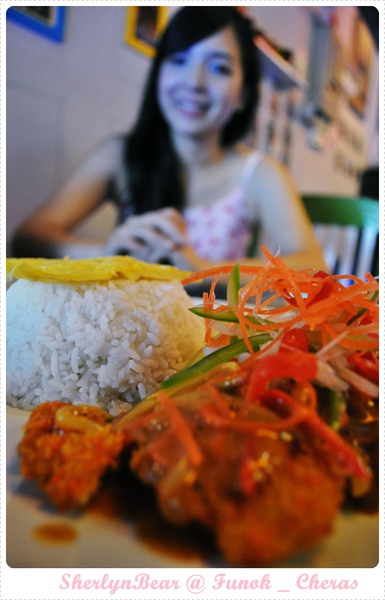 DELICIOUSSSSSSSS! especially the chicken! freshly fried!~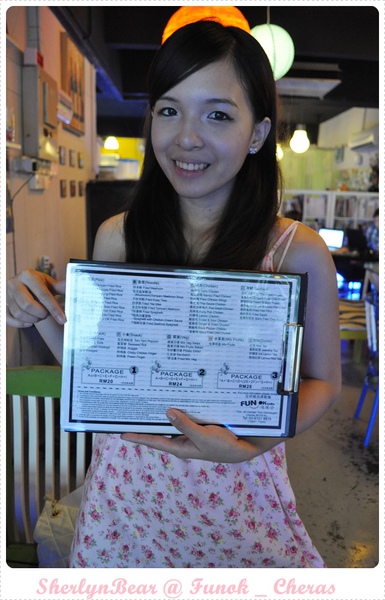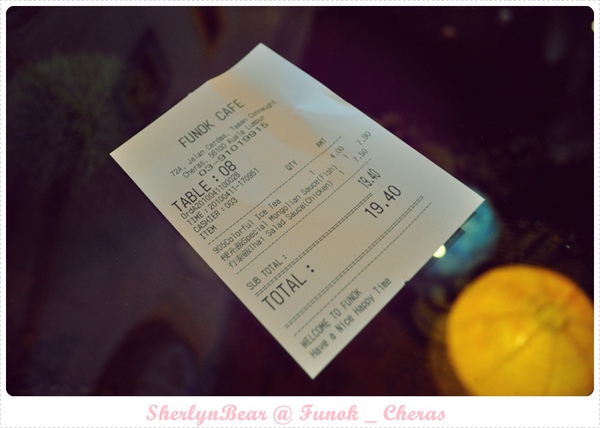 RM19.40~ quite cheap ba~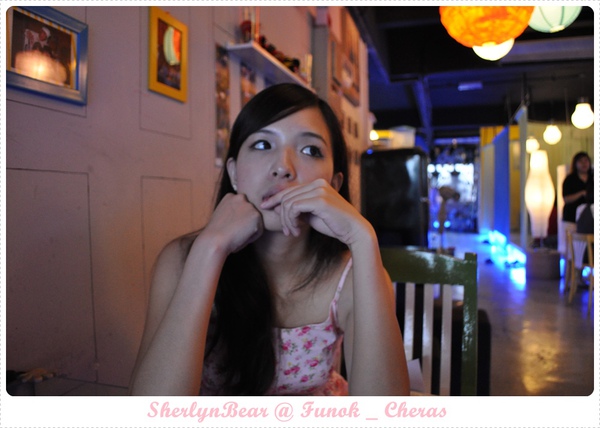 m curious....!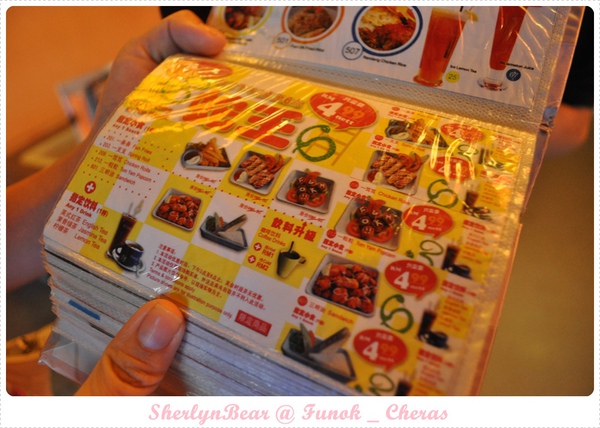 \
they have promotion package start from 4pm-6pm!~ RM4.99! gonna try out next time!
n...
n...
n...
CAMWHORE TIME!!!~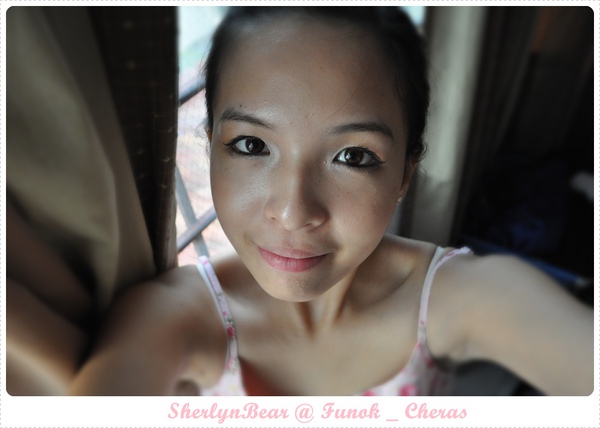 sibeh clear ok?! all my redness n blackheads r so obvious!
*say halo to my highway forehead*:p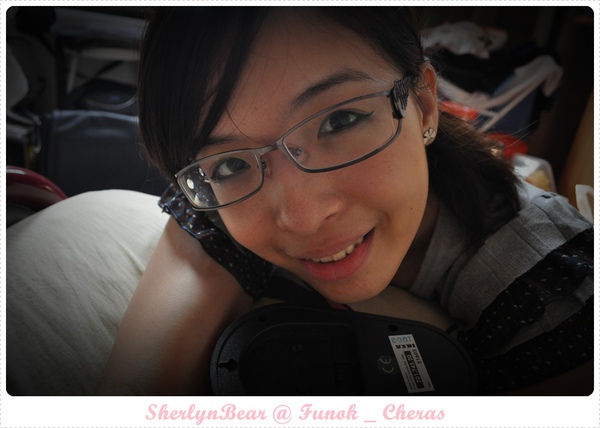 Sherlyn in spec?!
tat's the spec from my bro! got power one! my contact lense were finished n ive got no choice =.="
Fun ok Location :
72A Jalan Cerdas, Taman Connaught, Cheras 56100 Kuala Lumpur.
Kuala Lumpur, Malaysia, 56100
Open :
Sunday - Thursday 12pm - 12am
Friday - Saturday 12pm - 2am
Reservation number :
03-91019915
Choices :
Western food, from RM5-RM17
Free wifi + Pork Free~ :p
Visit their facebook here

ps: I CANT VIEW MICROSOFT 2007!!! @$&%$## jumping here n there to do assignment! =.=""
pps : Baby N! I LOVE U!!!!!!!!!!!!!!!!!