西门町
xi men ding~
在基隆那里看到这个小孩真的很可爱!一直爬上去又滑下来!我想,就算重复800遍,他都不会腻呢!
好可爱哦!!!
saw this kid at Ji Long there! he's just way too cute ok! keep on sliding up n down! so cute la!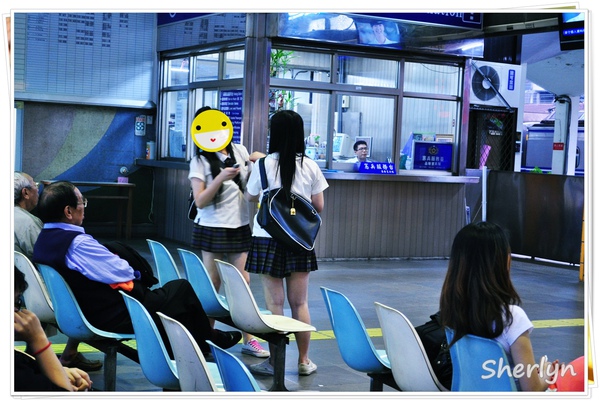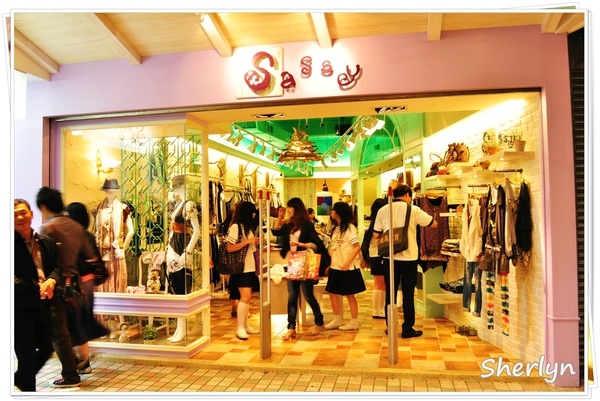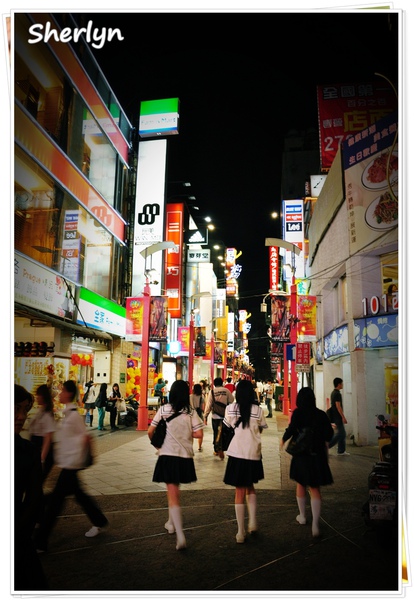 他们的校服!
their school uniform!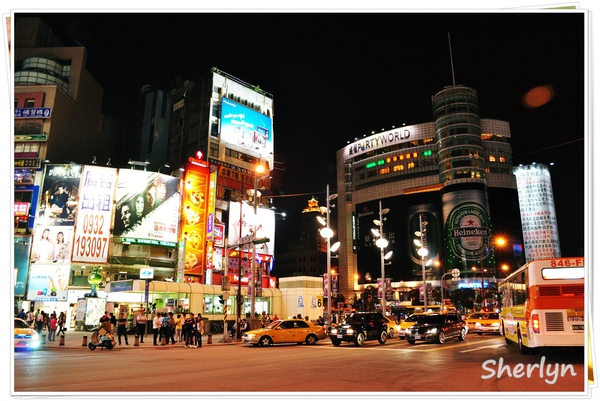 西门町外观!~
xi men ding overall view~!
他们的戏院!戏票还蛮贵的!NT200+ 一张票~!而且,他们的英文戏都是已经翻译成华语的哦!
their cinema! the tickets r a lil expensive! NT200 + per ticket....
most of their english movies were already translated n recorded in mandarin~!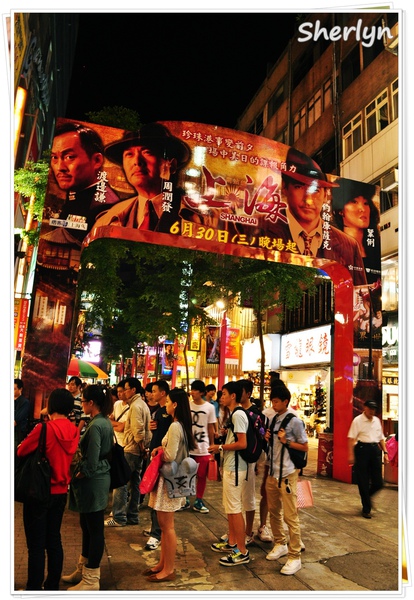 西门町真的有很多街头艺人!画画的真的还蛮多的!什么类型的画都有!
喷漆的,水墨画的,画人像的。。等等。。。
there r lotsa artist along xi men ding...they have lotsa kinds of art!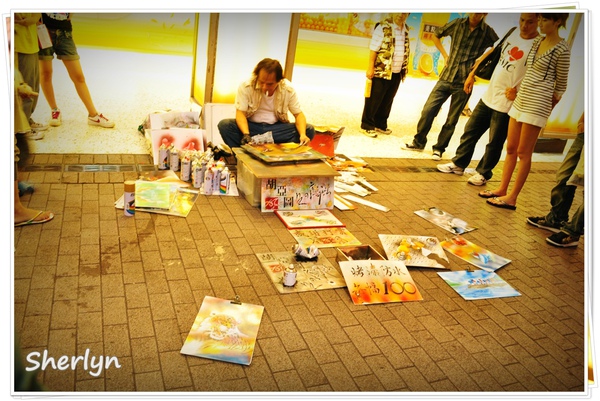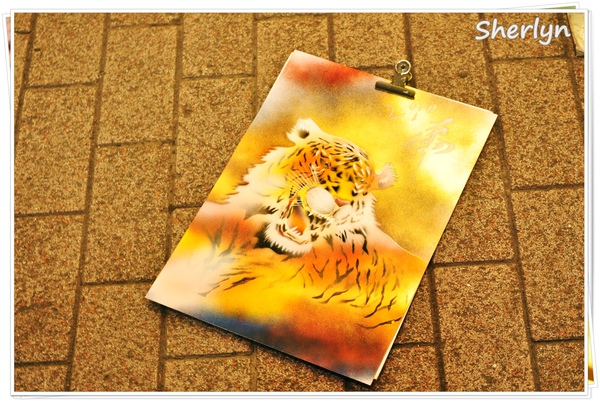 这是喷漆的耶!是不是很强!
the spray-ed tiger!
水墨画!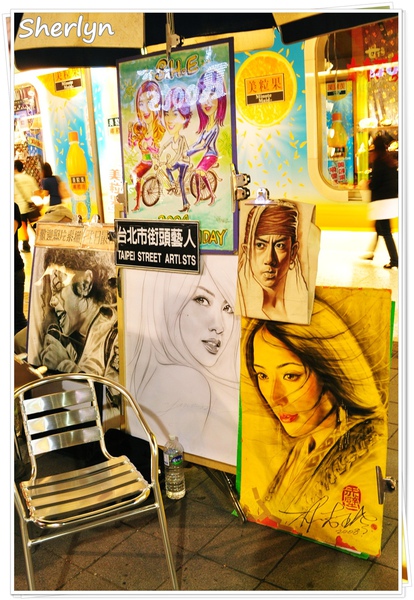 人像画!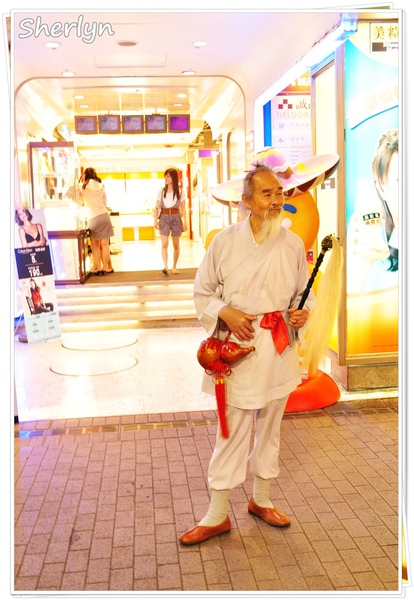 算命师!哈哈!可爱吧?!
penilik nasib! cute right?
必吃 #1!继光香香鸡!

must try #1! popcorn chicken!!!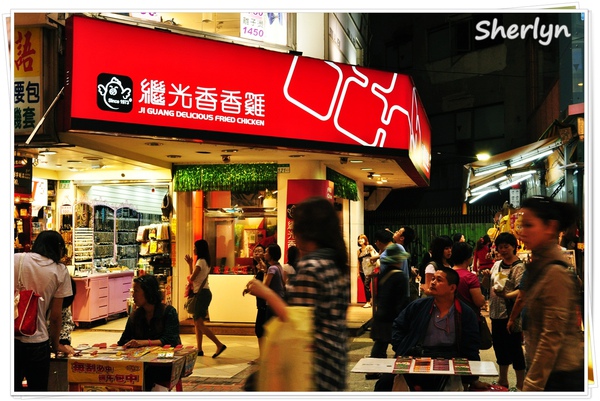 我只能说,真是太好吃了!台湾最出名的。。不愧是鸡!什么样的炸鸡都那么好吃~
the popcorn chicken is really really nice! a lil spicy that kind! n the most important is..fresh fried!
必吃 #2!阿宗面线!

must try #1! Ah zhong mee soup!!!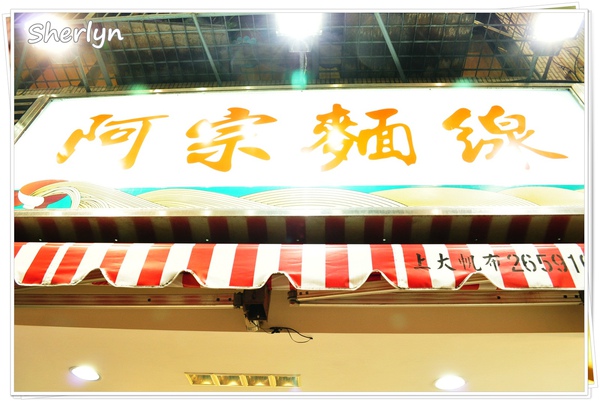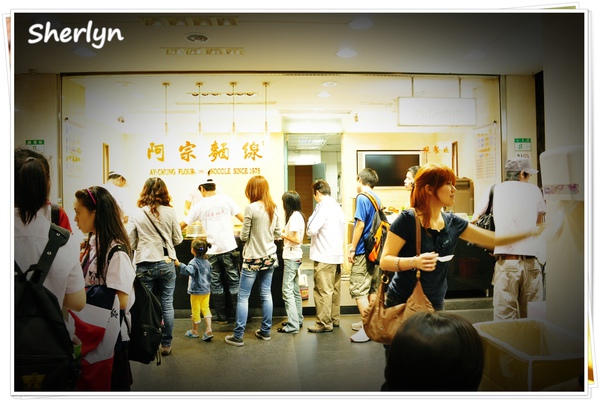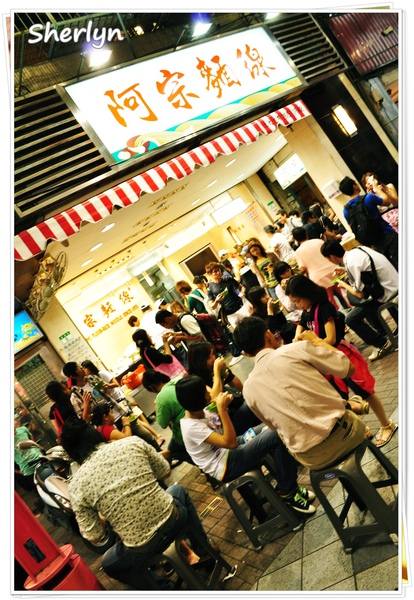 人超级无敌多!很多人还站着吃呢!
seriously crowded with ppl! some not even have place to sit!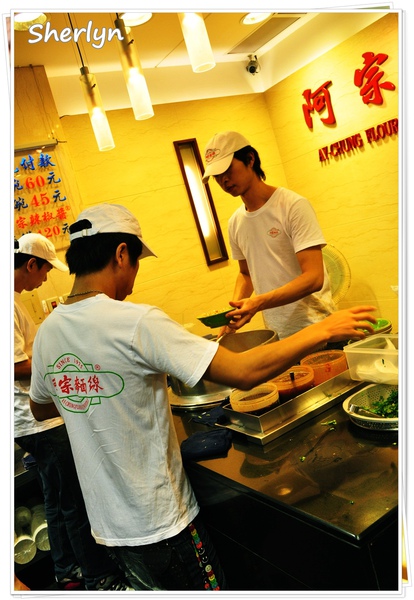 他们家面线真的很幼很滑!一下子就吞进肚子里了!
their mee is really soft! can just straight away swallow it!
他们的水果真的很大而且很新鲜!不过超级无敌贵!一包芒果竟然要NT100!!!!!
their fruits r very big n fresh! but its way too expensive! NT100 for just a pack of mango! not very big tat kind! :(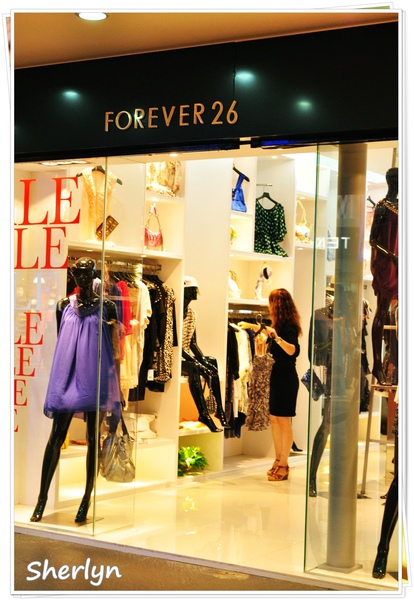 Forever 26????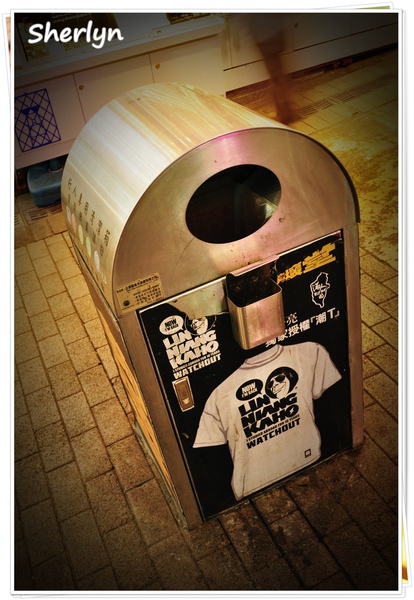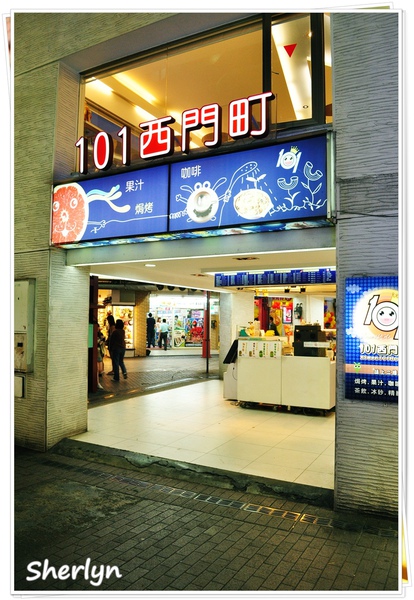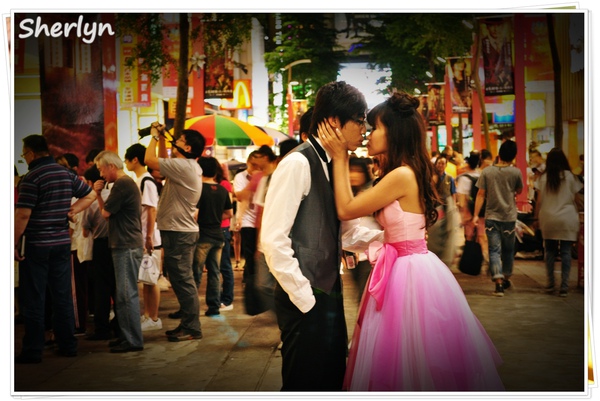 又一对新人在拍照!
another couple shooting their wedding photos there!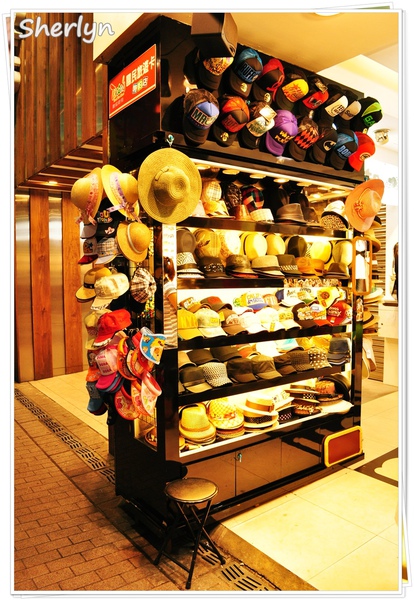 那边有卖好多不同款式的帽子!也是在这里。。。我遇见了我想要已久的can can hat!
there r lotsa small stores selling various kind of hat! n yeah! tat's the place wer i got my can can hat!!!!!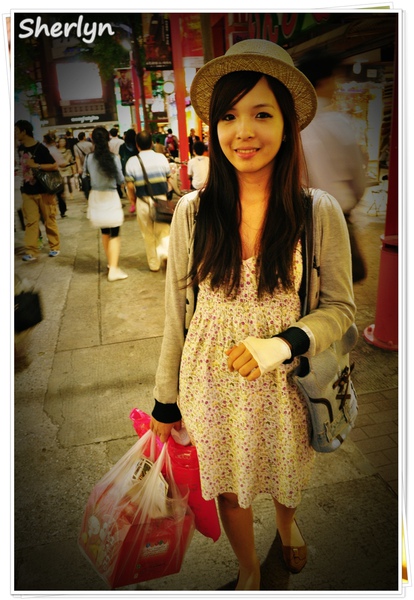 向偶像致敬吧!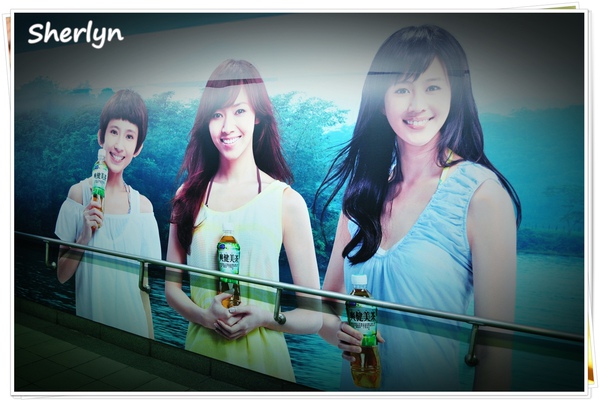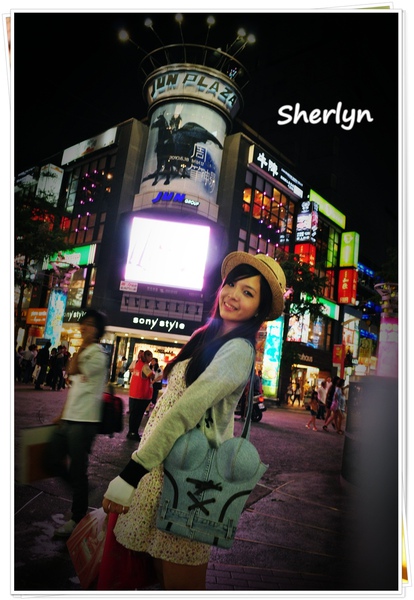 短发的我!哈!
me in short hair! :p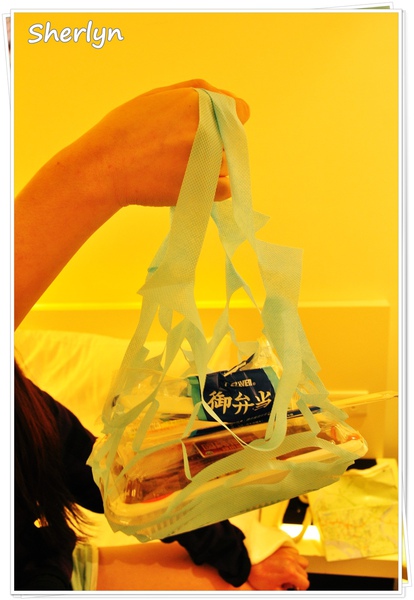 我们的宵夜!这种防热的带子,你有看过吗?哈!他们真的太有创意了!
our supper! have u ever seen tis kind of bag? OMG! so creative right?
lolzz i miss the supper night much!
好了,第五天,就在此告一段落了!期待下一篇!还没看到照片!但我已很想念了!
ok! yeah! tat's the 5th day! finally its done! awaiting for Day 6 picturessss! stay tuneeeeee~