YES! Finally i've got to blog about this..
Unfortunately, Mr.Bear is not by my side at that time..
Therefore, no nice pictures taken k?
but still, i'm really excited to share my first ever self hair dye experience!!!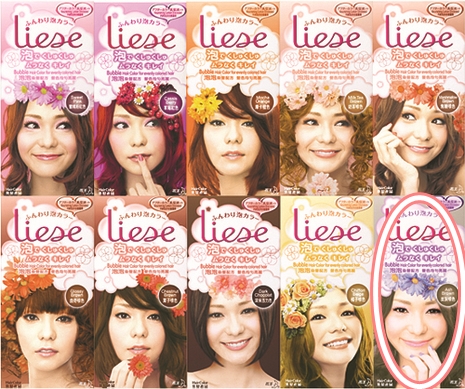 They have a wide range of colors! I decided to go for Ash brown due several reasons~
1st is bcz i've seen lotsa Singapore bloggers blog about this hair dye in Ash brown color! Including Dawn Yang!
ok, i dont know how u guys think about her..but i thought she's really cute! *Without thinking of the plastic surgery part*
2nd is bcz...now only i know..the color that i dyed previously is Ash Brown!!!! =.="""
it's just tat maybe its the first i dye my hair..therefore, the color doesnt really show up! but it shows now!Mad excited!!!!
this is how it looks like~I didnt really got to snap a picture of it cz i;m really nervous!
Havent done this before!
So, before all the hair dye thingy..skin allergy test is really important!
I took this test before i dye my hair cz i heard quite a lot of times from those Taiwan Entertainment show which stressed a lot of skin allergy test!
n no worries if u do not know how to do it cz everything is inside the box inculding all the instructions~
I'v done mine for twice, first, i waited for 30 minutes n 48 hours for the later...
I've done lotsa research before i decided to dye my hair myself since i'm a very kiasi person..=.=" n i really dont want anythign bad would happen!~
After the 48 hours, which enough to prove that i'm free from any skin allergy, i get my process started! yihoo!
This is wat i found from their site...The procedure is totally the same as wat u can see in the picture below~

n here r some behind the scene photos~ haha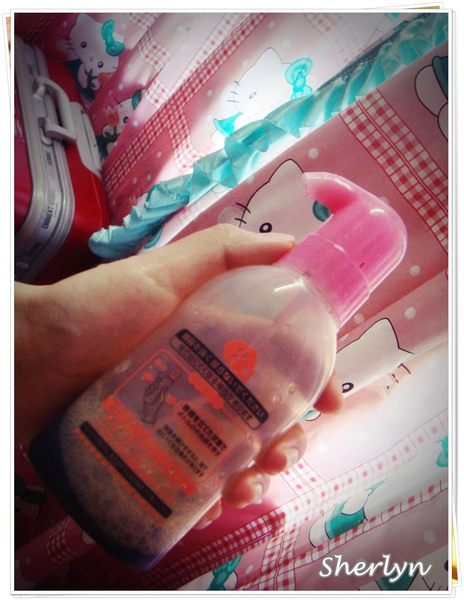 Oh ya, the bottle above is provided~ including a pair of gloves, 2 bottles of hair dye content n a small pack of hair treatment lotion~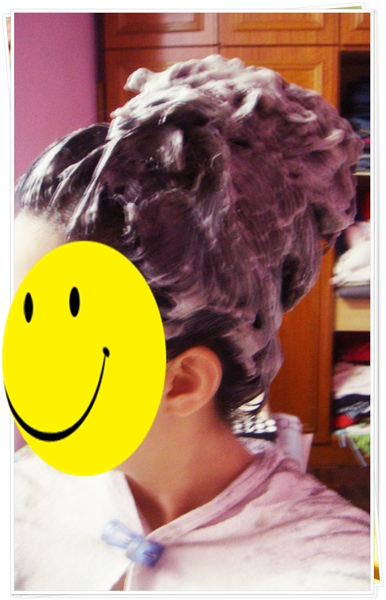 see the bubbles? weee~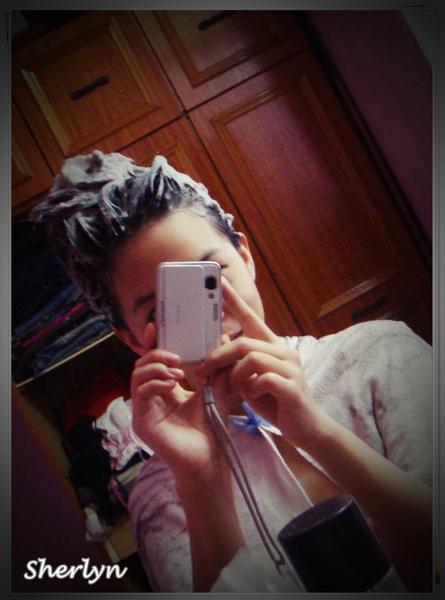 I left it for around 30 minutes since my hair is long~
n Here is the result!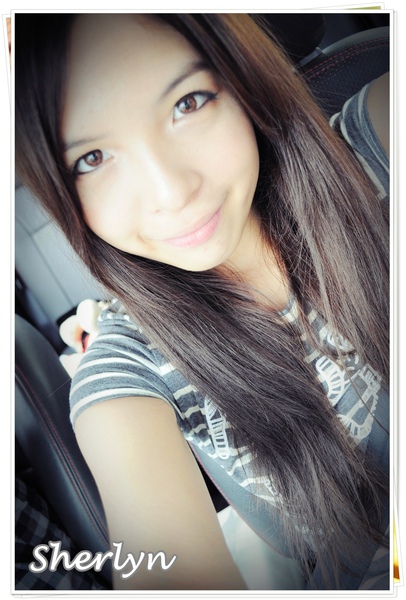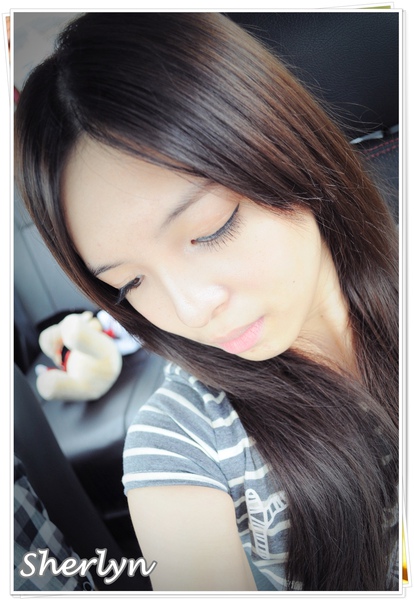 *The top part of my hair is still in ash brown color~ i took this picture in the car tat's y cant see the color of the top part!will take more picture of my hair in future*:p
The color was really even! SUper easy to use!
I've read some bad reviews of this product too at the same time..
U can see here...What i can see there most iinclude hair becomes really dry after using it & bad smells!
I was a lil worry at first! but it didnt happen at all!
As u can see from my picture....it actually softened my hair well!
I dont know how long will it last....n i think tat's the only question tat i cant really answer wen ppl ask me~ lol haaha
If any one of u tried this product before, share with us k? Jiao Liu Jiao Liu :p
Important notes :
1) Please do the skin allergy test 2 days before u dye ur hair. This procedure is a must to avoide any unforseen circumstances eg. Itchyness, redness etc
2) Do not wash ur hair 2 days before u dyed ur hair. This is to create a protector layer to prevent the hair dye touches ur scalp directly.
3) Please do not dye ur hair if u r having PMS! Bcz that's wen u body n ur skin r at the most sensitive time!
4) Use 2/3 box for short hair, 1 box for midlength hair (shoulder length), 1.5 - 2 boxes for long hair.
All these information were collected from my research from various sources including various bloggers reviews like Dawn Yang, The Miracle Seasons, forum about bad reviews*click*, entertainment show hosted by professional hair stylist like Xiao Man Lao Shi and even the administrator of thier FB fan page itself.
This product in some designated watsons in Malaysia only, which include :
HOLIDAY PLAZA
SUNGEI WANG PLAZA
CHERAS LEISURE MALL
...MAHKOTA PARADE
KOTA RAYA
KOMPLEKS M.P.K.S.
BANDAR UTAMA
SELAYANG MALL
PLAZA BCB
BUKIT RAJA SHOPPING MALL
SUMMIT PARADE
TERMINAL ONE SEREMBAN
IOI MALL
ALPHA ANGLE SHOPPING
AMPANG POINT SHOPPING MALL
THE MALL
PLAZA METRO KAJANG
THE MINES SHOPPING MALL
KINTA CITY SHOPPING MALL
SUNWAY PYRAMID
KUANTAN PARADE
PLAZA ANGSANA
PLAZA BUKIT MERTAJAM
AMCORP MALL
MEGAMALL PINANG SHOP
SURIA KLCC SHOPPING CENTRE
USJ SUMMIT SUBANG
CITY SQUARE
CENTRAL MARKET
MID-VALLEY MEGAMALL
IPOH PARADE
CENTRE POINT SABAH
PRANGIN MALL
GURNEY PLAZA
JAYA JUSCO MELAKA
IOI MALL SENAI
KLANG PARADE
ALAMANDA SHOPPING CENTRE
PLAZA SHAH ALAM
GREAT EASTERN MALL
SUNGAI BULOH
THE CURVE
KOMPLEKS STAR PARADE
SHAH ALAM CITY CENTRE
JUSCO SEREMBAN 2
JUSCO TEBRAU CITY
JUSCO EQUINE PARK
KOMPLEKS CHANGLOON
QUEENSBAY MALL
JUSCO CHERAS SELATAN
PARKCITY MALL BINTULU
TESCO EXTRA CHERAS
PAVILION KL SHOPPING CENTRE
TESCO TAIPING
AEON BUKIT TINGGI SHOPPING MALL
ONE BORNEO KOTA KINABALU
AEON AU2 SHOPPING CENTRE
CARREFOUR BUKIT RIMAU
BINTANG MIRI SARAWAK
CENTRE POINT KK
KOMPLEKS ARAU
Hope all the information helps :p
ps: Right click --> View Picture if u cant see the procedure clearly :p