yuhoo! here's my 2nd make up post~ *click here for the 1st one*
ohya! sorry for the bad quality of the photos :( cz my camera is with my mom n i ve got no camera anymore for this period :(
all the pictures are take using webcam!~
n i hate the quality! cz i cant even see the purple color eyeshadow in any of the pictures taken....sighhhh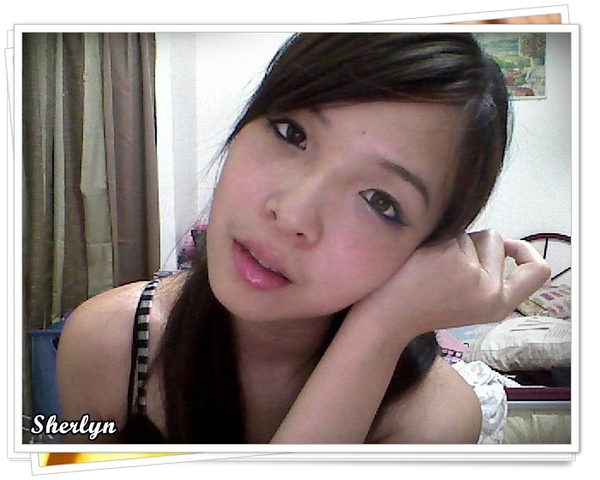 so here's the Face of the Day~
I'm going to friends birthday celebration after that....so, i was thinking of doing a simple + romantic make up~
For my face, i use Skin Food Mushroom BB cream + Laura Mercier face powder..
its almost the same with previous post..the only different is the eye part *long instead of round*, the cheek part *natural instead of peach* n the lip gloss *transparent instead of pink* that i m using~
i prefer blusher n lip gloss which provide natural effect so tat the focus will be on my eyes~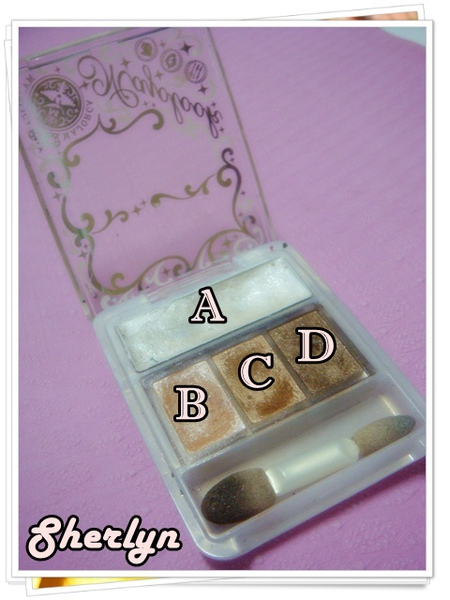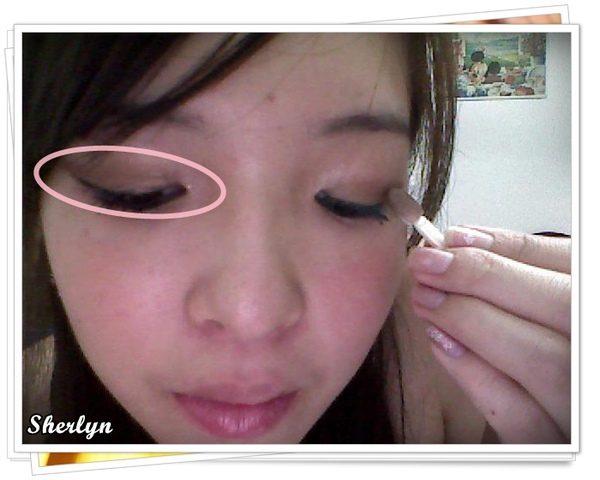 i use Majorlica Majorca's eyeshadow palette *same as the previous one* n Mac purple eyeshadow for the area around my lower lashes~
as u can see from the picture above, im actually lengthen the eyeshadow D so tat my eyes will look longer~
I've skipped color C this time and used color B as the base before i apply color D.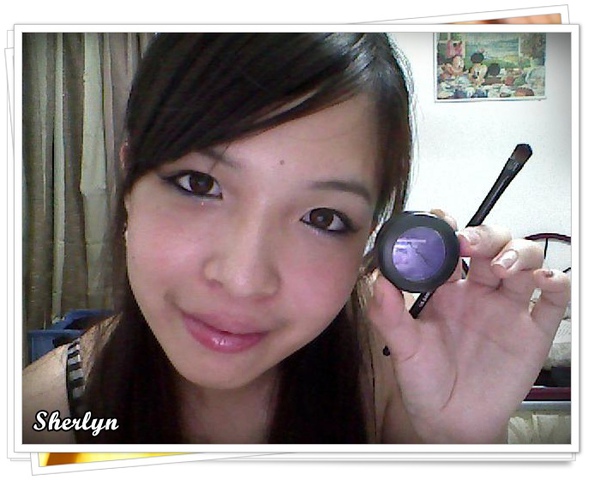 here's the purple Mac eyeshadow that i used for the area around my lower lashes.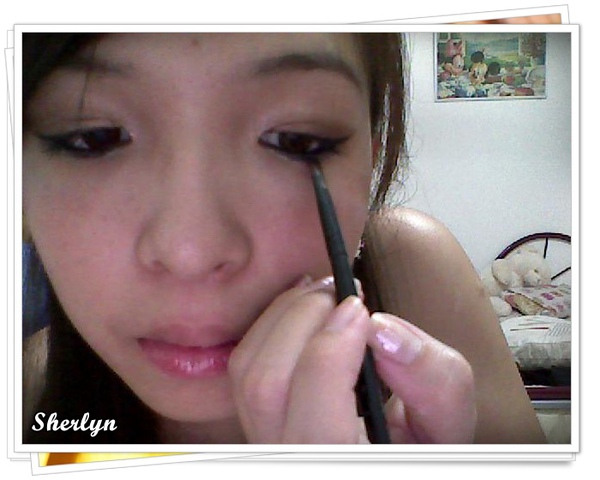 Apply again after ur mascara if u wan~ *to make it more obvious*
For eyeliner and eyelashes part, pls refer here the 1st one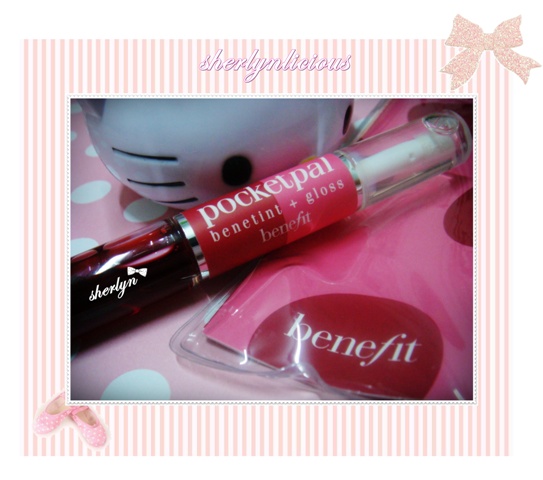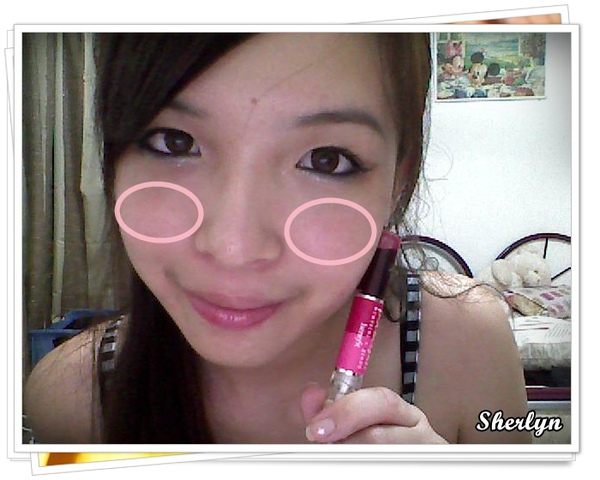 yeah! tat's the benetint liquid blusher from benefit.
lip gloss is on the opposite side~ in transparent color...
i love benetint so much as it blends really well with my skin...n the lip gloss is really nice! highly recommended product!
n i m done!~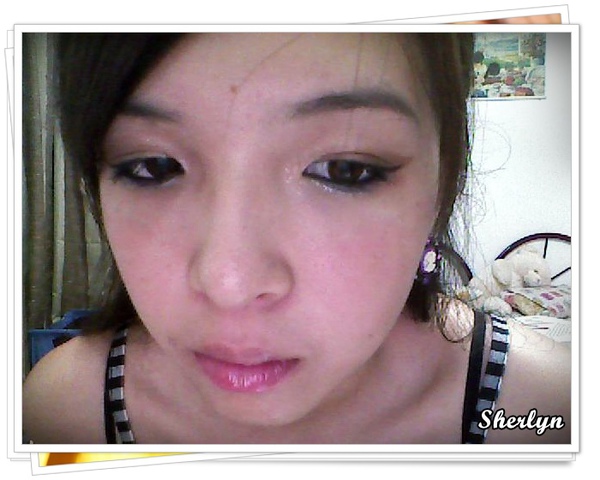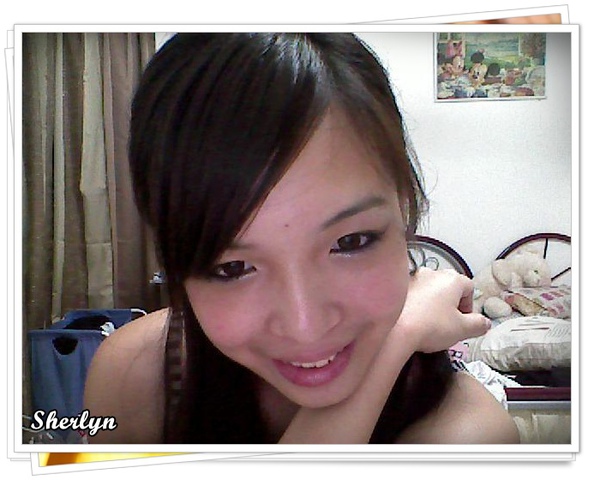 will try to take clearer picture next time!

ps:
(1) i will be having a photoshoot tmw for my fashion diary!!! arghhh very nervous arggg!!!! cz the camera man is not Bear! he's a pro instead! wish me luck~
(2) more n more assignment again! my schedule all pack! will be having a fashion show next saturday + a singing competition on the same day =.="""" +++ 1 assignment due date + 2 presentation + 3 pending assignment! =.=""" HELP!!!!!! + + + Bear;s birthday!!!!!! ok la! atleast got few hours that i can relax!
(3) hope u guys done mad with the poor photo quality k? i will find a camera soon! :p chao~