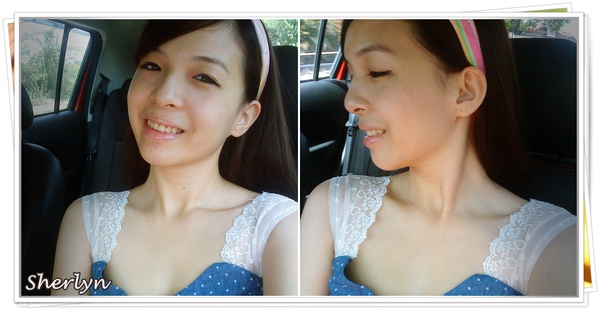 ya..talk about Sunday..
I went to Bangsar with Bear to find some jobs at Bangsar's boutique..
Cod-ed to get my Scallopy jumpsuit as well! yeehooo
ok..bac to the topic...
I really really wish to work at T shop...however...there isnt any vacancy.....
n what comes to my mind was R boutique...
I love their boutique so much cz they sell Korean based clothes..n u know how much i addicted to Korean style n all those ribbons!
Bought from them before n the quality were so good!
They r actually launching another new boutique right under T boutique (C boutique), n which T also recommend me to try out their boutique..
n yes! i did tried out...n i only went for 1 boutique cz i thought i really love that boutique n seriously i wanna work there!
After some talks...the boss asked me to waited for reply in these few days..
I'm kinda upset cz i know i may not get the job..cz usually..if they want u..they will straight away hire u..i guess la..
cz tis is wat happened during my working experience in fashion boutiques before i came to uni..
n i did apply for part time job through job street...
i'm actually kinda pessimistic...but i guess i shouldnt!
cz i know wat i want to do n i really gonna stretch it out!
i really wish tat i can tell C boutique's boss that i can! pls let me try!
cz in my past working experience...i used to be a top sales for several times...
n i really in love with dealing with different types of customers...n i guess i can reallysatisfy their needs n wants at the same time!
cz m a shopaholic like those gals in elsewhere!
sob...sadly..i didnt tell him such thing..cz i guess i shouldnt...cz this should be told by my previous boss herself but maybe not me...
cz it might shows tat m arrogant..
m a little confuse...cz i have confidence tat i can surely work well if i ve got the chance!
but at the same time...i have no confidence to voice it out..
sigh....always like tat...
anyway..ive applied few jobs through job street as well..
all the thing tat i wanted to say is..
I WANT N NEED A PART TIME JOB...N THERE'S ONLY 2 REASONS,
1. is bcz m goin to US for work n travel on September....i need some money...n i know..i cant possibly earn RM10k in these few months..but atleast i try my best to earn as much as i can..
2. is bcz i shouldnt have made tis decision! i dont wanna put another heavy stone on parents..they had done their part well for raising me up until now...n i guess they should have rest now since m graduating soon, hopefully. I brought tis issue up several times n m really glad tat my parents were really support me n asked me to do whatever tat i wish to do so tat i wont regret next time...
Actually, there's a 3...i mean...i need to polish myself before da programme rite? i wanted to be presentable n let the employers know tat YES, I M READY FOR ALL THE CHALLENGES ON WORKING ABROAD!
argh..i never know tat i ve typed tis story in such a long way! =.=
Anyway....i'M just wish tat C boutique will employ me!
by the way..i will still continue looking for jobs...
BUT! da bf got a rest today~! it was all in sudden n we deiced to go Old Blossom n I City! OMG! M SO HAPPY!
M DYING TO GO THERE FOR A COUPLE OF MONTHS ALREADY!
n thank god! yes! i made it! oppsss...tis should be in next post! ok! next post then!
Back to Sunday;s outfit!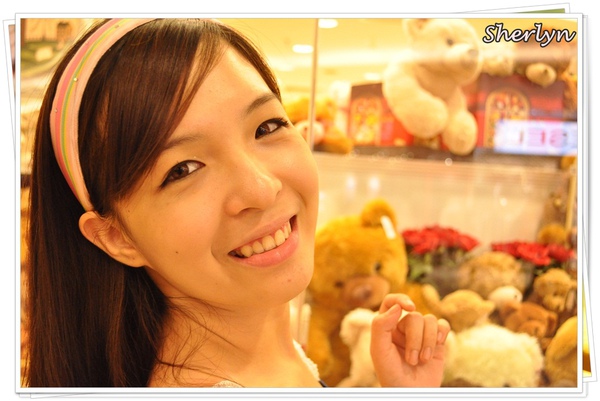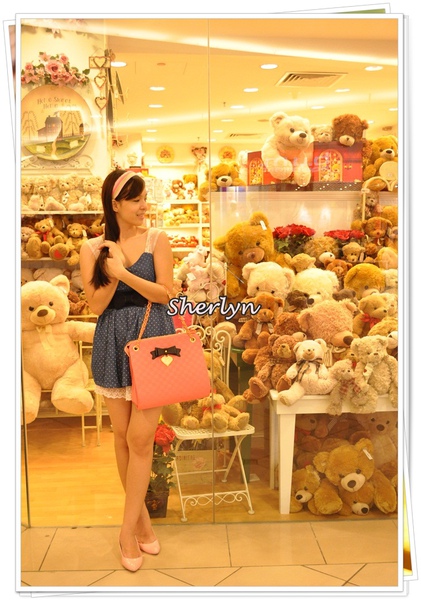 yup! da lovely polka denim lacey dress from Trend Reports!!!!!!!
it's a dress on Kim but a top on me! lolzzz seriously, i think m a double kim! haha
*search her blogshop n her link at my side bar, i FEED-ed her blog! lolz*
n yes!!! da same bag again!!!!! =.=
why not right? n now i found 3 outfit to pair it with! smart or not! zzz ha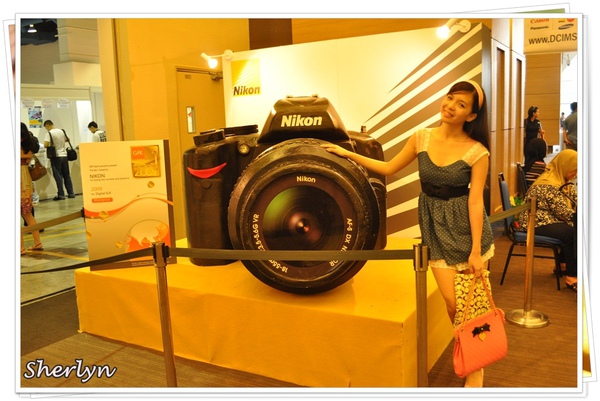 yeah! went to Midvalley for DCIM! da bf was dying to go there n da gf was dying to go bangsar! so DEAL! hahahah
anyway...i almost faint there..cz its too bored! i dont know anything about DSLR n wat leica or what i dont know how to spell!
just know tat that bloody camera cost RM100k!!!!
Here's a photo taken using that bloody expensive camera!
all i know is WOW! SHE'S SO PRETTY N HOW COME THE PHOTO IS SO BLOODY CLEAR!!!!!
see more HERE
n...here comes da precious moment!!!!!mix n match! try n buy!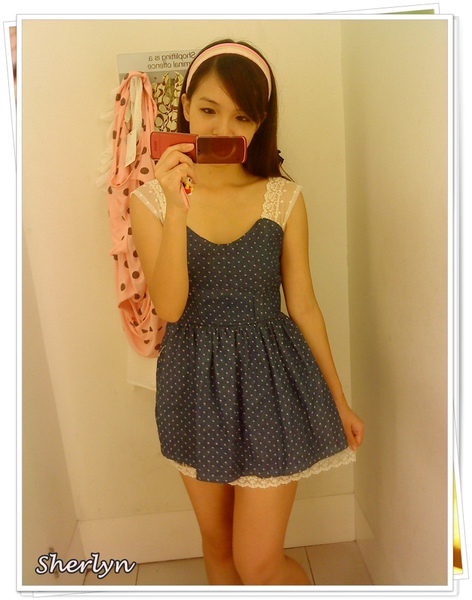 ooppss..tat's my own dress la! i wear black shorts inside de ok! its jz tat it cant be seen through tis photo...
i dont knwo how u feel..but i seriously love the lacey part on the shoulder! so girlish! lovelove!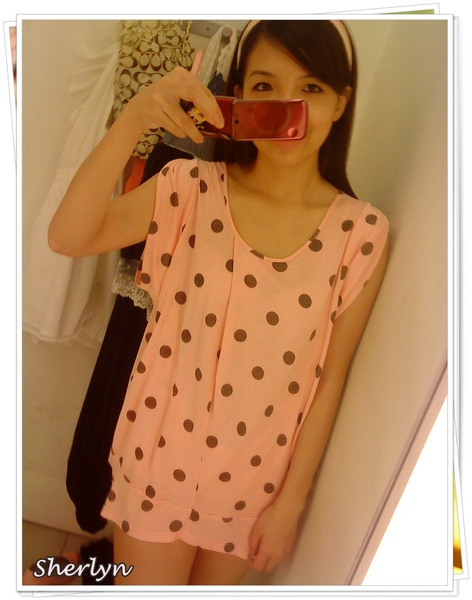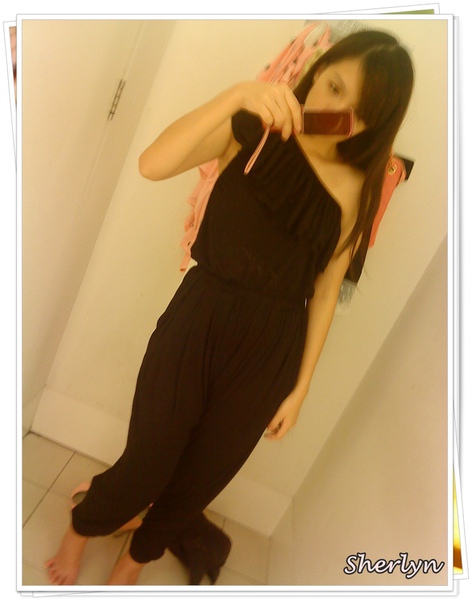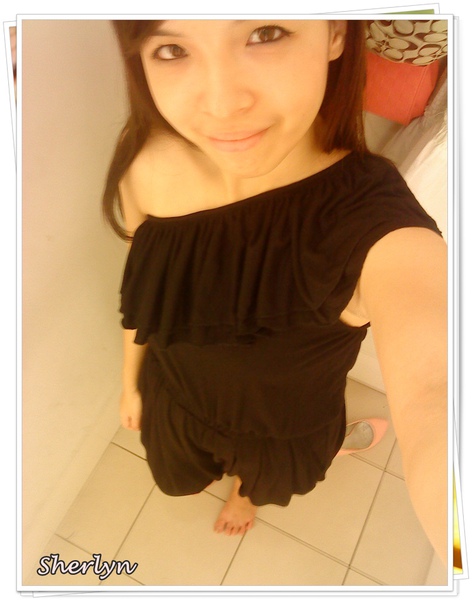 P&CO loves! da pink polka dot priced at RM99 n i forgot the price of the toga jumpsuit..most probably > RM100!
i didnt get both of them n tat's my first time trying on long jumpsuit!
how does it look? m i suitable for it?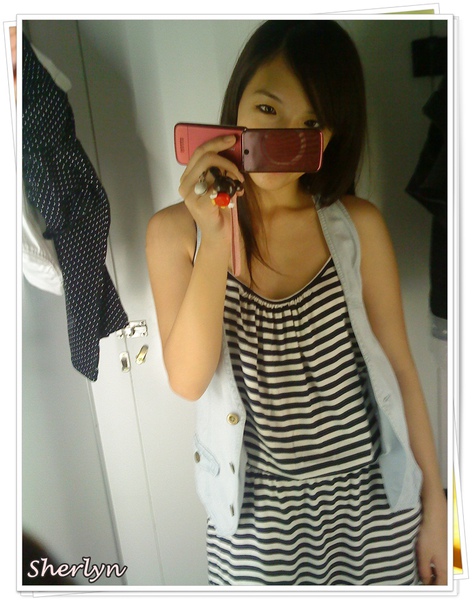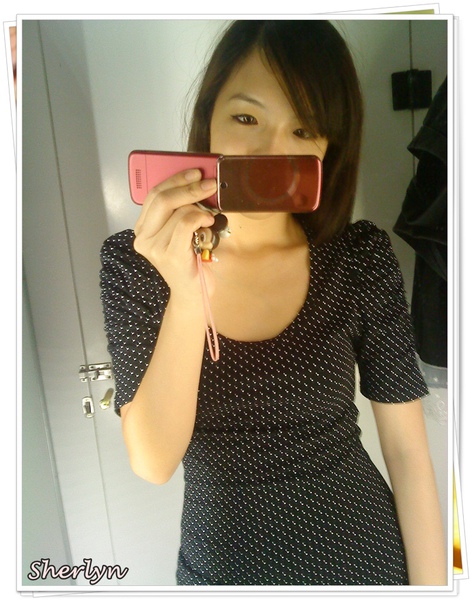 Cotton on loves!!! i wanted to buy at first..but right after i come out from fitting room, i saw a girl wearing the exactly same top..orz...
so...a NO for this...=.=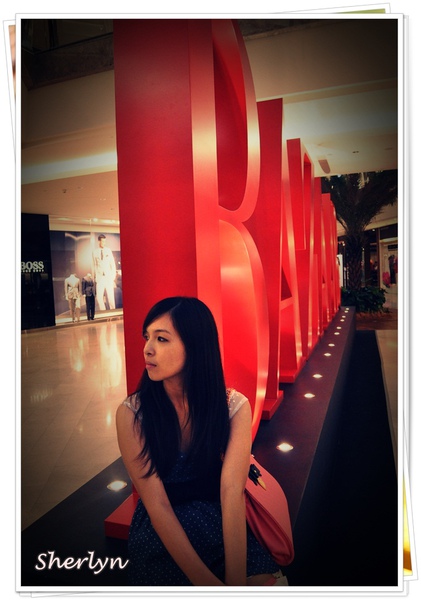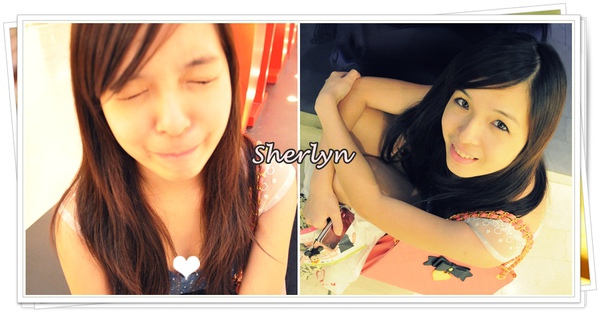 Stomache...Y!!Y GALS!?
so..the happy ending for sunday was....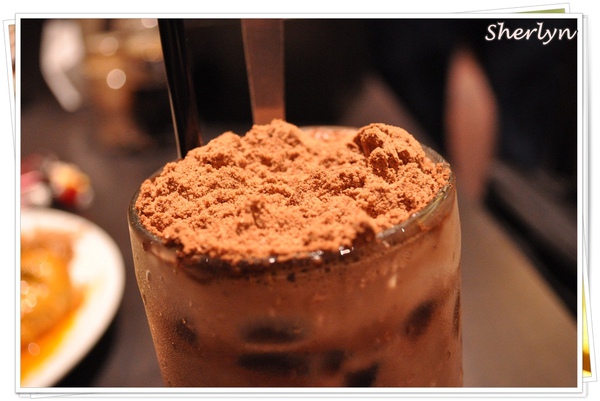 TADAH!!!!Milo Dinasour from Pappa Rich! OMG! this is definatelty important especially for a gal who r having PMS!
PS :
yeaH!!!! TMW! Let's talk about Old Blossom Box Store k?
ps 2 : PLSPLSPLSPLSPLSPL N CHANTCHANTCHANTCHANT...JOBJOBJOB PLS COME TO ME.....AZAAZA FIGHTING!!!!!!!!!!!!