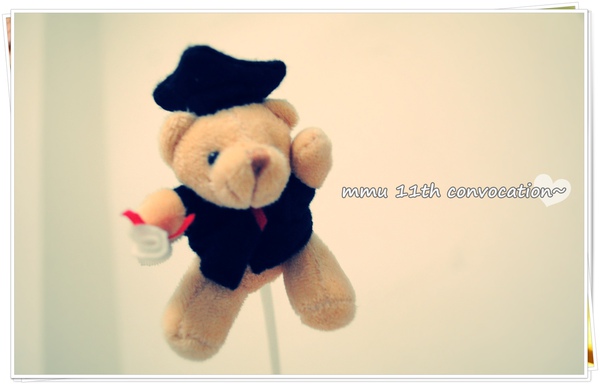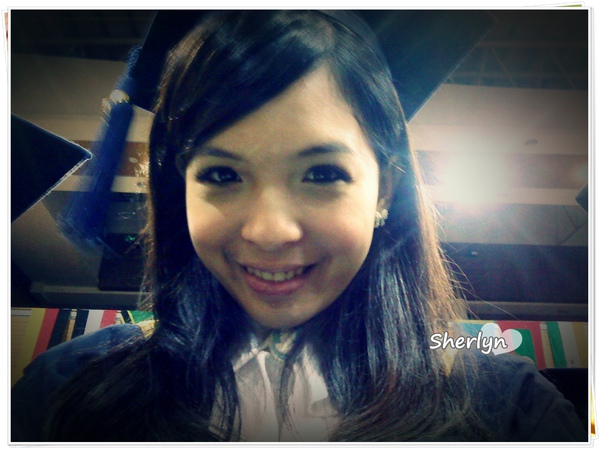 Me, taken using my lousy phone when i was seriuosly boring n hungry in the hall...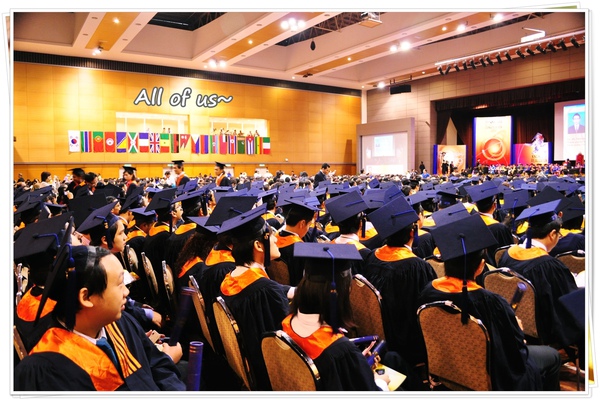 I love this viewwww!~!!!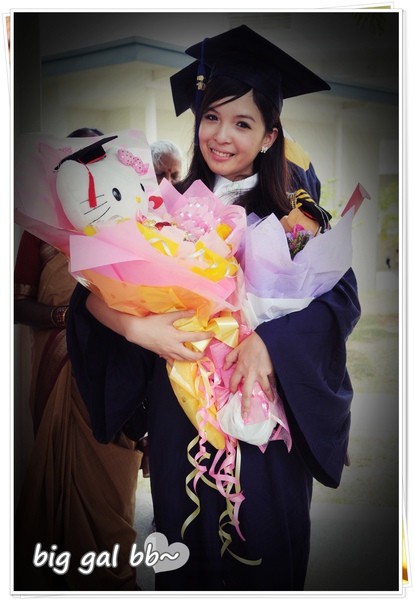 Finally!!!!!Piggy Sherlyn GRADUATEDDDD!!!!!!!!!!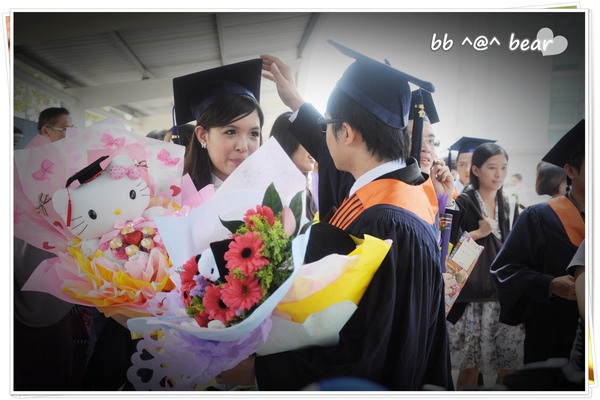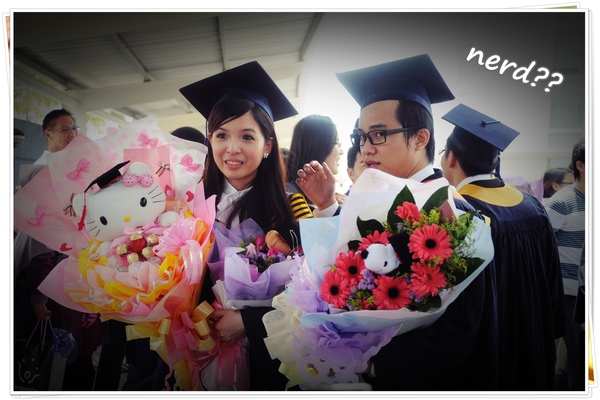 Nerd b+bear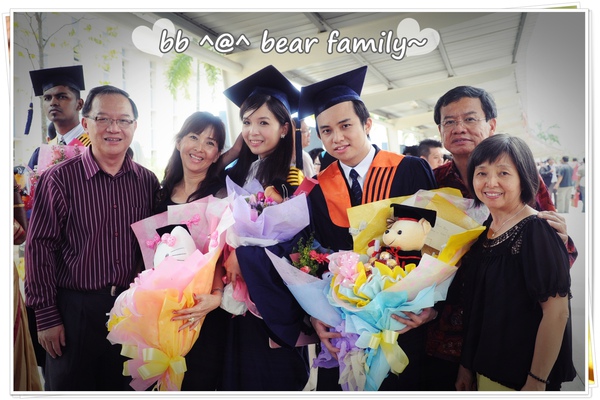 Tat's our familyyyyyy!!!!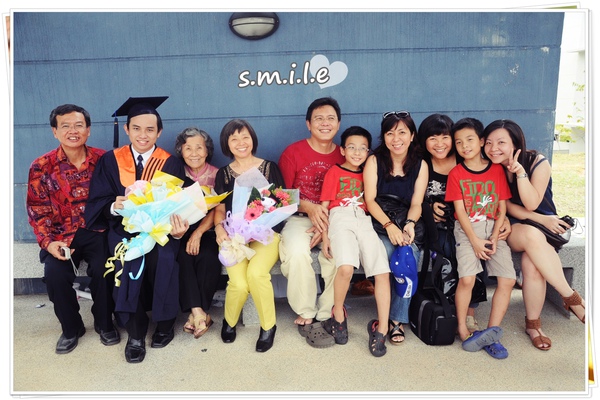 His huge gang of fansss!!!!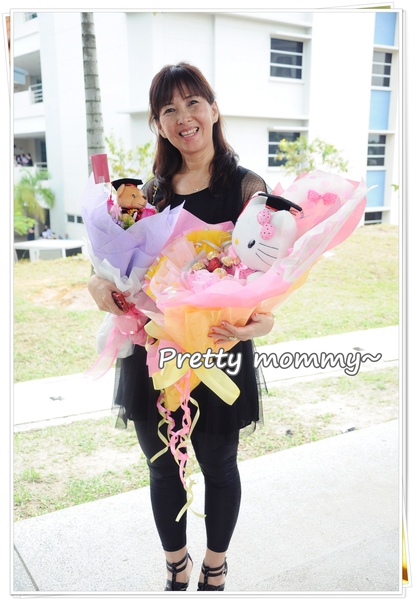 my pretty mom in tulle dress + snake skin legging + gladiatorr!!! walao eh!!! prettier than me lo! :( muahahah
All i wanna say is thank you....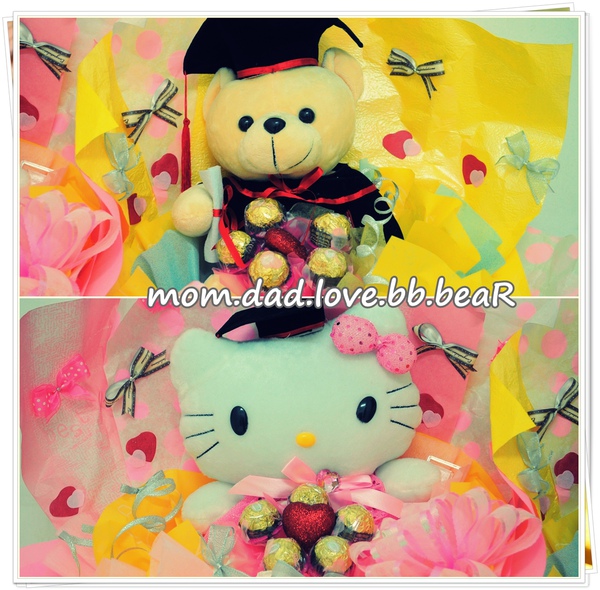 Bouquet from my mom n dad~
Thanks Michele! U had done a really good job in compounding all the pictures!!!!!!Touchhhhhhhh much!!!!
The end of thank you speech~ muahhaha! Of course! Thank you to all my friends in MMU!!!!!!! Nice meeting u all!~*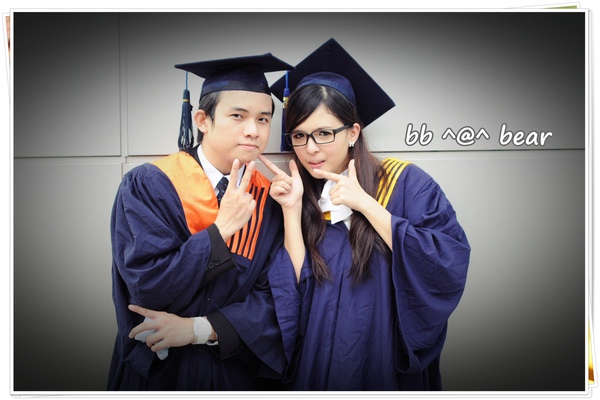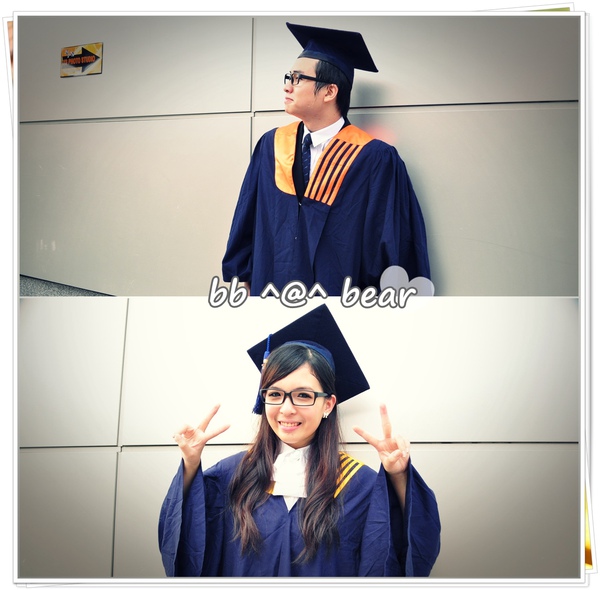 It's time to grow up double bsss~ *ps: ppl said i look like lawyer more than graduates! ahhahha*
Special thanks to everyone who attended the convocation on 31/July/2010~
i cant believe that time past sooooo fast!!!!!
still remember my first week in MMU with siao sze..it nearly kill both of us!
we have to walk from uni to cyberia for couples of times just to get the thing tat we needed for the orientation camp!
n tat's the first time i learned the song *Permata Dunia*, which is our uni song! I fell in love with the song much!*even though i hate the camp a LOT!*
The only picture tat appears at the moment i step into the hall was...the moment wen we all standing up learning permata dunia at MPH!
I didnt cry anyway...but i feel sad tat i didnt cry!!!! lolzzz =.=""" mix feelinggssss!
n it was horribly hot tat day!!! i dont even get to find my sisters n classmates for picturessss!!!!!
sighhhh :(((((
but atleast, rendezous took the lovest picture ever in MMU!!!!
A.Moment.Like.This...I'm gonna sing this song to u all!!!!!!
I mean, if i got chance la!!! hahah! Hopefully our next gathering will be up soon!!!!!
I miss u guysssss!!!!!!!
okla~ i shall end this post with this pic maybe?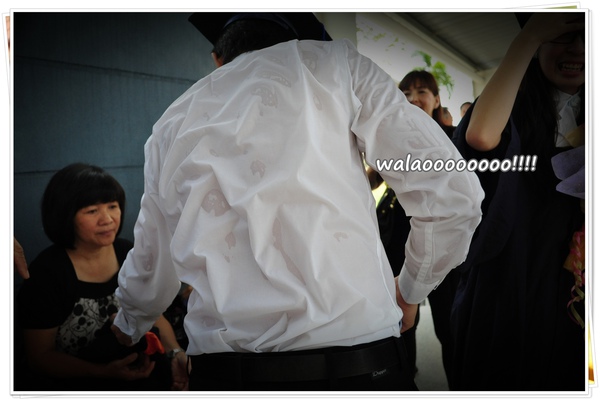 H.O.TTTTT!!!!!!!
ps: There r too many photos that i'm not able to edit n upload here..cz it might took me days to complete it! lolzz
Anyway, will surely upload all the pictures to my facebook as soon as possible!boobyeeeeee