#5 Sherlyn loves ugly duckling!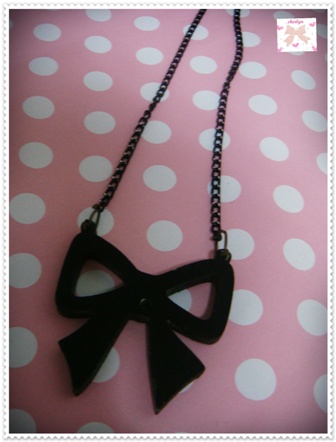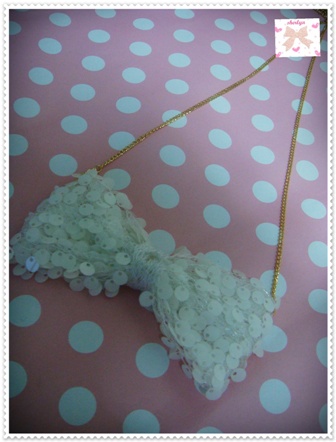 Up : RM19
Down : RM39
i lovelovelove tis 2 bow so much!!!! n their service is really really good! its been 2 times i banked in to the wrong account! but they still reserve the item for me until i bank in to them! really love to deal with them! they provide the best service! :p
weeeee~ finally i own tis 2 necklace! have been thinking of it for so long!
#4 Sherlyn's first n ever handmade bow :p
i dont know whether u gals will love it o not~ but i love it so much!!!
it can be a bow~ a necklace~ a headband~ a handband~ n lots more~ :p
will model it wen i have time k? sob~ ha
#3 da twins~
Bonita RM39 expensive rite??
BUT!!!!!!!!! 70%!!!!! yahoo!!!
RM12 each? cheap right? owhwhh love it~
i bought the pink one first~ n it is really nice! so i bought the grey one to match my working attire :P
who said formal cannot use ribbon? ha
#2 Another pearl?ha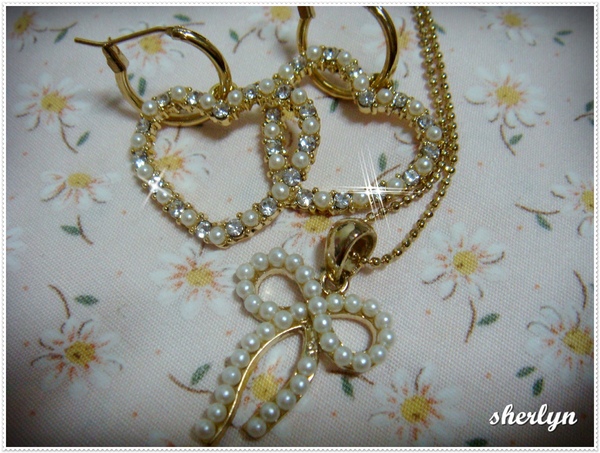 try to act cool by purposely put it in a opposite way!~ ha! come on la! i m so stress ok!!! hahahah :p
n its all from vinccciiiiiii :p i lovelovelove tis necklace so much~
earing RM29~ necklace RM19~ all 20% discount~ :p
#1 da pearl tat mom loves most~
all from VOIR~ but forgot the price =.="
i think the necklace is around RM21+ and the earing is around RM16+? *after discount*
ps: i m fine now, everything seems goin quite smooth d~ n i m get use to the busy life in KL city! n oso da driving skill!!!! walao yeh!!!!
[i always heard tis *walao* in my office!!!! haaa cute right?ha~] i tell u all ar! KL ppl really geng chao in driving one ar!!! dont play play with them! n if u r weak! u lose!!! but not too STRONG oso la ha! need to be carefull! ha!! n i jz found tat KLCC is jz right beside *few steps* my bank~ haoppppppyyyy nehxxxx!!!! tmw i m gonna go ter at my lunch time!!!! will blog about my new friend ALEXIS tmw~ ha!!! nitenite~
pps : tis post havent finish! i ll continue to post watever ribbon here k? n one thing about my blog~ ha~ last time, i use to be sad wen ter isnt any comment on my post~ but i m no longer sad anymore!!! as i know, the purpose tat i blog is to share something tat i love n share about my life...tats my veryvery initial purpose wen i start blogging! so, gampateh to me k? on life, on work, friends n family ;p ~ u guys n gals gampateh too ya! chong arrrrrrrrrrrrrrrrrrrrrrrr
k la~ really got to off d!!!! its 1138pm now!!!!!!
*its late! ha~ *