still remember da Morning glory gal?
here comes another similar one~
hmm..not the dress...but in terms of the environment i guest~ ekeke
hmm nope....i think should be da sea blue~ keke

its been about 2 weeks long i didnt online shopping! n i didnt break my promise!~
congratulations to myself...n now...i'm wiser n learned a lot about personal finance~
i'm saving for our next vacation~ end of this year!n we r graduate soon...few more months....
it's the time for saving!~
this is the last dress tat i've bought 2 weeks ago~
n i think tat's the nicest floral dress tat i ever had!
Twins with different hair style~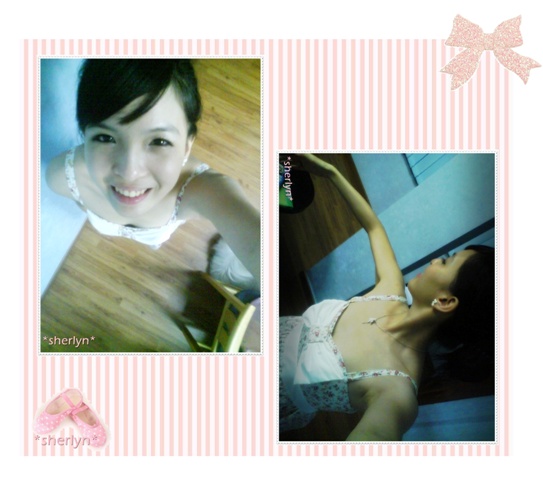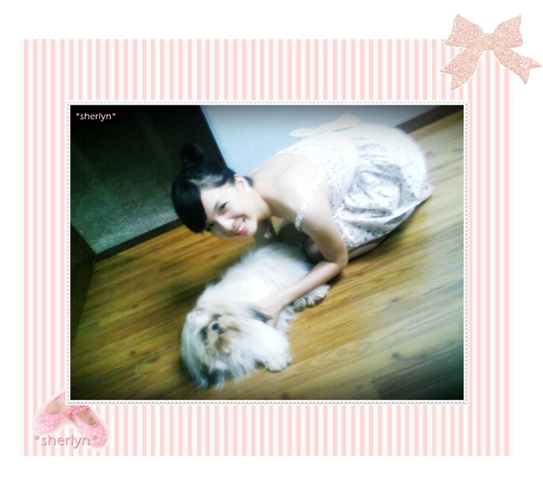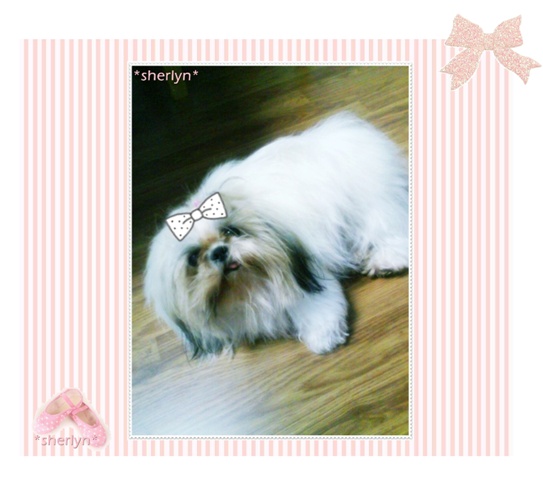 Alice...say hi to everyone~ keke She didnt comb her hair~

but stilll....very cute!!! haah~
all this pictures taken using my sony ericson 2.0 Megapixels camera~
kinda surprise with da effect~ maybe its because of the lighting~
n this time...most of the pictures taken by my PIG BIAO MEI!~ keke ...she NEVER update her blog!!

DID U HEAR ME PIG??? it's time to update my dear!!!!!~
**********************************************************
So, da ribbon sister's story end~
Here comes another one....a wonderfull experience!
Date : 30/9/09
Location : Sg. Udang Fan Shu restaurant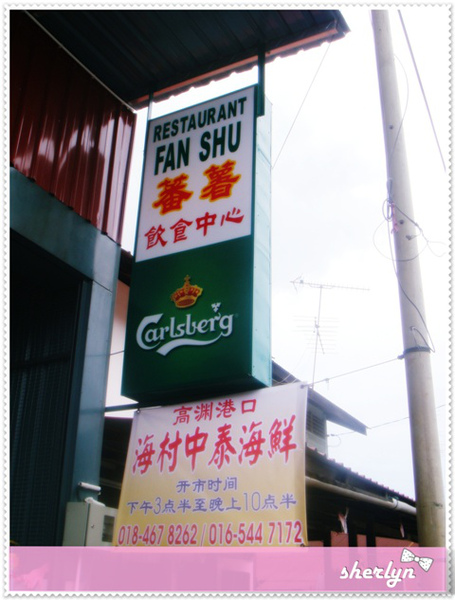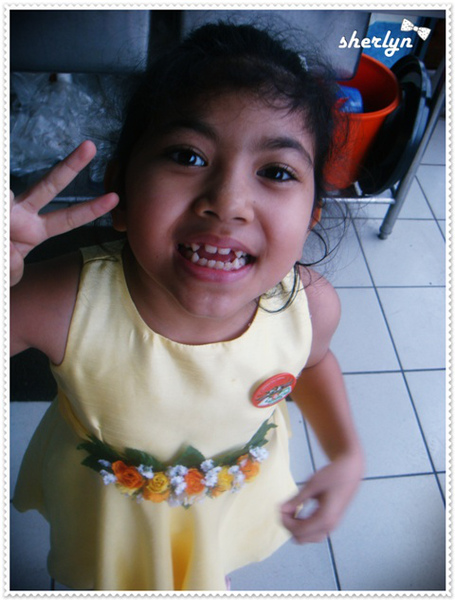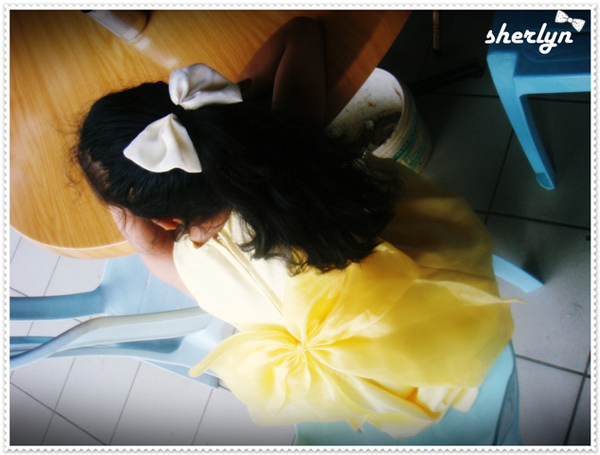 da ribbon sister~ keke my babe~ i love her dress!!! with a super big sash bow at the back~ isnt it nice?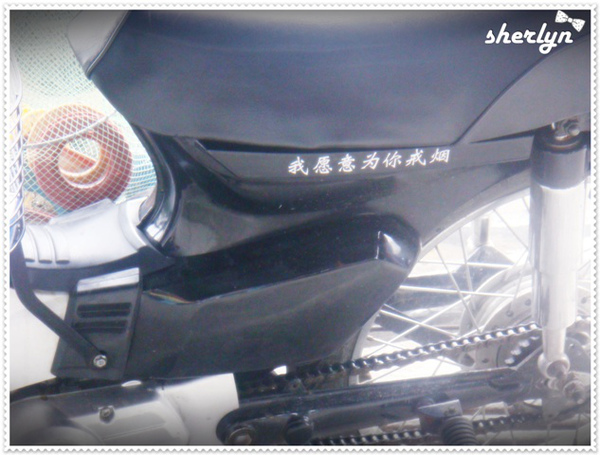 if u can read chinese~ pls read it! so cute la!!!! Translate to BM : Saya sudi menahan rokok untuk mu~ hahaha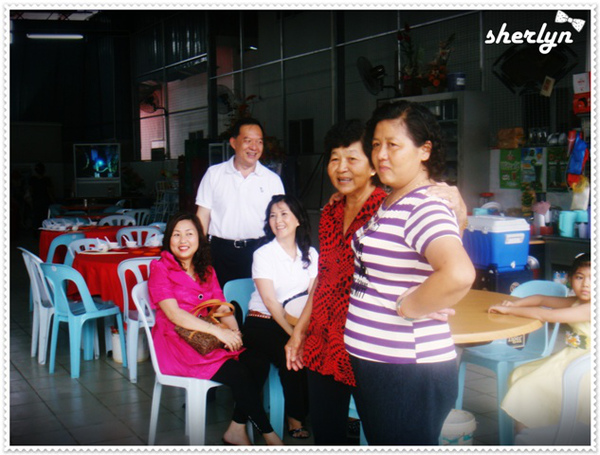 Everybody is waiting for them....pink lady - My Aunt, White colour couple T couple - My parents, red lady - My grandfather's sister, purple stripe lady- unknown~ keke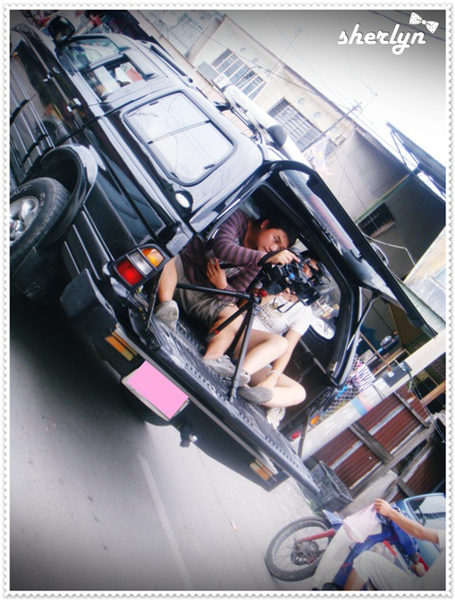 Here they come...everyone started to be nervous n excited!!! including me! wakaka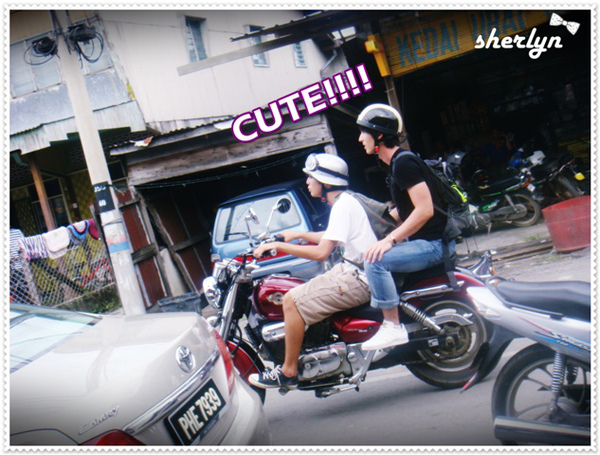 hahaha isnt tat cute?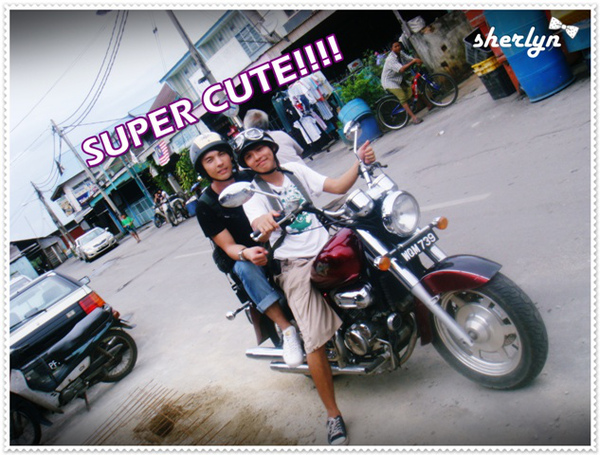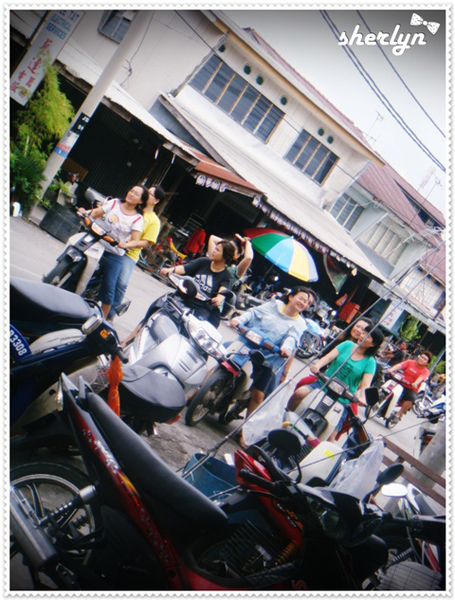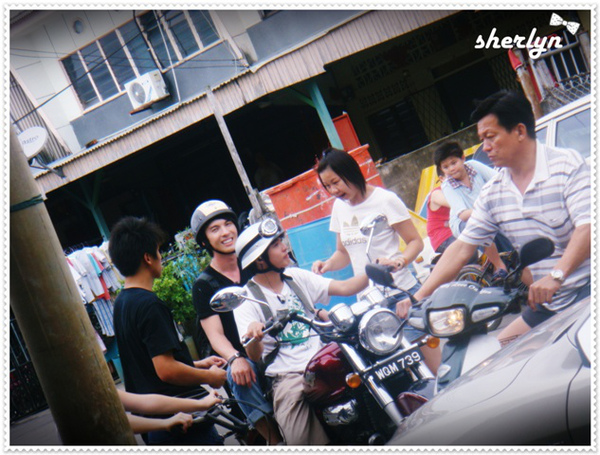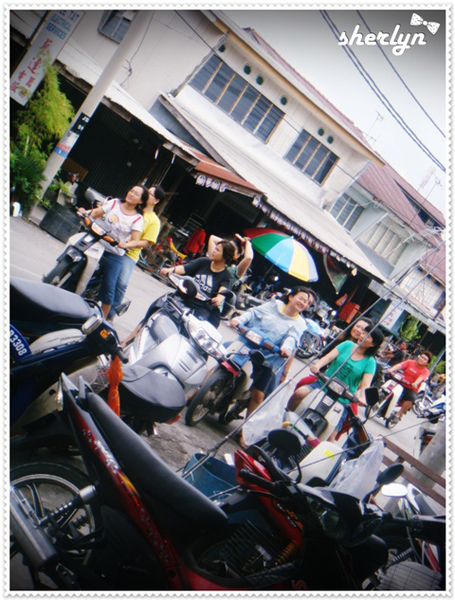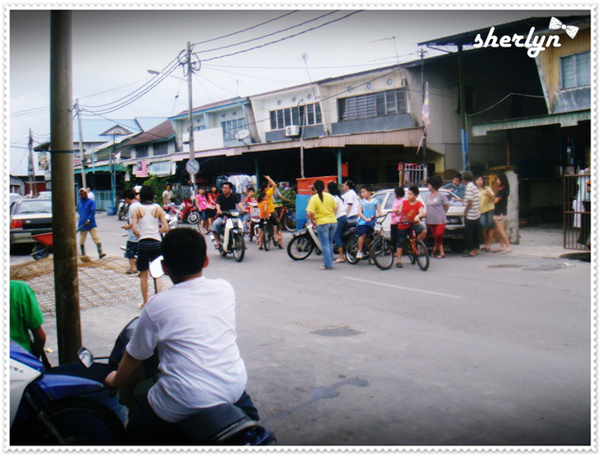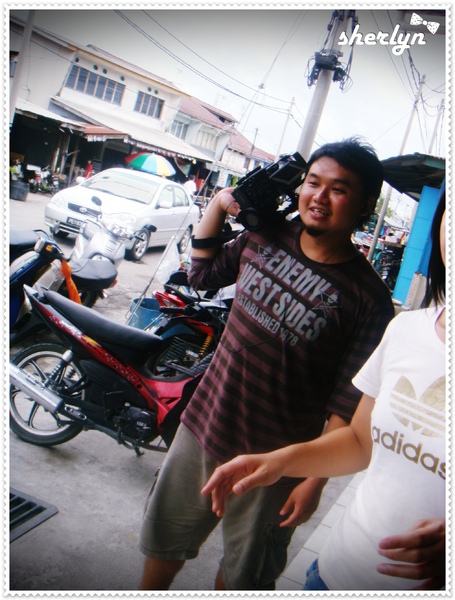 n i never realize tat this camera man is actually my senior!!!!! MMU-ians~ kekeke
He didnt tell me tat....Bear told me de! wakaka
after they arrived..they told us what is the show about n ask us to do whatever we can...wakaka
so the show started...i was shaking seriously! haha dont even dare to say a word...until the camera is not with me....haha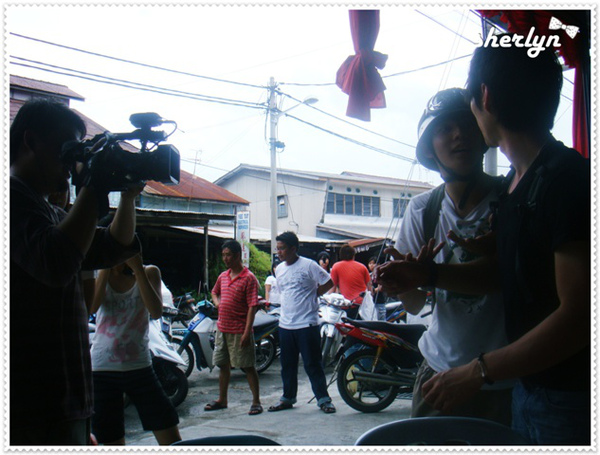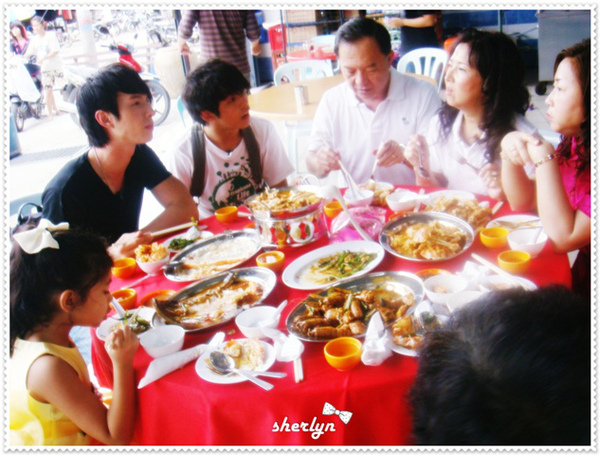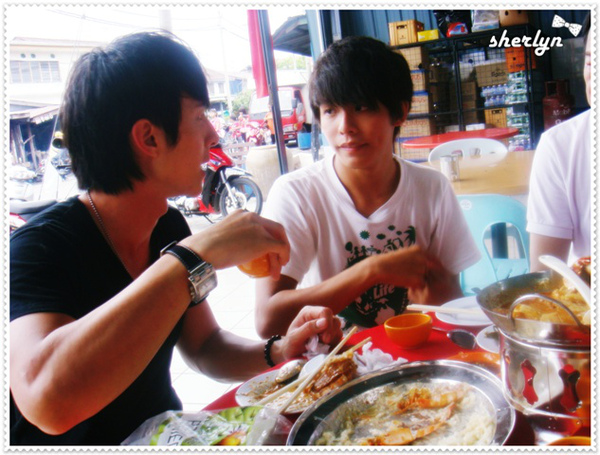 a lot of food!!!!!! part of them were the result from both of them~ they went out tat morning to record another part of TV show~
nn finally....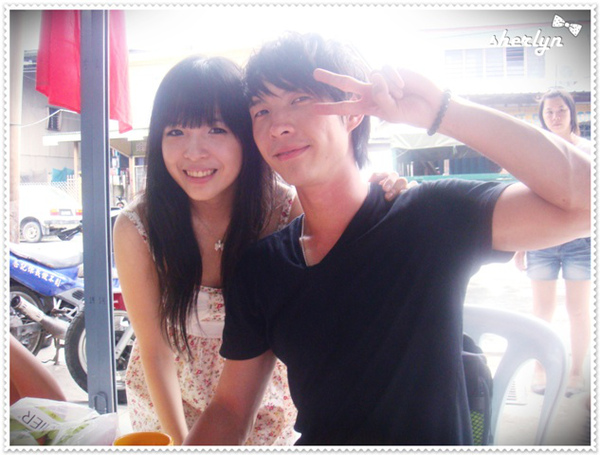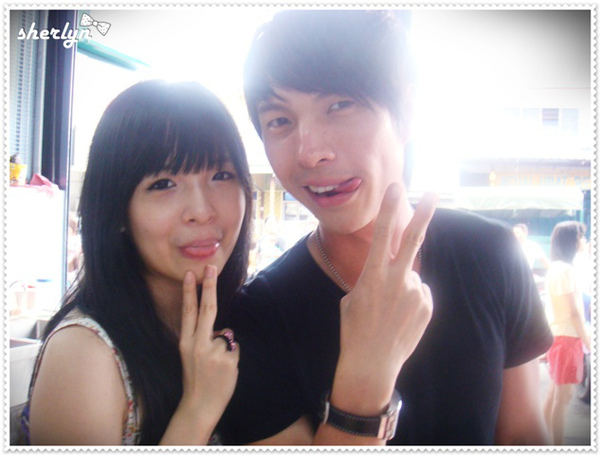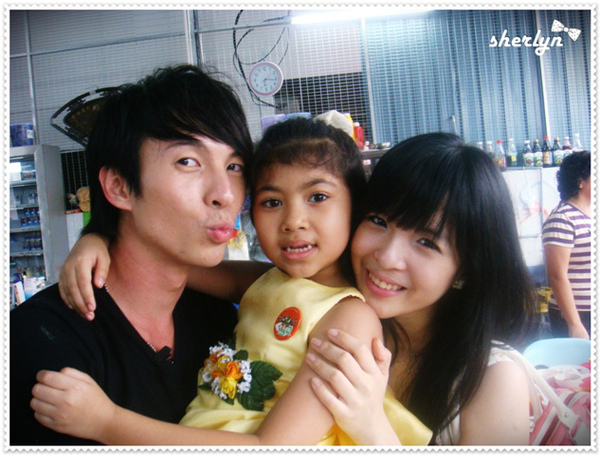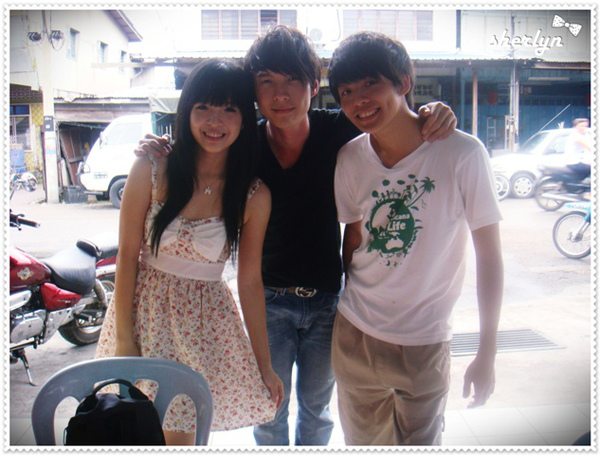 piggy, piggy bro, n Ah boy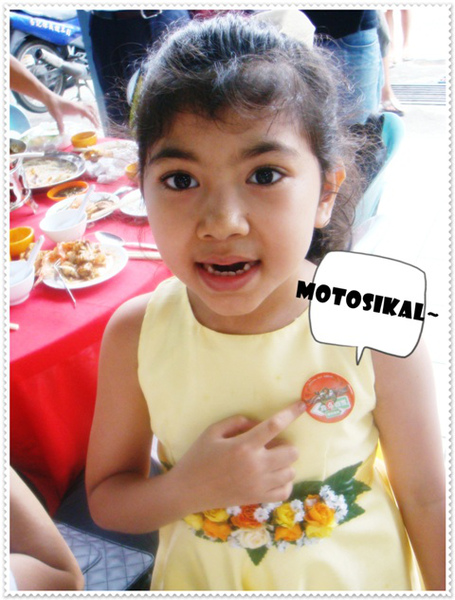 uikkk...tats the show! kekeke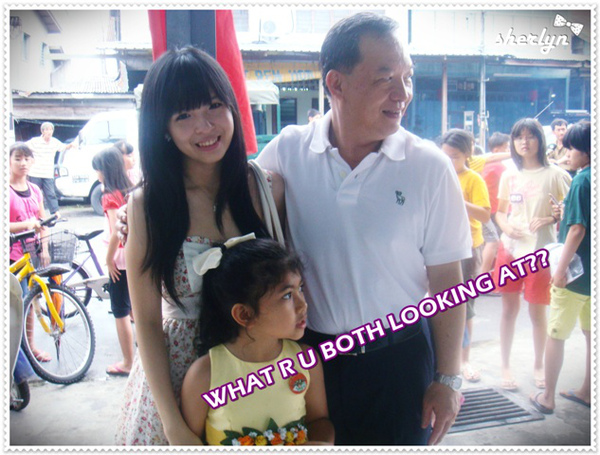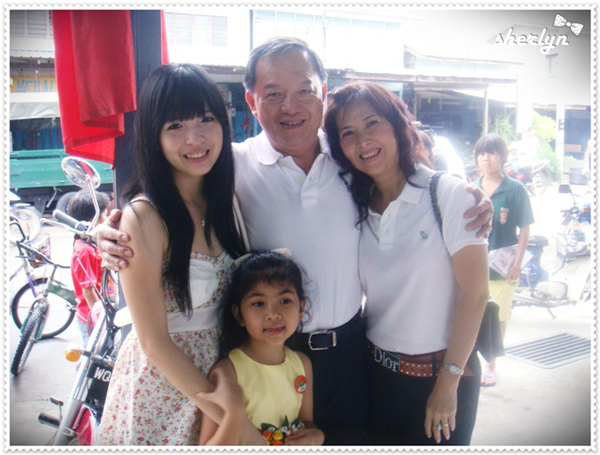 piggy, piggy sis, piggy dad n mom~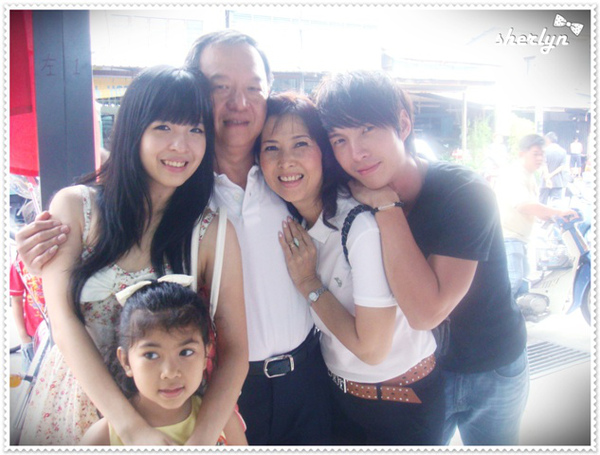 da piggy family~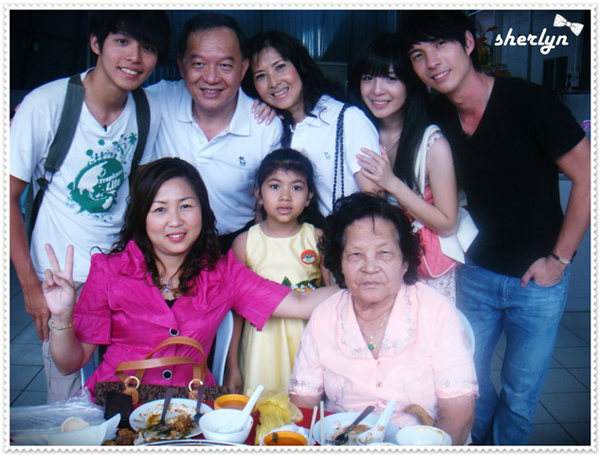 Ah boy - Danny koo , piggy dad n mom, piggy, piggy bro, piggy aunt, piggy babe, piggy grandma! all piggiess!!! haha

piggy bro's fashion diary! waakaka!~ i like his pants n shoes!~ argghghh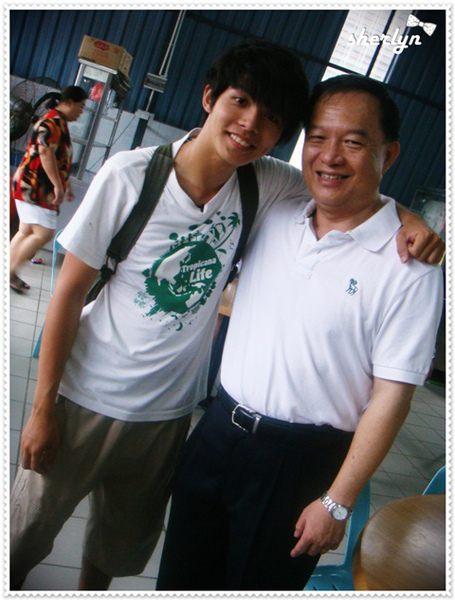 Ah boy n piggy dad~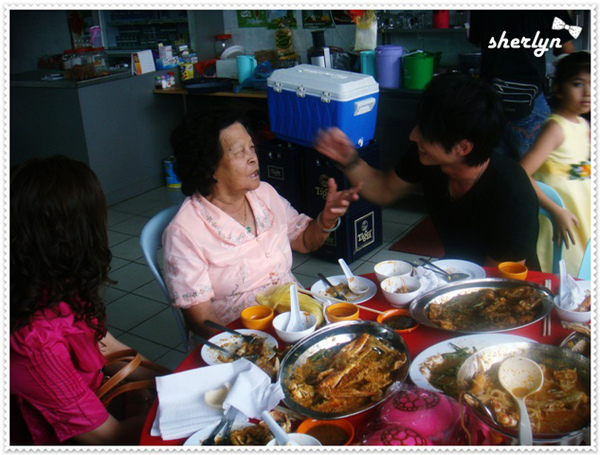 Ah boy ar, lu ai guai guai ni....tang zoi zoi lui...zai bo?
*ah boy, 你要乖乖,赚多多钱知道吗?哈*
*ah boy, kamu mesti baik baik, untung banyak banyak, tau?*
*Ah boy, u must be obidient n earn lotsa money k?*
ahahahah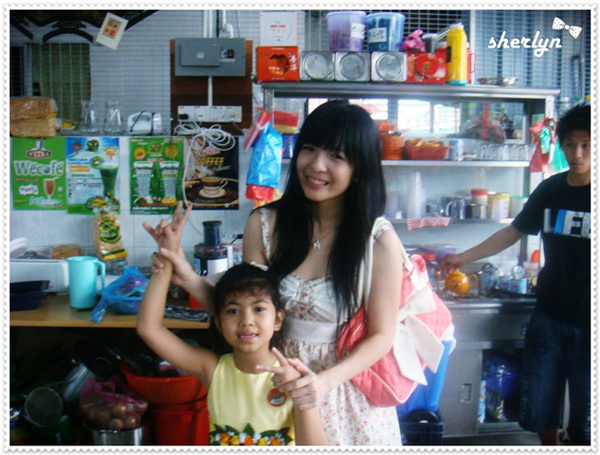 da ribbon sister~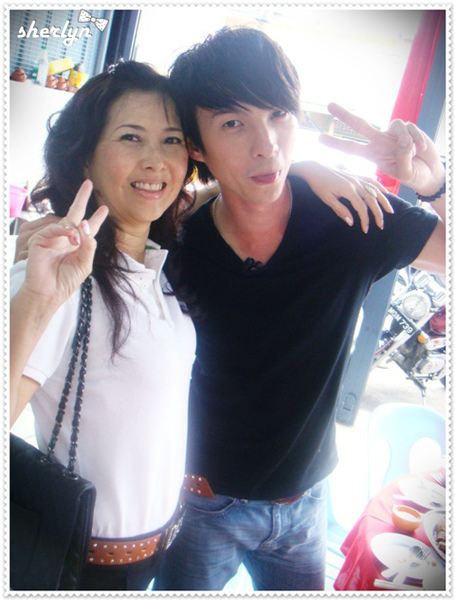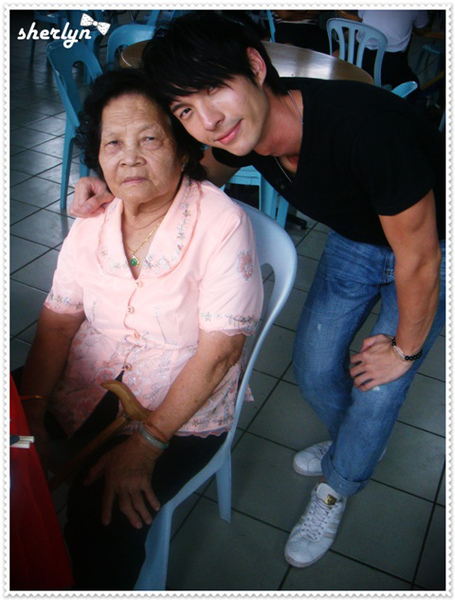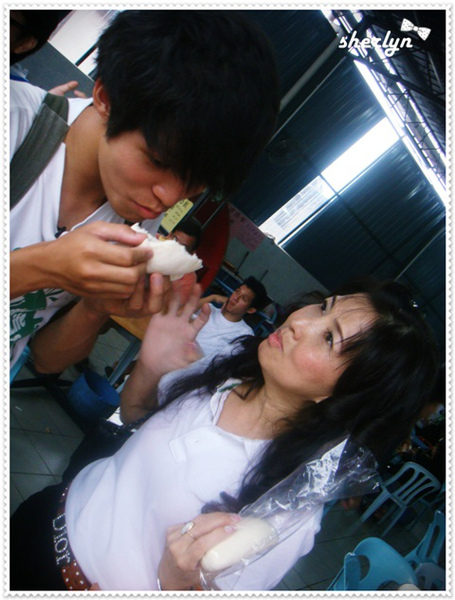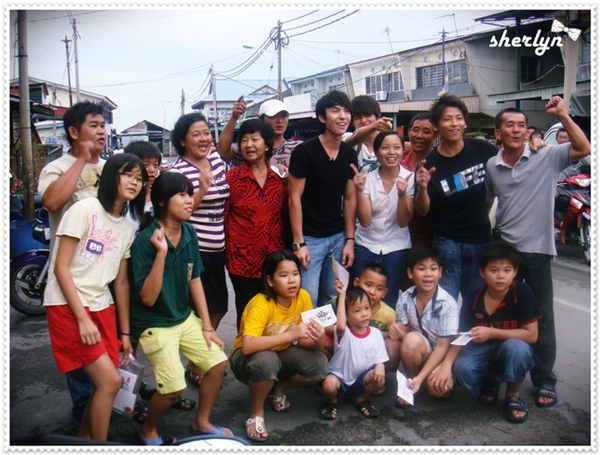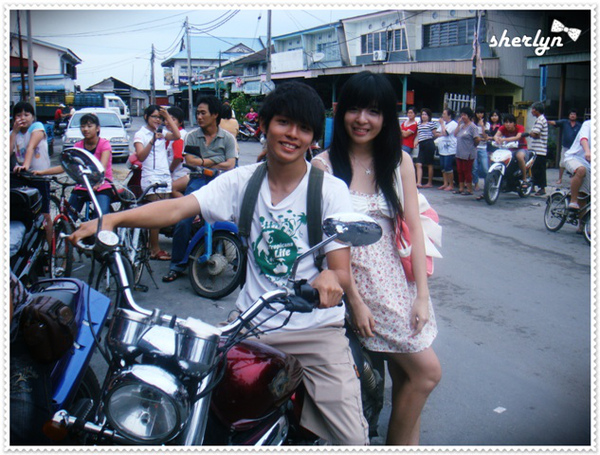 weee~ wish to have a ride actually! but too bad i wear dress...n i dont think they will allowed me to do this oso...wakaka
Related link: