28/10

yuhoooo!!!!
have a great mood today...
well...i jz back to uni for 3 days...n i m feeling good!!
n..i think i had grown up in certain aspect..
can't really tell....more mature???maybe...
kkeke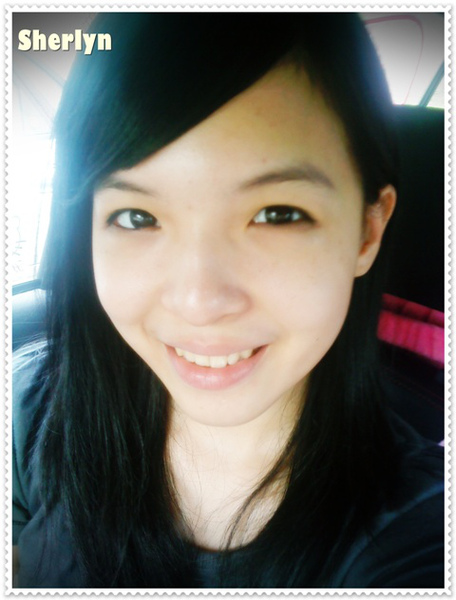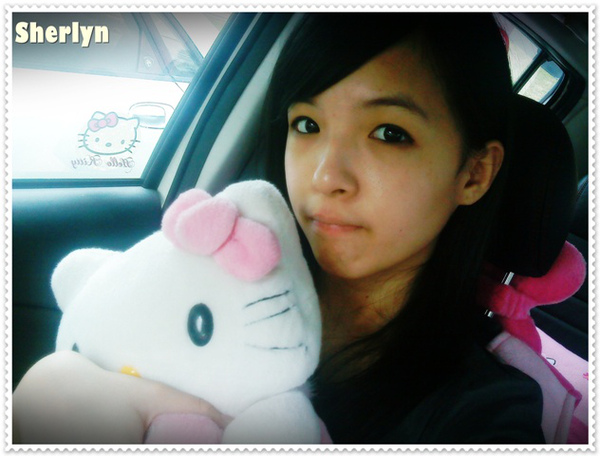 i snapped this pictures using my new baby T707...
kinda satisfied with the quality...
its not perfect though...however...i think its adequate to fulfill my needs :p
n oso....can u see a panda up ter??? tat's my panda eyes!!!!
oh goshhhhhhhh...can't help with it unless i sleep earlier tonight =.=""

n...n....
this is how i look at the beginning of the class....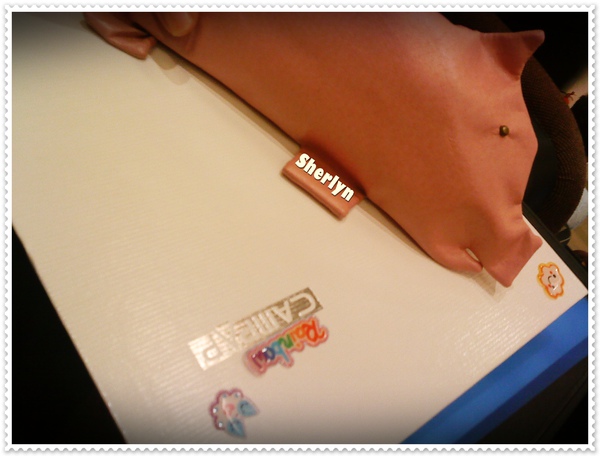 fresh n silent like a good gal...
however...after 15 minutes lecture...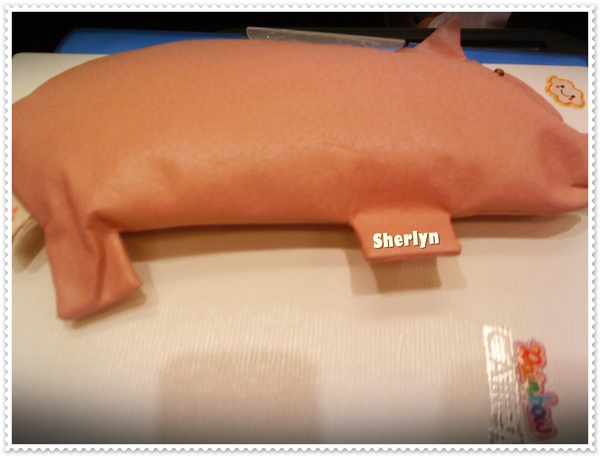 argh...i felt so sleepy!!! i dont know y!!!
maybe its been too long i didnt actually sit down at one place concentrate on particular things or ppl zzz
i had been BUSY lately!!!
n...tis is wat i'm busy with!! wakakak
TRUST ME! U GONNA LOVE THIS DRAMA!!!!
OMGGGGGGGG.....
N N N ...HE IS SO GODDAMNNNNN HANDSOME!!!!!
OK! It's time to back to continue my bai quan d...
anyway...i have a small TEST tmw!!!!
can u imagine tat??
this is the FIRST week of the semester!!!!!!1
n oso...i hav decided to take 4 subjects for this semester...
owhhh..god bless me!!!!!!!!!!!!!!!!
24/10

*UPDATED*
Sherry's WIDE SCREEN CRACKEDDDD!!!!!!
DAMN!!!!!
BROKE =.=""
SHE JZ BORNED AROUND 6 MONTHSSSS!!!!!


FYI : Sherry = My Car :(

**********************************************************
Thank you Ruby...
Thank you so much gal for the pressie...
I'm really glad to know u through Andrew's fans club..
Never realize tat we had gone so far..
thank you so much for always being ter for both of us...
ur contributions..
ur support...
ur hardwork...
ur concern...
It's not those tat can be describe by words...
I would like to say...thank you...
Thank you so much!!!!!
Hugssssss

***************************************************

I'm back to KL!!!!!
There isnt any internet connection here...it was so hard to online in these few days =.=""
we have to pay at least RM6 each time for online! zzz @station 1~ wkakaak
Busy #1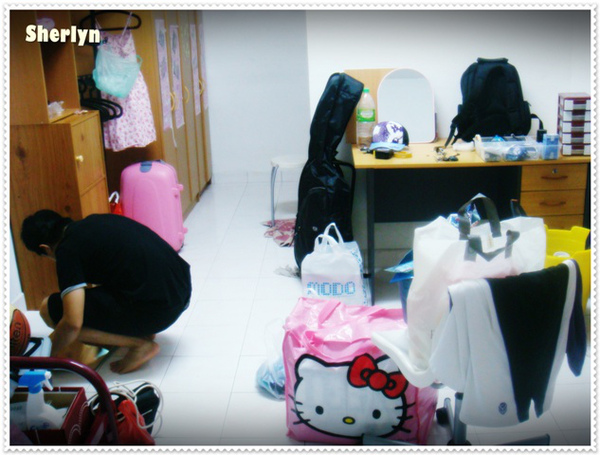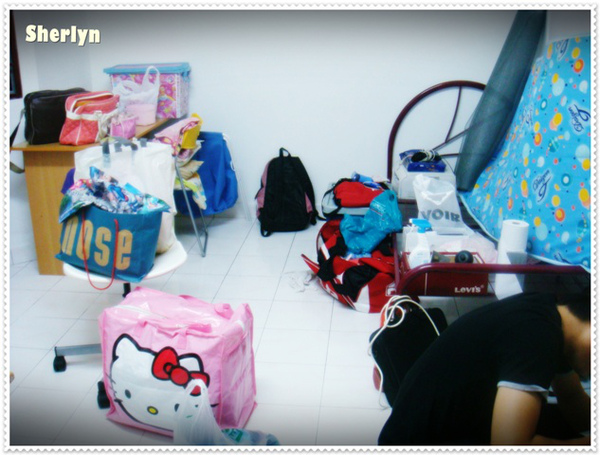 Tat's wat we r busy at!!!!!! n tis is jz 5% of the mess!!!!! zzz
I have no idea y we have so many thingssssss!!!!!!!lolzzzz OMGGG!!!! it;s been 3 days!!!!! n we jz cleared 50% of it~!!!
mamamia....
Busy #2

Sherry loves Hello Kitty...
Busy #3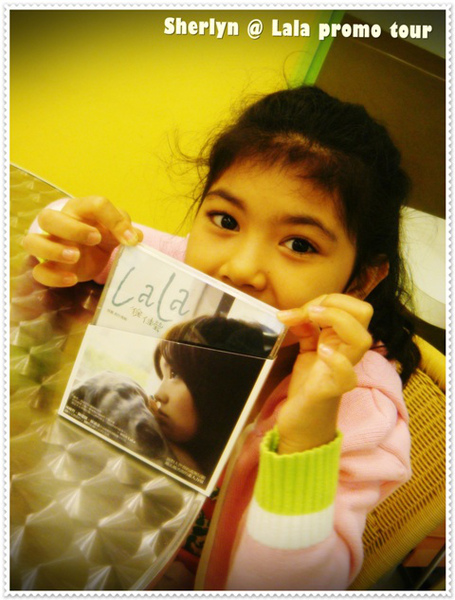 Next update :p keke....She is so CUTEEEEE!!!!
Busy #4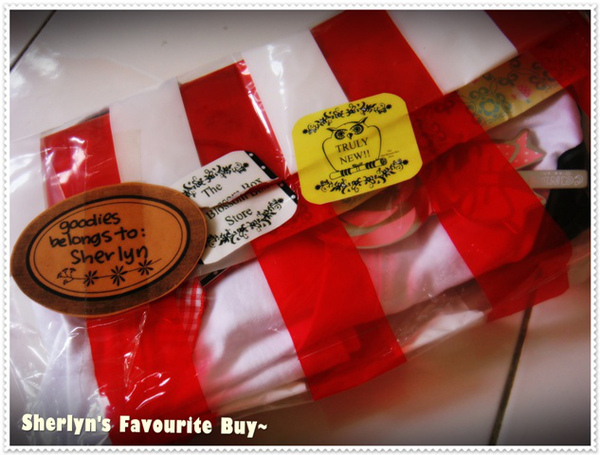 Favourite Buy from OBB~
Busy #5

My phone jz dead...so here comes the new one!!!!!
EXCITEDDDD!!!
I HAVE NO MONEY!!!~ I CANT BUY TAT VERY_CHEAP N UNATTRATIVE I-PHONE!!!

BUT SO WAT? I jz OWNED MY VERY-FIRST PINK PHONEEEEEEEEEEEEEEEE!!!!!!!!!!!
Danceeeeee

Will try to update more once i CONNECTED AGAIN zzz~
tata :p love ya all~ :p

20/10

I WANNA RUN OUT FROM HERE AS SOON AS POSSIBLE.............
EVERYTHING TAT I DO SEEMS TO BE VERY WRONG!!!!
U NEVER TAKE A LOOK ON ME BUT JUDGING ME BEFORE EVERYTHING INSTEAD!
ALWAYS THE SAME...
I'M ALWAYS THE BAD ONE!
14/10

feel like jumping into longkang when i saw Sherlyn in this pic!!!!~
My hair was like super SHORT!
now u know the reason tat i never cut my hair SHORT!=.=""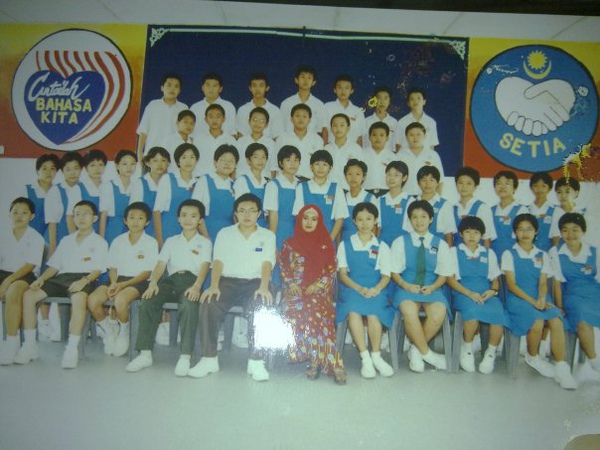 CAN U ALL RECOGNIZE SHERLYN?

A HUGE PRIZE WILL BE GIVEN TO THOSE WHO SPOTTED ME SUCCESSFULLY!~ WAKAKAK
13/10

Hello Kitttttyyyyyyyyy

Lady Gaga in Hello Kitty!~~!!!!!!
found this while blog hopping!~ isnt it cute??? my god!!!!
pic credited to fashionising.com
source from BreadnButter

11/10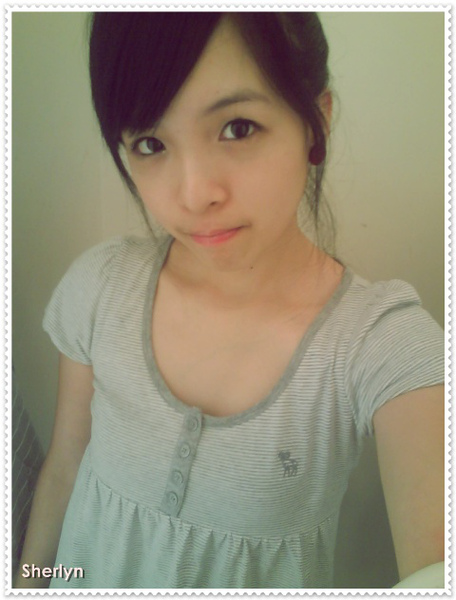 Still at KL...=.=""
FInally can online d....zzzz
I'm still at KL as BEar need to do something here~
will only be back tomorrow...
SHOP NON STOP these few days...
but i only manage to buy something on the first day....
:(
I MISS SUNGAI WANG SO BADLY!!
but i have to stop buying all the nonsense!~
wakak
have to buy more BACK TO UNI clothes!~
CZ I DONT WANT TO WEAR JEANS ANYMORE!!!!!!
Really hate jeans!~
its my weaknesses!~ as i have a bigger bottom compare to others!~
especially after my 10 years ballet!~
ELEPHANT LEG WILL FOLLOW ME FOR THE REST OF MY LIFE =.=""
I'm quite into casual stlye lately....dont know y~ wakak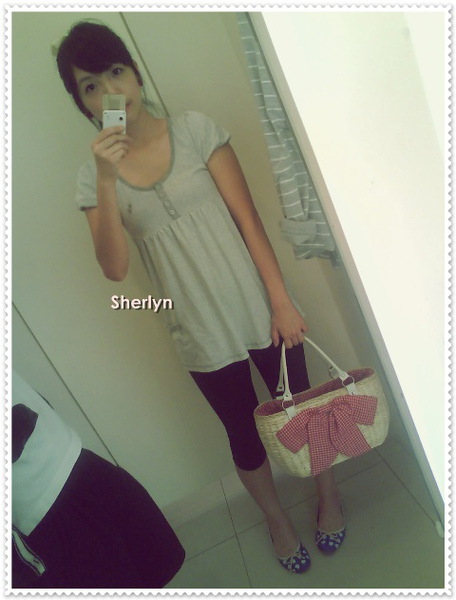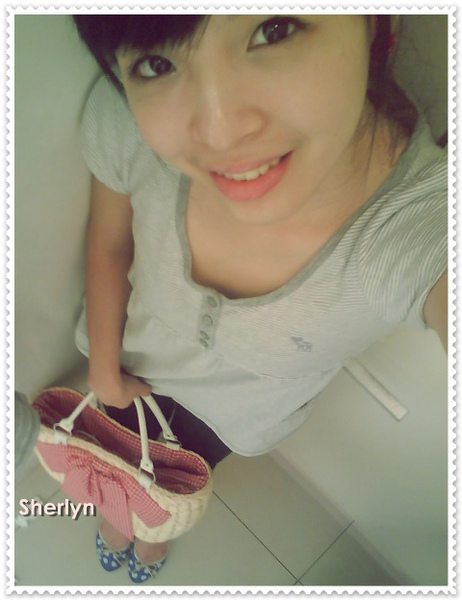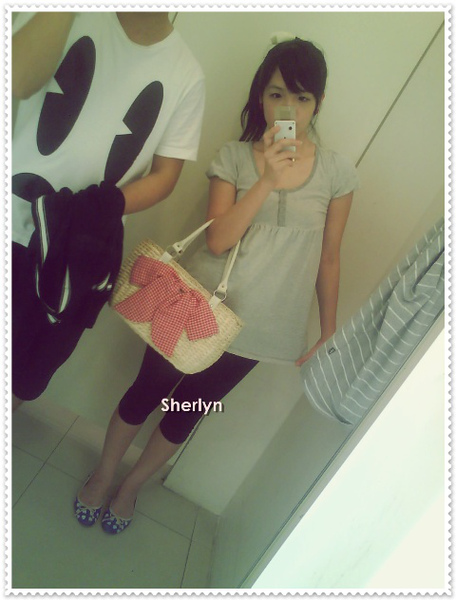 Am i look ok in such a casual wear? planning to wear like this for the rest of my uni life :(
I'm GONNA graduate in 6 months time!!~ sobbbbb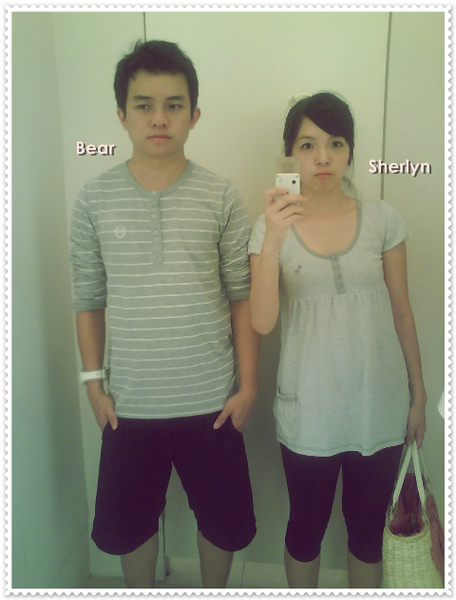 da stupidos!!!~ i tought he looks great in this top!~ but he dont like it :(

10/10

Hihi everyone........I'm now at old klang road pappa rich!~
u know wat? jz now i told my pig biao mei my location n she replied me : oh, mama poor o?
my goddddd!!!
wat a lame joke!!! tat's her strength-ness!!~
I jz back from sungei wang..
n i m super duper tired now!!!~
i woke up at 9am n straight away drive to sg wang.....*although my bf was the driver!~ *
i wanted to update da autography session's photos! but too bad i forgot to bring my camera cable here zzz
ok, will talk about tat later!
i wanna talk about sungei wang!
I NEVER KNOW TAT ITS REALLY A SHOPPING HEAVEN!!!~
OMGGGG!!!
I can't even control myself!~
wakaka
i bought 2 long top, 1 PANT zzz, n 1 polka dot dress!!!! keek
i know! i shouldn't be buying polka dots anymore!
i jz cant resist!!!!! n the size of dots are different with my previous one!!!~
kekek
now i have all size of black polka dots clothes~ wakakaka
n i bought 2 pairs of shoes!~
a ribbon one...n another one....the quite-famous-online-trend!~
i forgot wat's its name!~ ter is a big heartshape at the front part!~
n it was far away cheaper than online!!!!!!!!
i saw my chanel inspired quilted bag as well!~
however, the price is more expensive than mine!~
i cant find those tat u guys mention before, which the price at around 40+
n i think those 40+ one is a bit different in terms of quality@!~ most of them which have the same design n quality wit mine are priced at RM69.90!~
I WANNA GO BACK TO SG WANG AGAIN!!!!!!!!!!!!!!!!!!!!!!!!!!!!!!!!!!!!!!
lolzzz
Sherlyn is going crazy!!!!~
I felt so relief now!! cz i havent been shopping for about 2.5 weeksss!!!!!~
weeeee
n today... i think ter will be a lots of new entry...
the autography session.....
the shopshopshop diary......
plus those tat have yet to blog out...
mooncake festival...
honey moon - lovielovie restaurant...
my internship.....*summary* lolzzzz
n the most important one!~ my lovie store first n ever items~ weeeee
sob......
i dont know which one should go first! mamamia....

guess i will start with
the autography session combine with the shopshopshop diary + pappa rich food!~
tiredddddddddddddddddddddddddddddd
tireddddddddddddddddddddddddddddddddd
tiredddddddddddddddddddddddddddddddddddddd

oopss...gotta go now!~ will reply all the comments once i get to online again k? sorry ya gals!!!
n i really thx u gals or guys for being here with me..
i feel so warm n touch!!~
ur words lighthing up my days...
n thx for visiting my blog...
love u all~ miuacks muacksss..
yeeeer............sliver......kekek