I have running out of ideas on the titles~
Since this post consist of a lot of story behind..i shall jz named it as DraMassss~ keke
Oh, ya~ i've found clearer pictures of my eyes....still not really clear..but at least u can see it~
This is before i da mid valley outing~
ok la! i know...still look black =.=" wakaka Nvm! I will try more next time!
n ohya~ wanna share wit u gals my very-super-lovely-n-hard-to-grab-florentine-corset-dress!!!!
oh wait@! i wanna tell u guys a story behind tis dress!
i saw this dress n ORDERED it once tat blogshop update!
i waited a night n ter isnt any response from the seller...
so the next day...i was out to do something..
n the seller send an email to me saying tat it's available..... n yes...she didnt get my response back cz i was out there..
but the thing is..ive sent the ORDER FORM including all my VERY DETAILS to her a tat night before she response me...
n around 5pm, i saw her mail she sent *@around 2+pm*...
so i reply her n ask her again for the bank details..however...she said it was sold out cz she tot i was meant to back out!
oh gosh!!!
I'VE SENT MY ORDER FORM WITH DETAILSSS!!!!!!
i wanted this dress so BADLY n i even send everything tat night immediately after their update :(
manatau, it's jz the bloody 3 hours n she turn it to another customer!
NOT PRO RIGHT! so bad!
I was really upset cz i love the corset details so much!
so i jz give up liao le! n never complain or argue wit her oso!
n after 1 month like tat...dont know a month or how long exactly it was...
they able to restock it!!!
n tis time, i was like !(@(*&%#@*
very kan jiong n make my order n payment immediately!
*CZI KNOW SHE WILL SHIFT TO ANOTHER CUSTOMER IF I SAID I WILL BANK IN TMW! =.=" *
n here she is..my lovely super drama floral corset dress!!!!
n they r ok after all! so...jz forget about the dramas la!~
it's no longer important since i finally got tis dresssss!!!!!!!!!!!!!!!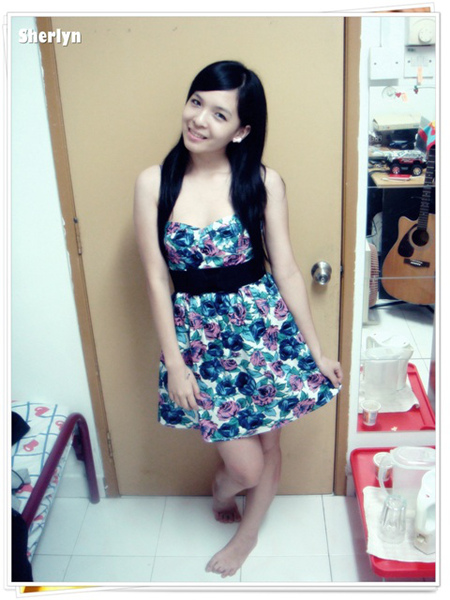 Tat's de dressss!!!!!!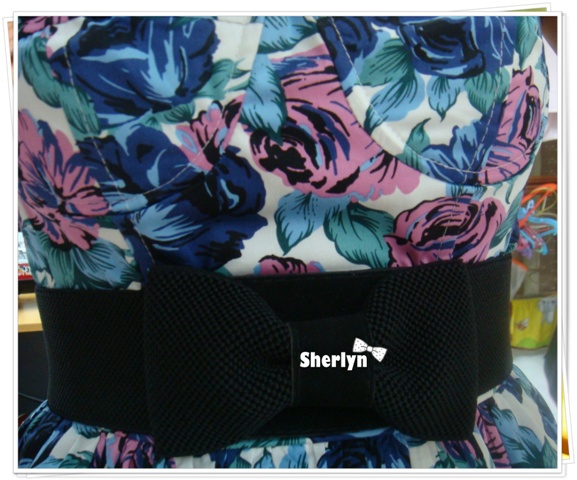 Bustier corset top + my little bow clincher
I love this clincher so much!~ around 20 +, not so expensive compare to Bonita's one~
i saw another similar one at Bonita's, more expensive than mine! so ok lo~ worth it! as well as i use it oftenly! wakak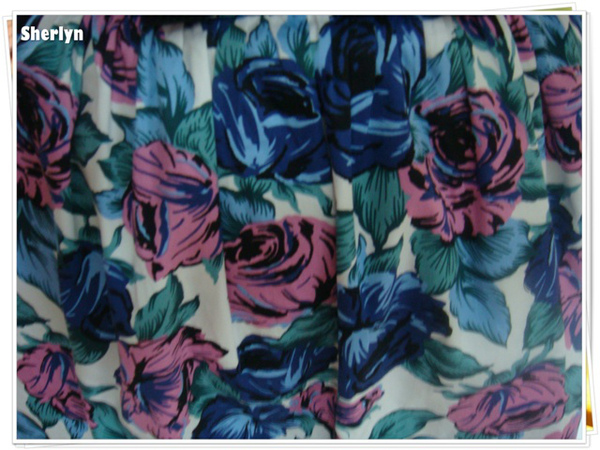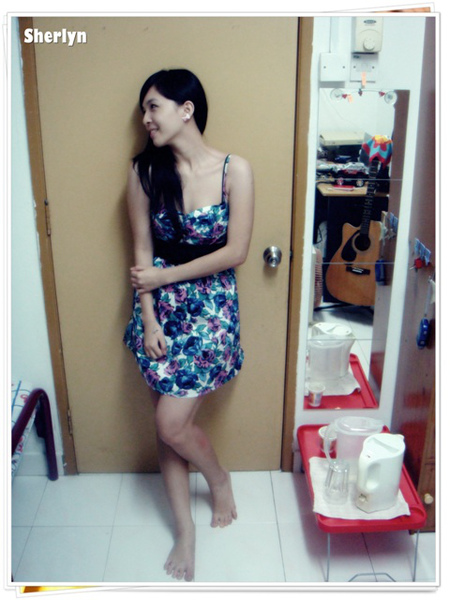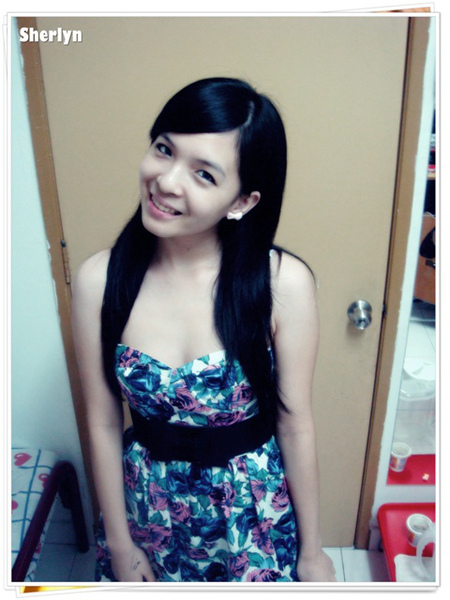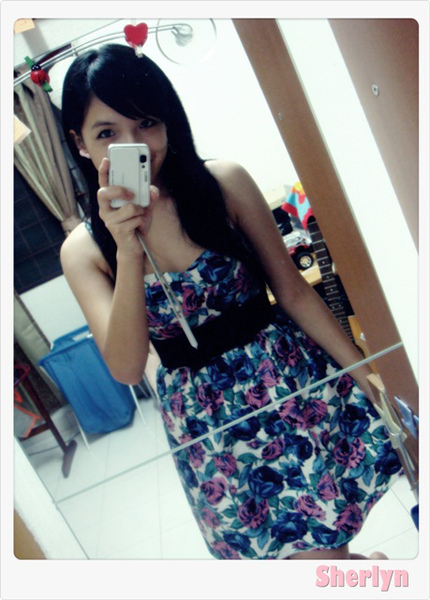 - the end -

CAUTION : BAO ZHOU PO IS HERE@!!
tis is how i tie my hair everyday once i get back home!
The weather is too HOTTTTTTTTTT!!!!!!!!
n ohya! wanan talk about MJ's liquid eyeliner! SUPER WATERPROOF!
my eyes become so teary after watching MJ's movie cz tat's my first time wearing tis colour lense!
n i tought i would look like a seriously very not kelian panda! but i was surprise by the result!!!
IT DOESNT SMUDGE AT ALL!
however...i'm still learning how to use liquid eyeline..cz i used to use Gel eyeliner~
will share wen i can master it! kekeek
k la....have to for a rest le! my body pain like hell after the bloody yoga class!
oh my!!!! it's been a REALLY long time i didnt touch yoga!

ps : tonight still got one extra yoga class!!! HELPPPPPPPPP