OMG! i cant believe that everything is over!!!
finals were over!!!
yuhooo!!!!!
i felt so weird without updating my blog...
sad at the same time...
as my blog's traffic keep reducing...:(
will u guys still come back to visit me again?
anyway....finally i ve a little time to do a christmas fashion diary!!!!! yahoo!
there should be a lot of outfits n ideas...however, i dont manage to share it all in one time...
n some of the clothes still have yet ti reach my place..
so, here r the only thing tat i have!

#1 For Datessssssssss...ooopsss..it should be dateeeeeeee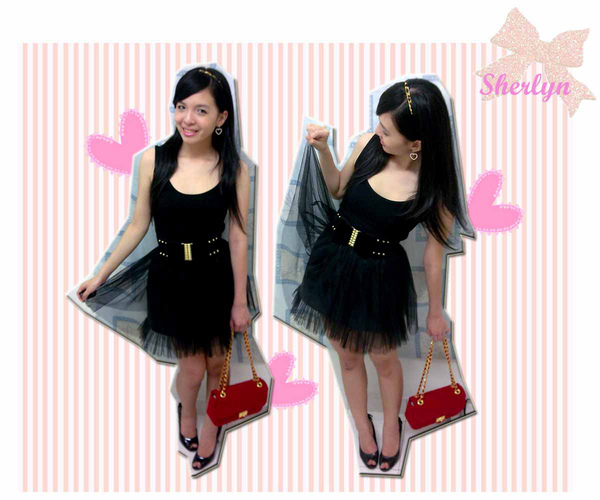 #2 For PARTY!!!!!! * I dont have any part to go anyway :(*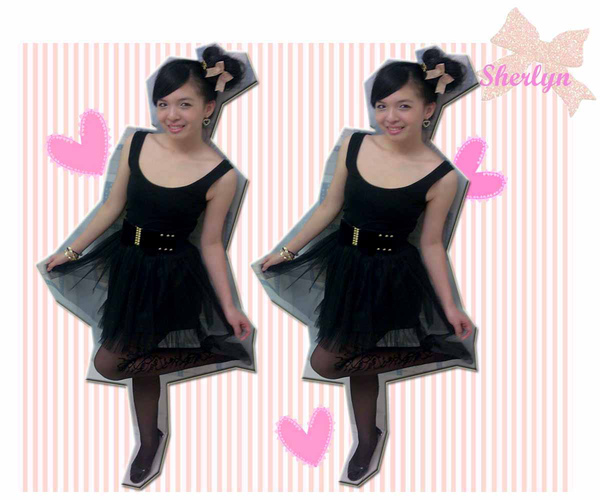 I really love this tutu skirt!!! OMG!!!! I LOVELOVELOVE!!!!!!!! n it was so cheap!!!! a super valuable bargain ever!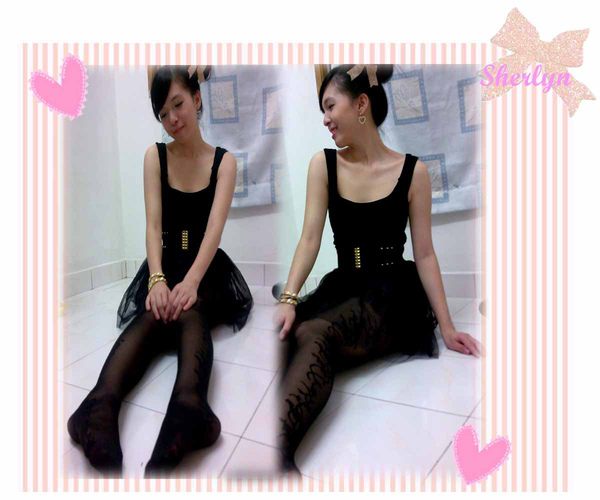 Pls ignore my messy hair! cz i just back from shopping with mom n dad n baby!!!!! *they r here!!!*
n i did not wear this out! the first one instead..but not with the bag...with the white golden studs Miss selfridge bag instead =.="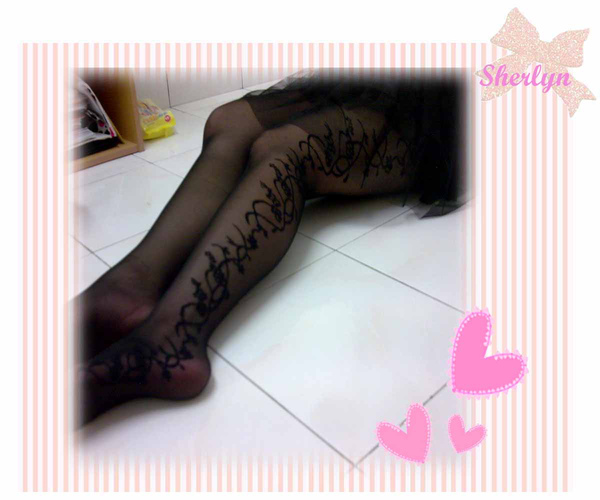 i bought this piece of graphic stocking for quite sometime...its from cat in bowl...n i never got the chance to wear!
cz there always plenty of chance for me to go for club!
except those very rare 3 times since i was 21 :( muahaha
i love clubbing cz i love to dance! the only or MANY things tat i hate club is bcz of its smoking's smell n i DONT DRINK! =.="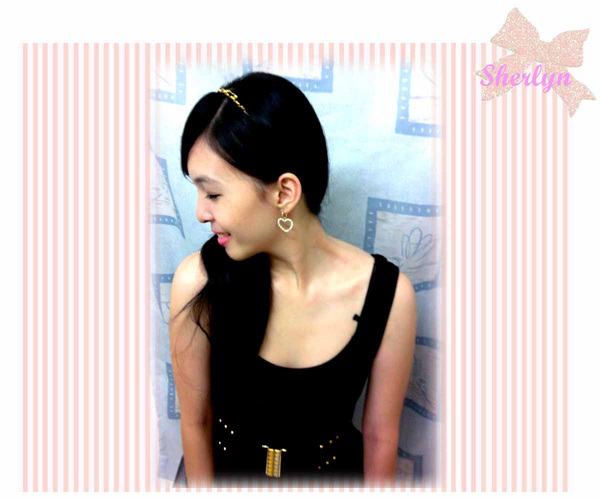 Chain headband (Black on head n white on wrist) : Dusty Lace online boutique RM8 each
Pearl golden heart earing : Voir *i guess* =.=""
Black basic tank top in size M : Cotton on 2 for RM50
Studded oversized bow clincher : mntb online boutique RM 22.50 (with discount)
Super lovely tutu skirt : Sg. Wang
Bronze studded bow hair clipper : Penang *gift*
Rosey graphic tights : Cat in bowl
Red velvet chain bag : Dovey Lovey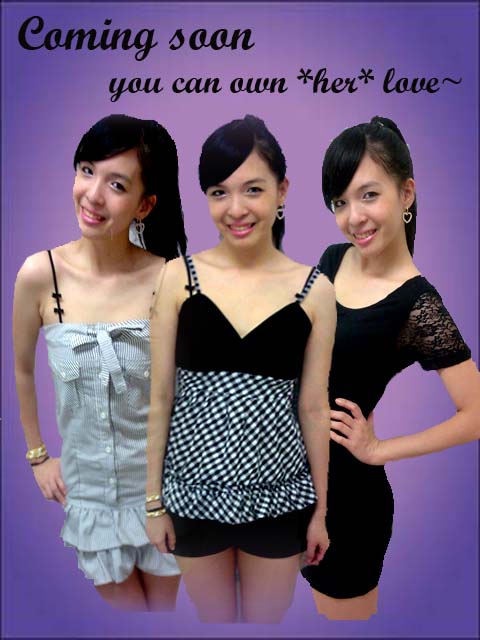 Ps: Some friends asking me about the size of my clothes, therefore, i included them this time.
PPS : I used to buy one size bigger tank cz it wont make me look so fat! =.=""
PPPS: Heading to Melacca tmw with parents!!!! yahooo!!!!
PPPPS : I'm learning photoshop right now! Did u guys realize some little changes on the way i posted the pictures? hope u guys will like it! keke
PPPPS : I'm helping my friend to clear some of her best love but never worn loves~ ITS REALLY NICE!!!!!!!!! I was dying to get all of them! but i ve a serious financial restriction as i m going to Singapore on the 28 of December!!!! yuhoo!!!!!!!!!
PPPPPS : ok la enough! no more ps!
Night guys!
PLS PLS PLS PLS PLS PLS DONT DUMB MY BLOG K?
I WILL TRY TO IMPROVE AND UPDATE MORE OFTEN SO TAT U GUYS WONT FEEL BORED =.=""
muahaha~ okthxnightbye:p
email sherlyn: piggysherlyn87@yahoo.com