*Update : u can own my love updated!! Branded stuff at super affordable price! seed ck mng n etc ! clickclick*
Bet that u guys have seen me in blazer for couple of times already..
n...i jz cant wait to share this 2 cutie here!
I have 2 blazers, a cute one n a mature one~
so, here's the cute one!~
Little bowie blazer~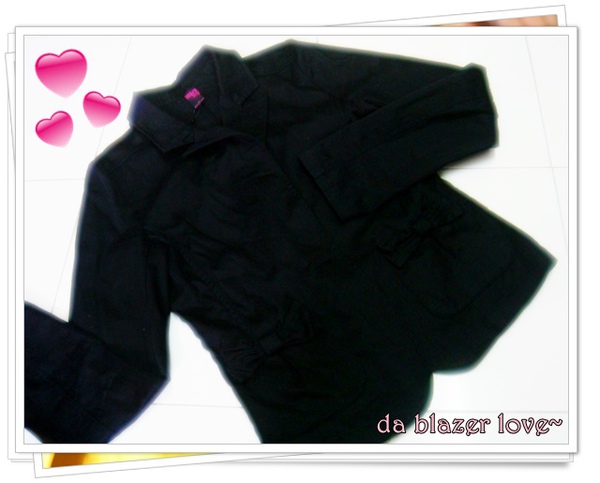 Lighthing a bit bad....there r bow on each of the pockets!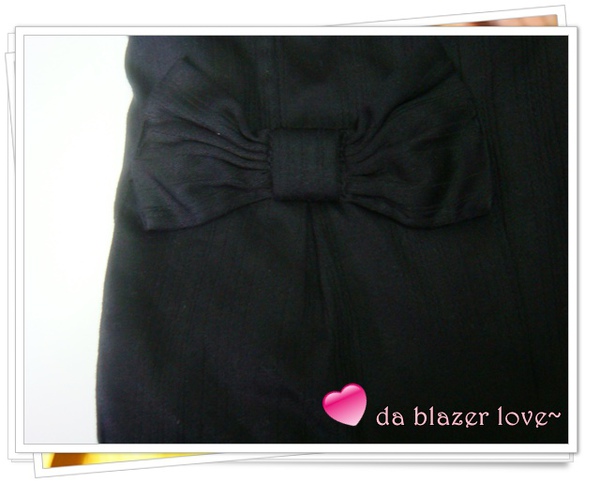 close up of the bow! so cute right?
still remember tat i'm actually accidentally found this piece of blazer at one-U~
n it cost me RM55 only! consider cheap liao! but the quality is just moderate~ not really good i guess~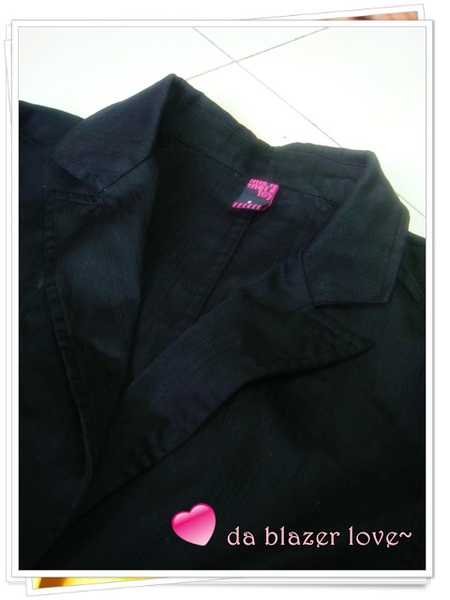 yeah! i always love blazer with this kind of colar~ nicer!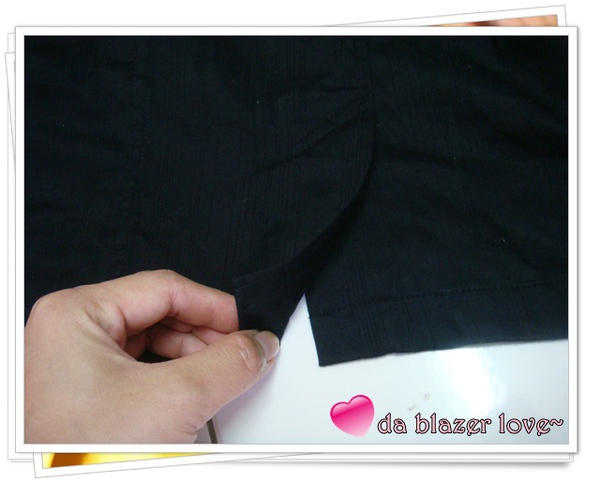 back slit which helps to correct one's body figure!*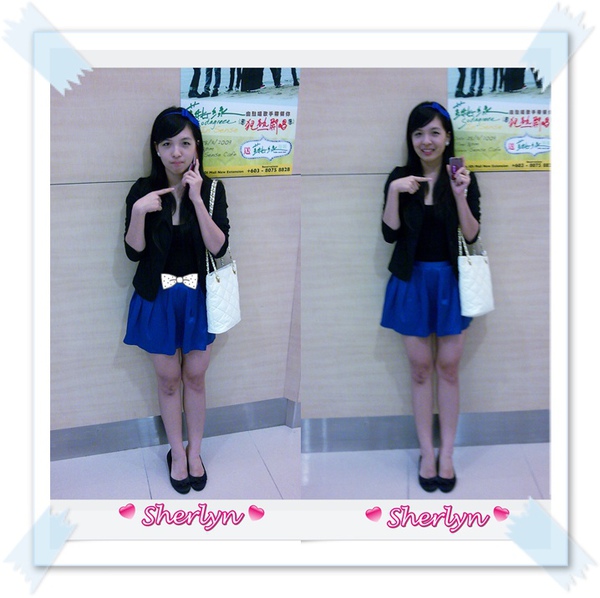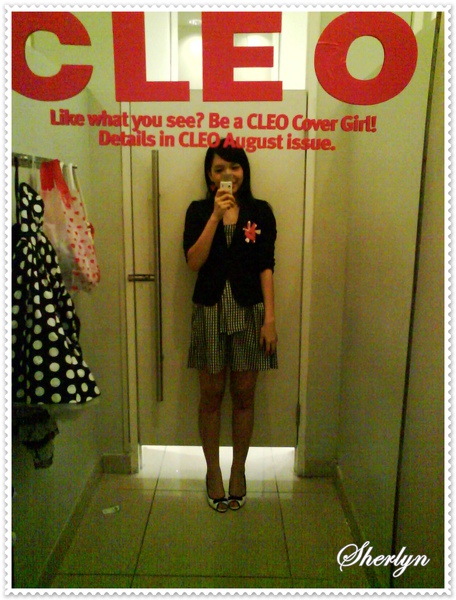 This blazer is longer compare with another one as below~
da poofy sleeve blazer~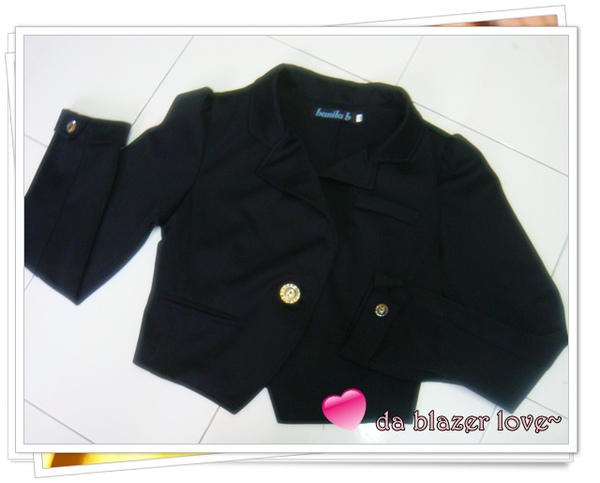 this is the shorter one n which is also mature compare to the little bowie blazer~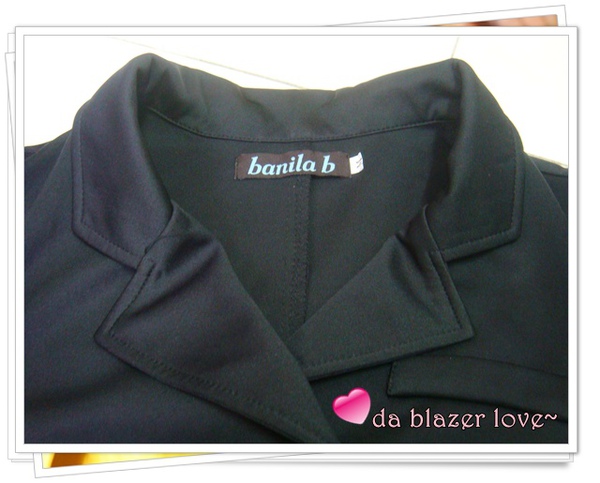 ya! i told u i love this kind of colar!!!!! weee weee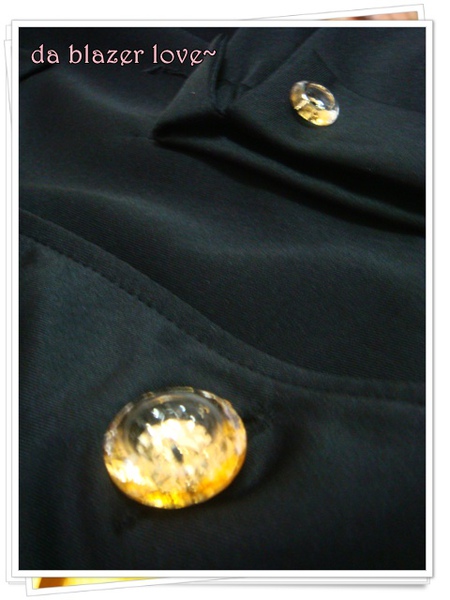 vintage look alike button! so sad tat i m actually dont like the button! gonna take it off once i found others cute buttons~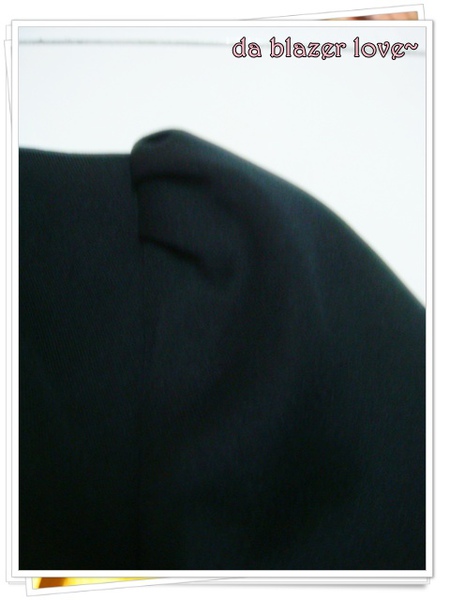 yeah! the poofy sleeve! i love this kind of poofy as it makes my shoulder looks smaller~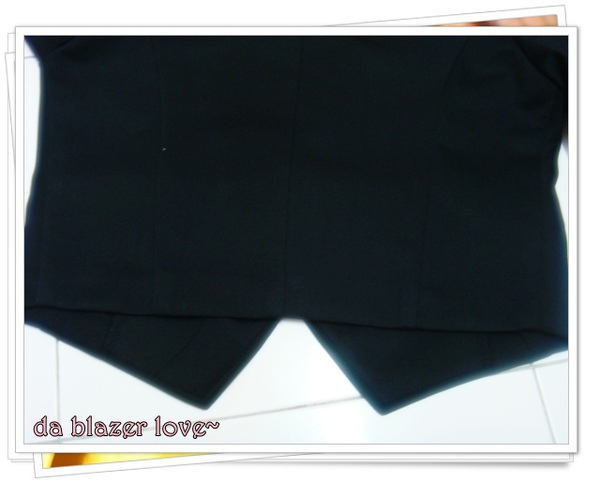 the front part is actually longer than the back part~
This blazer is actually a bit too big for me...i cant wear it without button it....
the seller never told me that its a M size....i only know wen i received it!~ :(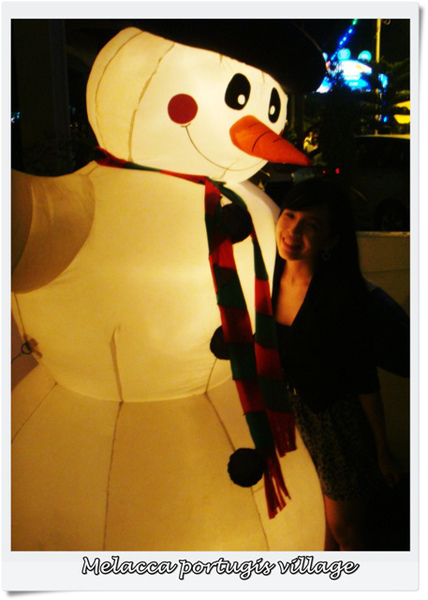 during last year christmas~ i paired it up with cotton on singlet n cotton on leopard print skirt~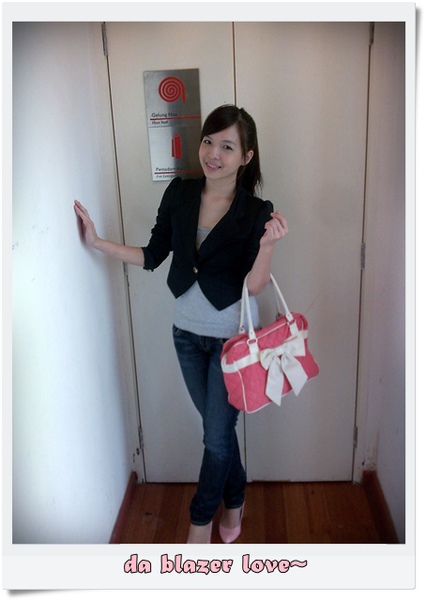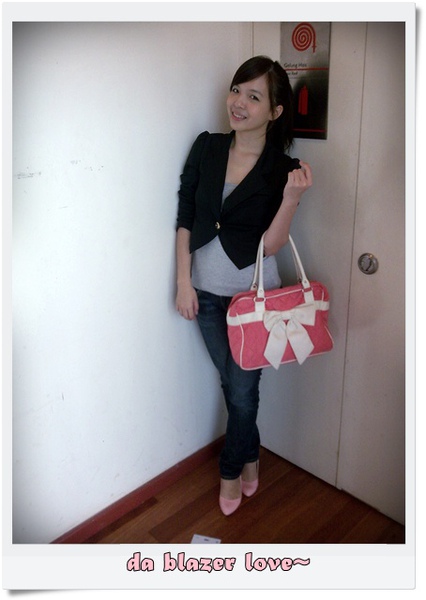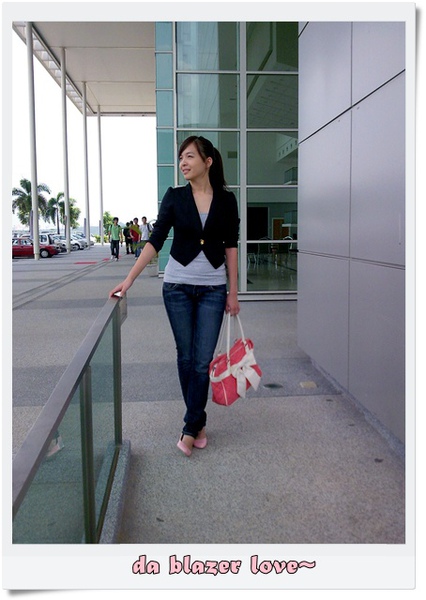 This is few days ago wen i wear to uni to overcome the winter class room which ended up a summer class room! =.=""
i tot it will be super cold like last time wen we used to! i dont know wat's the actual prob tat caused us so hot! =.="""
ps:
(1) I have added Blogshop review tag at my side bar. Feel free to click n visit~
(2) Basic/beginner make up tutorial coming up next~