*UPDATED NEW POST! CLICK HERE OR SCROLL DOWN*
*Yeah! The result for the Bunny ears give away contest is out!
The winner goes to comment No. 3, 红!~ Please send me your name address & contact number to my mail box n i will send ur bunny ears to u tmw! :p*
piggysherlyn87@yahoo.com
Note: Winners are chosen by the lucky paper square pick. Only numbers are that for lucky draw. Therefore, it is fair enough :p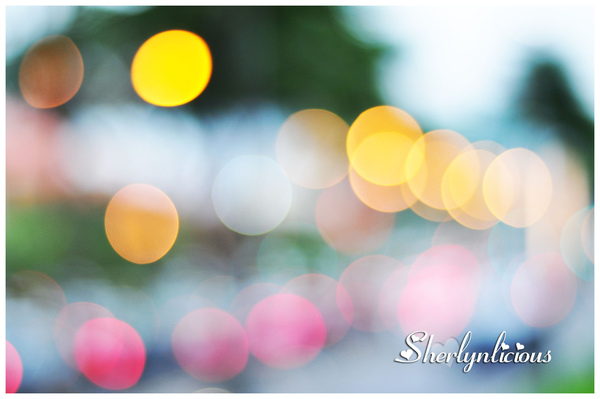 Our first ever portrait experience!!!~ Excited!
This is our first time trying out some portrait shoots!
I am really satisfy and appreciate all the efforts done by Bear..
All the photos taken and edited by him...*small portion from me, with not much edit*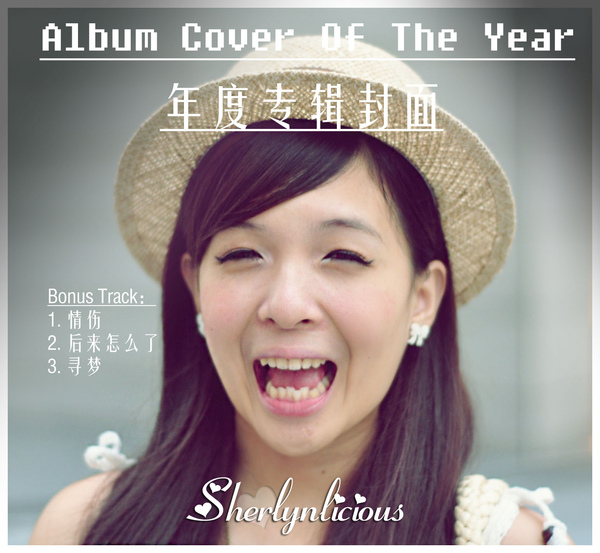 hahaha! i love this photo! this is the photo tat i love most!!! cz it's so ME!
n m started to fall in love with my not-every-tiny-teeth~ hahaahaa
Outdoor Portrait~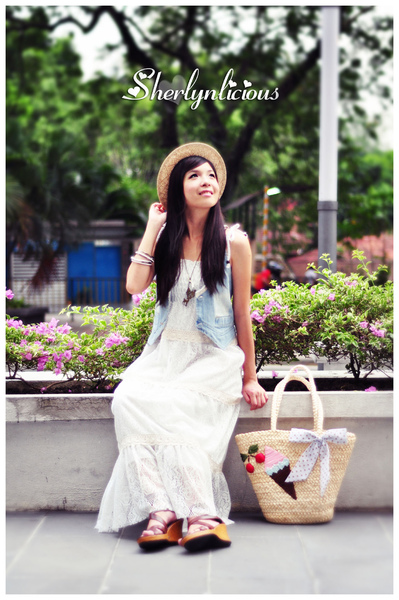 #1
Love this oneee! *cz i cant see my whole big face here! muahahaha*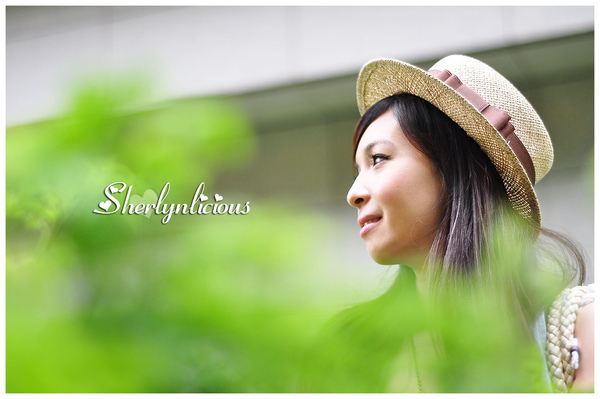 #2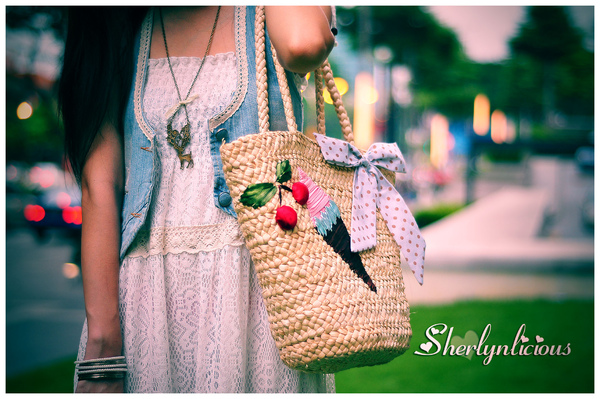 #3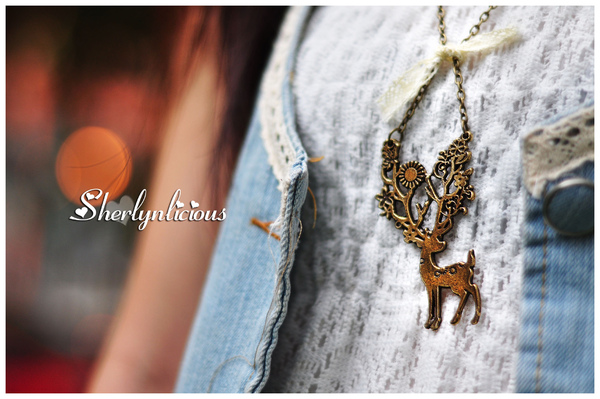 #4
Everything from Taiwan except bangles from Singapore~
I got this necklace at NT100 each! buy 9 free 1~ so cheap right! of course i didnt buy 9...i bought 5 =.="""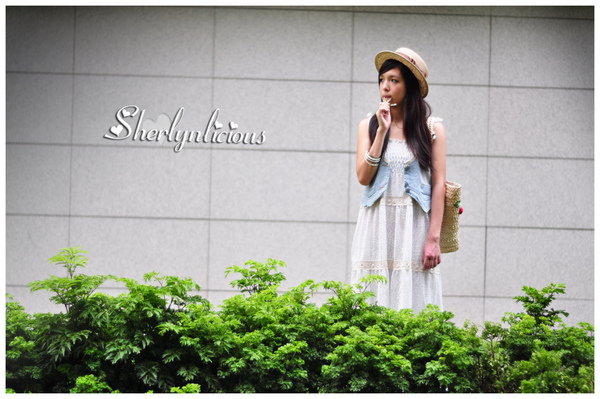 #5
Love my new watermark from Bear!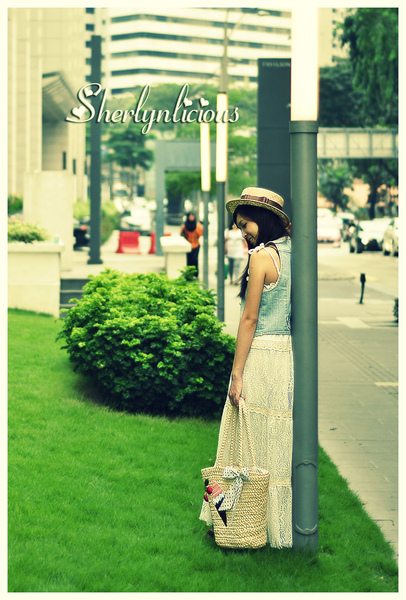 #6
Another great shoots that i love!
I dont feel comfortable when people trying to shoot my bac! cz i cant see wat's happening bac there!
n i love the idea of just showing half of my bac here! lolzz haahah Later u see my piggy back how?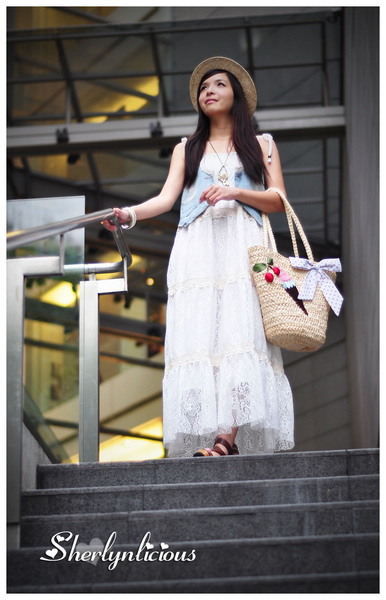 #7
pheeww! luckily my fourple chin did not come out! yes! i have fourple instead of double! will show u guys a picture of me with fourple chin next time!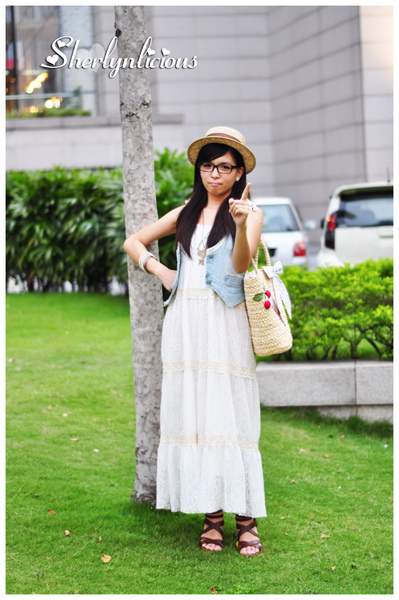 #8
Playing around with his nerd glass! i love his nerd glass far away more than mine :((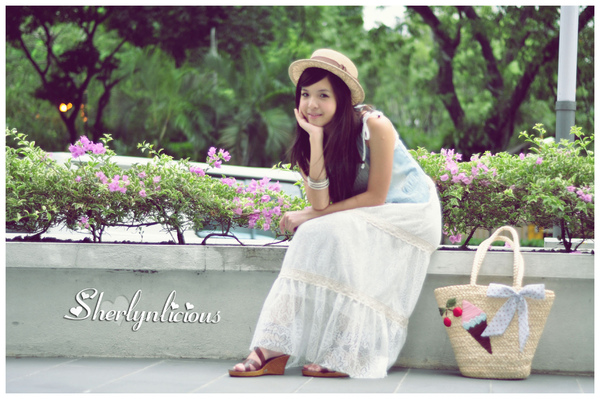 #9
Bloomy VS Vintage!~ i love my ice cream bagggggg
Indoor Portrait~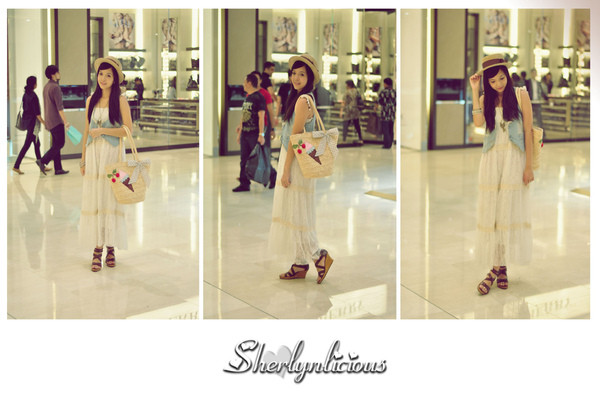 #10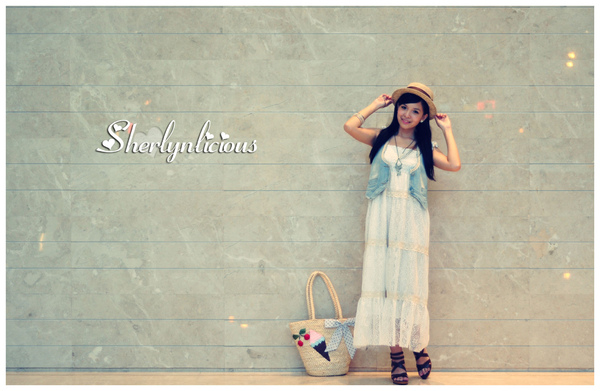 #11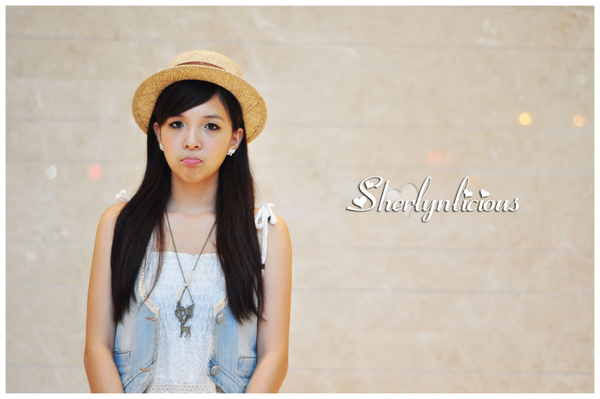 #12
What a stupid face =.=""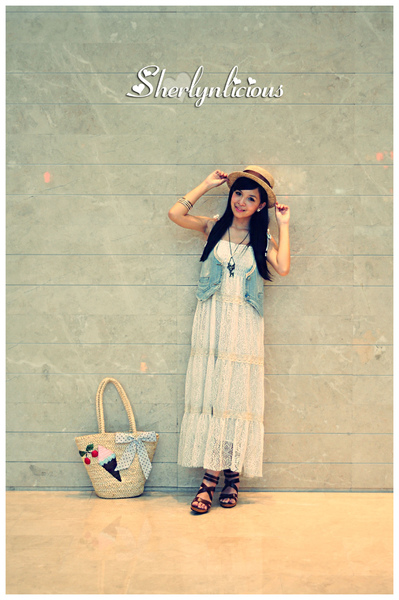 #13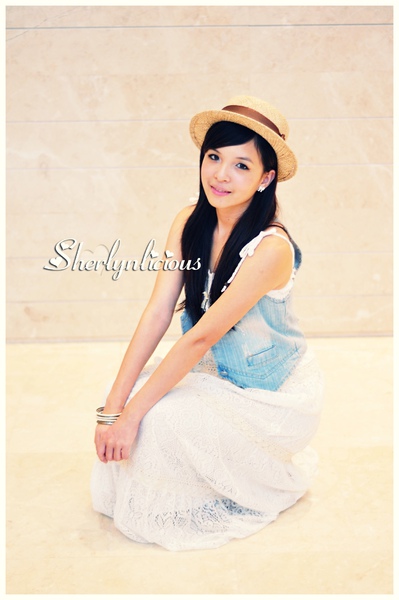 #14
Love this lace maxi so much....but its a lil
=.=""" i sweat all over after the shoot! oopss....its should be We instead of I~
And here ends our first ever portrait shooting day!~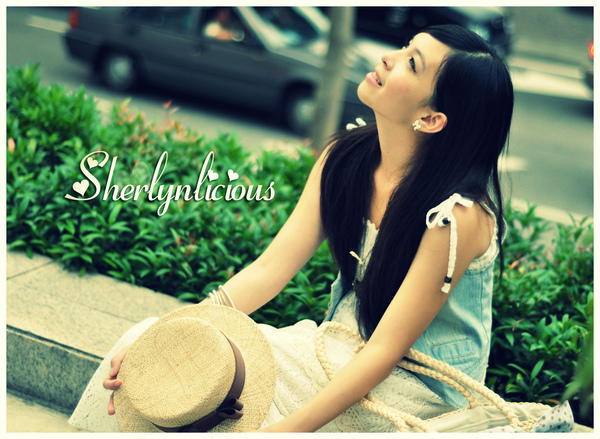 #15
I was really nervous and uncomfortable at the beginning of the shoot!
cz we done it at a hot spot where there r lotsa ppl walking ups n downs...
n the weather is not really good...not better than wat we expected!
somemore, its our first time doing it! omg! all the sweatssss keeping me more n more nervous!
anyway, i was like, sometimes, we just have to try it!
So, after adjusting the nervous n coward feeling...finally a little smile appeared! =.=
Polka dot bunny ears Give away contest!
Pick one best photo that you like from #1
till #15
Leave a comment with your email attached,
a white based red polka dot bunny ears from Taiwan would be yours!
Dateline : Monday 26/7/2010 *Sorry previously write wrong date*

Winner will be announced on 26/7/2010 and bunny ears will be send out on 27/7/2010~
Hope you guys enjoy this post! It's our first baby!

Hopefully more babies coming soon!
haaaah