note : do visit my preloved site k? thxthx~ *click*
*updated*
see wat i ve got?? JOLIN!!!!!!!!!!
similar rite?? owwwwhhhh!!! should i sell it? zzz *berat hati d cz i can DIY it!* lolzz ha
来啦来啦来啦!粉嫩可爱JOLIN风水晶马甲上架拉!!!*全文*

OMYYYYYGODDDDDDDD da famous sexy n cutie diamond corset is finally here d!!!!!!!!!*completed*
pic credited to Q-losphy~
这件我可是看了很久才买的!每天都去她们家网那边逛,很担心会被人抢走!我都忘了我在哪儿晃了几天!最后终于下定决心买了~而且因为是朋友的,所以比较放心~
卖家很好,很好商量也很好说话,如果你们没去过她家网,可以尝试去看看~ 她们家的东西都还蛮不错的! 不会是骗人的网站就对了! 哈阿
好啦!废话不多说,快来看看实照吧!
ive been hoping the their blog for thousands times jz for tis corset! czi dont know whether i should buy o not cz i seldom wear corset de*really shy*haha but then after few days, i jz cant resists anymore! it is really nice!!!! n its hard to find a corset in pink colour N WITH DIAMONDSSSS!!!!! mamamia! really nice la~ n the seller is quite good n really nice dealing wit her~ u guys can try to hop to her store n dont worry, they r real one! not those fake website who always cheat ppl de~ haha cz the seller is one of my friend's friend~ ha
lets see the real pic k? *PLS PLS PLS DONT STOP WOW_ING K? if u dont like oso try to WOW ok?? hahahah*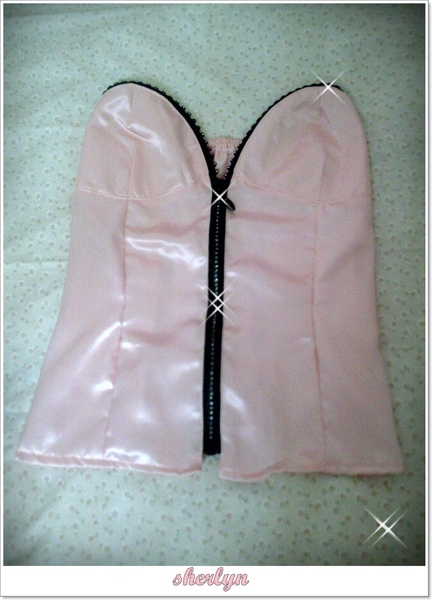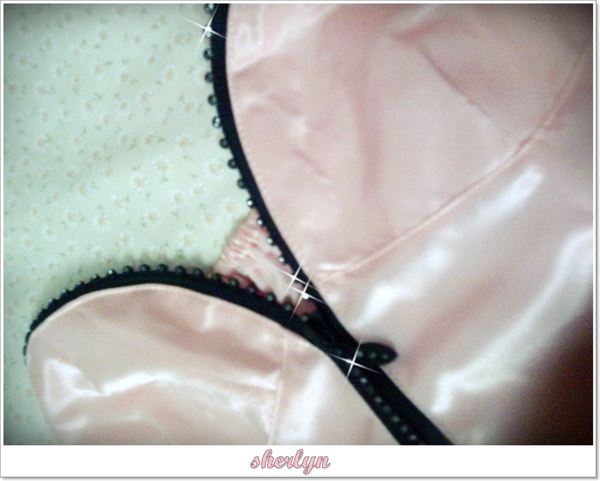 闪闪亮亮的假钻把这件马甲撑爆了!而且颜色真的很粉嫩!材质很好,cutting也很美哦~
see diamonddsssss!!!!! bling bling bling!!!! the colour is really nice! made of baby pink satin~ we all love baby pink rite? opps u might not! but i AM!!!! lolzzz haa the quality is really good!! the cutting is nice too~ its smocked bac n stretchable!~ no need to worry about the size~ ha
穿搭照来了~*oufit pics*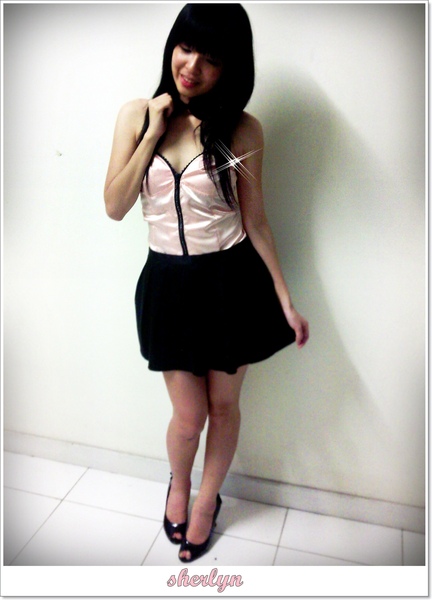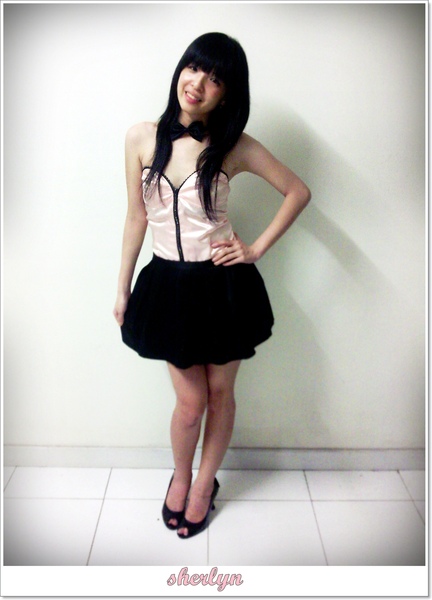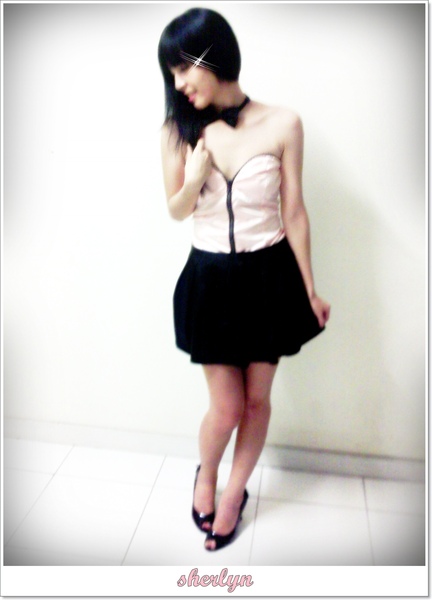 她的材质真的很好!我真的超喜欢的!但我真的要去上班了! 而且男友也不会再身旁~想必都没机会穿了~所以我把它放在我的拍卖场买了~RM45而已*包邮费*~
这件是全新的,更多咨讯清email我,piggysherlyn87@yahoo.com,或请到我的买场去看看哦!按我
the quality is really good! soft n comfort~ i really love it soso much!!!! but i m gonna go for my intern on June d! lolzzzzz n my bf wont be here for 4 monthsss! how can i wear like tis alone without my bf~ ha is quite dangerous if i m alone! sobsobsob n yes! i m alone :( for the next 4 monthsss!!!!!
i m selling tis corset at my preloved site *but its brand new* ha~
email me if u r interestedat piggysherlyn87@yahoo.com or visit my site :p clickclick
ps:对了!不是说好要po包包的吗?哈!好啦!下一个,真的是包包了~ 哈等等我哦!!!
ps: should be sharing the info of the bags on tis rite? haa paiseh nehxxx, i jz cant resist on tis corset!!!! really really nice! so i post it first~ next will be the bag k? stay here wit me o :p wait for me nehxxxxx