yeahhhhhh!!!!! finally i m will not be alone for 2 days!
sobbbbbbbbbb! only 2 days?!!!
give me more pls!!!!
n yes! my 2nd piece of vintage floral dress finally reach!
ps : click here for da previous one :p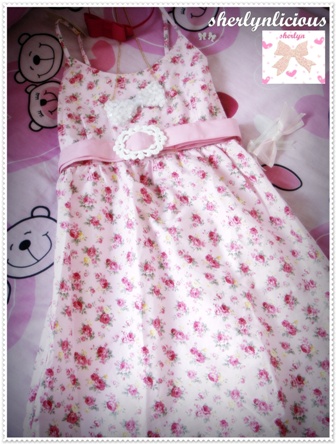 it's baby pink!!!!!!!!!!i think i would love pink forever!!!!!!!!!!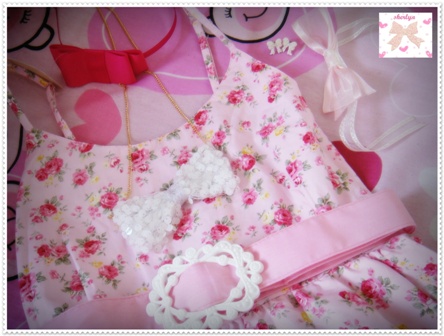 da accesories~ ribbonssssssssss!!!!!!!! floral!!!!!!!!!!!!! pink!!!!!!!!!!!!!! my love!!!!!!!!!!!!!!!!!!!!!!!!!!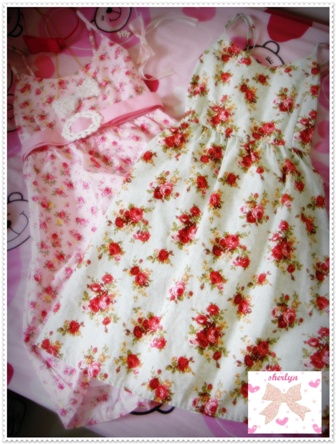 tats my previous one~ i love both of them~ da green one is more vintage~ da pink act quite vintage too~ but jz a lil bit weaker than the green one~ ha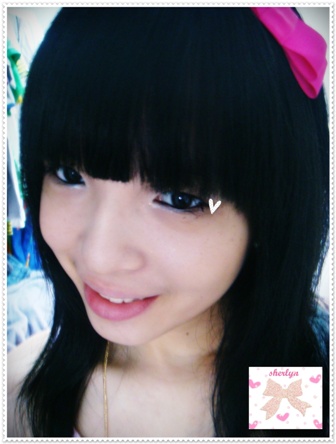 da same make up always!!!!!! MJ's eyeshadow, no matter wer sherlyn goes~
outfit pics~ yeah!! finally got ppl help me to take pic!*jump n dance*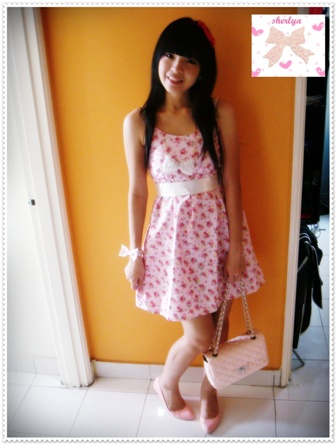 pink bow : forever 21 RM7
shining bow necklace : ugly duckling RM39
waist ribbon : from da green dress
bow on wrist : sherlyn's handmade bow
chanel inspired bag : RM68 + RM8
pink princesss glass heels : nose RM60 * i think, ha~*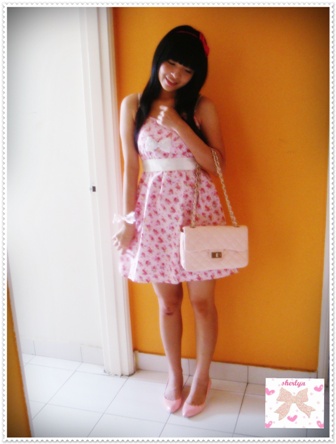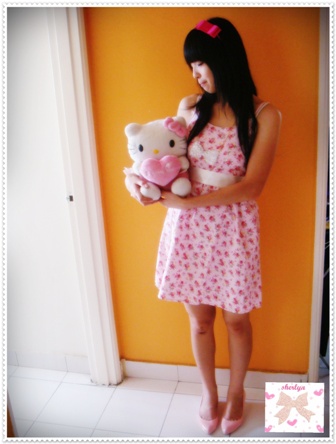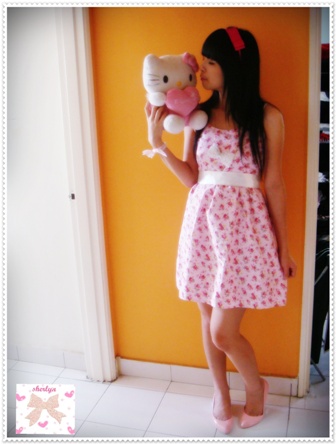 i tried to pose as much as i can, cz i m learning n dreaming to be a model!
i wish and i wan to be a model one day!but i jz cant reach it! cz i m not skinny enough n i dont know wer should i go to be a model!
so, instead of dreaming da dreams tat r not reachable, y not i try to be a model myself at my lil sweet home?which is here! ha
ter isnt any paid, but i really enjoy it! atleast i ve a *model* atleast once in my life! n i can even show my daughter the pics to prove tat her mama had been a model before! lolzzz ha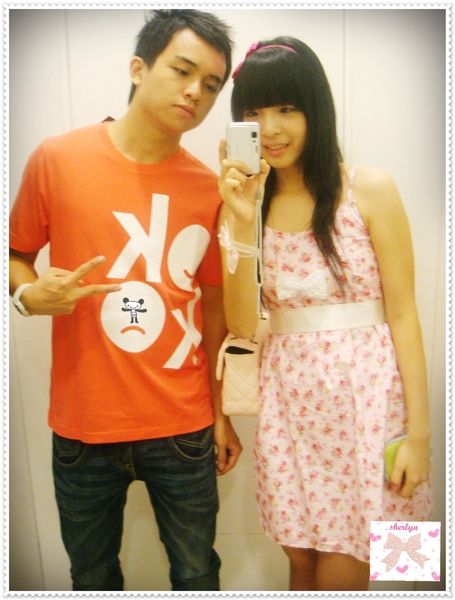 n yesssss!!!! da bear is back!!!! n guess wat! we go to IKEA AGAIN!!!!!!!!!!!!!!!!!!!!!!
we love IKEA soso much! n i found tat they have come out wit new menu~
m*mutton* curry rice~ *vegetarian*
really nice n worth it! RM8.90 only~ best serve for 2 gals or 1 guy~ :p
da princess tarta~ RM5.30 * i think, ha* not really nice act! i was like, yeeeeerrrr after 1 bite~ ha~ but it act taste well if u remove da green colour thing~ da green colour a bit weird! n its full wit cream~ ter r 2 layers in tis cake, da top part is full wit cream n da bottom is da normal cake tat we usually eat! dont pick it if u r on diet! ha~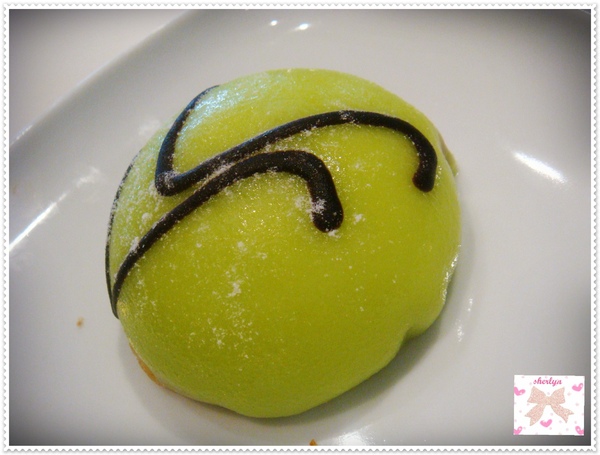 here's our food!!!!! OMGGGG!!!!!!! y we always order so much wen we go IKEA??
n i eat lesser compare to last time!
i was full after half plate of da rice n a quarter of the mutton curry!
n so, u know la! da bear will be da one SHOULD, MUST and WILL sapu all the others! ha
i ate da 4 meatballs although i m full~ =.= jz cant resist it la k?
i m so in love wit IKEA's food! but its hard to find a partner who have da same interest wit me to go ter!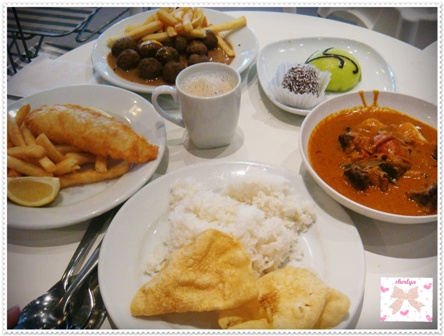 we went to Sunway after our lunch!
n da story begin!!! da piggy came out wit a big surprise for da bear!
*act i m not intended to make any surprise~ but he left me for toilet n so i need to shop myself for da next 10 minutes!*
n da only 10 minutes kill my wallet!!!!!!!!!!! ohhhh goshhhhhhhhhh!
i fall in love wit it at my first sight~ n after i tried it, i heard some voices said * wear it, sherlyn get it n wear it now! its urs!!!!! da ribbon high waist poofy dress is urs!!!! wear it now!!!!! * :(
he was surprised wen he saw me ha! pls forgive me k? i really love tis dress~!! poofy, high waist, ribbons! tats all my love!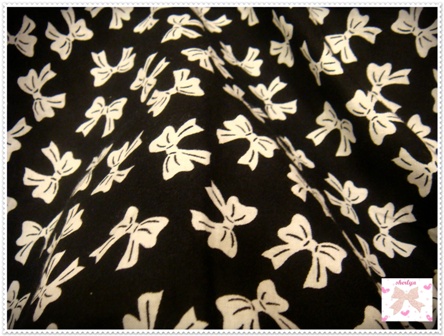 i love love love da ribbon printssss~!!!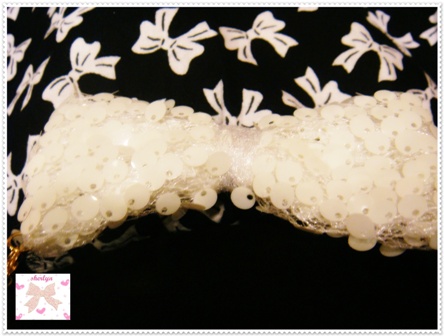 my lovely necklace!!!! coinceidence rite? i never meant too! but u can see, my necklace, my bag, my shoe, n even my bar stripes paired so well wit tis dressss!!!!!
i ve tested some other dress too~ but they doesnt break my heart~ ha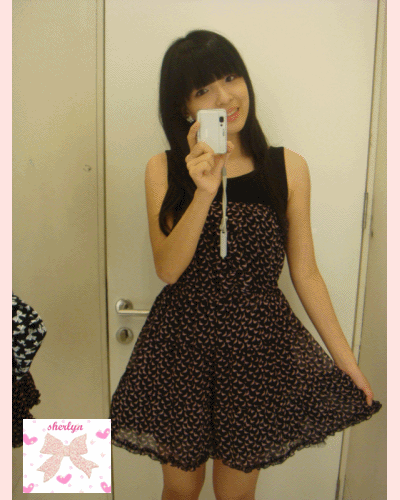 its a bit too poofy until i look so fat :( although i m fat la! ha but still, gals always find something tat can hide their weaknesses rite?
nnnn we went to one-u after tat~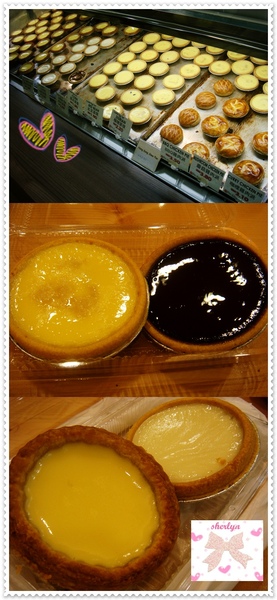 da king of egg tart!!! OMGGG i love their double milk egg tart n their durian flavour egg tart!!! i love durian! but da bear doesnt seem really interested on it~ so i finish da whole tart myself! ha~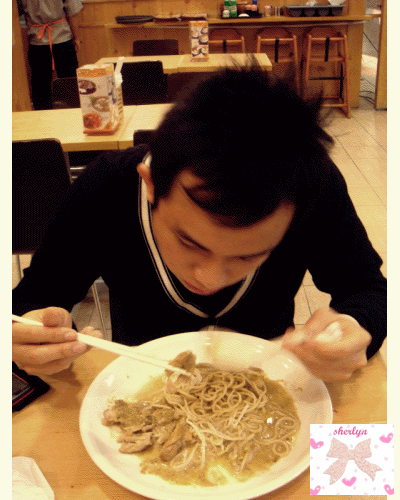 i captured da moment while he was eating so tat i can view it wen i m alone~ ha *sounds a bit bian tai rite?*
da lovely polka dots tulle dress from top shop!! it is really nice!!!especially da tutu part! however, after i tried it, i found tat it doesnt look well as wat i expected! da top part is a bit loose n i m not really love tat kind of material cz its a bit too strechtable!~ but da bottom part really nice la! ha~ anyone? pls inspired tis skirt k? i want da skirt part!!!!!! hahahah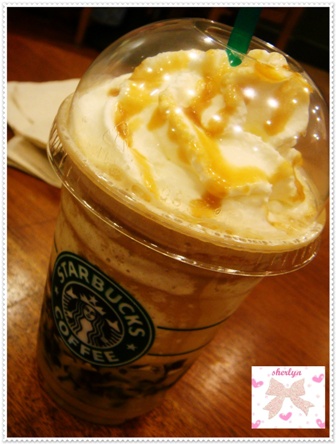 da blended coffee wit coffee jelly~ nice try! but i love da java chip more!!!!!
n i miss San Fransisco buy 1 free 1 coffee!!!! tats wat we will drink each time we shop at mid valley! ha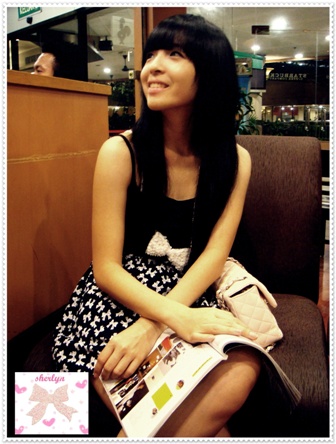 he took tis pic for me~ n im kinda love it~ i always love da pics tat doesnt show my ugly face! ha
n again~ da outfit~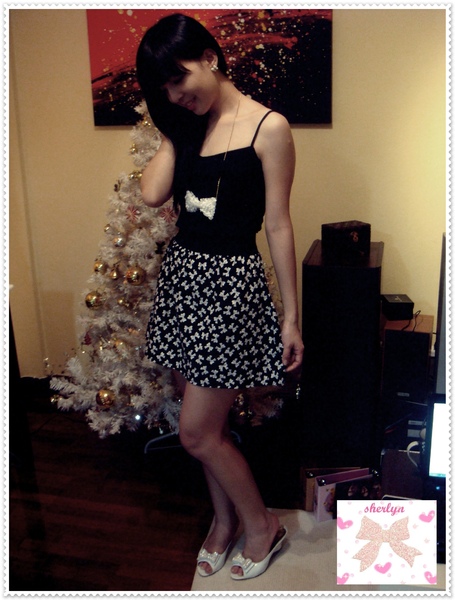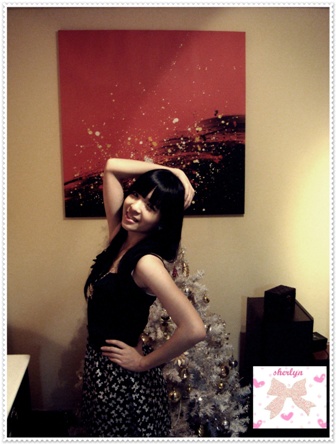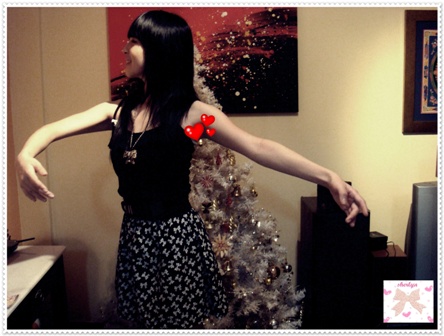 yeahhhhhhhhh!!! i love ballet! but my elbow doesnt look nice here! as for ur information, u should lift ur albow higher wen u do tis ballet pose~
i m touched n motivated by da movie, Dance, Subaru! i love tis movie soso much!
n i cried for about 3 times while watching tis movie! u should watch it gals!
u might feel bored if u not interested on dancing, but trust me, give it a try!
really touch!!!!!owh.......sobbbbbb