Good Morning Ladies n Gentleman,YES! I HAVENT SLEEP! =.= From yesterday till now!!! =.=""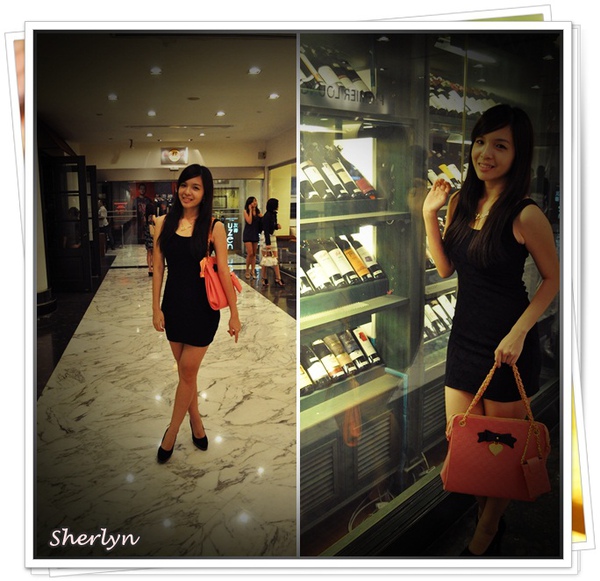 Sorry tat i look terribly pale n UGLY!!!! :(
Tat's the result of FINAL EXAM! =.= just finish my last final paper tat time n my hair was messy like dont know wat cow...orzzz
din even got to curl it before i go out..n my fringe is super long now!
looking for saloon with great reviews! any recommendations?
ohya~ bac to the topic!
TAT's My New Love!!!!!
Pink Woven Bag from See Saw Playground!
Woven Ribbon BAG!!!!!! nice rite? picture credited to See Saw Playground!
Below r the real pictures of the bag!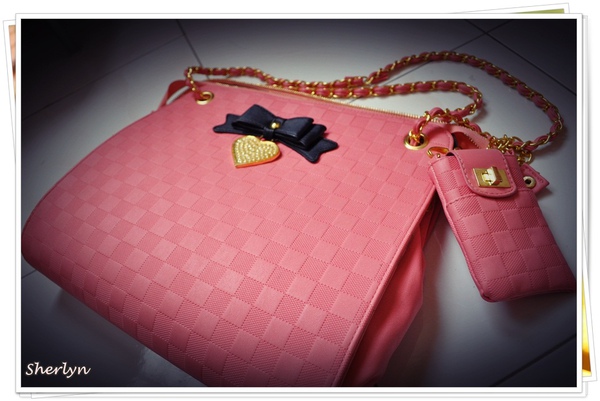 pink smooth leather + black ribbon with crystal heart charm + chain handle + pink hp pouch = G.L.A.M.O.R.O.U.S!
it looks totally the same with the picture on their site! da seller did not FAIL me!
n i know some of u might ask...y not Black? y Pink?
da reason i choose pink is bcz i have too many black shirt/dress/skirt/pants! everything is in BLACK! =.=""
n i wanted to buy another pink bag to replace my old chanel inspired! it looks more pale than me now! lolz hahaha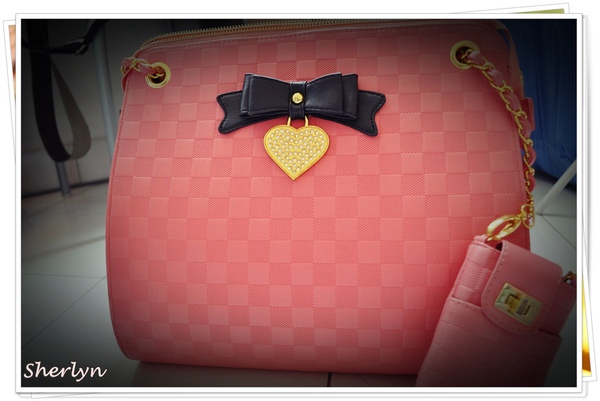 Love it at my first sight! thought they gonna fail to restock it...cz it used to be for those 5 stars item!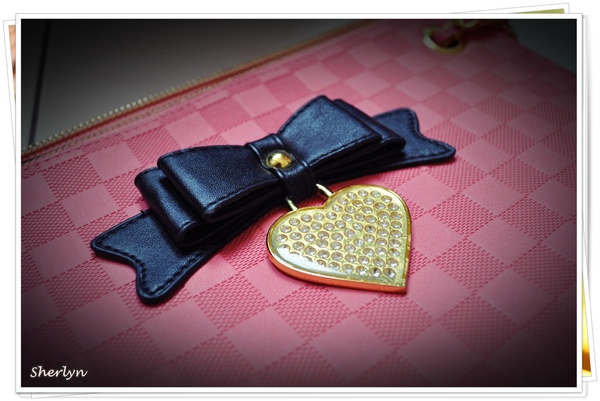 Love the charm!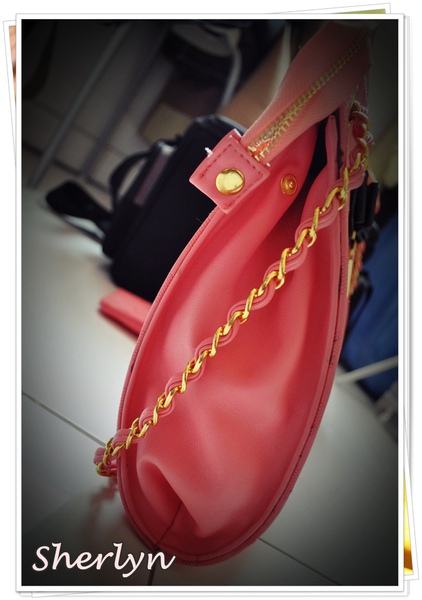 it's BIG! can slip in a vivi i guess!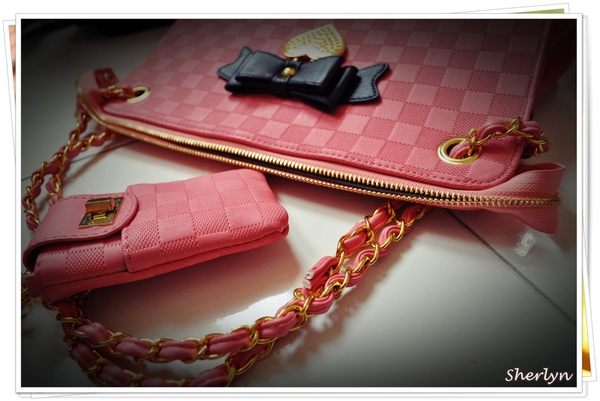 Overall product review :
Good Quality
Reasonable Price
Good, Polite, Efficient Seller!
See Saw Playground!*Click to their website*
I saw this kind of bag at Sunway pyramid, a store in front of Popeye selling it at RM79.90 each with very BAD quality!
I was so worry when i saw the one selling at Sunway! cz mine havent reach that time!
i was so surprise wen i receive tis bag! da quality is so good! Thick n solid! not like those selling at Sunway one! tat one is way too soft n it cant even really stand well. =.=
n i got it at RM68 each...kinda reasonable!much cheaper than which sold in Sunway!
So beware of the quality if u r interested to get any!
n do KIV their site! they have lotsa nice stuff!n it sold out really fast =.=""
Y ALL NICE STUFF MUST HAVE SOLD OUT SO FAST????? :((((